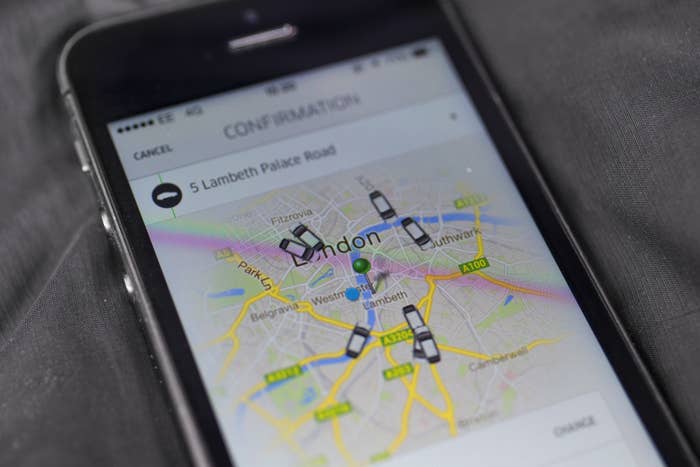 Uber will be barred from operating in London from the end of September after the city's transport authority concluded that it was a "not fit and proper" company to have a private operator licence.

Within 24 hours, almost half a million people had signed an online petition launched by the taxi company objecting to the ban.
Transport for London (TfL) said Uber had not met "rigorous regulations" designed to ensure passenger safety.
Uber has 21 days to appeal the decision, and can continue to operate until any appeal processes have been exhausted.
Uber's UK general manager said TfL had "caved in to a small number of people who want to restrict consumer choice" and that the company will challenge the ruling.
The company employs 40,000 people in the capital, and 3.5 million Londoners use the service to get around.
In a statement the transport agency said: "Private hire operators must meet rigorous regulations, and demonstrate to TfL that they do so, in order to operate. TfL must also be satisfied that an operator is fit and proper to hold a licence. TfL has concluded that Uber London Limited is not fit and proper to hold a private hire operator licence."
After the decision was announced, London mayor Sadiq Khan said the company must "play by the rules".
Sadiq Khan, the mayor of London, who did not have a role in the decision-making process, said that TfL's decision had his "full support" and that any operator of private hire services "needs to play by the rules".
Frances O'Grady, the TUC general secretary, said: "Uber's fate is entirely of its own making. It is perfectly possible to run a taxi company without treating drivers poorly and cutting corners on customer safety.

"This should be a cautionary tale for gig economy employers. Unions will expose nasty schemes that cheat workers out of basic rights like the minimum wage and holiday pay.
"Firms have a choice. They can either sit down with us and work out a fair deal for workers. Or they can end up in court and over the front pages.
"Today's ruling shows the power of union campaigning. And it's a huge result for [the union] GMB."
Lawyers Leigh Day, on behalf of the GMB, had threatened to file a judicial review claim against TfL if particular conditions weren't imposed on Uber.

Labour MP Frank Field added: "This could be a game changer for the gig economy. Uber must now respond to TfL's decision by totally resetting its business model. This new model will need to be built upon two foundations: a safe and reliable service for every passenger; and a living wage and fairer conditions for every driver who makes themselves available for work."
Last month, Uber received a complaint from London's Met police for failing to report crimes. Inspector Neil Billany of the Met's taxi and private hire team suggested the company was prioritising its reputation over passenger safety.

Tom Elvidge, general manager of Uber in London, said that "3.5 million Londoners who use our app, and more than 40,000 licensed drivers who rely on Uber to make a living, will be astounded by this decision.

"By wanting to ban our app from the capital Transport for London and the Mayor have caved in to a small number of people who want to restrict consumer choice. If this decision stands, it will put more than 40,000 licensed drivers out of work and deprive Londoners of a convenient and affordable form of transport.
"To defend the livelihoods of all those drivers, and the consumer choice of millions of Londoners who use our app, we intend to immediately challenge this in the courts."
Evidge said Uber drivers "have been through the same enhanced DBS background checks as black-cab drivers" and said the company had "followed TfL rules" on reporting serious incidents.
He added that "Greyball" – secret software used by Uber to identify and ban riders who have violated its terms of service – has never "been used or considered in the UK" for the purposes cited by TfL. In March, the New York Times reported that Uber had used the app to sidestep inspections by the authorities.
Evidge said: "Uber operates in more than 600 cities around the world, including more than 40 towns and cities here in the UK. This ban would show the world that, far from being open, London is closed to innovative companies who bring choice to consumers."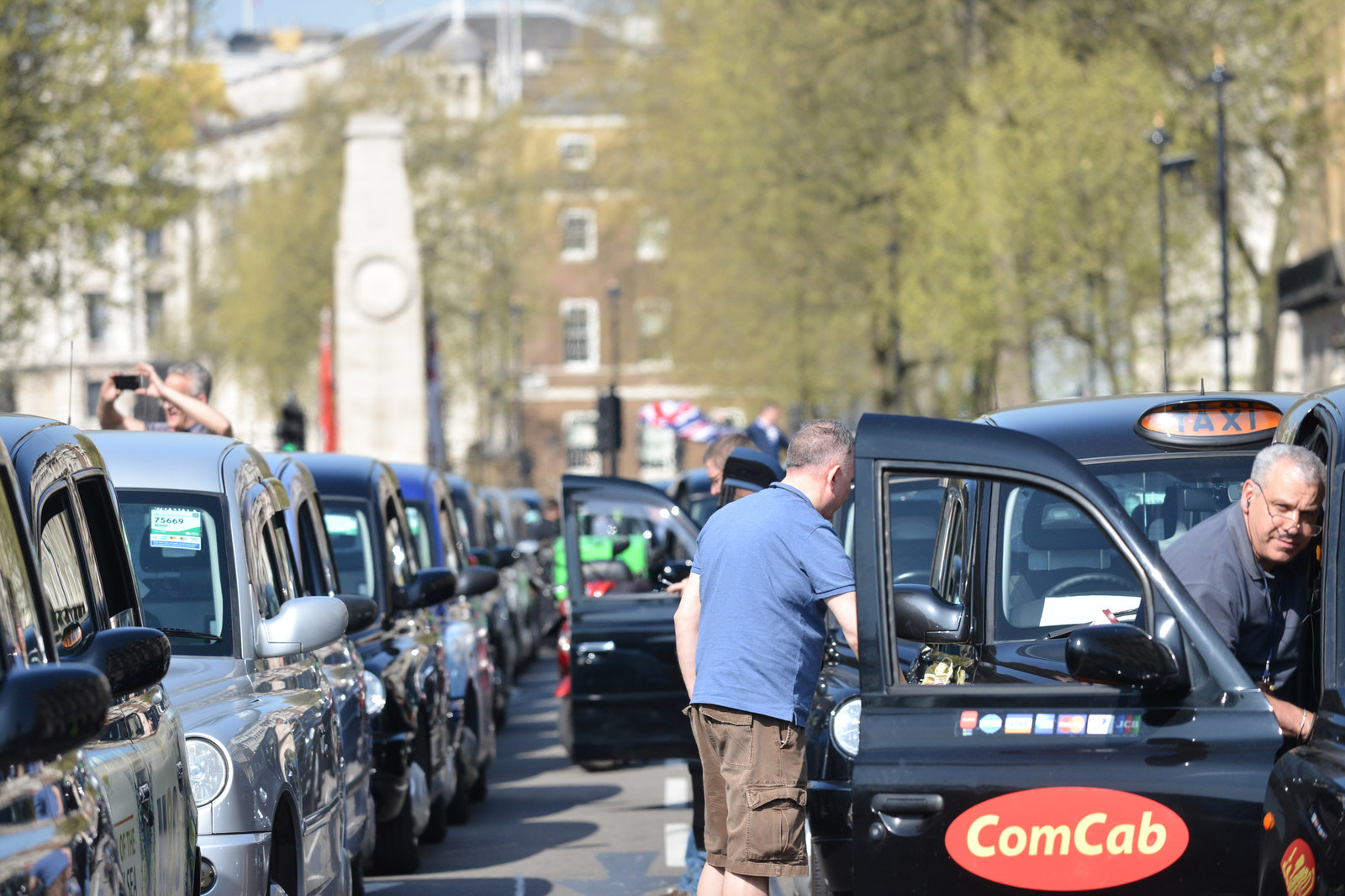 The company has launched a petition, asking Sadiq Khan to reverse the decision to ban Uber in London.
Uber drivers told BuzzFeed News they were "in shock" and worried for their livelihoods after hearing the news.

Bianca-Zoe Williams, 36, told BuzzFeed News: "I'm a single mum, I've got two children, I've got a baby on the way. For me it's flexible, I go out in the morning, I come back. My partner lives abroad at the moment and for me this is what works. It stops me being on benefits.
"I don't want to be one of those people who sits and home and claims from other people's taxes. I want to work. If they stop it this is going to put me back to square one.
"I know London like the back of my hand, I was born and raised here. I did my Knowledge for a little while, as a black taxi driver, before Uber came along and saved me from all that. I work for Uber because I enjoy it. I do it because I'm a people person."
Williams said she is hopeful that this is not the end and that the decision will be reversed. "I've got over 100 women drivers in my whatsapp group and we're all going for it", she said, adding that they were circulating Uber's petition, ringing the radio, and otherwise trying to garner support. "I don't think this is the end", she said, "I feel like TfL are doing this to scare us."
"I can keep track of where my daughter is [with Uber]", she added, "I can order it for my daughter in a different country, when we're in Barbados and she's in London. If it does go it's going to be a big loss, absolutely."
Mark Francis, 45, drives an Uber full time and uses the money he earns to support his family. His son will be three-years-old in November.
He told BuzzFeed News: "I think Uber have been skating on thin ice over a few different things, but they're more than just a company, they're an ecosystem." As well as drivers and riders, he said that Uber pulling out of London would have an effect on many other industries, including car leasing, maintenance and sales.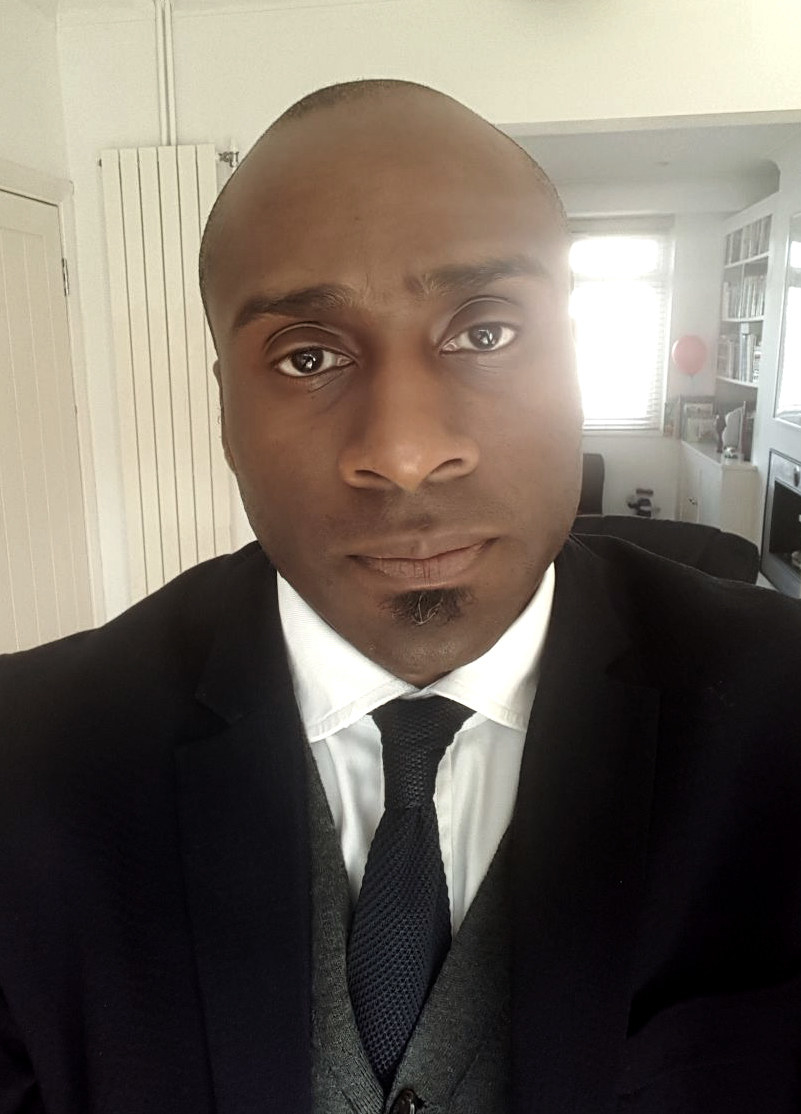 "To pull the plug on such a big operation seems irresponsible to me", he added. "I bought my car to do Uber. It's not just a company, it's a lifestyle. All those associated services are going to feel it."

He said he was now going to consider other ways to earn a living. "We've still got some time before its all over", he said. "They can appeal but once their options are exhausted, that's it.
"We're guessing, we're all guessing. There's going to be a few months, I'll have to start thinking about other options, other work. I think I'm still processing it."
Francis said he recognised there were issues with drivers' earnings, but said that Uber had been "a victim of its own success" as more and more drivers signed up with the company, increasing competition for fares. "When I started I was earning a fair amount of money", he said, "that has gone down. I can understand those who are a little bit worried about what they're earning."
However, he said he enjoys Uber because of the flexibility it offers. "[Drivers] can work where they want, when they want", he said. "I don't want to be at the behest of an employer." He added that he would not consider driving a black cab, saying: "Black cab culture isn't one that I'm that fond of, I won't be stepping into a black cab anytime soon."
Another driver, Andy, who asked BuzzFeed not to use his second name, said he has been with Uber for four years, works four or five days per week, without working evenings or weekends, and earns "way, way, way" above the minimum wage.
"I'm self-employed and quite happy to be self-employed because it suits me", he said, adding that he was "in charge of his own destiny, because I don't work for anybody other than myself."
He added: "I'm 69-years-old, I do this to supplement my lifestyle. I don't have much of a pension, and I'm a very young 69, I need to work. If I didn't do this, I they put me out of a job, I'd only end up being a burden on the state, it doesn't seem logical to me, it suits me down to the ground."
He said he felt TfL's move was "an entirely wrong decision", adding that he was subject to DBS and health checks by the transport agency. "It is a licence check by TfL", he said, adding: "it's nothing to do with Uber, they don't issue a licence to operate."
He added: "I understand some of the issues that they've had over the last few months, allegations of sexual harassment, but it's a very small number compared to the number of drivers and the number of passengers that are being ferried about."
James Farrar, co-claimant in landmark employment tribunal decision against Uber and chair of the Independent Workers' Union of Great Britain's (IWGB) United Private Hire Drivers (UPHD) branch also criticised TfL's decision, saying: "This is a devastating blow for 30,000 Londoners who now face losing their job and being saddled with unmanageable vehicle-related debt.
While black-cab drivers have welcomed the decision, they have done so cautiously, aware the company is planning to appeal.
One driver, Bill Cutts, told BuzzFeed News: "TfL had to knock them back because of what they did to Taxify recently. In my opinion Taxify and Uber have the same business model. How could TfL license Uber but not Taxify?
"I'm deeply concerned about what happens now, because this isn't over. I heard from a reliable source a week ago that they wouldn't be relicensed but I was convinced they were fed incorrect information.
"Uber will appeal – they said 'immediately' on the BBC News – but I suspect it'll be the last day to ensure trading as long as possible; it's what they do. The smart money says they'll lose the workers rights tribunal coming up. Honestly, I think we've won a battle but not necessarily the war."
He added: "As a taxi driver, they're taking work that was in an implied contract for me in exchange for doing The Knowledge. I won't be happy until Bertram [Uber's regional general manager] & co are on a plane out of Heathrow."
However, although he is only cautiously optimistic, Cutts said he thinks lots of cabbies will still be celebrating tonight. "I was just discussing with Mrs C about not going to work tonight and getting the bottle of bubbly out that I was given for my 50th two weeks ago," he said.
A fellow cab driver, Russell, told BuzzFeed News he would be celebrating by "cooking something nice with a bottle of red".
He said: "Of course I'm feeling elated but it's just the beginning of another fight. We are all elated at the moment but we know the power of Uber and we know it's going to be a long haul.
"Sadiq Khan summed it up when he said they didn't play by the rules. And we all knew that from day one."
Another black cab driver, Chris, told BuzzFeed News that he had lost approximately 40% of his business to Uber.
"Where we used to get the street hails, they all dried up, apart from the tourists", he said. "My initial reaction was hooray, hoorah, I couldn't be happier. They're a terrible company, their whole mode of operation was bad, with sexual assaults going on and it was being suppressed, it wasn't getting out there.
He said that while cabbies know Londoners were attracted by Uber's cheap prices, he thought they should be willing to pay for black taxis.
"Yeah but it was never going to remain cheap", he said. "They're running at a loss throughout the world in order to gain a monopoly, and once they'd gained a monopoly they had to put themselves back into profit somehow and the prices would have gone sky high.
"People of London should realise they've got the best they could possibly have in the black cab trade."
He suggested that some of the Uber drivers who stand to lose out on income could retrain as black cabbies.
Another cab driver, Danielle Handbridge, told BuzzFeed News: "First of all I cried – tears of joy obviously. It's been a long fight for us cab drivers because we've known the truth for a long time, but on the other hand, I'm not obviously – I do feel for the drivers. We're all drivers, we're all trying to make a living. But I do feel like TFL made the right decision today. It has been a long time coming for us."
She added: "I felt like from the beginning it was corrupt the way they come into London, and the way they were lobbied by the former Tory government. Also we started to see the rapes and lack of safety talked about on Twitter. You felt that people weren't taking any notice, but now in the last couple of months the Met Police have come out. You hear a few niggles but I didn't think they'd lose their licence because of the money involved in it.
She also encouraged Uber drivers to train as black cabbies, and said she welcomed the fact that company had forced her trade to modernise. "If anything with Uber, it's pushed black cabs into a new era", she said. "We take cards now, we have apps. It's given us a bit of a kick to make it more convenient for people which is what it's about. Hopefully we'll be around for a long time now."