"She was always Gran," says Lauren Nixon of her grandmother, who was brutally killed four years ago today. "Never Grandma. She was very much not what you'd expect."
Occasionally Nixon's voice breaks as she talks about Sandra Bainbridge, who was 70 when she died, and rode a motorbike, enjoyed going to gigs, and idolised David Bowie.
Bainbridge was stabbed to death in her home in the small town of Belper, Derbyshire, in December 2013. The woman who attacked her, Andrea Cutler, had severe mental health problems for decades, and even though her relatives had fought hard to help her, she was never effectively treated.
At the time, newspaper headlines called Cutler a "psycho killer", Nixon, 27, recalls. They reduced Bainbridge to a "pensioner" or "OAP" but revealed little more of the character her family loved. "She would have hated that more than anything," Nixon tells BuzzFeed News, sitting on the sofa in her family home in Nottingham. Her younger sister Lexie, sitting beside her, nods in agreement: "The way that it was reported was so sensationalised. There was nothing about the person Gran was."
Four years on, Bainbridge's granddaughters want to tell the story of what really happened on the winter day that caused them unimaginable pain. Despite the frenzied, random attack that led them to lose their gran, her family show a surprising lack of bitterness towards the woman who broke into Bainbridge's house while she was on holiday.
Nixon describes Bainbridge as very young for her age, a woman who lived life to the full. She liked a drink, and had got into real ale since moving to Belper. She also enjoyed going wine tasting. At family parties she would always be up on the dance floor – much to the delight of her grandchildren, and the embarrassment of her three daughters.
"She was not the type of person to sit down and let life pass her by," Nixon says. "When she got into her fifties she started doing what we'd be doing in our twenties."
Bainbridge left school and had her first daughter at 16, and her third when she was 19. She worked hard as a civil servant at a housing organisation to provide for them. She developed a keen interest in furthering her education after she retired, taking computer courses and a diploma in business, and studying with the Open University, participating in a graduation ceremony for the first time in her sixties.

To her grandchildren, she was supportive and doting. "If you were interested in something she'd support it completely," Nixon says, explaining that when she developed an interest in astronomy at 10 years old, Bainbridge bought her a telescope and took her to a lecture by Sir Patrick Moore, to the surprise of the other attendees, who were mostly PhD students. "I loved it," she says. "There was nothing we couldn't do."
But Bainbridge's family don't feel she was the only one the press misrepresented. They are also deeply opposed to the reports calling Cutler, who had a long history of drug use and mental illness, a "psycho killer".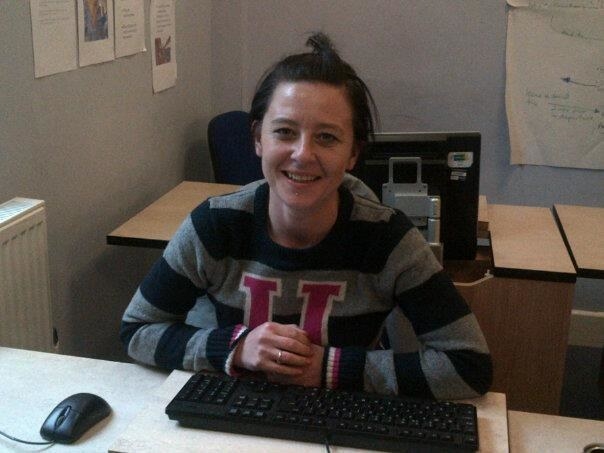 "There's so much more to it than that," says Nixon, who told BuzzFeed News she has a mental health condition herself. "All this does is to make people feel scared and angry."

Bainbridge's grandchildren say her death was a "nightmare" that "shouldn't have happened". They felt compelled to tell her story – and that of her killer – because they say it illustrates failures in mental health care that continue to this day, and how the media coverage of crime involving people with mental health problems can fall short.
Although their pain is still raw, they are adamant the woman labelled a "psycho" was a victim too, Lexie says: "[Cutler] is the type of person that Gran would have wanted to help."
For both families, the impact of what happened on that day in early December runs deep. Bainbridge lived alone in a cottage that lies at the end of a picturesque row of terrace houses, with low stone walls and fences separating the neat front gardens. The road slopes downwards; Bainbridge's cottage with its dark green door is at the bottom, and there were stunning views of the Derbyshire moors from the top when BuzzFeed News visited earlier in the year.
At the end of 2013, Bainbridge went on holiday to Turkey with her partner, Derek Joyner, who she had been with for about four years. This wasn't unusual. "She loved travelling. Ever since I was little she was going away," said Lauren Nixon. Bainbridge had often travelled alone, and as far afield as China, Uzbekistan, the United States, Peru, and Cuba. "She went parascending in Spain," Nixon told BuzzFeed News. "She'd been to Iceland whale watching. We bought her a trip to the northern lights for her 70th."
On 3 December, six days before the killing, while Bainbridge was still on holiday, Cutler had appeared in court. She had been charged with harassment against an old school friend. When the hearing was adjourned, Cutler was directed to visit a probation officer. But instead she left the court. Bainbridge's family say this was a pivotal moment when the events of that day could have turned out differently.
"I just do not see why, when she was in court on that day to be tried for harassment, they then let her out of the court," Bainbridge's son-in-law Wayne Nixon told BuzzFeed News, pointing out that had Cutler been sectioned under the Mental Health Act at the time – as she had been earlier in her life – she would not have been able to leave the court freely. Cutler, who was 37 at the time, had been under the care of mental health professionals for almost 20 years with what an independent report called a "longstanding, untreated psychotic illness". She had a long history of drug use, but at the time of the killing she was being treated in the community rather than in a hospital.
So that day, for reasons known only to herself, Cutler left the court, went to her home in Derby, packed two rucksacks, and walked to nearby Belper. According to court reports at the time, Cutler claimed to have slept rough in an "old man's garden" before breaking into Bainbridge's home. There was no known connection between the two women, and no known reason why Cutler picked the cottage with the green door to enter.
Cutler took up residence inside Bainbridge's empty home. She used the other woman's bank cards to buy food, and changed her landline phone number. Although Belper is a friendly place where the neighbours know each other, Cutler managed to keep her presence in the home hidden for a week.
When Bainbridge returned on 9 December, after dropping Joyner off at his house, Cutler stabbed her more than 70 times with knives from Bainbridge's own kitchen. There were multiple stab wounds to Bainbridge's head, face, and body, in what the trial judge later described as a "degrading" attack, and defensive injuries that suggested she had tried to fight back. Cutler hid Bainbridge's body under a duvet in her back garden, continued to live in her house, and began using her car.
The alarm was not raised until late the next day, after Joyner became concerned that he had not heard from Bainbridge, and went round to her house. As he let himself in, Cutler tried to attack him, but he managed to run out of the cottage with her in pursuit. Cutler then drove off in Bainbridge's car. She was later picked up in Greater Manchester.
When Bainbridge's family were told by police that she had died, at first they assumed she might have been involved in an accident on holiday. The family were gathered at Bainbridge's daughter Helen's house in nearby Nottingham. "I remember them telling me but I was like, no, that can't be right, that can't have happened," says Lauren Nixon. "I remember saying 'That can't be right.' It takes your brain a while."
The devastating news of Bainbridge's death was made more difficult by the fact that her family believe a police officer may have been leaking information to the media. They say they first saw the details of the stabbing on the news, at a time when police had told them only that Bainbridge had died and that someone was in custody.
"I was in here by myself watching the news first thing," Nixon said. "We thought maybe she fell – that was the theory everybody wanted."
BuzzFeed News understands that Cutler's family also discovered information, such as her murder charge, through the media when they expected to be told about this by police. When contacted, Derbyshire Constabulary said there was no evidence of officers leaking information.
Cutler was questioned and charged with Bainbridge's murder, but later pleaded guilty to manslaughter on the grounds of diminished responsibility.
Sentencing her at Nottingham crown court to a hospital order with no time limit, Judge Gregory Dickinson QC said: "Clearly this defendant is very dangerous. She presents a serious risk of harm to the public.
"Her mental illness contributed largely to this terrible crime."
Cutler was born in Liverpool but had lived in Derby, seven miles from Bainbridge's home in Belper, for most of her life. She came from a large family, the youngest of six siblings.

She had a history of taking drugs: She first started smoking cannabis while she was still at school and later became a heroin user. But despite her drug use at a relatively early age, she managed to leave school with three GCSEs and got a job in a travel agency.
However, her behaviour and personality underwent a complete change at Christmas 1993, when she was 18, her parents noticed. Soon afterwards she lost her job, and she was first admitted to hospital for psychiatric care when she was just 19 years old.
After leaving hospital she managed to get a job in a supermarket, was in a relationship, and had a child. She had ambitions for her future and started studying for an NVQ in catering and hospitality, and later also enrolled on a course at the University of Derby.
But as Cutler continued to struggle with her mental health, she dropped out of her educational courses, and she was never in employment again after her supermarket job in 1995. BuzzFeed News approached Cutler's family for this piece but they declined to be interviewed.
One ex-partner of Cutler's, who asked to remain anonymous, describes her as "quite fiery, quite energetic, quite charismatic" when he first met her in the 1990s but, he said, "she was challenging then, a volatile character". Others who knew her said she was intelligent and articulate.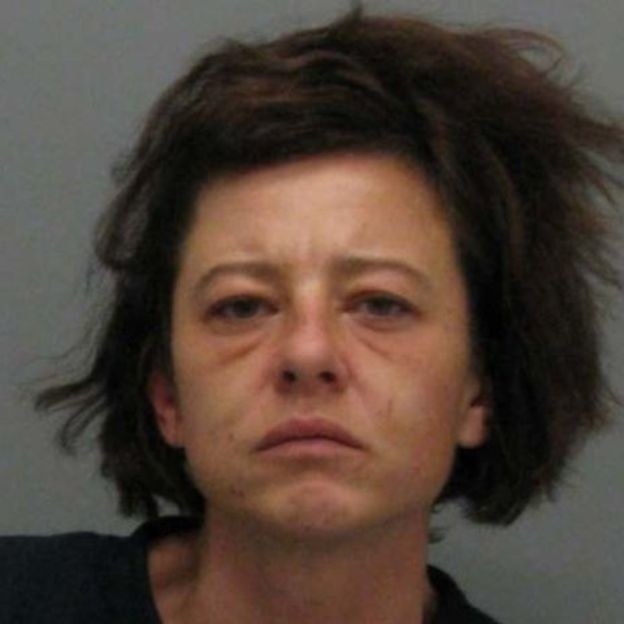 The man says that Cutler developed a fixation with him lasting 20 years after they had a "casual relationship over one summer".
"In the early '90s we used to do a few drugs together at the weekend... There were a lot of all-nighters."
By 2001, Cutler's son had been placed in the care of his father as her mental health had deteriorated, and the child was said to be at risk of emotional abuse and neglect. Cutler was obviously deeply affected by losing her son, and she took an overdose that Christmas, according to the independent report. Five years later she gave birth to a second child, who was taken away at birth. Her parents won the right to care for the child, against the wishes of the Derbyshire Healthcare NHS Foundation Trust.
The ex-partner tells BuzzFeed News that he was drawn into the police investigation into Bainbridge's death after he realised that Cutler had visited him after she had carried out the killing.
"She visited me after she committed the offence, before she was arrested," he says. "It was on the Tuesday before her arrest. She turned up at the flat that I had. I had finished work early and was meeting somebody at the pub and was running late. I was putting my trainers on in the hallway and there was a knock at the door. I looked through the spyhole and it was Andrea Cutler." He says he sent Cutler away, and did not think anything more of it, until three days later when saw her face on the news. He then called the police.
He says he still receives letters from Cutler – the most recent just a few months ago – although he doesn't know where she is incarcerated. The letters, seen by BuzzFeed News, are incoherent and suggest that Cutler's mental health is still not good. "She should have been locked up a long time ago, getting treatment," the ex-partner said.
Although Cutler had convictions for battery and destruction of property, and had been known to carry knives since the 1990s, professionals said she posed a danger only to people she knew, and not to strangers. Bainbridge's family say this is where the professionals got it wrong.
NHS England commissioned an independent investigation into Cutler's treatment over the years, and released the report in late July this year, revealing several serious failings in her care by Derbyshire Healthcare NHS Foundation Trust, including a failure to work effectively with her family, a lack of communication between the different professionals involved in her care, and the poor condition of her medical records, which staff did not have time to update.
It said she was constantly in contact with health services, "sometimes sporadically, sometimes frequently" and that the deterioration in her condition "ultimately progressed until her attack on the victim".
"When it came to her care they saw her as a lost case – she was a drug user, and she was unwell," Nixon says. "They didn't have the resources to treat her; she was too big of a job."
Cutler was involved with four separate teams within the trust, covering areas including alcohol and drugs abuse, mental health, and criminal justice, but the investigation found that these teams didn't work together to follow her "care plan", which meant symptoms of her illness could have been misattributed to her drug abuse, and that her criminal behaviour in the period leading up to the attack, such as incidents of shoplifting, was not necessarily picked up as an indicator of her declining mental state.
There were "historic shortcomings" in her medical records, which were in poor condition and "split across separate sources and multiple formats", meaning information available about Cutler's condition was insufficient "to make a full and competent analysis".
The independent report also said that it was "surprising" that Cutler "had been allowed to drift along on low doses of typical antipsychotic medication", suggesting that medical professionals should have considered behavioural and family interventions, or a high-dose antipsychotic.
It said that the aim of Cutler's care and treatment in the community appeared to be "for her to avoid admission to hospital", rather than to improve her quality of life. "Care in the community is used so often as this ideal," says Nixon. "It's not an issue in itself, but it is if it is so drastically underfunded [and] under-supported that an individual can't get treatment. She was pretty much dictating how and when she got treatment, when it's the health professionals who should be telling you."
Cutler's relationship with her relatives was drastically misunderstood by doctors. Although it noted her relationship with her family was "volatile" and relatives had on numerous occasions had to address her threatening behaviour and violence "through the police", the report found she had "significant" support from them. But clinicians were criticised for accepting what Cutler had told them about her family when she was unwell, meaning that they were deemed to be "difficult" and "unsupportive", and opportunities were missed to involve them in her care.
Bainbridge's family agree with the report about the missed intervention opportunities it highlighted, but they dispute the independent investigation's conclusion – that Cutler's actions could not have been predicted or prevented.
Despite a court-appointed expert saying Cutler was "irrational and unable to control her actions", adding "had she not been mentally ill, I cannot see how this could have possibly happened" and that "with proper medication, there is a low risk of her committing violent offending", the report said she could not have been stopped from killing Bainbridge.
The investigation found that while Cutler had a history of violence, this behaviour had always been directed against people she knew, and she had never before targeted a stranger, so it reported that it had not been "predictable" that she would attack someone she'd never met, such as Bainbridge.
In choosing to tell her story, Bainbridge's family hope they can raise awareness of what they see as a chronic underfunding of mental health care, and a failure by the public to recognise that figures like Cutler are victims of its consequences.

"What we want is a better public service and a better understanding of things like this," Nixon says. "I think for me, both as a victim of this crime and someone who relies on mental health services that the NHS provides, it just demonstrates how underfunded and under-supported even the most basic levels of services are. There's not enough support for the staff – they don't have enough time or resources to treat people in the way they want to be treated.
"There should be more support in place in these situations. Drugs teams, mental health teams should be better able to communicate.
"Nobody is responsible, it's not a case of pointing a finger, I don't want people [who were involved in Cutler's care] to be upset, to feel badly about it. But it's about allowing people to do their jobs. The worst thing is every other case that you hear about."
The National Confidential Inquiry into Suicide and Homicide by People with Mental Illness calculated that in the years 2003 to 2013 there were an average of 75 killings per year, committed by people in receipt of mental health care.
The calls from Bainbridge's family come at a time when opposition MPs are trying to push mental health funding up the agenda. Labour's Luciana Berger, president of the Labour Campaign for Mental Health and a member of the health select committee, released Freedom of Information data from clinical commissioning groups in September, which showed that half of those who responded planned to reduce the proportion of their budget they will spend on mental health. The government claims that it is spending record amounts on mental health, but campaigners say the money is not reaching local frontline services. Last month Berger launched a petition calling on the government to ring-fence mental health spending.
Releasing the figures, Berger said: "Theresa May claims to be committed to improving mental health but her cuts are harming mental health services.
"This is the second year in a row that half of our cash-strapped clinical commissioning groups have not increased their proportion of spend on mental health.
"Ministers must ask themselves how long this can be allowed to go on for. They are overseeing a system which puts patients at risk and staff under unbearable pressure."
Vicki Nash, head of policy and campaigns at the mental health charity Mind, told BuzzFeed News we are at a "pivotal moment in mental health". She said: "The report found failings in the NHS mental health services she was in touch with and we are left in no doubt about the catastrophic consequences of not getting people the support they need when they are unwell. It is so important that we get mental health services right. When we don't, lives are affected, often irreversibly."
She said that what is needed is "a conversation about mental health services", adding: "tragic incidents such as these expose something that those working in mental health know all too well – services have been under-resourced and underfunded for such a long time that people fall through the cracks. At best, this means people struggle along without the help they need. At worst, someone loses their life." Nash said that for every life lost to homicide, many more are lost through suicide.
"We're not doing this because we want anything else," Nixon says, adding that she feels the local NHS trust had been reluctant to admit the death was preventable for fear of opening itself up to legal action from Bainbridge's family.
"What we want, what we've always wanted," she says, "is an acknowledgement of the failings [to prevent Bainbridge's death], so that something can be done about it, so that some other family, some other community doesn't have to suffer."
Cutler's case has had a lasting effect on the services in the area. Ifti Majid, acting chief executive at Derbyshire Healthcare NHS Foundation Trust, told BuzzFeed News his organisation apologised for the "missed opportunities identified in the independent report" and said that several improvements had been made to the area's mental health services, while those involved in Cutler's care had been offered appropriate support and learning opportunities.
"The report highlights a number of areas where we could and should have provided better and more joined-up care. I am sorry for these missed opportunities and I am sorry for the family's loss," he said. "I also apologise to [Cutler] and her family for the omissions in our care. I am sorry that we let [Cutler] down and I deeply regret the terrible impact this has had on her family."
He said the case had "significantly affected the trust over the last few years", and that the organisation had already undertaken "a thorough internal investigation into the care and treatment of [Cutler] prior to December 2013".
"A formal action plan was developed and I can confirm that all recommendations have been completed, in full," he said, adding: "The services provided by the trust today are very different to those that were in place in 2013.
"We fully accept the recommendations made in the independent investigation report and are committed to delivering them in full. A robust action plan has been developed in response to the recommendations made and we will continue to learn from this case and make ongoing improvements to our services."
Majid said that the Derbyshire trust has a new family liaison service in place to support families experiencing difficult and tragic events, which he said has "transformed the way we work with families immediately after an incident and beyond". It uses electronic patient records that give staff immediate access to notes, and clinical records are now shared between those working in drug and alcohol services, GPs, and hospital staff.
According to official data, Southern Derbyshire CCG, which covers both Derby and Belper, is meeting its target to spend 11.5% of its overall allocation on mental health, a slight increase from 11.4% the previous year.
A Department of Health spokesperson said they would not comment on individual cases, but added: "We were the first country in the world to put mental and physical health on an equal footing and we're going to make sure it happens by reforming outdated mental health laws and with waiting time targets to improve standards of care.
"Last year a record £11.6 billion was spent on mental health and by 2020 there will be another £1 billion on top of that."
Sandra Bainbridge is now buried in the cemetery that overlooks Belper, and Cutler, now 41, is detained in a secure psychiatric unit. She is still ill, and may never be well enough to be released.
Four years on, Nixon says that she has managed to find some positives in the tragedy, including the value she now places on her own mental health. "I'll never not go to the doctor's now – I won't leave it to the last minute," she says. "I'm a lot better at knowing my illness, when to ask for help, trusting the help I'm given."
And, she says, while Bainbridge's death has deeply affected the whole family, it has also managed to bring them closer together. "Obviously what happened was highly traumatic, but I'm a firm believer in trying to see the positives," Nixon says. "We were all close, but we've all been off to uni, got our own lives… One thing that's happened is we're really close now.
"[Before] we would see each other a couple of times a year at family parties, but everyone is making a much more conscious effort to spend time together… We've had a lot of really good quality family time over the past few years."
In raising awareness about mental health funding, she hopes to achieve something positive rather than dwelling on the past: "We don't want a sob story – Gran would have hated that.
"This terrifying, nightmare thing happened. It shouldn't have happened. Let's see what we can do to not have it not happen to anyone else. The report said it wasn't preventable, but we still think it was. [There are] things that we do could stop it from happening to someone else."