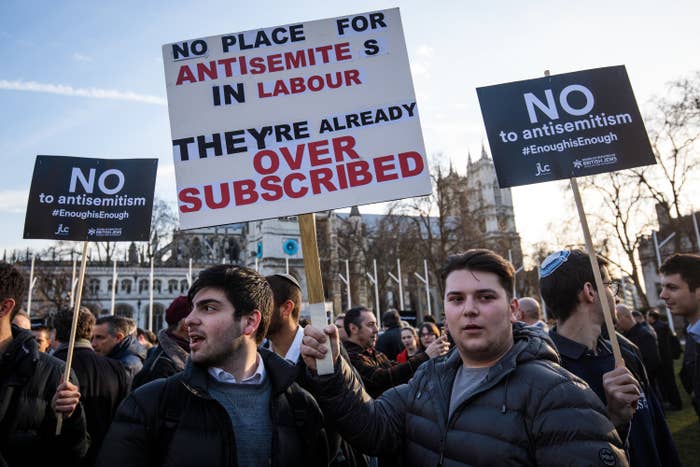 A second candidate who was previously reported to the Labour Party over anti-Semitism has been shortlisted for a parliamentary seat, casting doubt on the effectiveness of the party's new selection processes.
Ealing councillor Aysha Raza has been selected alongside three others on the shortlist for Ealing North, where candidates are hoping to replace Labour MP Stephen Pound, who is standing down.
On Monday, BuzzFeed News reported that Luke Cresswell, who had been referred twice to the party twice over anti-Semitism had been shortlisted in the contest for the South Suffolk seat. BuzzFeed News understands that Cresswell has since been removed from the shortlist.
In April 2018, Raza was reported to Labour by the campaign group Labour Against Antisemitism (LAAS) over social media posts in which she said she was "traumatised by the hours spent in that Zionist shop" after buying a suit and defended the same East End mural that Labour leader Jeremy Corbyn was heavily criticised for backing, writing: "#OneRuleForYou&AnotherForUs and #FreeSpeech".
Raza told BuzzFeed News: "In the past I have apologised sincerely for historical tweets dating back several years, have undertaken anti-Semitism awareness training run by the Jewish Labour Movement, and I once again sincerely apologise for any hurt my words caused.
"As the only candidate who lives in, and has a track record of representing our diverse Ealing North community, I am confident that local members will recognise that I fully understand the importance of representing the interests of everyone in our community, regardless of religion, race or background."
Earlier this month, Labour's ruling body, the NEC, decided that it would draw up long-lists of potential parliamentary candidates, with panels made up of various party representatives including local members picking a shortlist.
However, the party does not carry out due diligence checks until after shortlists have been drawn up.
Fiona Sharpe, a spokesperson for LAAS, told BuzzFeed News: "Aysha Raza should be nowhere near the parliamentary candidate shortlist for the safe Labour seat of Ealing North. She has a well-publicised track record of promoting anti-Semitic views and was reported to the Labour Party by Labour Against Antisemitism in April 2018.
"Given the NEC have reportedly had a month to vet potential candidates, the evidence suggests they are either staggeringly incompetent or are willfully turning a blind eye to alleged anti-Jewish racism. Either way, the whole process only adds extra weight to the perception that the Labour Party has an institutional racism crisis that it cannot deal with."
A Jewish Labour Movement source also told BuzzFeed News that in their view "the issue with Aysha Raza was never resolved; the complaint simply disappeared following a formulaic apology."
Sharpe criticised Labour's new selection process saying that it was "not fit for purpose."
She told BuzzFeed News: "The candidate selection process that Labour has settled on is not fit for purpose. Given the anti-Semitism crisis the party is facing, it is outrageous that they are apparently shortlisting applicants with a known history of alleged anti-Semitic views. As a result, Labour members who should have in our opinion been expelled long ago are now being presented as viable parliamentary candidates."
Jewish Labour MP Ruth Smeeth also criticised the party for longlisting candidates before carrying out background checks. She told BuzzFeed News: "The Labour Party has a huge number of talented members who haven't brought the party into disrepute by either inadvertent or overt anti-Jewish racism. It seems bizarre that the NEC members responsible for longlisting candidates for our key seats seem unable to find enough to fill a shortlist."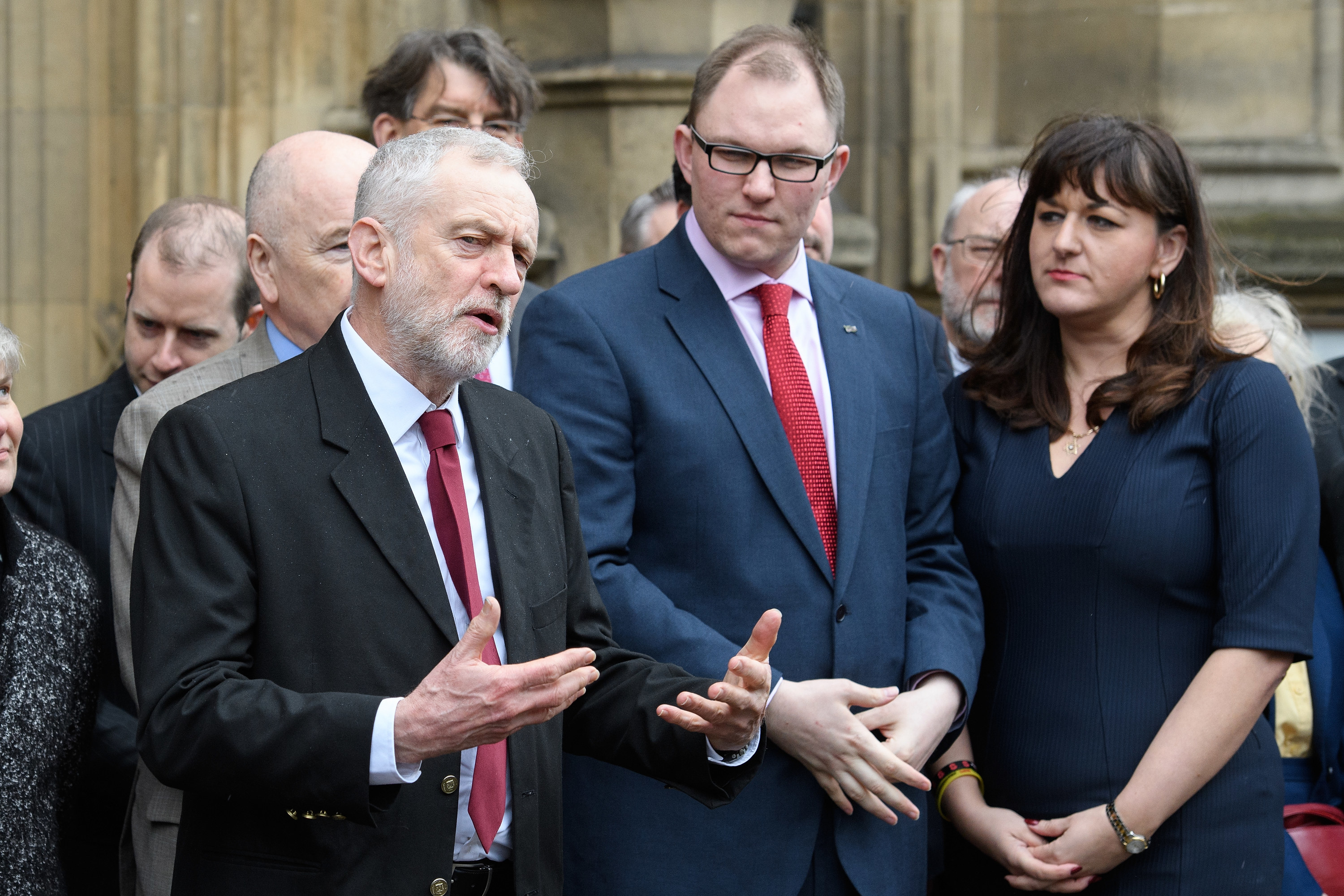 The party is currently awaiting the outcome of a formal investigation by the Equalities and Human Rights Commission into allegations of anti-Semitism.
A Jewish Labour Movement spokesperson told BuzzFeed News that the shortlisting of candidates who had expressed anti-Semitic views in the past was an example of "institutionalised racism."
A Labour Party source said allegations the process was racist, unfit for purpose, or showed institutional anti-Semitism were "categorically untrue," adding: "We're fast-tracking selections in anticipation of an early election. There was consensus across the Party and trade unions to do this to ensure that members could democratically elect their candidates. We're trying to avoid the alternative of candidates being imposed by the NEC as they were in the 2017 snap general election.
"We're conducting due diligence checks as quickly as possible, but this takes time for so many applicants across the country. All candidates who are selected by their local Party will ultimately need to be endorsed by the NEC."