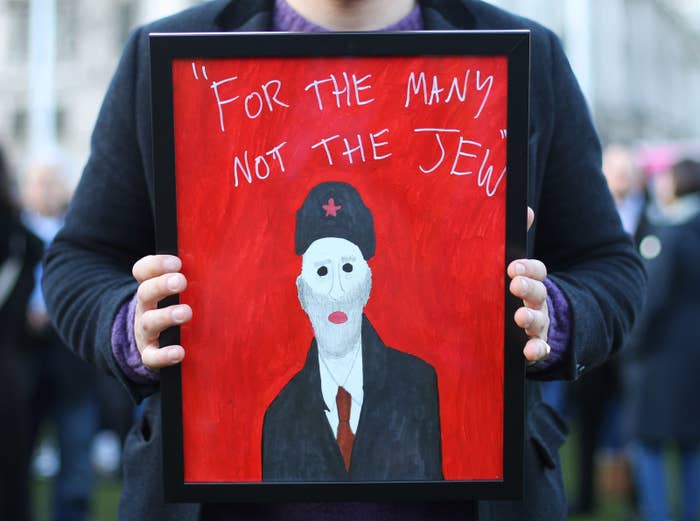 Two more local Labour politicians – one a sitting councillor, one a candidate in May's local elections – have been drawn into the party's ongoing row over anti-Semitism, after both being reported to the party.
Jessica Lennox, who is standing for Labour in a safe seat in Leeds next month, was reported after tweets she posted in 2015 and 2016 emerged in which she dismissed complaints about anti-Semitism as political opportunism and described the press as "zionist".
She wrote: "Obviously opinion polls for next week have shit people up a bit so they're GRABBING this".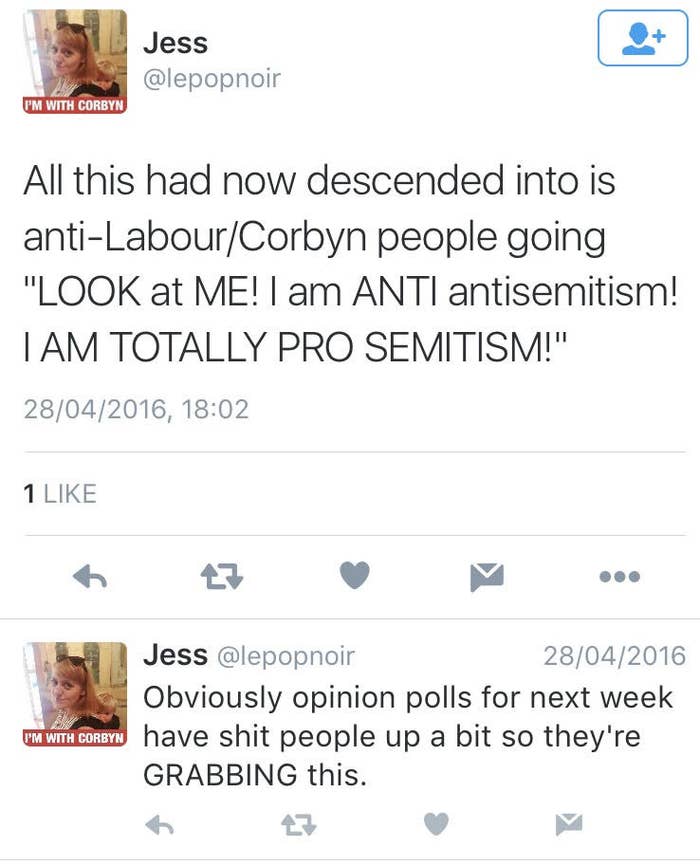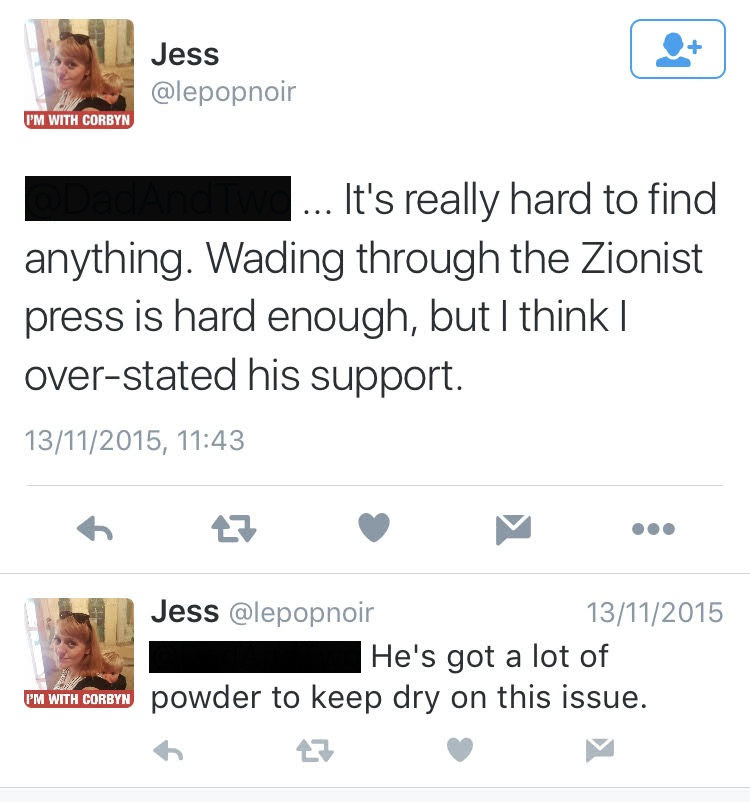 In another tweet from 2011 Lennox said she wished death on anyone who bought books by the former Conservative MP Louise Bagshawe.

BuzzFeed News understands that Lennox was the women and equalities officer for the Chapel Allerton branch of Leeds North East CLP between May 2016 and June 2017, but no longer holds that role.

BuzzFeed News has been shown emails which appear to show at least three sitting councillors, and two members of Labour Party staff, were made aware of Lennox's social media posts in October last year, yet she remains on the ballot paper for May.
At the time, the complainant was told by Labour: "... the information you have provided has been the subject of a previous suspension that has now been lifted."
Lennox is standing in Cross Gates and Whinmoor ward, where the Labour candidate was elected in 2016 with a 48.6% share of the vote.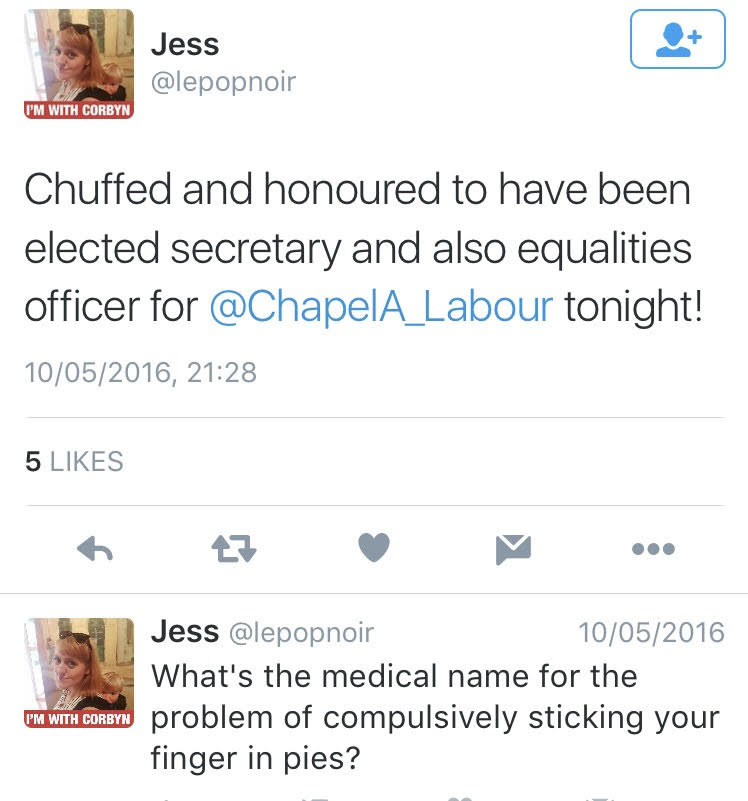 Lennox told BuzzFeed News: "I recognise the offence that those tweets in my previous account could cause and I am sorry for that. That is why I deleted them.
"Those views are wrong and are absolutely incompatible with my views today.
"In the two years since I made those statements, I have not engaged in such conduct online. I oppose – and have always opposed – all forms of discrimination including sexism, anti-Semitism and all forms of racism.
"I fully welcome and echo Jeremy Corbyn and Jennie Formby's statements over the past week about redoubling efforts to eradicate all forms of discrimination and abuse in our movement."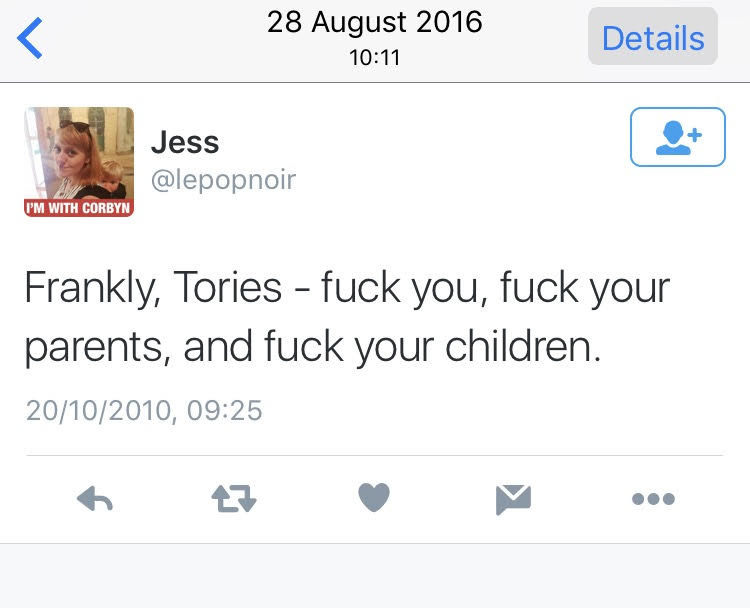 On Monday BuzzFeed News revealed that at least 10 candidates or sitting councillors had been reported to the Labour Party over allegations of anti-Semitism. In total, around 150 members had been reported by one group of volunteers, Labour Against Antisemitism.
This week the group referred another councillor, Aysha Raza, a Labour member in Ealing, in London over social media posts she had made.
In the report from the volunteer group, seen by BuzzFeed News, Raza said she was "traumatised by the hours spent in that Zionist shop" after buying a suit in the sale.
She also defended the same mural that Labour leader Jeremy Corbyn was heavily criticised for backing, writing: #OneRuleForYou&AnotherForUs and #FreeSpeech.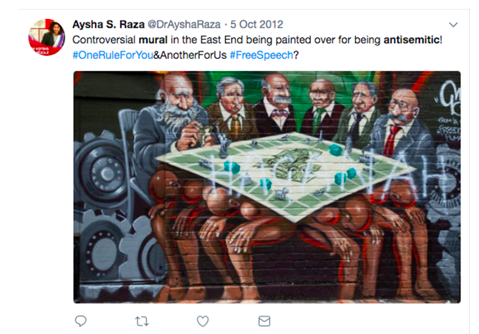 Dr Raza told BuzzFeed News: "In the past I have apologised sincerely for historical tweets dating back several years and this was accepted by those who raised it with me. I once again sincerely apologise for any hurt my words caused and for my mistaken conflation of the situation in the Middle East with the Jewish people rather than the Israeli state.

"Since working with JLM colleagues in addressing my understandings I am now very aware of what this means and would not repeat the same mistake. I have always been a vociferous advocate for equality and believe that the Labour Party is the home for all socialists to feel welcome and offers the best chance for all of us to contribute to a fairer society."
She went on: "Given these are issues that I have addressed previously I am left perplexed and do struggle to understand as to why they have come up again several years later - particularly in light of the acknowledgement from the Jewish News in relation to this issue welcoming my apology and actions subsequently? I am happy to reaffirm my previous statement on the matter and my commitment to standing with the Jewish Community against Anti-semitism and all forms of prejudice."
A Labour Party spokesperson said: "The Labour Party is committed to challenging and campaigning against antisemitism in all its forms.
"All complaints of antisemitism are taken extremely seriously. These are fully investigated in line with our rules and procedures and any appropriate disciplinary action is taken. We do not comment on individual cases."
The revelations come as Labour leader Jeremy Corbyn prepares to meet with representatives from the two largest Jewish communal bodies, the Board of Deputies and Jewish Leadership Council.
In a letter to JLC chair Jonathan Goldstein and BOD president Jonathan Arkush, obtained by the Jewish Chronicle, Corbyn said: "I appreciate and understand the anger you express and reiterate my determination to fight antisemitism within the Labour Party and society at large."

Corbyn acknowledged that as leader of the party he has a "responsibility to give a strong and personal lead in this fight", and agreed to meet to discuss an agenda outlined by the two organisations.
"I recommit to doing all I can to address the anguish and distress caused to many people in the Jewish community", he added.