Earlier this week, Deadline reported that Kelsey Grammer and CBS TV Studios are exploring a possible Frasier reboot.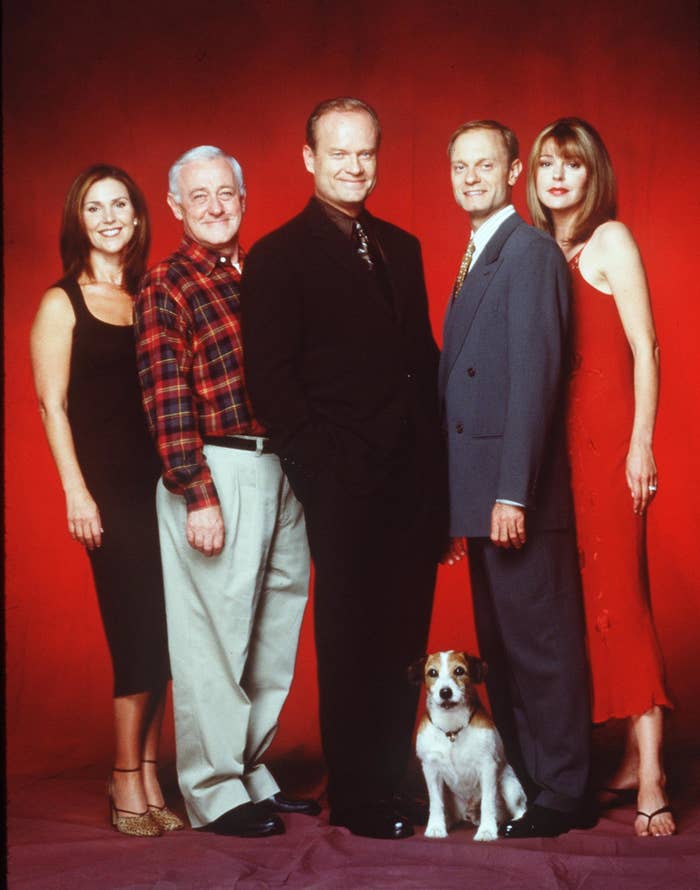 The reboot is rumoured to take place in a new city and will feature Grammer, but with a new supporting cast.
Some fans were excited by the prospect of Frasier coming back to screens, 25 years after its original premiere.
Others were into the idea only if other members of the original cast were involved.
But quite a few people thought that a reboot just wouldn't work without the late John Mahoney, who played Frasier's dad.
Other felt that the world has changed too much for a reboot of the '90s classic.
And a lot of people thought it was just a downright bad idea to try to revamp a classic.
Others, meanwhile, decided to make suggestions for the reboot instead, like this slightly darker angle.
Lots of people were also fans of the suggestion of this mysterious addition.
And some suggested that, instead of remaking the show, they should just make one subtle change to the original.
Or focusing the remake on one of the more underrated characters instead.
If there is a reboot, let's hope it's just as good as the original!