Earlier this week, Amy posted a photo of Nicole watching the games at the US Open and captioned it, "This how human sit."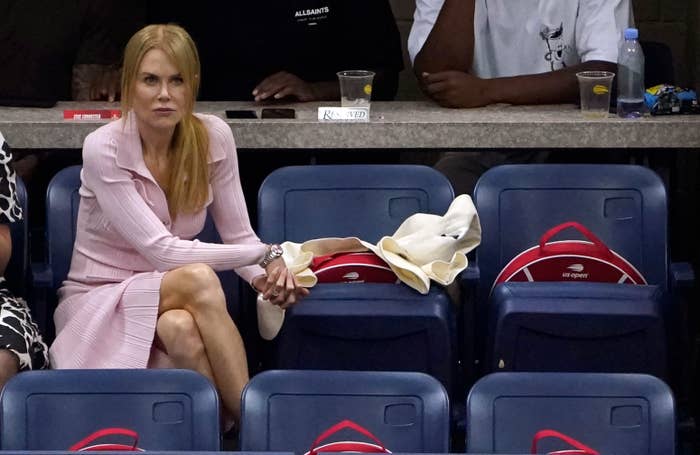 The post was quickly met with backlash, and Amy has since deleted the photo. "Are you cyberbullying Oscar and Emmy winner Nicole Kidman right now?" one comment purportedly read.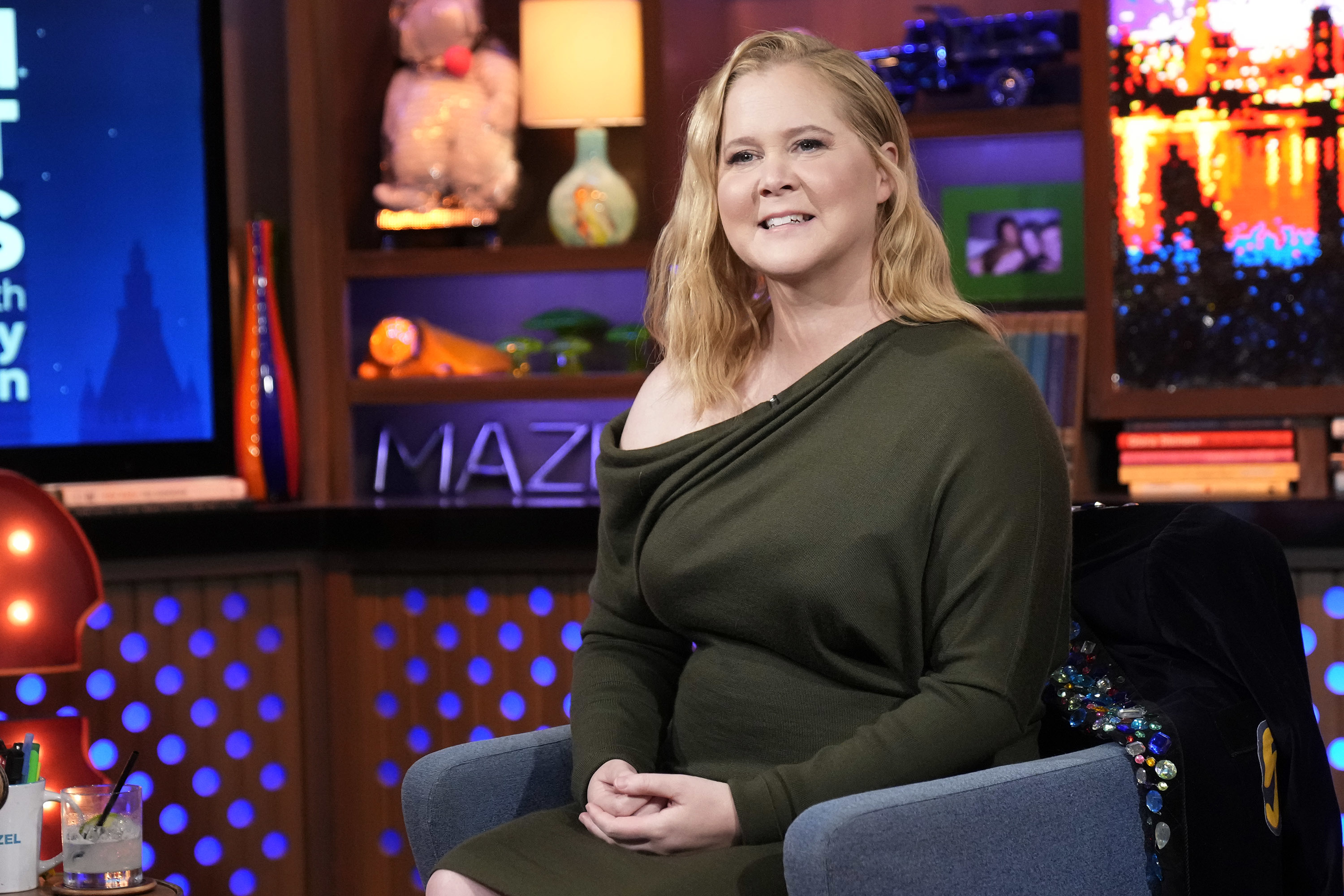 Her post read, "I want to apologize to all the people I hurt posting a photo of Nicole Kidman and alluding to her being an alien. I will be asking the cast of That '70s Show to write letters advocating for my forgiveness. #takingtimetoheal"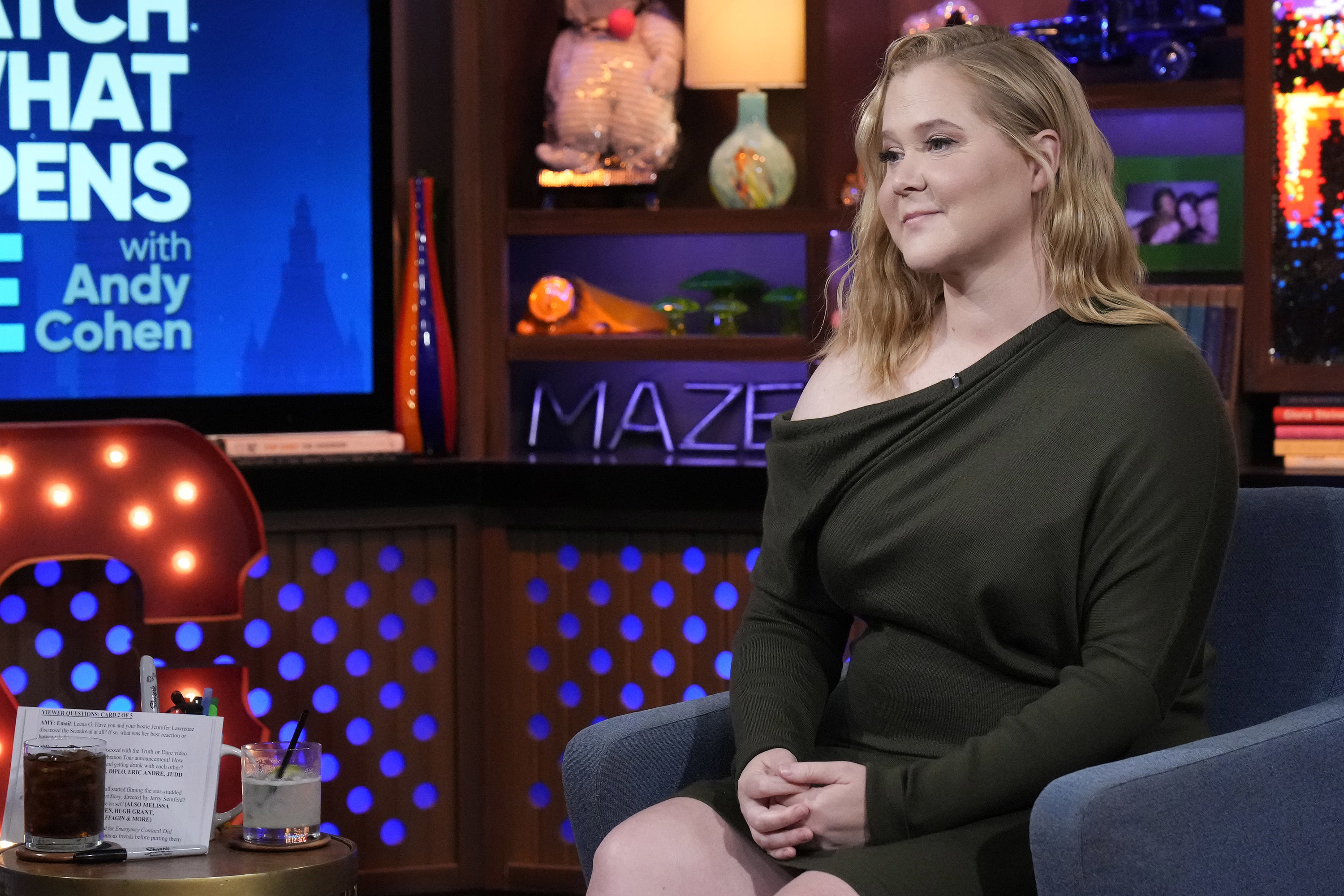 This was also deleted after more backlash. Critics called her out for "poking fun at a serious situation."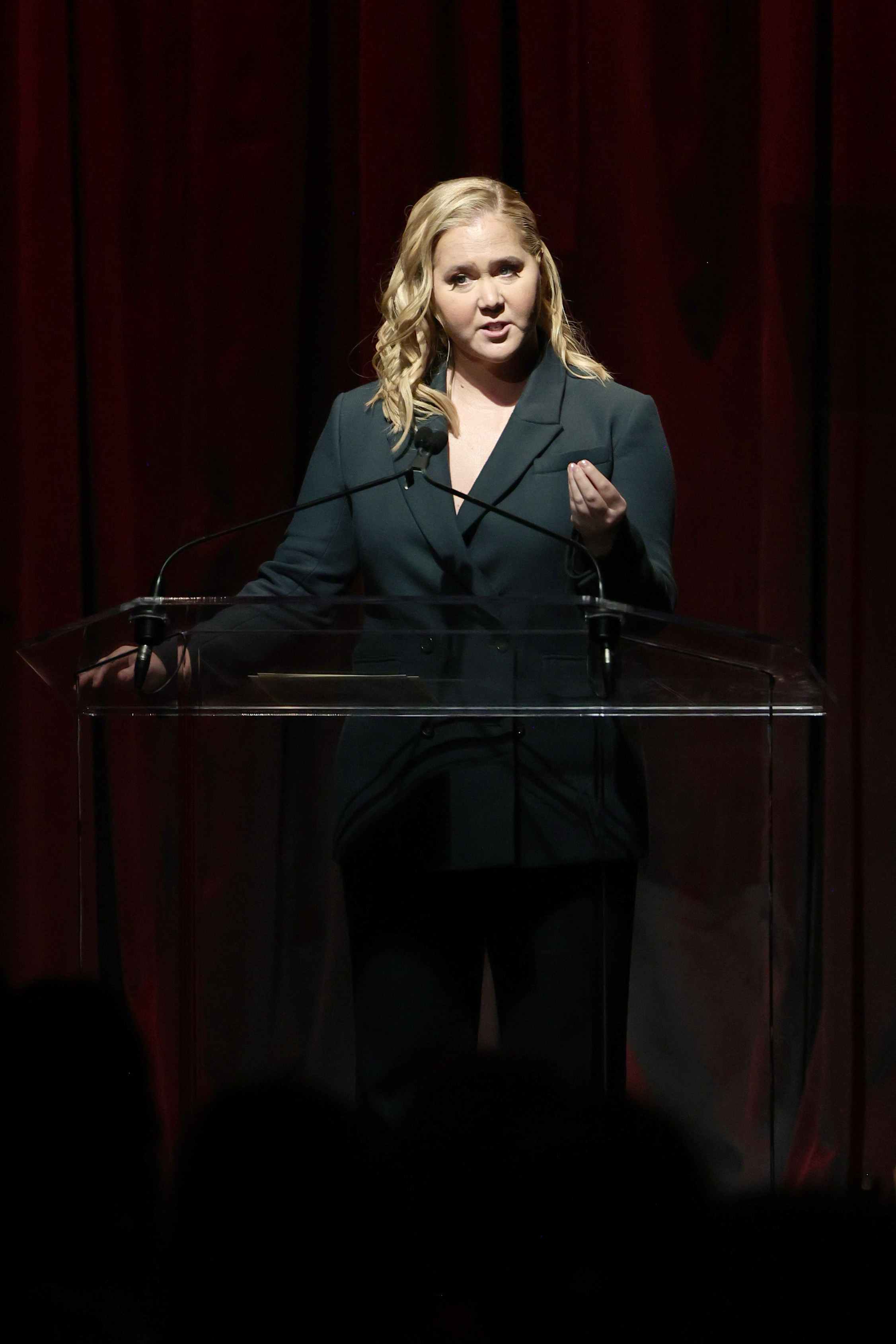 Yesterday, Amy uploaded a post on her Instagram in response to recent events. "I hope everyone is okay and takes a deep breath, including all of the think pieces written on this. You guys good?" she wrote.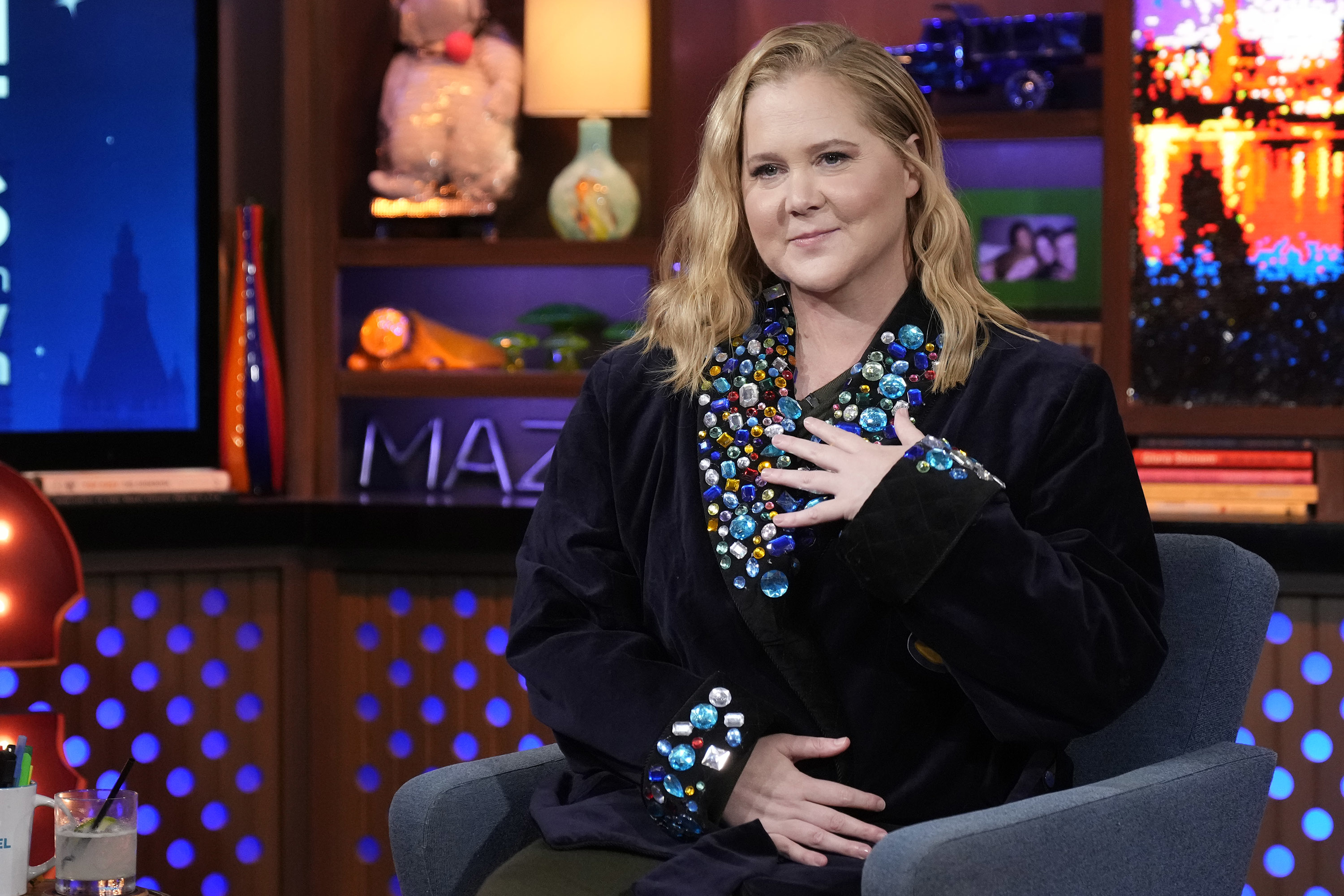 "Okay, so the joke I was making was the way she was posed didn't seem like how a human sits," Amy explained in her post. "I was not making fun of how she looks. Nicole Kidman is beautiful and one of the most incredible actors of all time."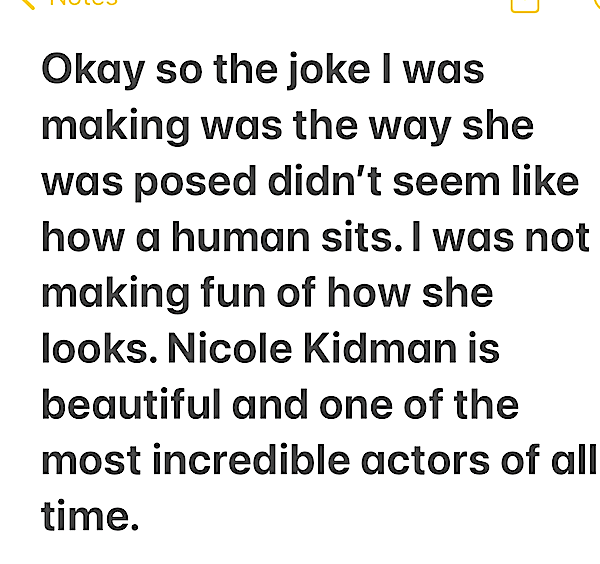 She further wrote, "To all of the people who commented on me. I'm so sorry I'm not prettier. Please forgive me." She then spoke of current events in comparison to the backlash she received. She wrote, "North Korea and Russia are getting too close for comfort. There are deadly storms sweeping our world and a man was convicted of rape."
Amy continued, "But what got your goat was me saying that Nicole Kidman's pose was not human like. Breathe y'all."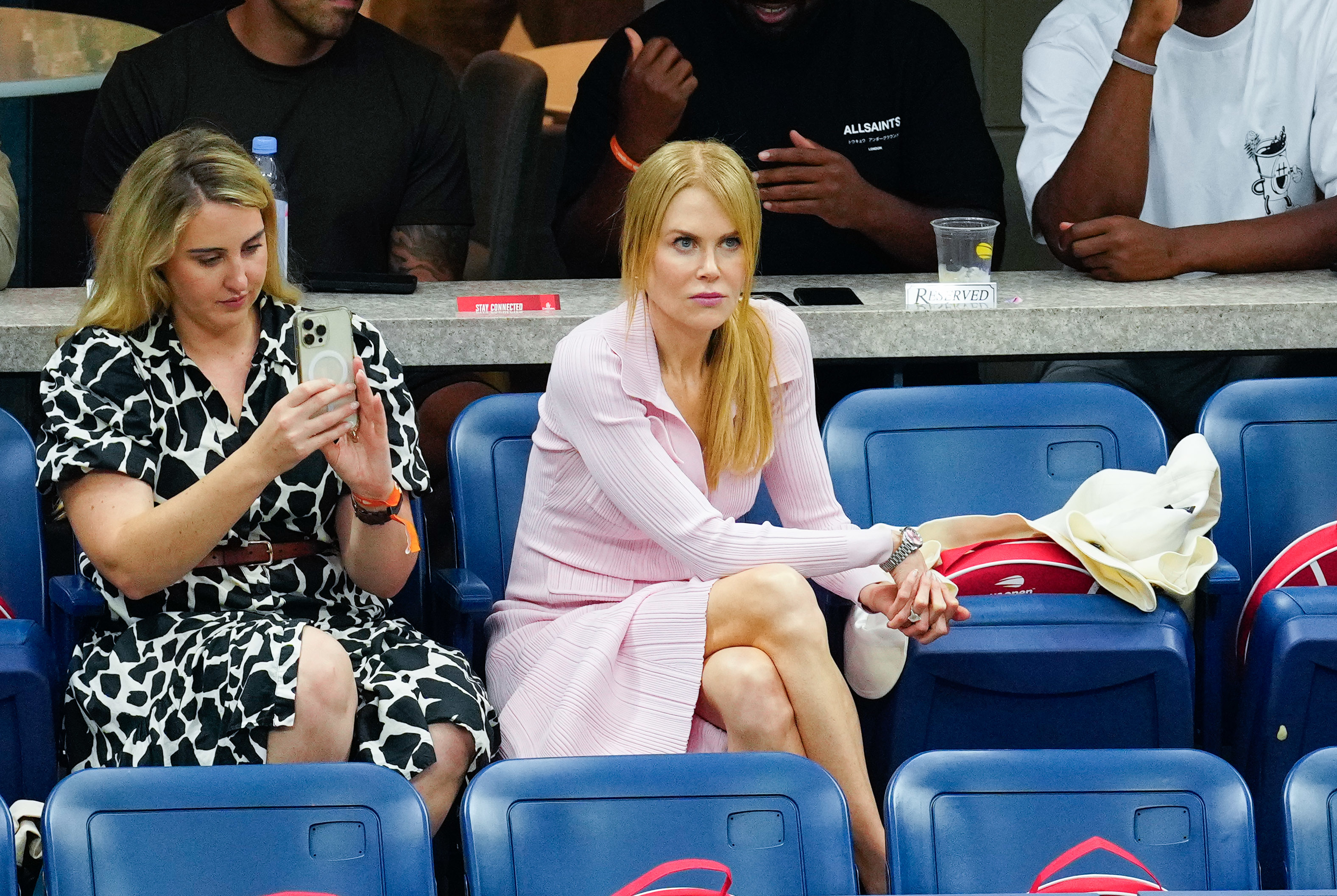 "To the people who write hateful things below I forgive you as a mother, a woman, and most importantly, as someone who also likes hot goss. Have a good weekend," she concluded in her message.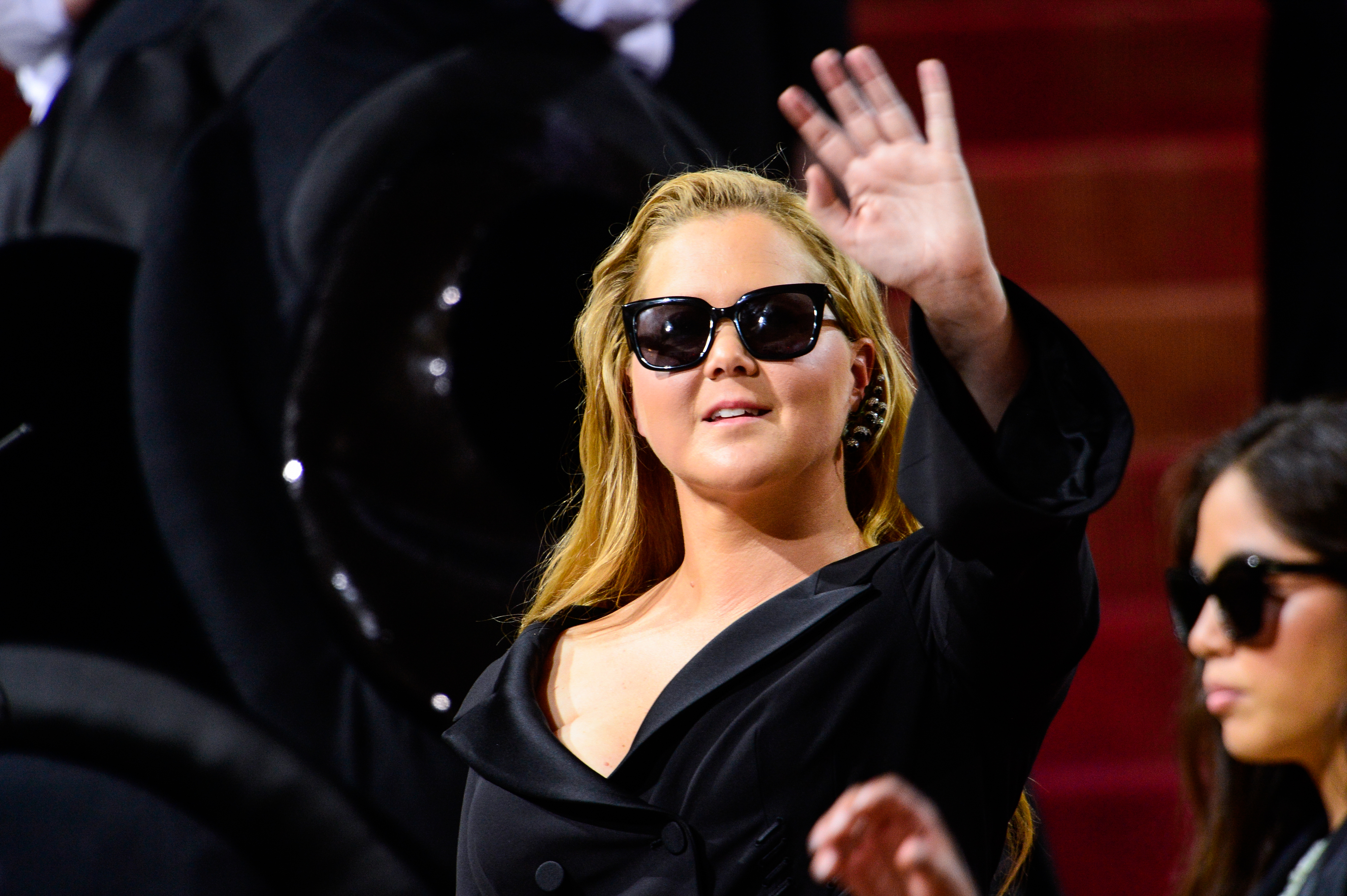 Nicole Kidman has yet to respond 👀, but we'll let you know if she does.