Here's a Shetland pony. No big deal, whatever, it's a pony, you might say.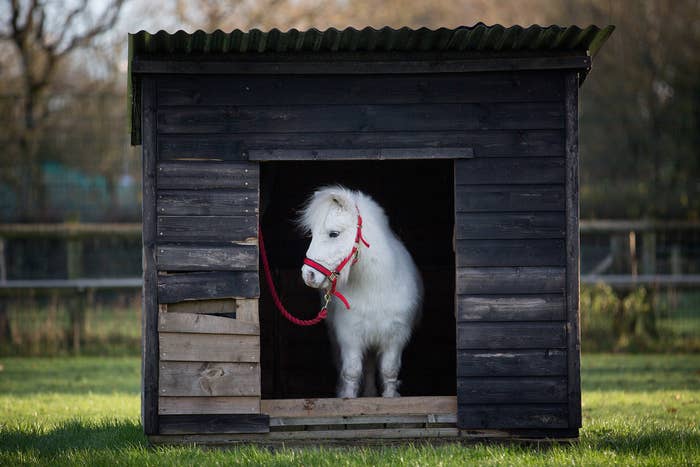 But WAIT. Here's a Shetland pony in a Christmas onesie and I think we can all agree ~that~ is a very big deal.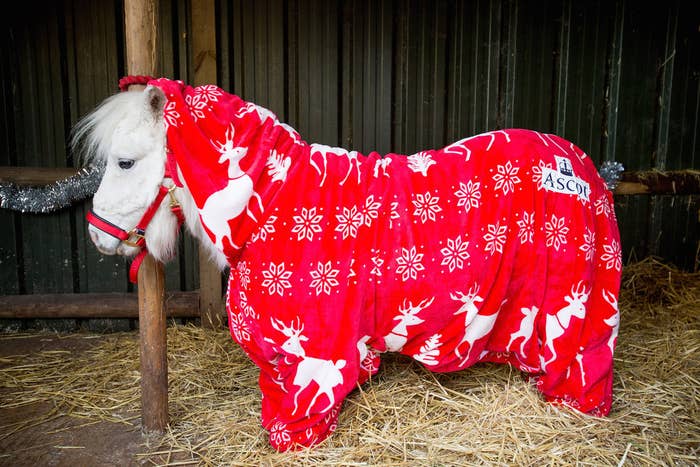 In fact it's not a onesie, it's really a foursie and it was made by Charlotte Denn for Shetland pony Daffy. Daffy lives at Animal Dramatics in Berkshire, which is a kind of animal talent agency, which is itself quite cool.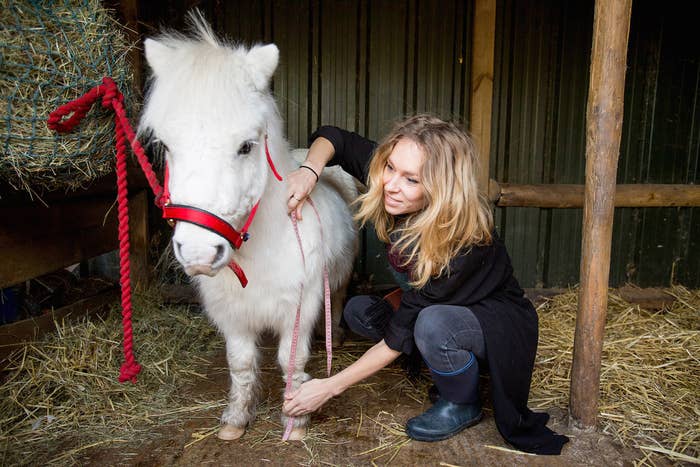 The "foursie" was commissioned by Ascot racecourse to promote its busy Christmas racing schedule.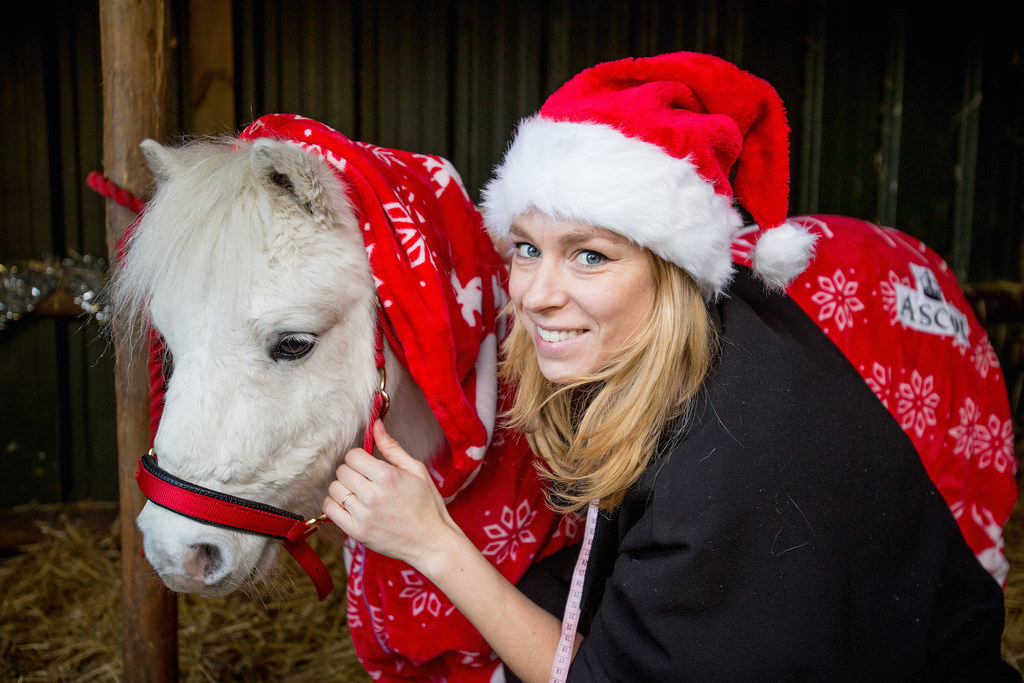 Overcome with Christmas cheer, these two Ascot stewards, Eddie Taylor and Harry Barret, posed with Daffy in identical Christmas jumpers. It's quite a scene.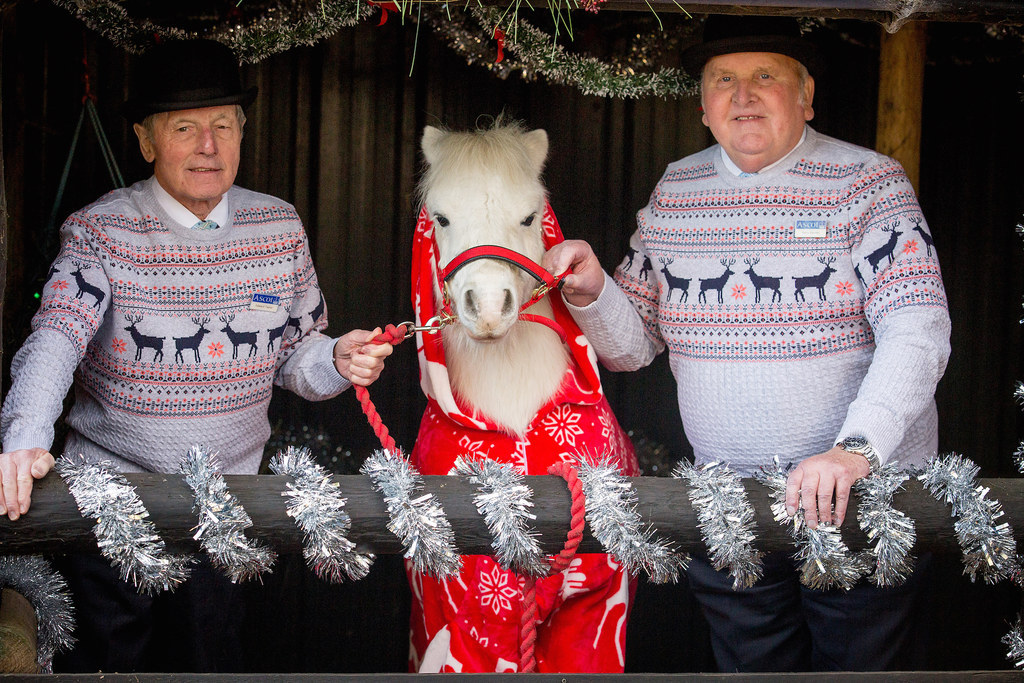 Merry Christmas, Daffy.