29 Golden Globes Ladies Who Showed Us Exactly How Fabulous They Are
These goddesses did not come to the red carpet to play!!
1.
First things first, Lady Gaga gave us yet again more definitive evidence that the best thing you can ever be is yourself.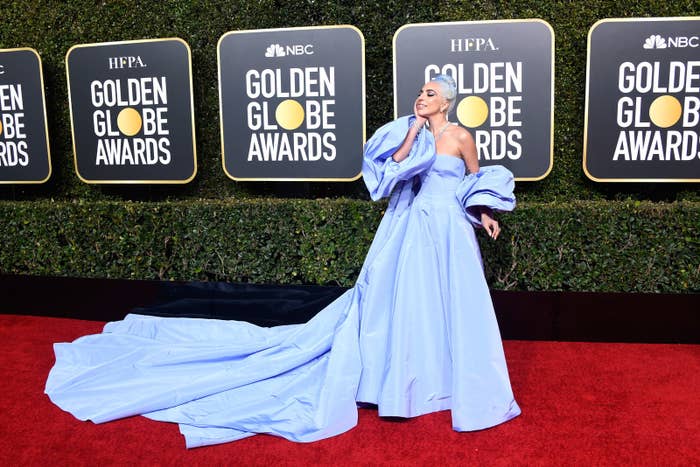 2.
Gina Rodriguez taught us to always have fun, even when you're on a ritzy red carpet: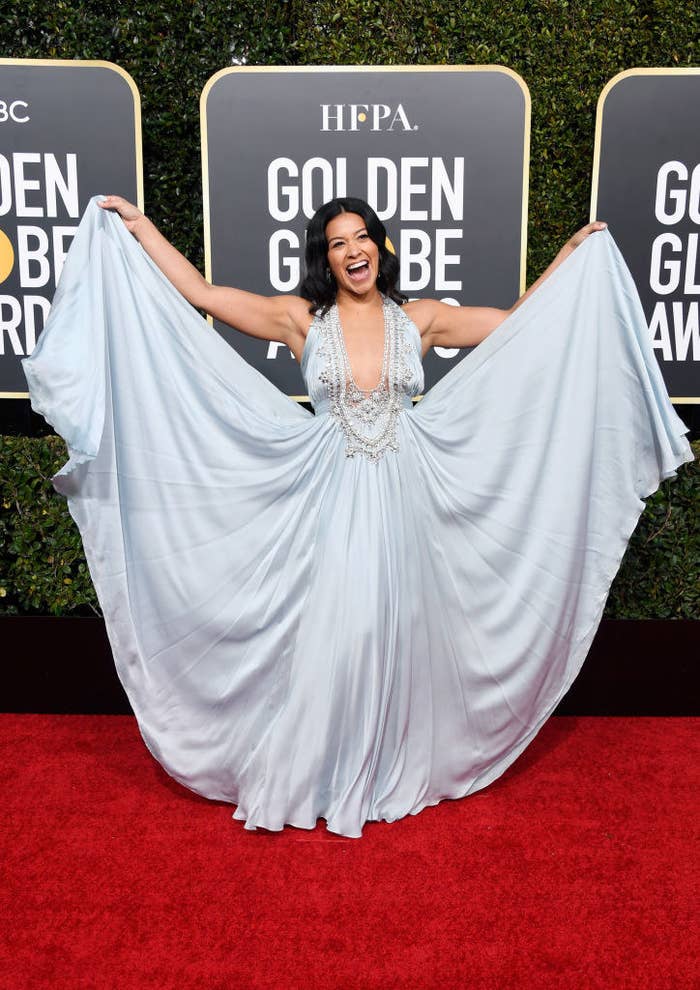 3.
Julia Roberts is the living proof that good pants are powerful: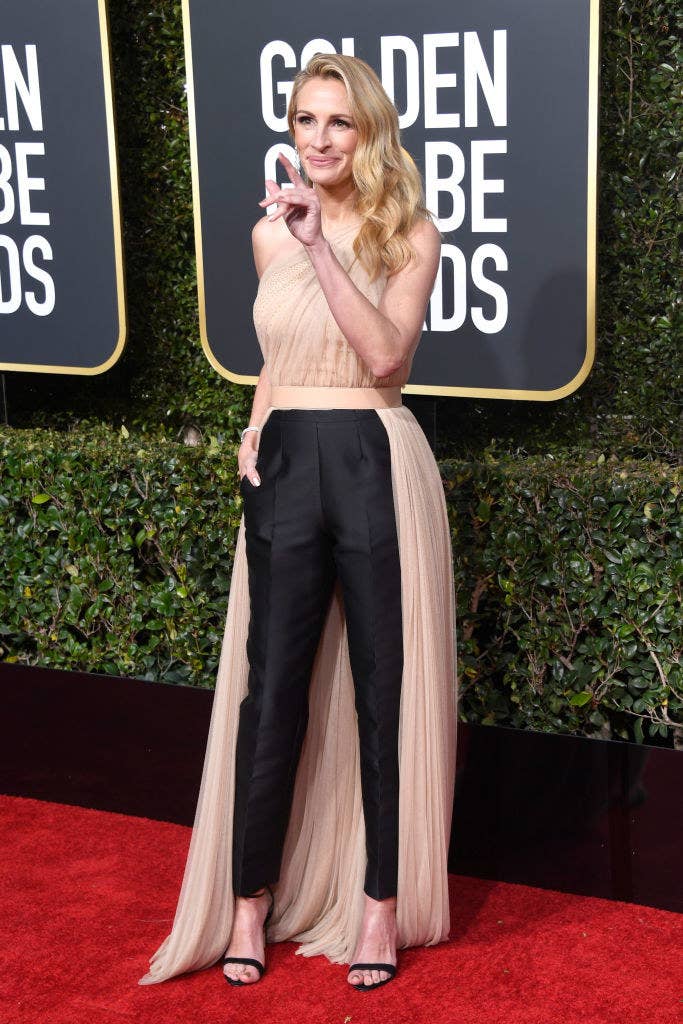 4.
Meanwhile, Lupita Nyong'o's electric blue eyeliner has given us new makeup goals for the entire year: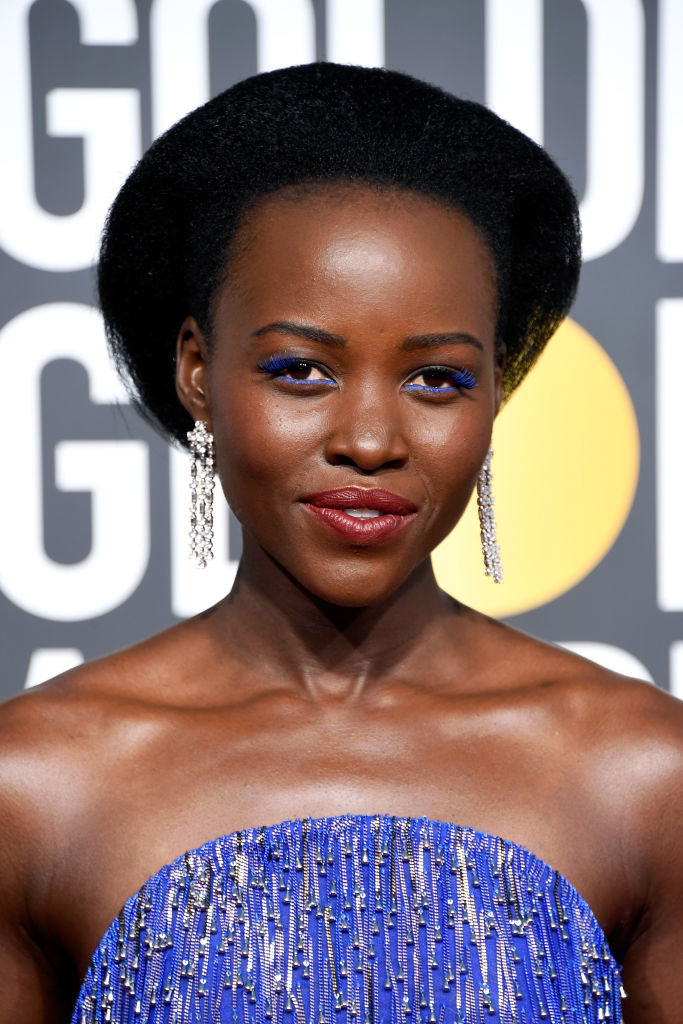 5.
Roma stars Yalitza Aparicio and Marina de Tavira holding hands made us a little teary-eyed about ~sisterhood~ in general: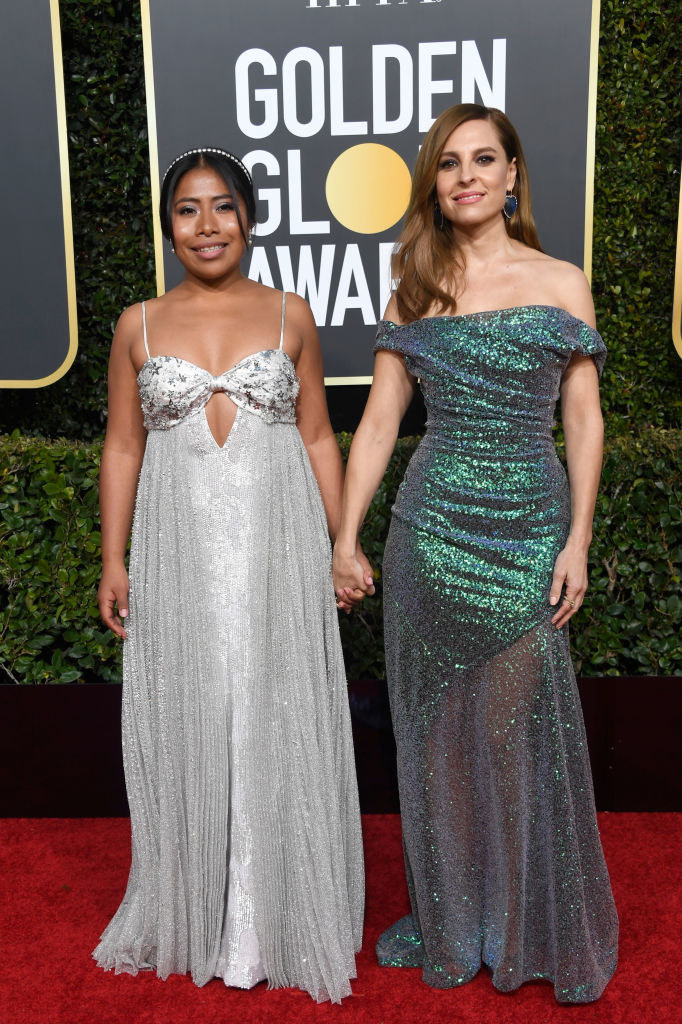 6.
And Octavia Spencer's gorgeous gown proves that a black dress doesn't have to be understated: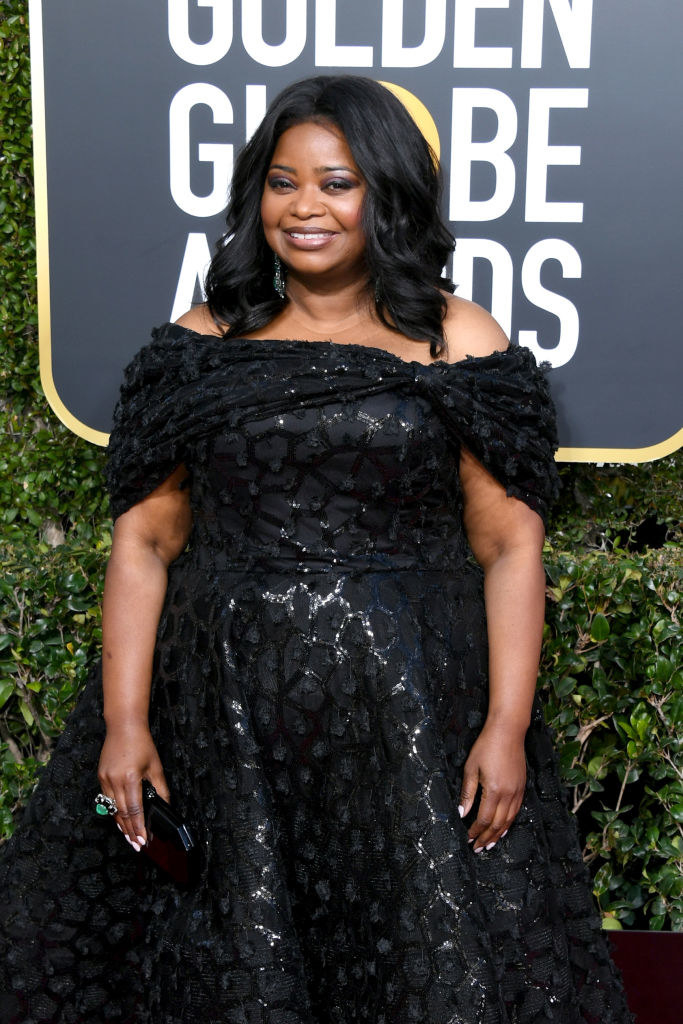 7.
Elsie Fisher, the talented main character in Eighth Grade, showed us that you can be 15, wear a powerful pantsuit and conquer Hollywood, all at the same time: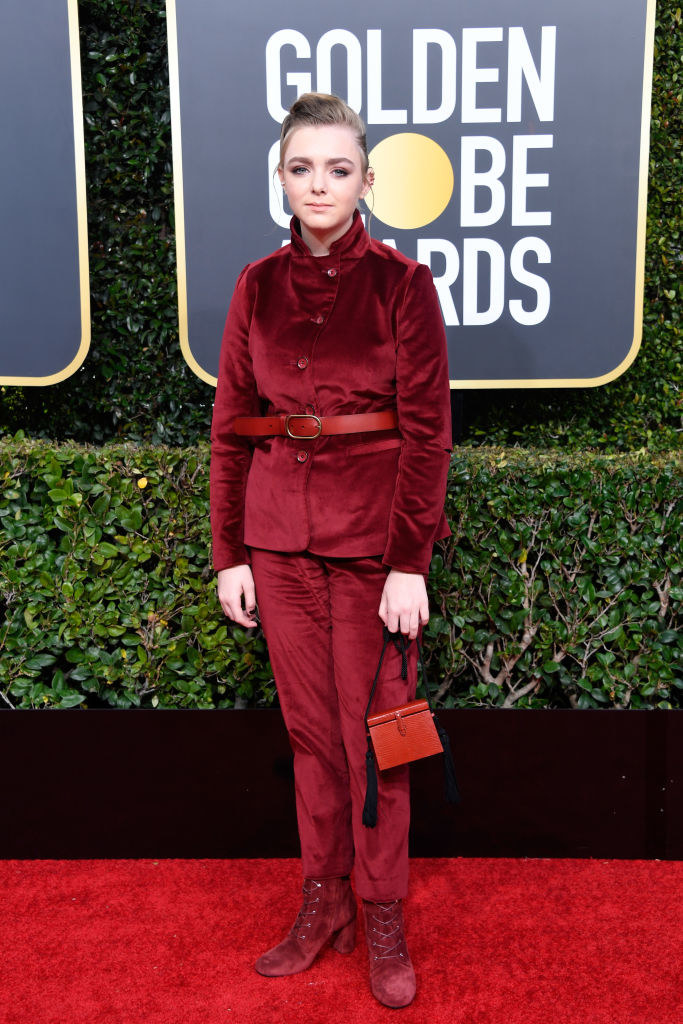 9.
Jamie Lee Curtis showed us that age not only gives you wisdom, but also seriously sophisticated glamour and style: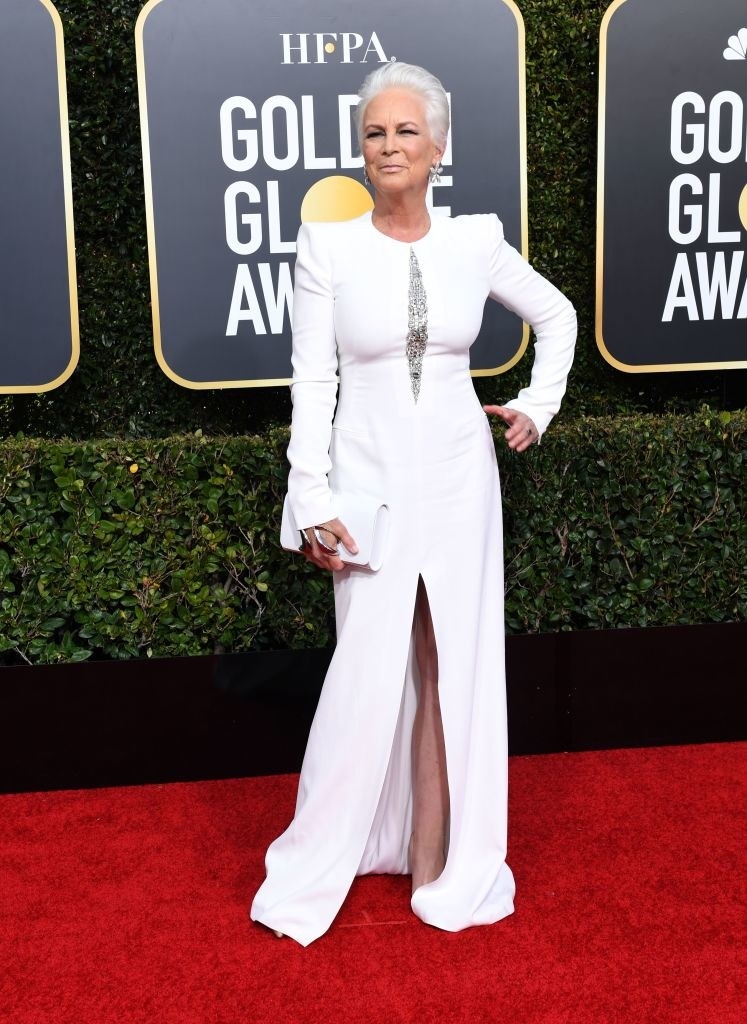 10.
If someone ever tells you that suits and bowties are only for men, just laugh in their face and show them this pic of Judy Greer: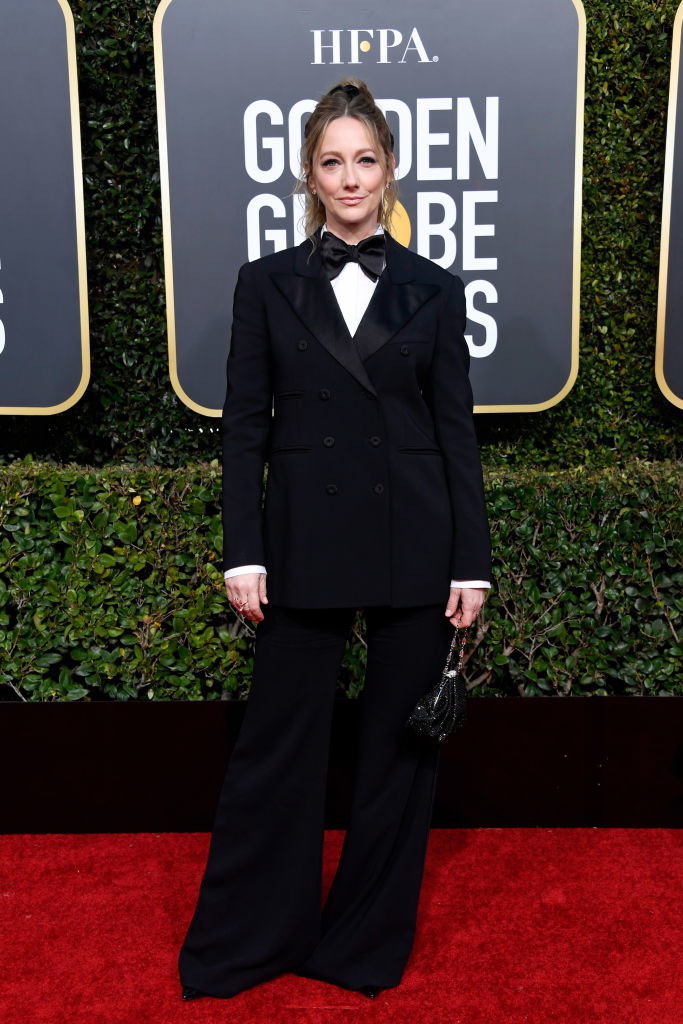 11.
Also, quick reminder that Nicole Kidman is never not on point: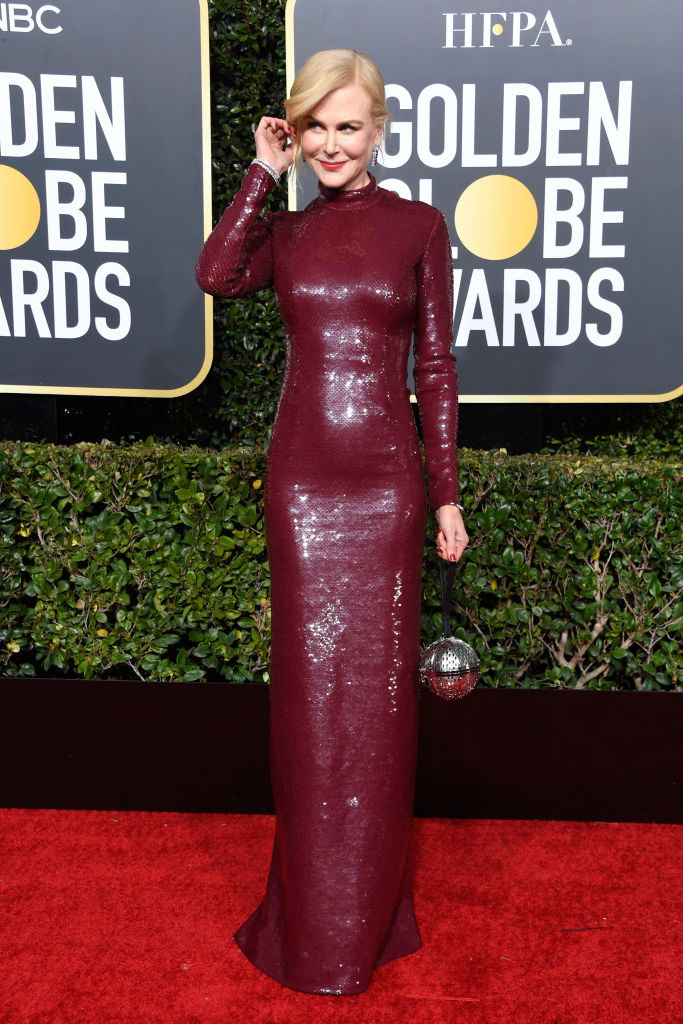 12.
Give Dominique Jackson all the points for rocking the heck out of this empire waist: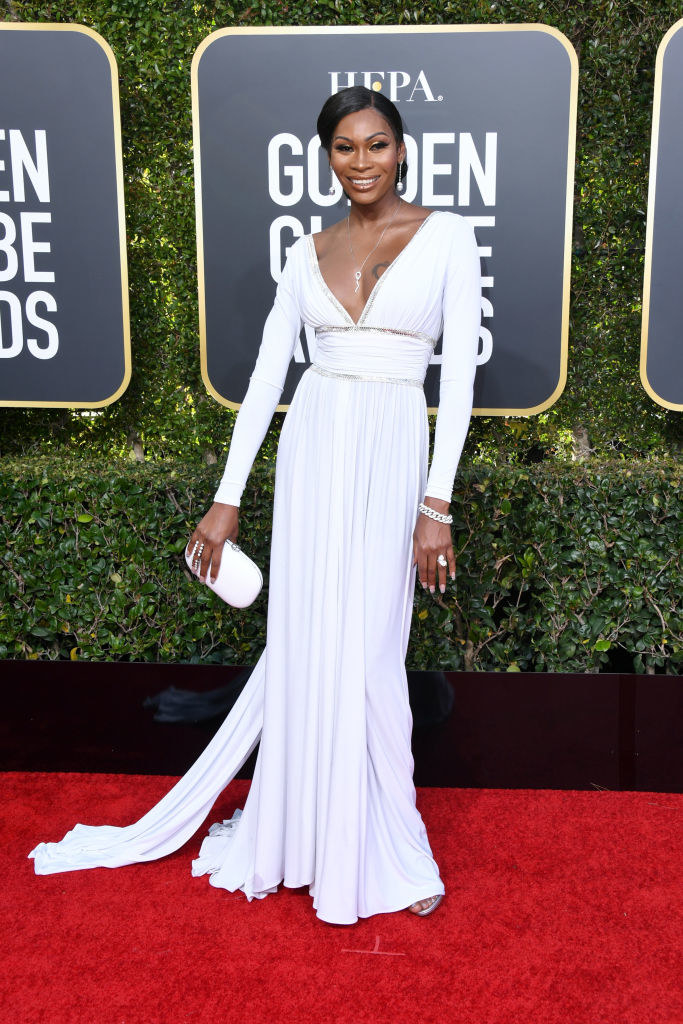 13.
And Lili Reinhart proved that the all-red outfit trend is still very much in: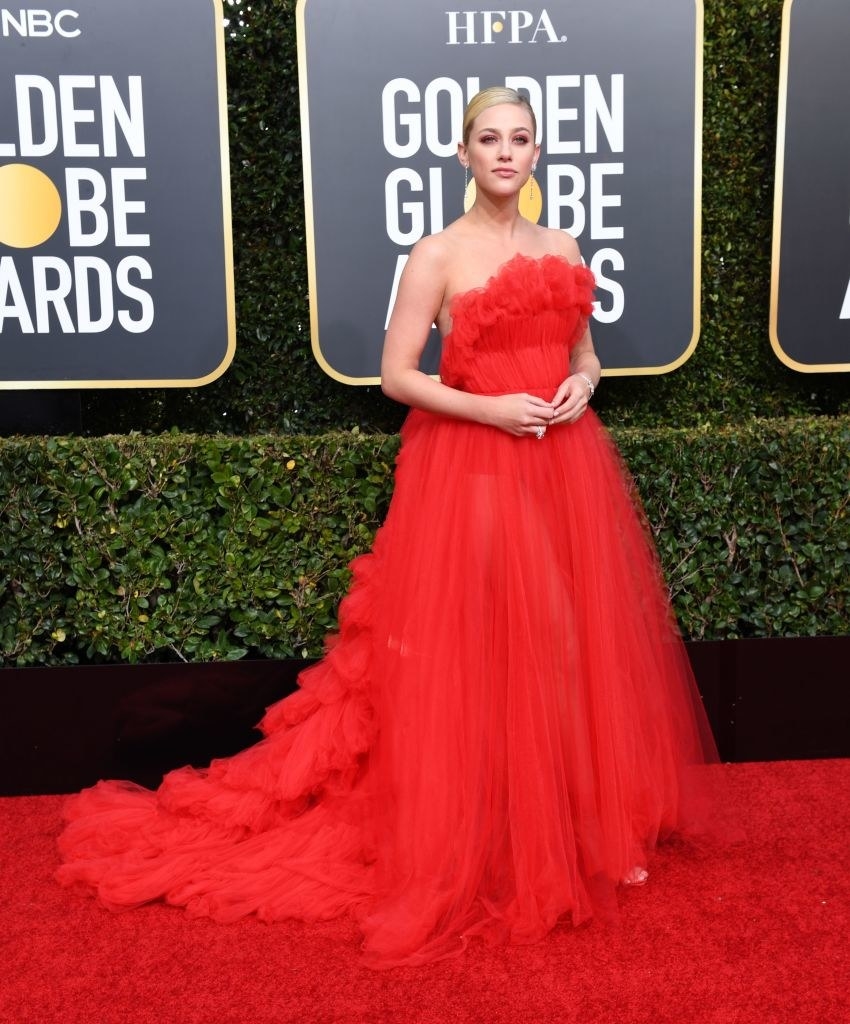 14.
Here we have Rosamund Pike codifying the wearing-your-jacket-off-your-shoulders look forever:
15.
And let comedian Yvette Nicole Brown's glittering smile be your guide to cheesin' oh-so-perfectly for all those candids: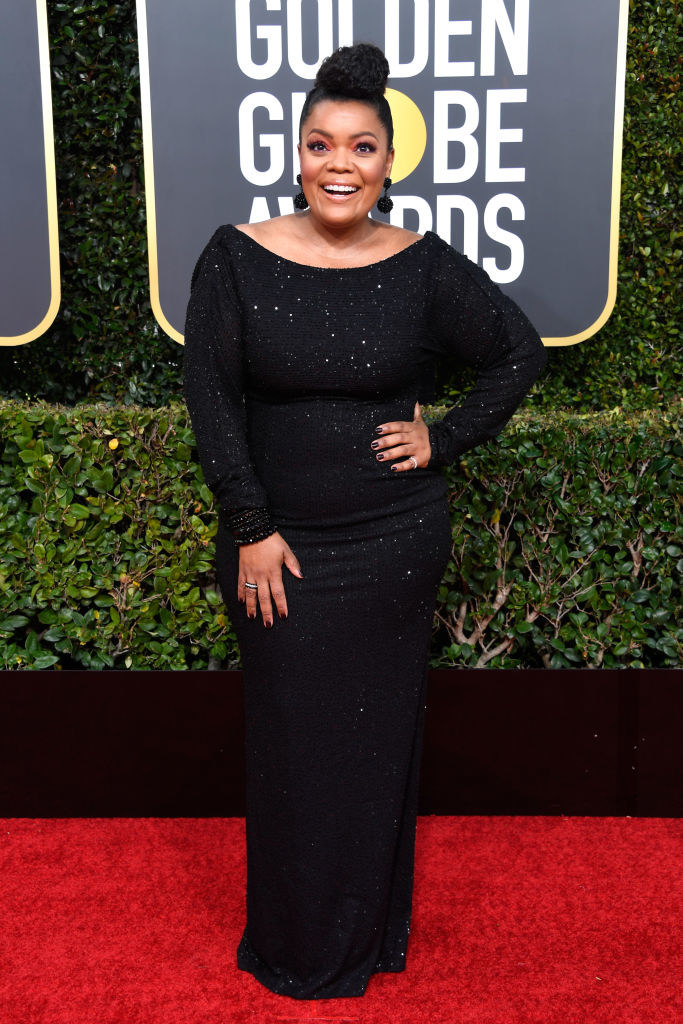 16.
If Julianne Moore says we should all love and embrace our gorgeous, structural shoulders, then it must be the truth: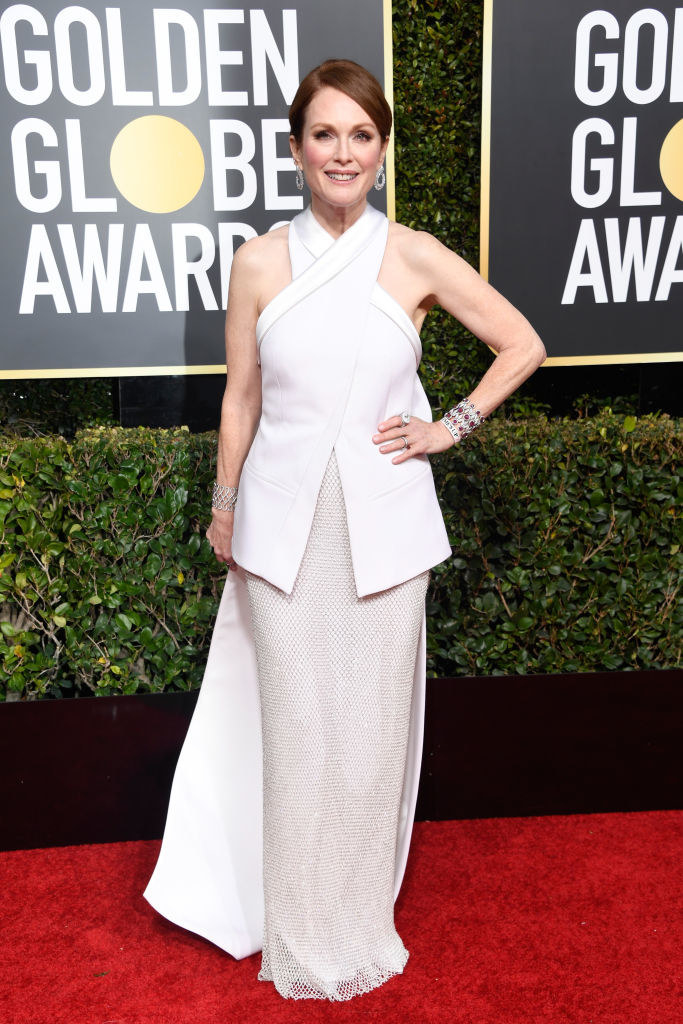 17.
Meanwhile, Rachel Brosnahan here makes a convincing case for wearing Gen Z yellow like, all the time: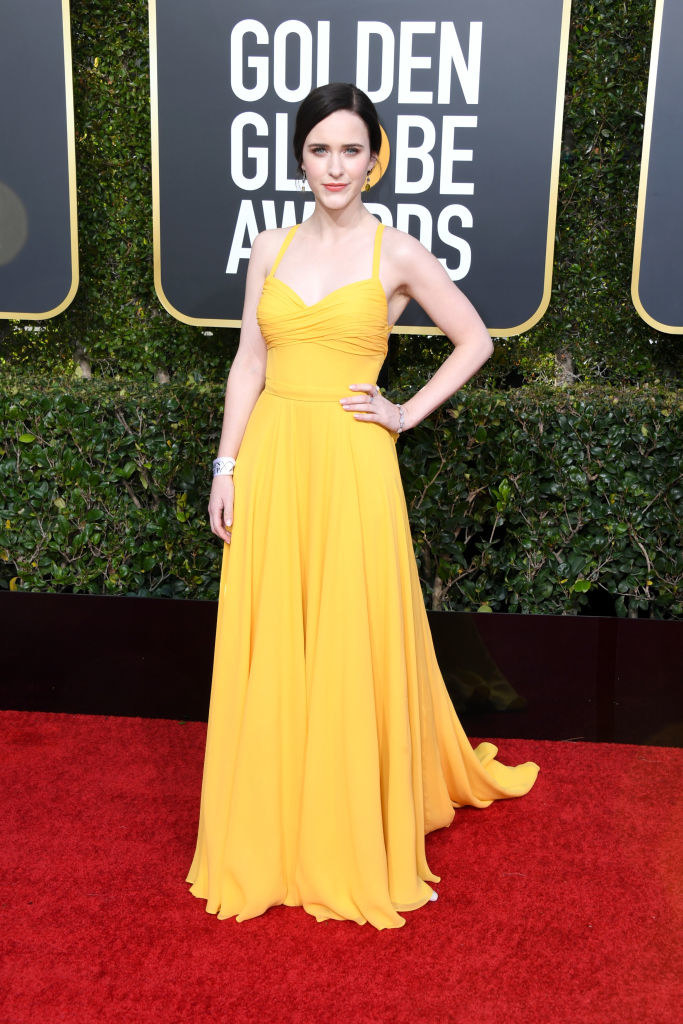 18.
Let us not forget this perfectly princessy vibe we got courtesy of Dakota Fanning: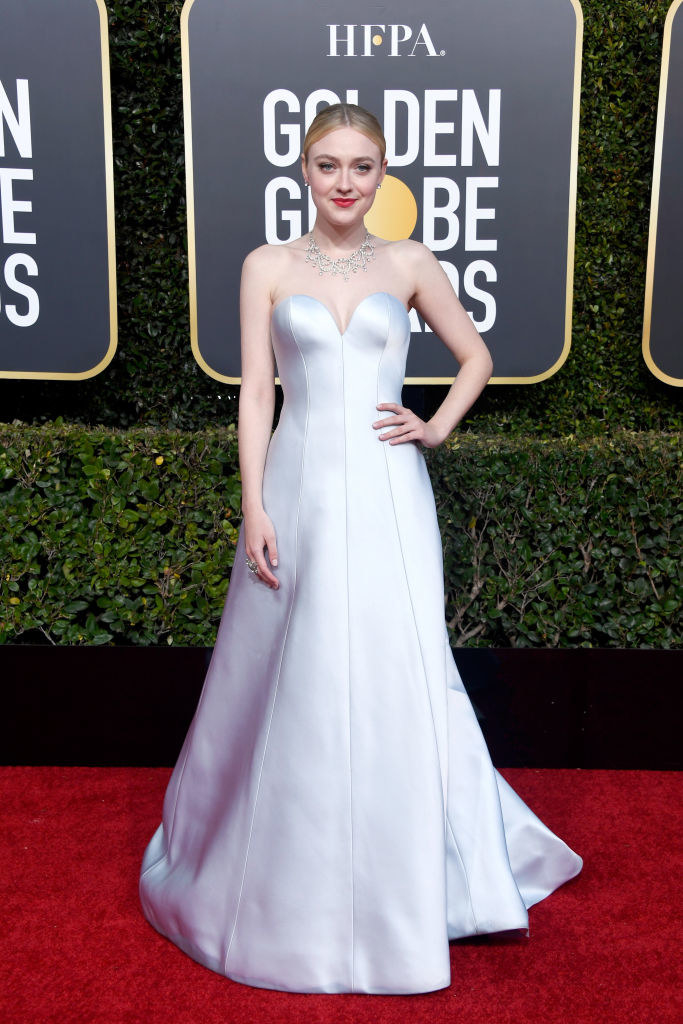 19.
But also THE winter goth look of the season, CC: Jessica Chastain: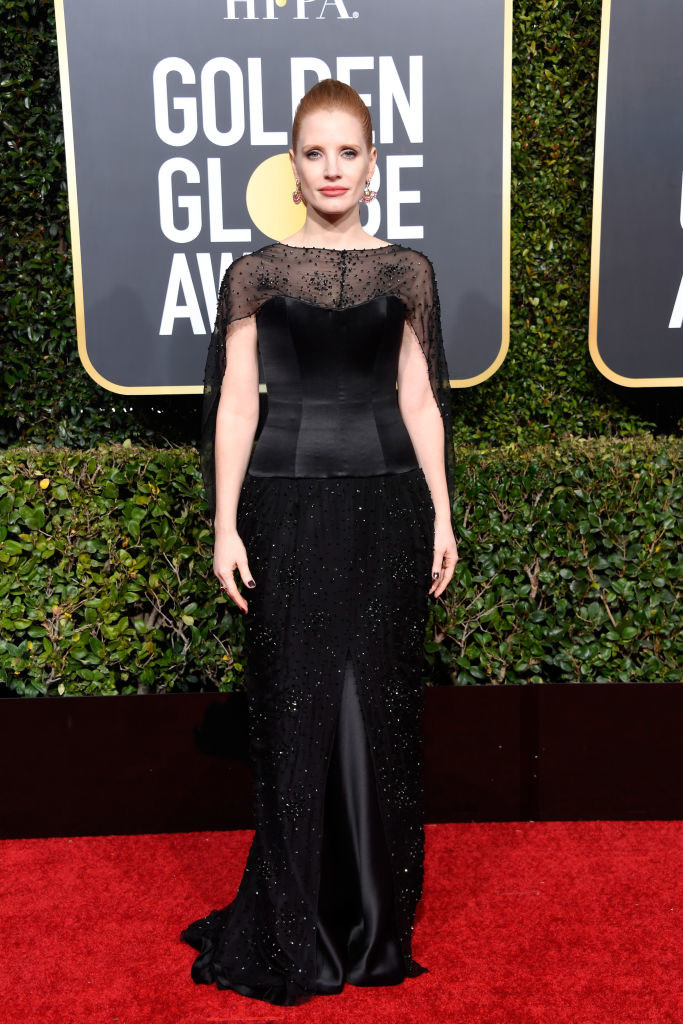 20.
Is there any better way to remind people you're a star than by wearing actual stars??? According to Melissa McCarthy, nope.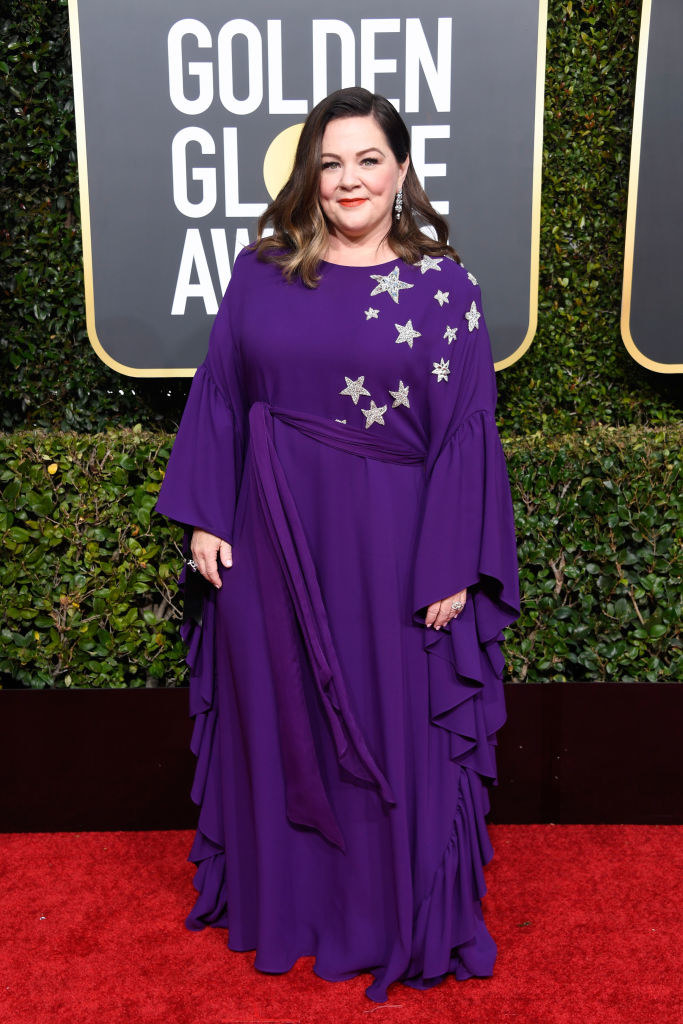 21.
Also, we need more BFFs posing together, like Jodie Comer and Sandra Oh did here, thereby stealing the entire show: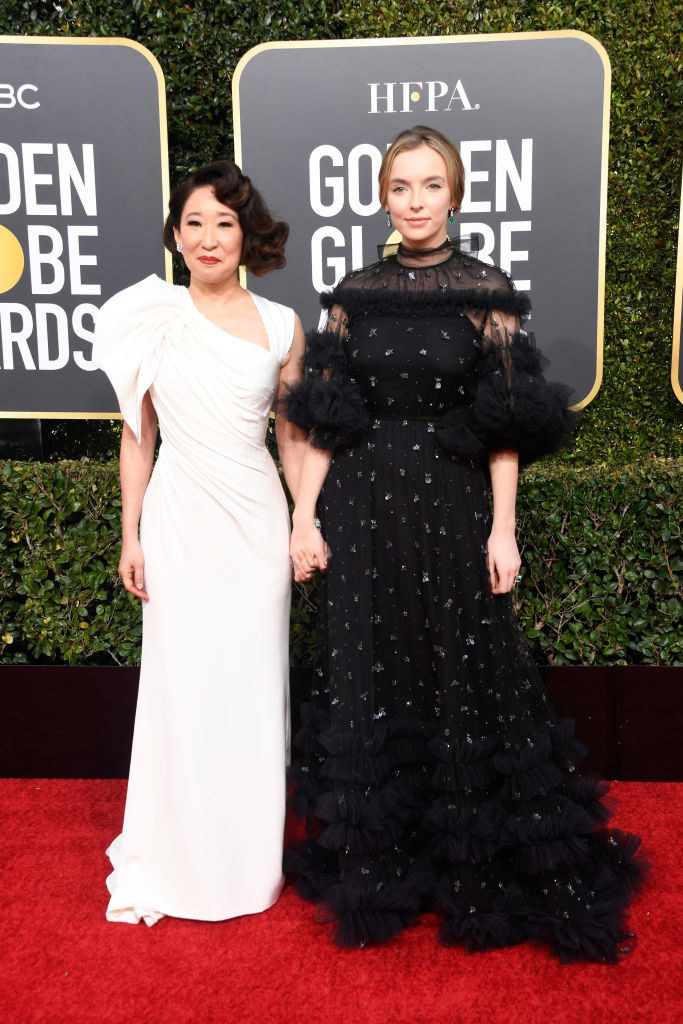 22.
Connie Britton showed us that great hair and a great dress are really all you need in life: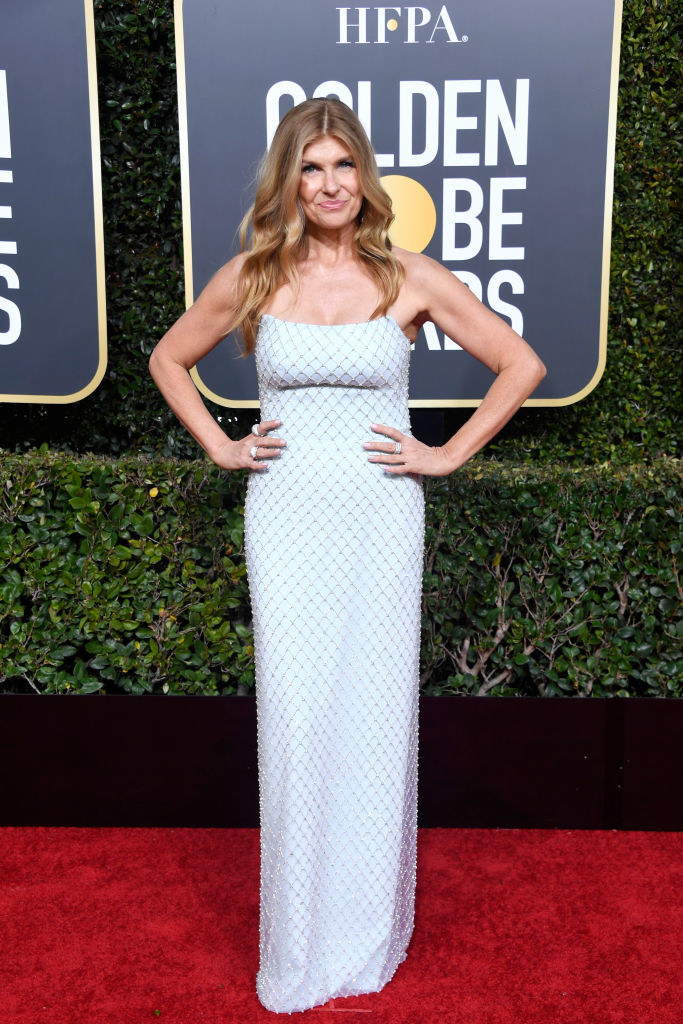 23.
Meanwhile, Janelle Monae showed us that you should always dress to turn heads. 'Cause why be boring?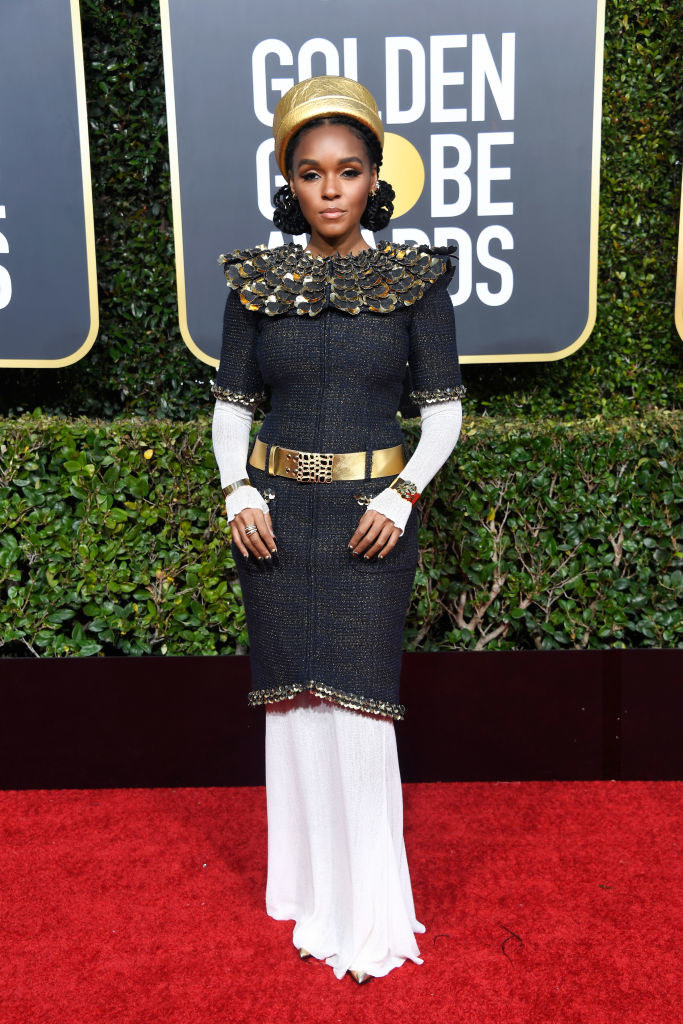 24.
We <3 more on-camera reunions like this one between Amy Adams and Carol Burnett: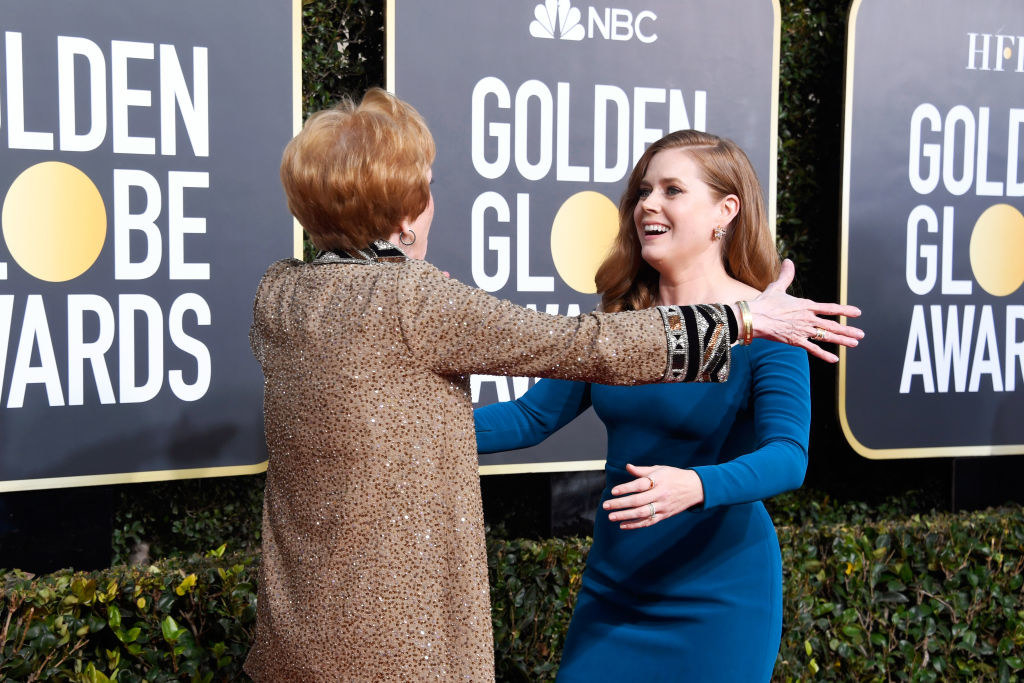 25.
And let us adopt the gospel truth embodied here by Catherine Zeta-Jones, in that a fabulous asymmetrical dress is hard to find but TOTALLY worth it: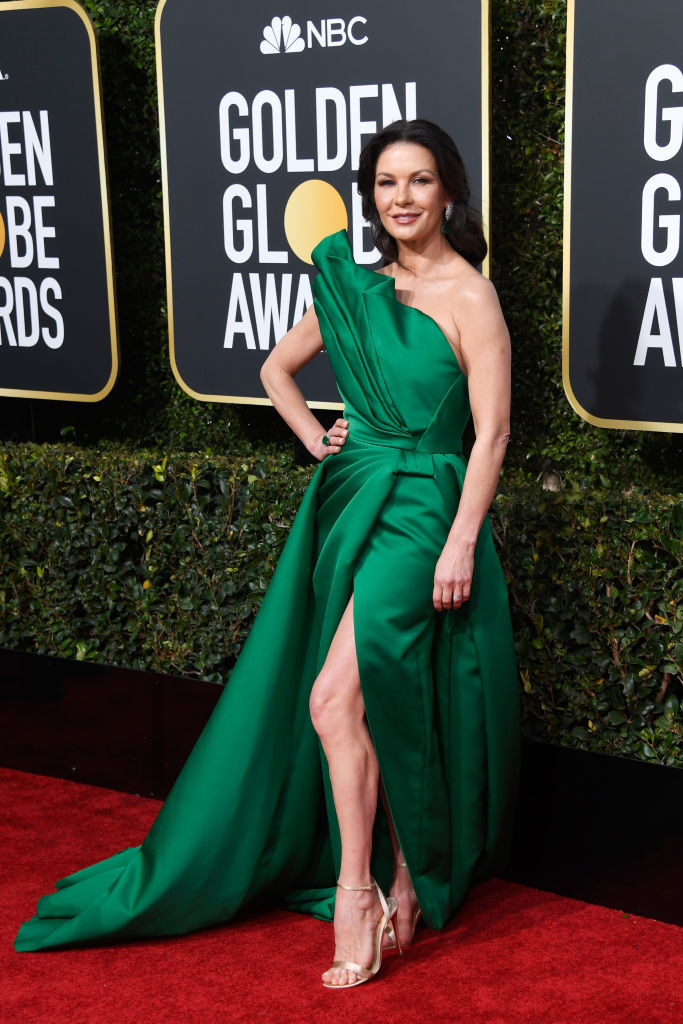 26.
Another quick reminder to find someone who'll wear coordinating suits with you, like Sara Gilbert did with her wife Linda Perry: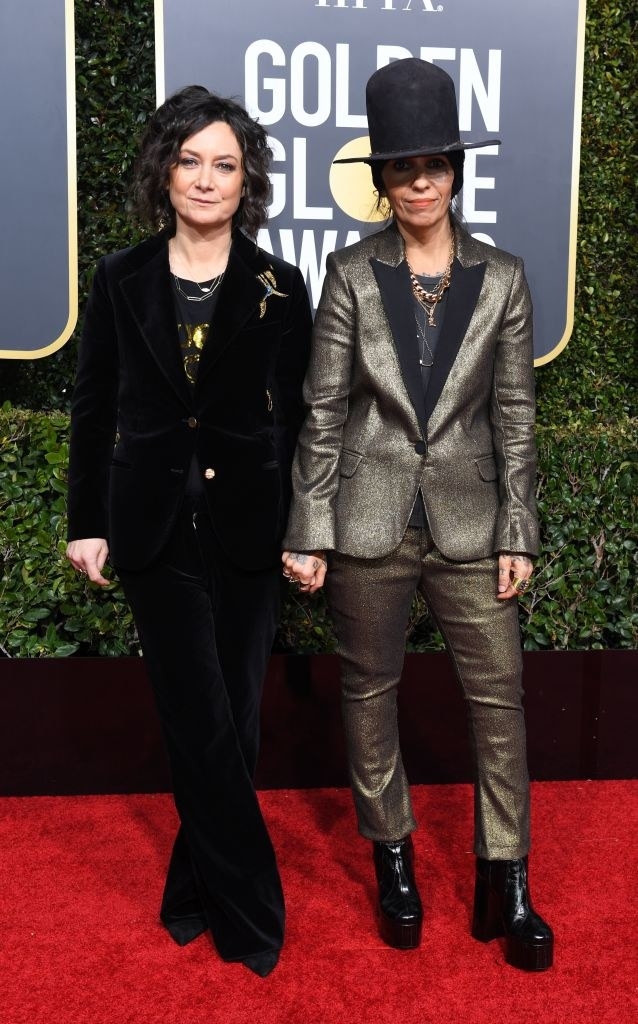 27.
And big shoutout to Kaley Cuoco, who wore the kind of dress everyone appreciates: A DRESS WITH POCKETS.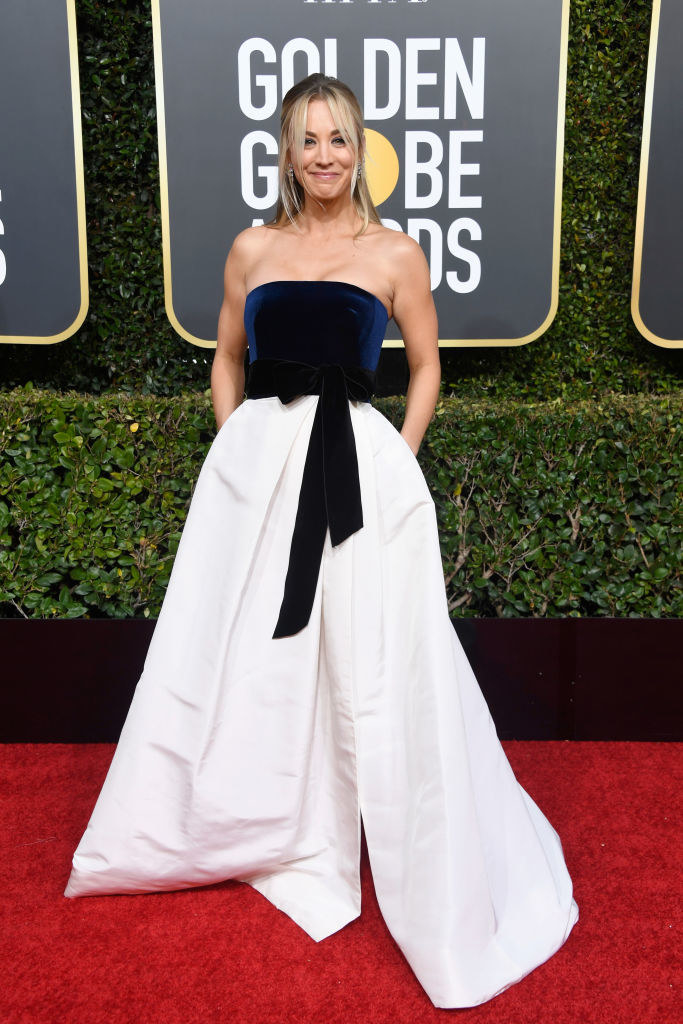 28.
NBD, just Emily Blunt here reminding us that lace cut-outs are forever chic: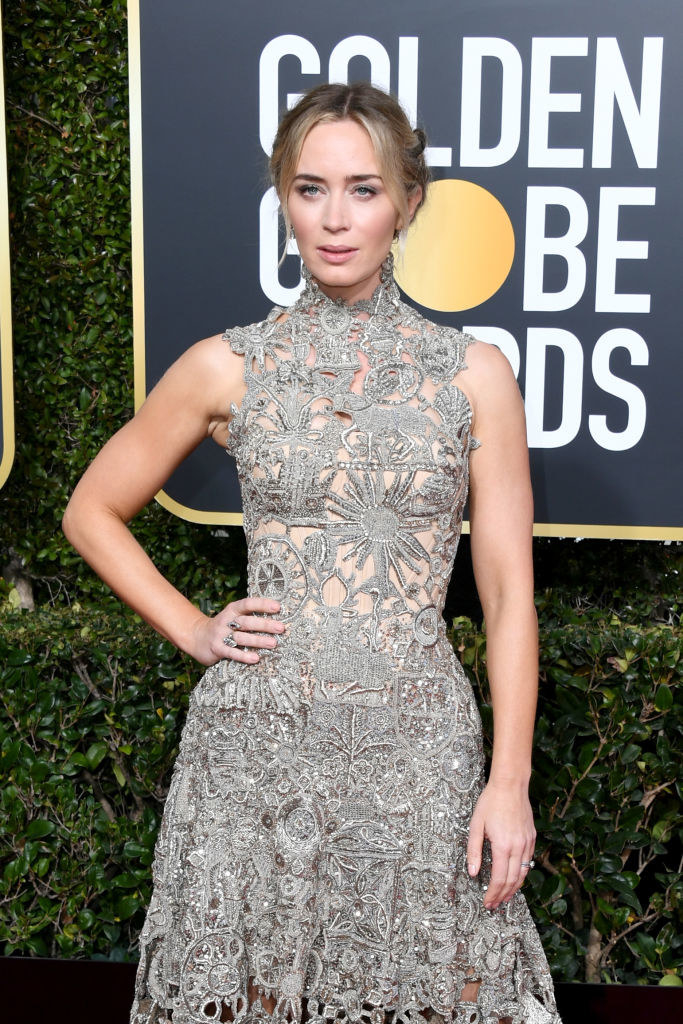 29.
And finally, let Charlize Theron's beauteous visage carry you on into this year, renewed and rejuvenated: