Universal Studios / Amblin Entertainment

Via Universal Pictures

Via Universal Pictures

Universal Studios / Amblin Entertainment

Via LEGO

Via LEGO

Universal Studios / Amblin Entertainment

Via Universal Pictures

Via Universal Pictures

Universal Studios / Amblin Entertainment

Via Pixar

Via Pixar

Via PBS

Via PBS

Via Hanna–Barbera Productions

Via Hanna–Barbera Productions

Via Universal Pictures

Littlefoot - Land Before Time

Via Universal Pictures

Via Nickelodeon Animation Studio

Via Nickelodeon Animation Studio

Via Bandai

Via Bandai

Universal Studios / Amblin Entertainment

Via bomgar.com

Via http://g02.a.alicdn.com

Universal Studios / Amblin Entertainment

Harry Potter and the Escape from Gringotts™

Skull Island: Reign of Kong

Despicable Me Minion Mayhem

Kang & Kodos' Twirl 'n' Hurl

Via NBCUniversal

Via NBCUniversal

Universal Studios / Amblin Entertainment
We Know What Your Fate Would Be If You Experienced "Jurassic Park" IRL
You got:

You'd ride a T-Rex
You're roaming around the park, and suddenly, you're king of the world! Everyone else is a jealous minion on the ground beneath you. No one's as mighty as you and your T-Rex.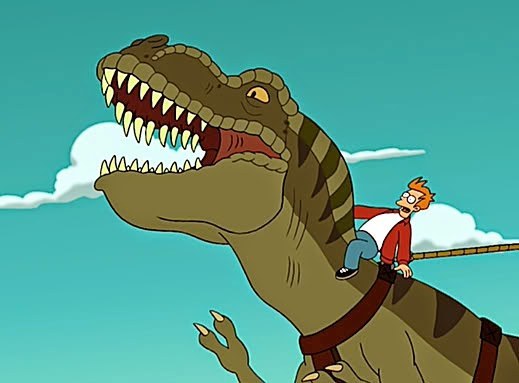 You got:

You'd play fetch with a dino
If riding in a giant hamster ball wasn't the best thing ever, now you get to play fetch with a dinosaur — and you're the ball. Wait, what? OK, this is starting to sound like a terrifying idea. GOOD LUCK!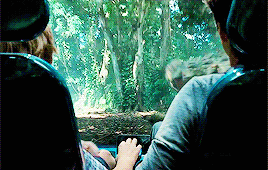 You got:

Fly through the air with a Dinosaur
You were getting bored with all those lame, non-flying dinosaurs. So, today's your lucky day: You're flying through the air with them, like a badass. Who knew Dinosaurs could be so sweet and fun?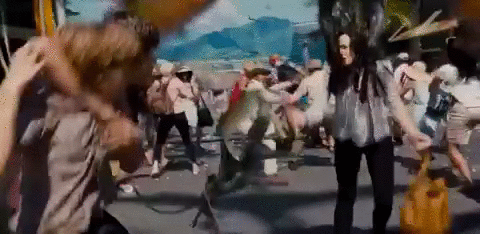 You got:

Swim with a dinosaur
Your friends are always going on about swimming with dolphins. Well now you can brag that you swam with a dinosaur, and we all know which one is cooler. Swimming with dinosaurs is so awesome, you never wanna stop.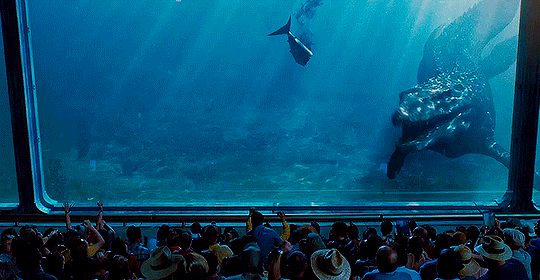 You got:

Eaten by a T-Rex
Those Triceratops Tacos just aren't sitting well. Bathroom, bathroom, where's the bathroom! Ah, just in time. Huh where'd the roof go? Is that a T-Rex? This is a ride, right? THIS ISN'T REAL, RIGHT????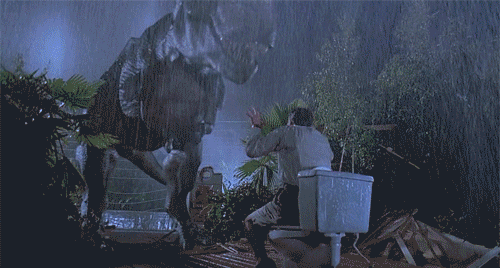 Did you know you can sign up for a BuzzFeed account and create your own Community posts? Get started here!
This post was created by a member of BuzzFeed Community, where anyone can post awesome lists and creations.
Learn more
or
post your buzz!