This Is The Only Region In The World Where Teen Pregnancy Rates Are Rising. Here's Why.
If women in developing nations had access to contraception, unplanned pregnancies would fall by 75%.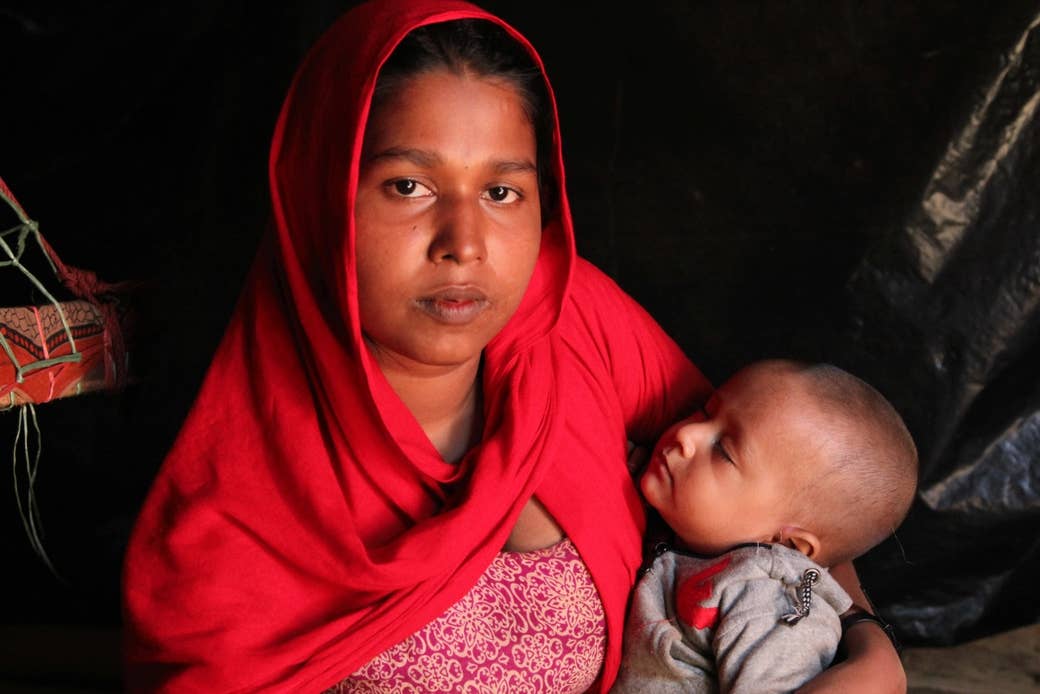 Pregnancy-related complications are the leading cause of death for adolescent girls aged 15 to 19 globally, but while teen pregnancy rates are falling in sub-Saharan Africa, Latin America, the Middle East and North Africa, there's one region where rates are on the rise — the Asia-Pacific.

The teenage birth rate for girls aged 15 to 19 in low and middle income countries in the East Asia-Pacific has risen over the last 10 years, from 18 to 23 births in every 1000 girls, according to a new report from Plan International Australia titled Half a Billion Reasons.
Dr. Vanessa Torres-Ticzon specialises in adolescent medicine and focuses on teenage pregnancy in the Philippines, where one in 10 teenagers aged 15 to 19 are pregnant or mothers.

"They experience social stigma and stress, are at risk of experiencing abuse and violence, and are very much at risk of having a rapid repeat of pregnancy due to lack of proper education and access to family planning methods," the Manila doctor told BuzzFeed News.
"Teenage mothers are less likely to receive prenatal care due to fear of their parents ... hence they usually consult late in the pregnancy. Some of the women undergo unsafe abortions because abortion is illegal in the Philippines."
Every year, some 3.9 million girls aged 15 to 19 around the world undergo unsafe abortions, often driven underground by laws and policies that criminalise abortion or
restrict access to unmarried women.

In the Philippines, where the age of consent is 12, young women were afraid to use contraception for fear of becoming the subject of "gossip", Torres-Ticzon said.
"Some of the parents have a very conservative view of contraceptives and might think that using such preventive measure is a sin, or some are afraid of the possible side effects."
Not only is pregnancy risky for teenage mothers (who face higher risks of eclampsia and puerperal endometritis than older women) but babies born to adolescent mothers are at a much higher risk of dying than those born to women aged 20 to 24.
The World Bank has shown that for every year an adolescent girl remains in school after age 11, her risk of unplanned pregnancy declines by 6% throughout secondary school.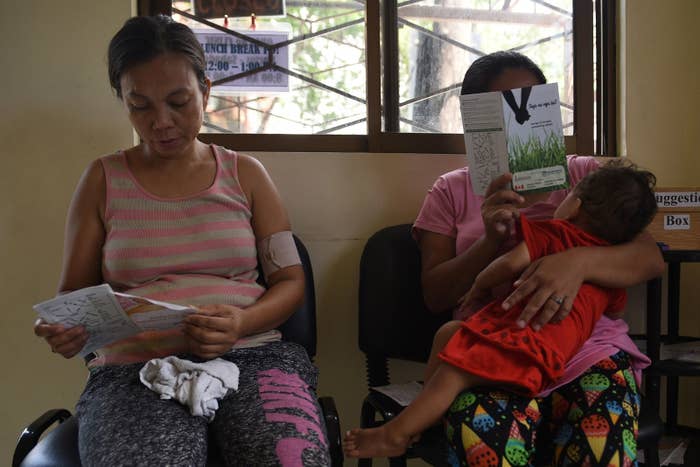 Philippine Center for Population and Development executive director Dr. Jonathan Flavier said there were barriers for teenagers wanting to access reproductive healthcare.

"There are qualifications [to the Responsible Parenthood and Reproductive Health Law] that deter access, like requiring parental consent before contraceptive services are provided to young people below 18-years-old," Flavier told BuzzFeed News.
"Pregnancies among teens tend to affect or even terminate schooling and diminish opportunities for livelihood and earning potential.
"The Young Adult Fertility & Sexuality Survey [from the University of the Philippines Population Institute] shows increasing sexual activity before age 18 is up from 13% in 1994 ... to 24% in 2013, so we may expect pregnancy rates to also go higher."
If all the unmet contraceptive needs of women and girls were met in developing countries, unplanned pregnancies and births would fall by 75%, the US-based Guttmacher Institute, a research and advocacy group for reproductive health, found last year.
Representatives from Plan International Australia met with parliamentarians in Canberra last week, including foreign minister Julie Bishop, to call for specific aid and development policies to improve the lives of the world's 500 million adolescent girls.

Since then the Australian government has flagged potential aid cuts at the upcoming federal budget.
"Cutting the aid budget yet again, while paying out billions in corporate tax cuts, would be a devastating blow to teenage girls around the world," Plan International Australia director Susanne Legena told BuzzFeed News.
"The aid budget is already at its lowest level ever. The government can't keep treating aid as an ATM, withdrawing funds earmarked for the world's poorest children every time it needs to cover a shortfall somewhere else."
The Department of Foreign Affairs and Trade (DFAT), which is responsible for Australia's foreign aid, has a "Health for Development Strategy 2015-2020" which prioritises investments in essential maternal, newborn and child health, as well as family planning.
"The Australian Government remains committed to strengthening access to sexual and reproductive health services at all life stages, with a particular focus on girls and women in the Asia-Pacific region," a DFAT spokesperson told BuzzFeed News.
In July 2017, Bishop announced a $30 million partnership with the United Nations Population Fund to strengthen sexual and reproductive health outcomes in the Pacific, but prior to 2017, Australia's aid funding for family planning had halved over three years, from $46 million in 2013/14 to $23 million in 2015/16.
Marie Stopes International is a non-profit social enterprise providing sexual and reproductive healthcare to over 100 million people worldwide. Its senior manager of external relations in Australia, Batya Atlas, said it wasn't just Australian aid policy impacting on reproductive healthcare for teenagers in the Asia-Pacific.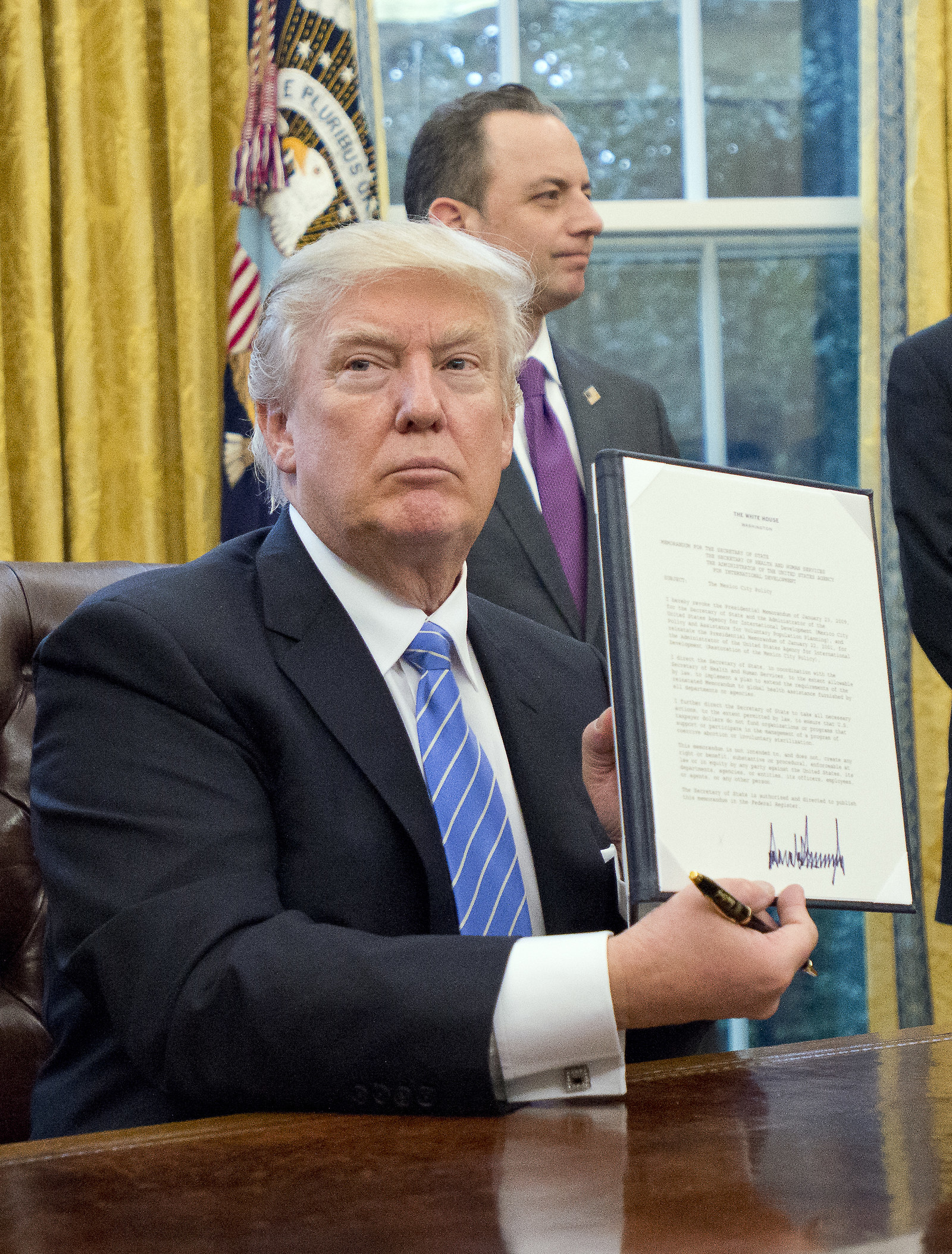 First imposed by former US president Ronald Reagan in 1984, the Global Gag Rule, also known as the Mexico City Policy, withholds US aid funding from any non-US organisation that offers abortion services, or information about, or referrals to, abortion services, even if it is a not-for-profit.

The policy was re-enacted by US president Trump in January last year, leaving Marie Stopes International with what it claims is a funding gap of nearly A$100 million, as the US provided 17% of it's donor grant income.
"This has contracted our ability to deliver services," Atlas told BuzzFeed News, adding that the policy had most deeply impacted on programs in Cambodia, where teen birth rates increased from 46 births in every 1,000 in 2007 to 52 births per 1,000 in 2015.
For every 10 women hospitalised globally as the result of unsafe abortion, seven are under the age of 20, she said.
"Young women in the Asia-Pacific are not just one group, and rural young people in Papua New Guinea are going to have different needs to urban adolescents in Cambodia."
The Plan International Australia report also highlights the need for more female participation in politics in these countries to improve reproductive healthcare policies in the region.
Women make up just 18% of representatives in both houses of parliament in the Pacific and they are only 19% of parliamentary representatives in Asia.

In Papua New Guinea, parental consent to access family planning services is required for girls under 18, and 40% of the country's health services are run by the Catholic Church.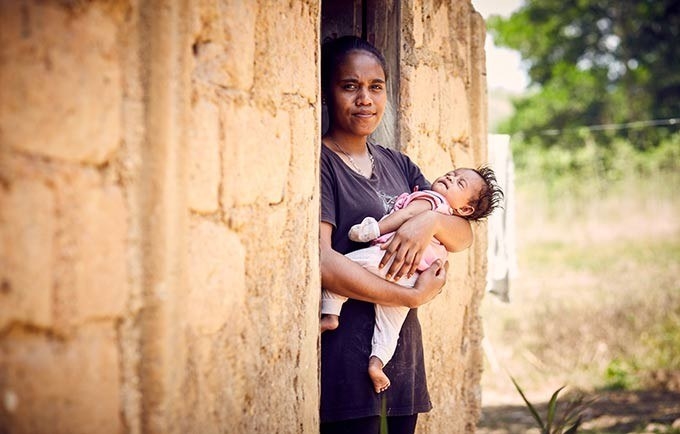 In Timor-Leste in early 2017 a draft family planning policy proposed to limit family planning services to "married women" only. One in four teenage girls in Timor-Leste fall pregnant by the time they are 20, and one in five are married by the time they turn 18, the report noted.
"As well, even though the comprehensive sexuality education curriculum is there, often the teacher is not confident to deliver the information, and it is not something they feel comfortable to talk about," Plan International's women and girls empowerment program manager for Timor-Leste, Lala Soares, wrote in the report.
"They feel they cannot introduce these ideas to children, it is only for those who are married. They tell me, when they get to this topic, they rip the pages of the textbook out."