Abortion drugs cost an Australian patient $38.80, however a woman in regional Queensland can pay upwards of $700.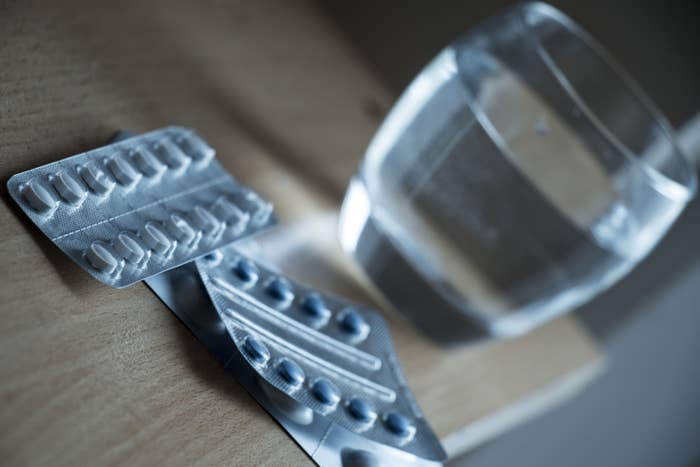 And women in Victoria and South Australia can access free surgical abortions provided by a hospital, while women elsewhere can pay up to thousands of dollars for the same procedure.
Get your calculators out because it is time to do the maths and figure out why.
Medical Abortions

First things first. Let's begin with medical abortions, which involve taking drugs within the first nine weeks of a pregnancy, after which a surgical termination may be recommended.
Surgical abortions can involve fees for an anaesthetist and surgeon, however with medical abortion the two medications required – Mifepristone (RU486) and Misoprostol – can be taken at home in some states.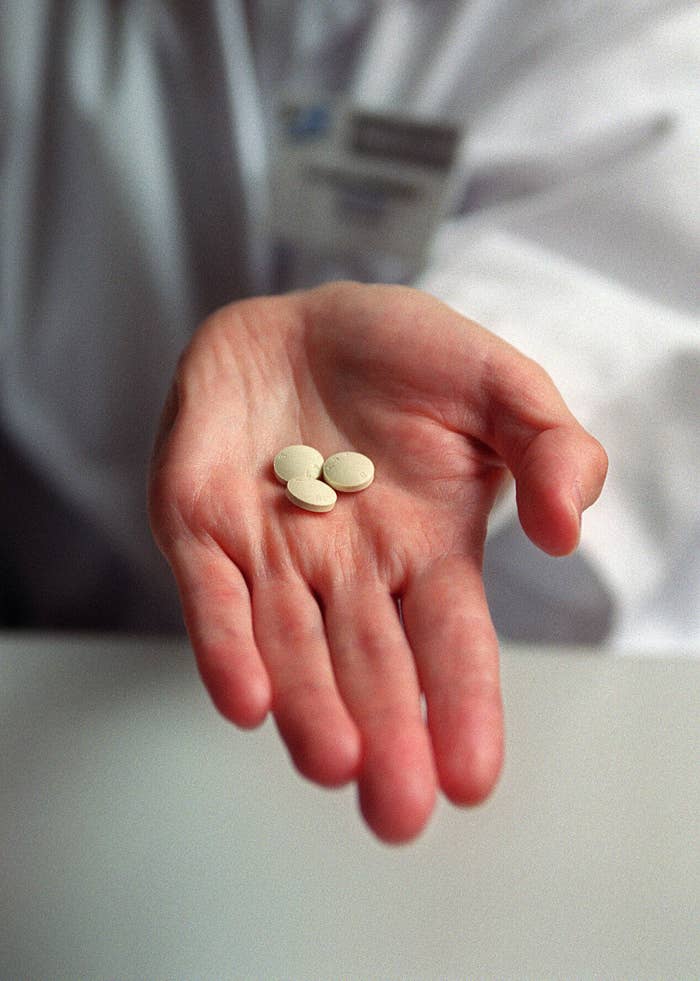 Mifepristone is an antiprogesterone. Progesterone is necessary to maintain pregnancy in the early stages, so the pill essentially causes the pregnancy to fail.

Misoprostol is taken 36-48 hours later and causes the uterus to squeeze down and expel its contents.
A national ban on Mifepristone was lifted in 2006 but no pharmaceutical company successfully applied to import and distribute it in Australia until 2012.
Misoprostol was already available for other conditions.

Mifepristone was listed on the Pharmaceutical Benefits Scheme (PBS) in 2013.
After the PBS discount is factored in an Australian patient pays $38.80 for the two pills as a composite pack called MS-2 Step, however, the total price to have a medical abortion varies hugely in different states and territories.

Telehealth service the Tabbot Foundation provides medical abortions via post to most Australian states for around $250.

Australia's largest abortion provider Marie Stopes International charges more than $700 for the procedure at regional clinics in Rockhampton and Townsville in Queensland's north.
Marie Stopes International told BuzzFeed News it invested $6 million to register and sponsor the drugs in Australia through its pharmaceutical arm MS Health, and pay for a 24 hour after care phone service manned by a nurse; doctor training; and certification for doctors and pharmacists.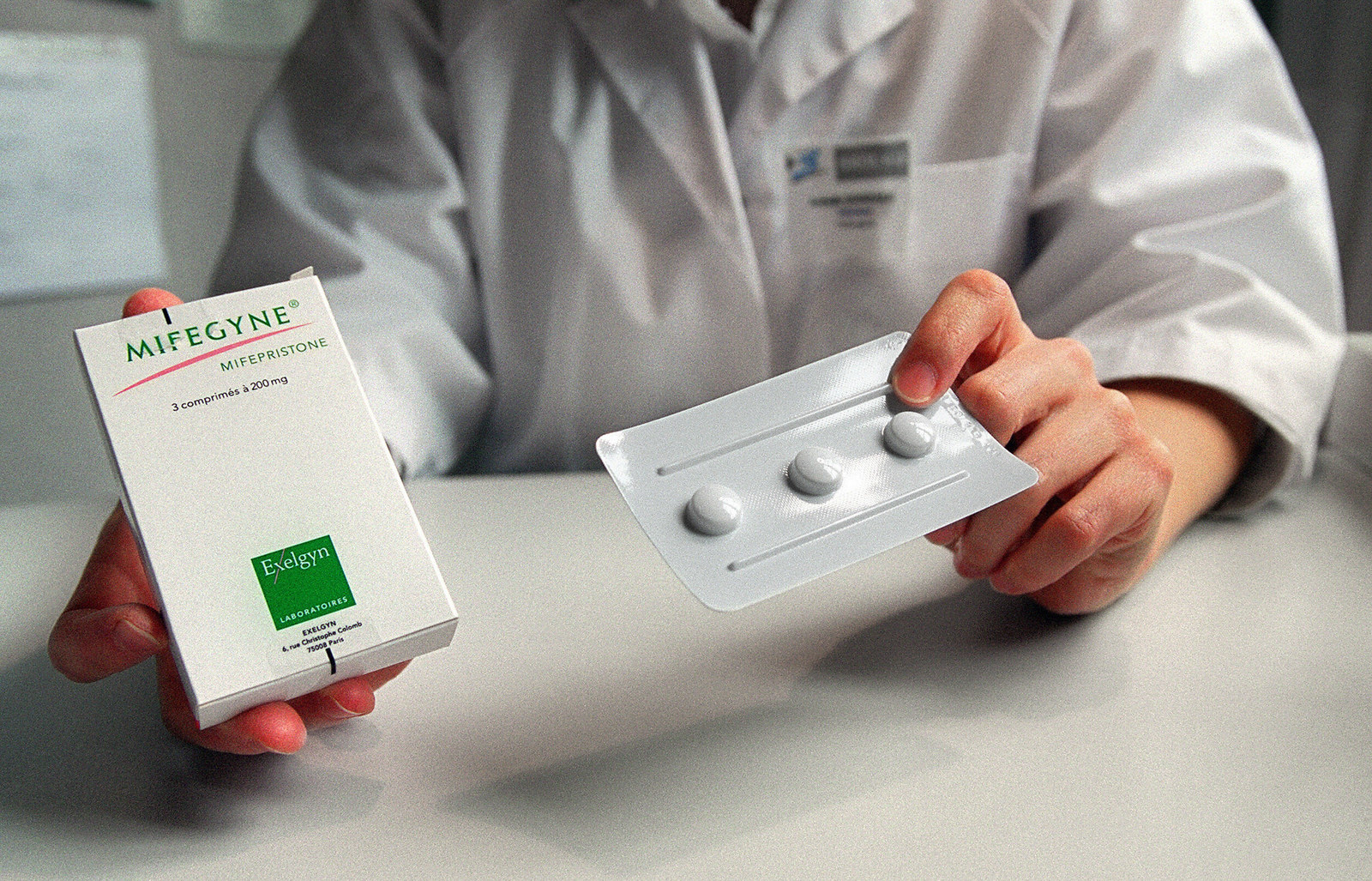 The Tabbot Foundation's medical director Paul Hyland claims Marie Stopes International has a "monopoly" in some areas on Australia's pregnancy termination services and, as it handles both the pharmaceutical and clinical side of the procedure, can set high prices without losing any business.
"They keep the prices high where they are the only option, like in Rockhampton and Townsville, but where they do have competition in Canberra and Queanbeyan the prices go down," Hyland told BuzzFeed News. "Why does it cost $715 to give out a pill?"
When asked how much MS Health paid for the drug, Marie Stopes responded: "This information is commercial-in-confidence, as is standard practice with any drug sponsor."
MS Health sells to wholesalers which then distribute to pharmacies, clinics and hospitals.
The company said the fees had to contribute towards salaries; a "wrap around" support service for the patient including counselling; pre-care nursing; 24 hour after care for every procedure; and regulatory costs including national accreditation with the Australian Council of Healthcare Standards (ACHS).
Marie Stopes said it had also introduced a $290 (plus the price of medication) telehealth medical abortion option.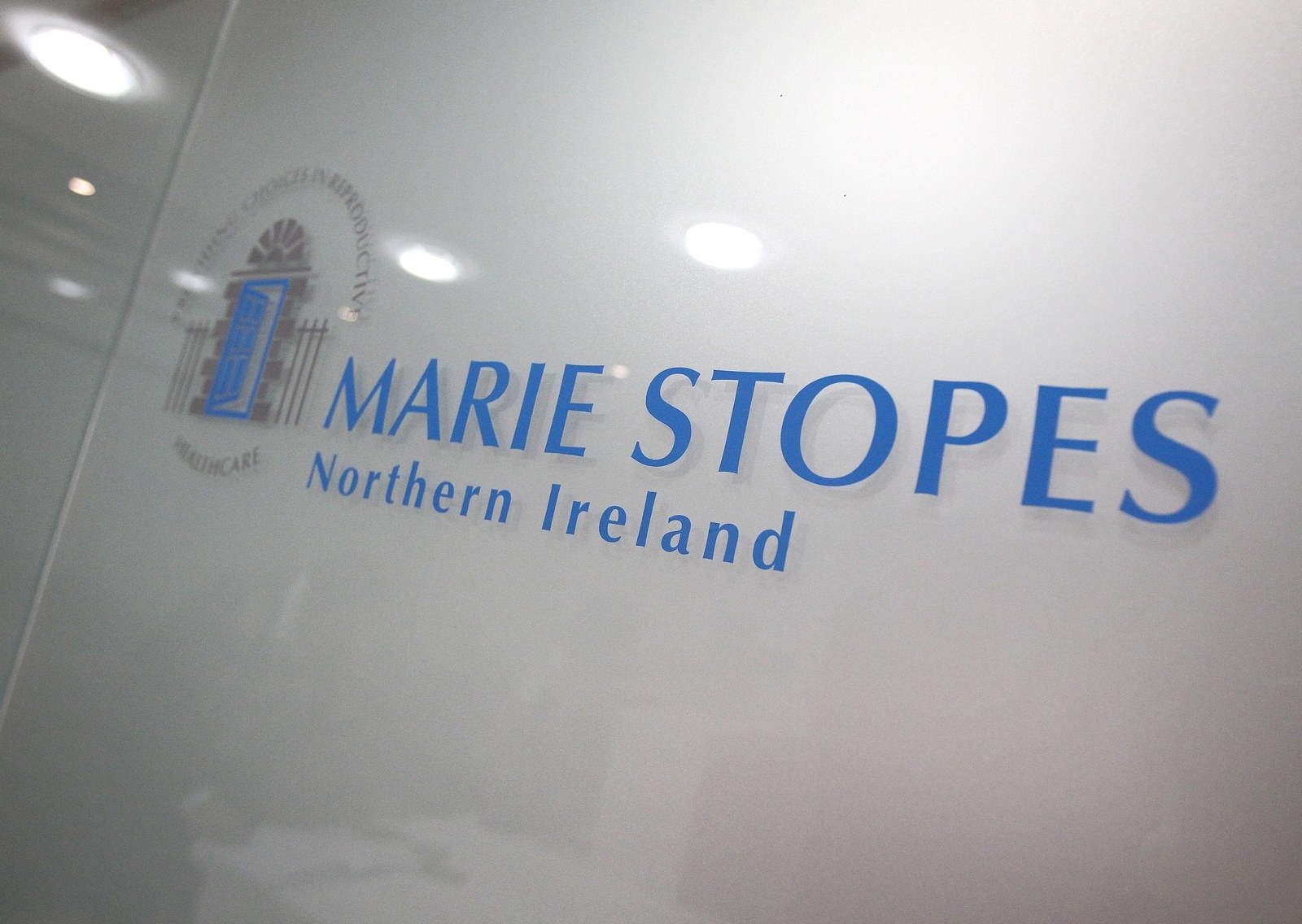 Marie Stopes International Australia chief operating officer Jamal Hakim told BuzzFeed News: "We can't compromise on quality, especially in the area we work in, because if anything goes wrong... it becomes front page news."
He said he understood why there was a "perception" that Marie Stopes and MS Health had a monopoly over the market.
"But at the end of the day we are a not for profit and we are mission driven, but we're not about losses either," he said. "With no margin, there is no mission and we need to be sustainable."
Hakim said any "profits in Australia go towards a donation or dividend to our parent entity which supports women globally".
Last year Marie Stopes provided $1.3 million from the Australian operation to support projects in the Philippines and Vietnam. Globally, in 2016 Marie Stopes provided 25 million users with contraception and averted 4.8 million unsafe abortions.
Surgical Abortions
In a study published in January the Australian and New Zealand Journal of Public Health found the average cost across Australia after a Medicare rebate for a medical abortion was $560, and $470 for a surgical abortion before nine weeks gestation.

Surgical procedures at 13 to 19 weeks were on average about $1,500, and late term abortions after 19 weeks were on average around $7,700. In all states, an abortion at the latter stage will usually take place in a hospital due to a foetal anomaly or complication in a wanted pregnancy.
Data collated by the Tabbot Foundation in January and February this year found prices at Marie Stopes were highest in Perth, Townsville and Rockhampton.
Most medical and surgical abortions in SA are performed via public hospitals, usually at no cost through subsidised clinic the Pregnancy Advisory Centre (PAC).

A Marie Stopes clinic in Canberra offers both surgical and medical abortions for $500.
Women in the ACT have been travelling to nearby Queanbeyan in NSW to access cheaper medical abortion drugs (RU486) through the Tabbot Foundation, as ACT laws penalise people who carry out abortions outside government-approved clinics.

In NSW, where a bill to decriminalise the procedure has been introduced, both medical and surgical procedures (within the first 12 weeks) cost around $500 at a Marie Stopes clinic.
Abortions performed in Victoria within the first 12 weeks of pregnancy cost between $160 and $450 depending on the anaesthesia and the type of hospital or clinic. The Medicare rebate ranges from $116.50 and $165.50.
There is only one abortion clinic left in Tasmania, Hobart's Specialist Gynecology centre, where a surgical termination costs $500. The clinic refers patients to the Tabbot Foundation for a medical termination of pregnancy.
In the Northern Territory, where a law passed last month legalising medical abortions outside hospitals, abortion can happen at Alice Springs Hospital (with a doctor's referral) or Darwin Private Hospital at little or no cost, but women pay for ultrasounds (up to $200). The hospitals are 1500km apart so there are associated costs as women have had to join waiting lists and travel to seek a surgical abortion.
If a woman is past 12 weeks gestation, the Royal Darwin Hospital will organise for her to travel interstate and have covered accommodation costs before.
Medical abortions through a GP in Queensland cost between $350 and $580 upfront before Medicare rebates, with costs as high as $790 for clinics in Rockhampton or Townsville and as low as $40 at a Cairns clinic.
There are three sexual health clinics which provide medication termination of pregnancy for the cost of the medication only – this means $12 with a health care card and about $50 with Medicare. They're in Mackay, Cairns and on Thursday Island.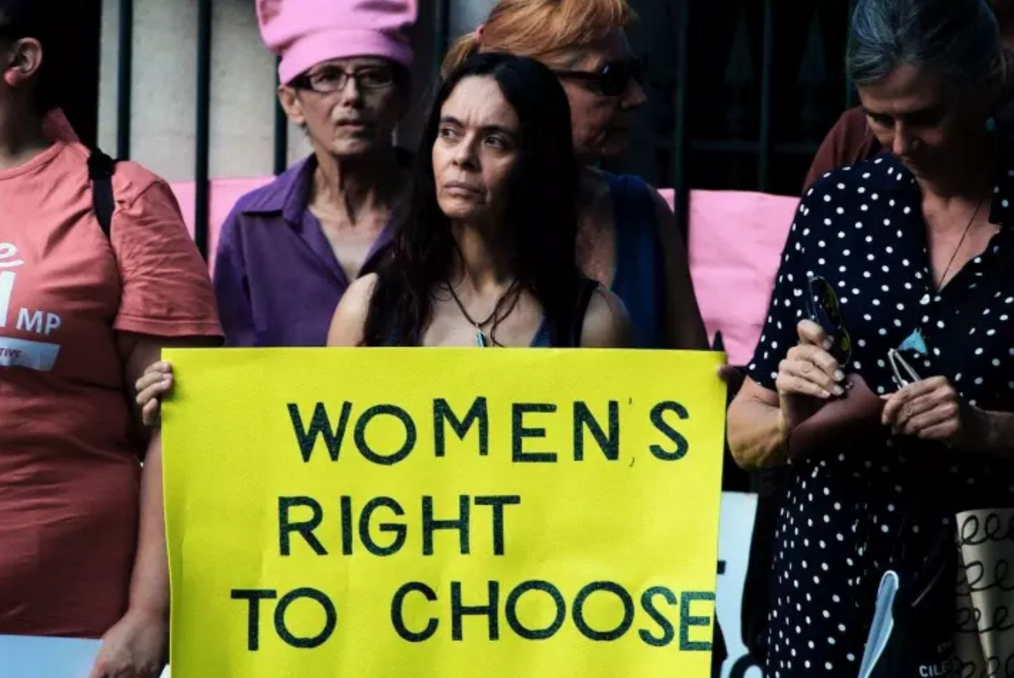 There's no public list of GPs who provide medical abortions in Queensland. Some charge between about $350 and $600 upfront, plus the cost of the medication. Sometimes a Medicare rebate is possible, sometimes the GP clinic deducts it themselves and just charges the gap.
"If you're anywhere in the middle of the state, you're going to be travelling for hundreds of kilometres just to get to a provider – any provider – and some women in remote communities have to travel vast distances just for an ultrasound," Kate Marsh from Children by Choice – an organisation promoting women's right to safe, legal abortion – told BuzzFeed News.

"Generally speaking the earlier in pregnancy you are, the more affordable a procedure is, but not everyone recognises, or is able to medically confirm, a pregnancy early, and able to access an appointment at a provider early."
In Queensland only one clinic provides surgical abortions between 17 and 19 weeks gestation, and the waiting list for an appointment is a couple of weeks, Marsh said.
"There's also a correlation between women experiencing violence and higher gestation presentation, so the women who are most disadvantaged are those who are living with domestic and/or sexual violence.

"If you're in a rural or remote location you might have to travel a fair distance for a procedure, which means travel and accommodation costs as well as the cost of taking time away from work, and the logistics of travel and finding someone to look after children."