Abortion Is No Longer A Crime In The Northern Territory
One MP said it was hypocritical to pass domestic violence laws when abortion was allowed.
A law that decriminalises abortion and legalises the medical termination of pregnancy was passed through the Northern Territory parliament just before midnight on Tuesday.
Medical abortion drugs like RU486 will be legal for up to nine weeks gestation, abortions will be able to be performed outside of hospitals in private clinics, and doctors who conscientiously object to abortion will have to refer women seeking the procedure to another doctor.
The changes will be enacted next month but health professionals will draft regulations and clinical guidelines to put the law into practice so women should have access to medical abortions from July.
Safe access zones will also be established under the new law to protect patient privacy and prevent harassment from protesters outside clinics and hospitals.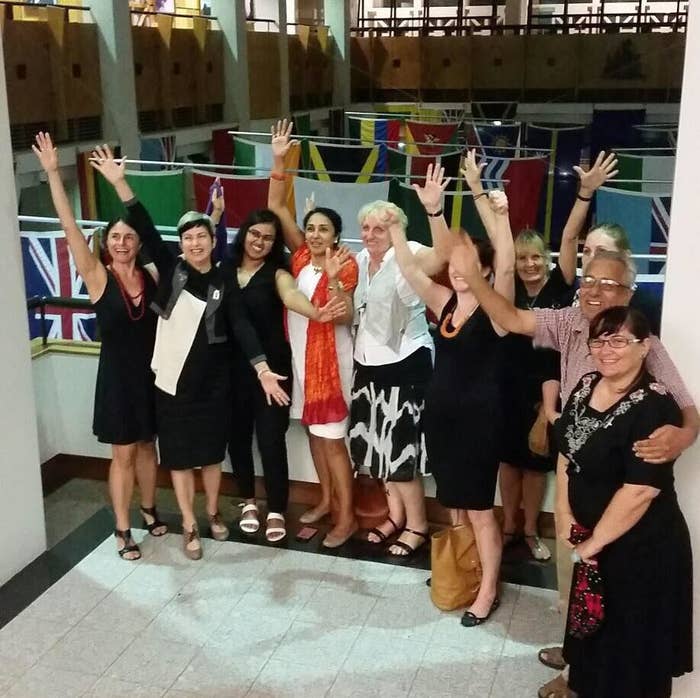 Abortion will now be removed from the territory's criminal code.
"These are important community-driven changes," health minister Natasha Fyles, who introduced the law, said in a statement.
In the debate before the vote, both the government and opposition were in agreement that the bill would bring the territory up to date with other Australian jurisdictions. The bill passed 20 to four.
"We believe all territory women are entitled to control over their lives and access to high-quality services," Fyles said.
Northern Territory chief minister Michael Gunner said in parliament that the Northern Territory had "lagged intolerably behind" on this issue to the "detriment of the rights and health of territory women".
Aditi Srinivas from organisation What RU4 NT, which formed in 2014 to campaign for decriminalisation and access to medical abortions, said Northern Territory women were "finally being afforded" access to healthcare services that were already available across Australia.
"I am so pleased that the government has honoured its commitment and listened to the voices of so many territorians and introduced significant and substantial reforms that support women's choices," Srinivas told BuzzFeed News.
But not everyone was happy.
Independent MP Gerry Wood claimed the legislation would make abortion more accessible and "increase the number of abortions in the territory".
"Why can't we do something that isn't copying other states, why can't we as a territory lead the way and say 'we will do something about protecting the unborn', and 'we will do something to not have another stolen generation'?"
Wood said it was hypocritical to pass domestic violence laws when abortion was allowed.