Hollywood star Rebel Wilson has been awarded $4.5 million in damages after she successfully won a defamation case against the publishers of Woman's Day magazine.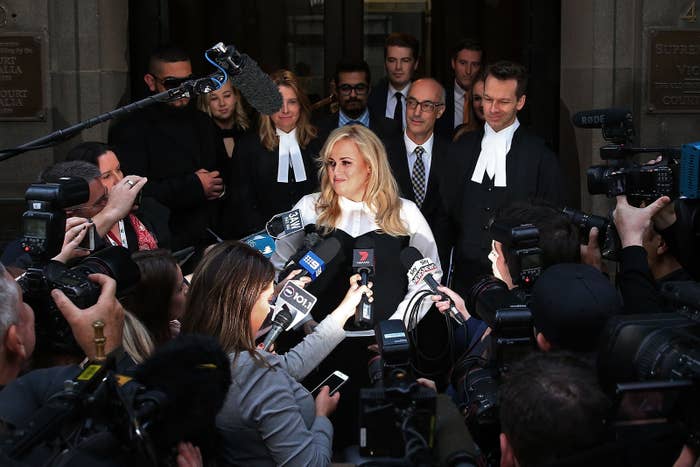 In the Supreme Court on Wednesday morning justice John Dixon ordered Bauer Media to pay Wilson $4.5 million.
Wilson, who wasn't in court, has vowed to donate the damages to charity.

The extent of the defamation had a "long lasting and profound" effect on Wilson "psychologically" and to her career, Dixon said in his judgement.
She could have had "lead roles" in multiple films if Bauer had "properly investigated" the allegations made against Wilson instead of pursuing its "own corporate objectives", he said.
"Substantial vindication can only be achieved by an award of damages that underscores that Ms Wilson's reputation as an actress of integrity was wrongly damaged in a manner that affected her marketability in a huge worldwide marketplace," he said.

Wilson's legal team successfully convinced the six-woman jury — which delivered its verdict in June — that eight articles from Woman's Day, Women's Weekly, OK! Magazine and New Weekly in 2015 painted the actress as a liar and damaged her career.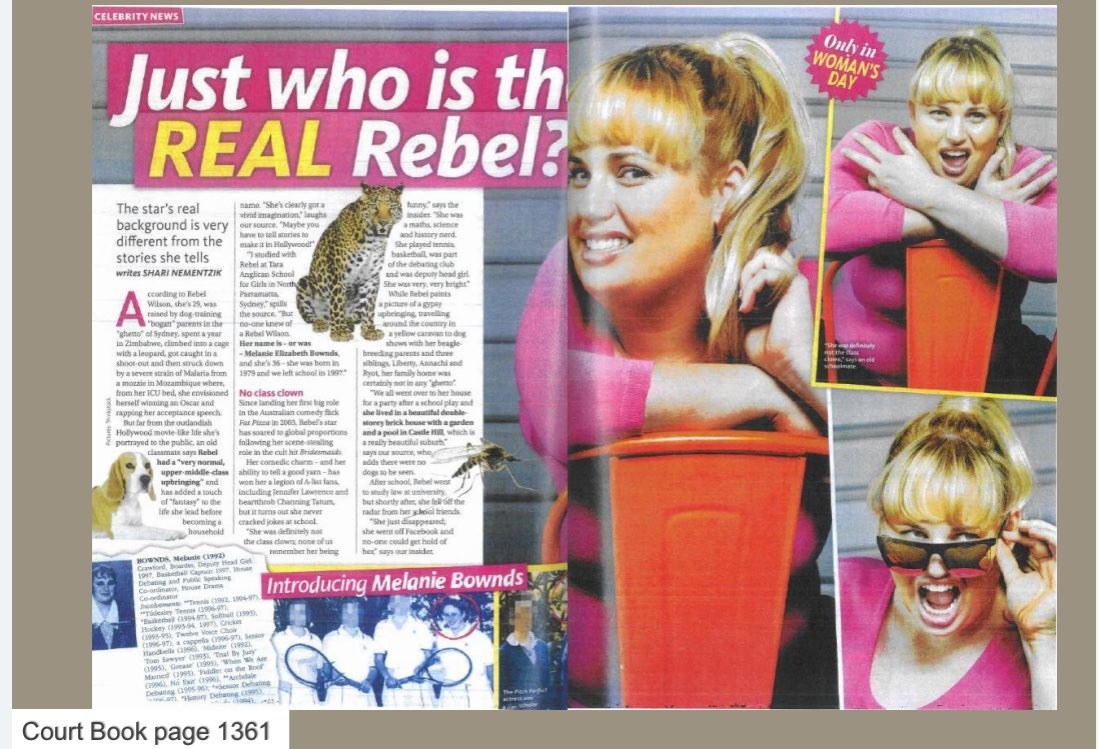 Wilson maintained throughout the trial she had never lied about her real name, age or childhood, and the jury returned unanimous verdicts in the actor's favour.

Bauer Media's defence argued the articles were substantially true and that they were not likely to cause harm to Wilson.
"It should have been the high point of her career...In fact, the phone stopped ringing," Wilson said during the trial.

After her win in June Wilson told reporters she had brought the case against Bauer Media to defend her reputation, not to win money.
"There was so much mud slung at me throughout the case, just a ridiculous amount, and I had to sit there and cop it," she said.
A lot of crazy stuff went down during the trial — Wilson told the court she ate dog chocolates as a child; the jury was shown an episode of The Late Show With David Letterman; and a bunch of hardcore fans rocked up to the court with signs saying "Rebel is pitch perfect" and "I'm in Rebel's court".

Wilson's lawyer Richard Leder told reporters on Wednesday: "The decision by Justice Dixon clearly provides her [Wilson] with enormous vindication, which comes on top of the tremendous vindication that the jury verdict delivered to her. She's going to be absolutely thrilled."
Wilson has tweeted that she will speak later today about the court's decision.