Former Olympian and recently retired Northern Territory senator Nova Peris has shut down a racist rant on Facebook in the best possible way.
Facebook
"You were only endorsed by Juliar (sic) because you were a black cunt," wrote Facebook user Chris Nelson on Peris's page.
"[It would] be easy to block & delete your comment Sir Chris Nelson but I'll leave it there to continue to show the ugly side of this country as I have always done!" Peris replied.
The post has been shared more than 11,000 times and her page flooded with messages of love and support from Australians who were outraged and ashamed by Nelson's racism.
Even Nelson's Rotary Club has distanced itself from his comments.
Earlier this year, she started posting the racist comments and letters she receives on Facebook.
"Who would want to vote for a stupid, dumb bastard, stone age, backward, brainless braindead, brainwashed black bitch that has the brain capacity of a grain of sand," one letter read under the title "Gillard's Black Pawn".
"I started posting the racist material I receive because racism should be called out. You can't let people get away with that kind of hate. It's usually sent anonymously or privately, which is pretty cowardly," she told BuzzFeed News at the time.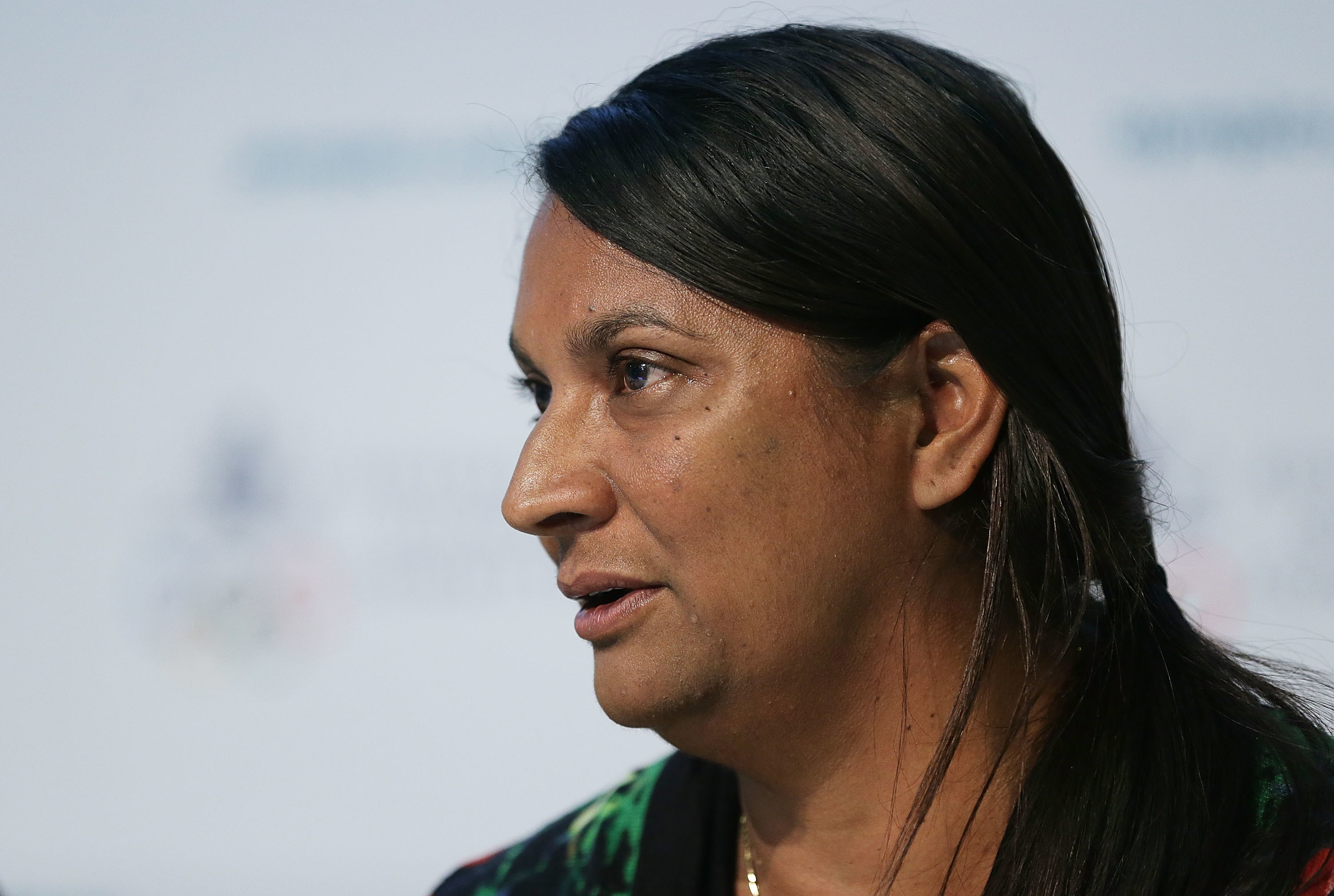 During a press conference on Friday, Peris said she had "walked into parliament as the first Aboriginal woman and until you are an Aboriginal person, do not criticise me for the decisions I have made".
"I may be leaving but I am leaving on my terms and I want to make this clear: no one should judge me," she said.
"I am an inherited Aboriginal women with strengths and resilience that I have had to endure for 45 years."