Here's What Could Happen To People Who Share Someone Else's Nudes In Australia
One-in-five Australian adults surveyed reported having intimate photos shared without their consent.
Revenge porn no longer just refers to the illegal distribution of intimate photos taken over the course of a relationship but any unauthorised public release of an intimate image.
One-in-five Australian adults surveyed say they have had images or videos of a nude or sexual nature taken without their consent; 11% say these images or videos were shared; and 9% said they received threats that the images would be shared, a study from Monash University found in May. The 4200 respondents were aged from 16 to 49.
The eSafety Commissioner's office has identified that the "non-consensual sharing of private sexual images can be a form of family violence or sexual abuse".
There are no specific federal laws regarding revenge porn, but if an Australian is using a carriage service to cause menace, harass, or offend, the maximum penalty is three years in prison.
Here are the legal repercussions across Australia state by state.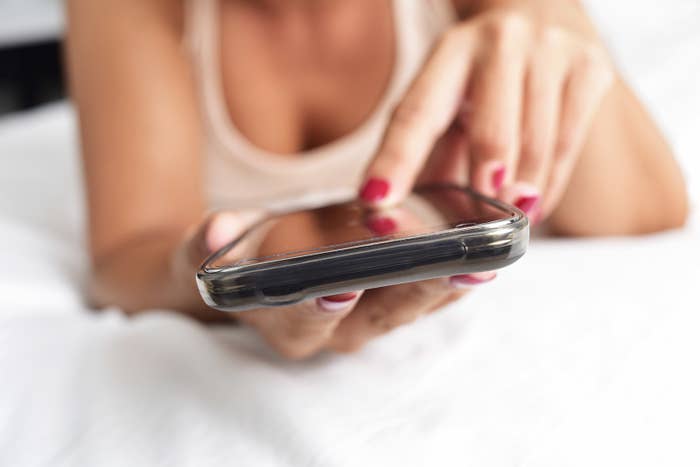 Queensland
Queensland currently has laws where if someone makes a demand with intent to gain a benefit or cause harm they can be imprisoned for 14 years, but there are no specific offences relating to revenge porn.
However, premier Annastacia Palaszczuk has vowed to make sexting and revenge porn criminal offences if re-elected, once the final count is in from last week's state election.
Palaszczuk has indicated the laws would apply to sending, or threatening to send, intimate material without consent.
"The bottom line is we will create a new offence related to nonconsensual sharing of intimate images because this behaviour is not just abhorrent, it is criminal," she said.
New South Wales
In 2016, two weeks after revelations teenage boys were swapping graphic sexual images of girls from more than 70 Australian schools without consent, New South Wales moved to criminalise revenge porn.
In August this year, the state added a new offence — to distribute "intimate images" or intentionally record someone without consent, or threaten to share said images — to its criminal laws.
It carries a maximum penalty of three years in jail and an $11,000 fine.
An intimate image is one that shows (or has been altered to appear to show) a person's private parts, or a person engaging in a private act.
The offender can also be forced to "take down" images and go to jail for a further two years if they do not comply.
Australian Capital Territory
The ACT has criminalised the nonconsensual distribution of: intimate images, still or moving, of the genital or anal region; the breast region for anyone identifying as female, trans or intersex; a person engaged in a private act, in a sexual manner or context; an image that has been altered to include the aforementioned.
The maximum sentence is five years if the image is of someone aged under 16 years of age, otherwise, the maximum sentence is three years.
Victoria
In 2014 it became a criminal offence to maliciously distribute intimate images in Victoria without the person's consent.

Offenders can be jailed for up to two years for distributing images and up to a year for threatening to distribute images.
In 2016 in Victoria, there were 255 offences of threatening to or intentionally distributing intimate image reported.
But the Western Australian attorney-general Michael Mischin has argued Victoria's laws were targeting "naivety and immaturity" rather than "criminality", as data showed that from June 2015 to June 2017, 23% of male offenders were aged from 10 to 19. Females made up 13% of offenders.
Since the implementation of revenge porn laws in 2015, until July 2017, there were 415 reports of offences of threatening to, or intentionally distributing, an intimate image, according to the Victorian Crime Statistics Agency.
Only 117 people have been charged under the laws.

South Australia
In SA someone using revenge porn can be charged under the state's Summary Offences Act for the distribution of an "invasive image" — one where a person is shown in a private location engaged in a private act, or in a state where they are naked and their genitals, breasts or anal region can be seen.
A person could also be charged with "indecent filming" which involves filming a person in a state of undress, engaged in a private act and/or their private region.
It is also an offence to threaten to distribute an image obtained by "indecent filming" with a maximum penalty of $10,000 and two years imprisonment.
Western Australia
Unlike Victoria, South Australia and NSW, which criminalise revenge porn as a standalone offence, WA created restraining orders that stop people sharing intimate images so its revenge porn laws are limited to domestic relationships.
The maximum sentence is two years.

Tasmania
No specific laws, but the state's Labor Party (which is in opposition) has a proposal it plans to table by the end of 2017.
The proposed legislation would allow victims to have images removed from social media platforms.
Northern Territory
No specific laws.