In the aftermath of far right nationalist Blair Cottrell's now-infamous Sky News Australia interview last Sunday, Cottrell targeted one of Sky's female journalists, Laura Jayes.
In a tweet Cottrell, the former United Patriots Front leader, said he "might as well have raped" Jayes on air because "not only would she have been happier with that but the reaction would've been the same".
Jayes was one of a number of journalists and hosts at Sky who condemned Cottrell's appearance on their station, but Cottrell spared the males who criticised him from any mention of rape.
We asked nine Australian female journalists about their experiences online.
Guardian Australia's assistant news editor Bridie Jabour said receiving rape threats was a "regular experience".
"I would estimate it's in the high hundreds, even thousands [of rape threats I have received]," Jabour told BuzzFeed News. "I've had violence threatened against me, my family tracked down and abused, and sexual comments about my looks are so common they barely register."
Jabour said the worst abuse she had ever copped online was directed at her younger sister.
"A press conference I had done with Tony Abbott went a little bit viral and my sister tweeted something innocuous in support of me," she said. "A man wrote back to her and me that he hoped she was raped with a whiskey bottle. She was 19."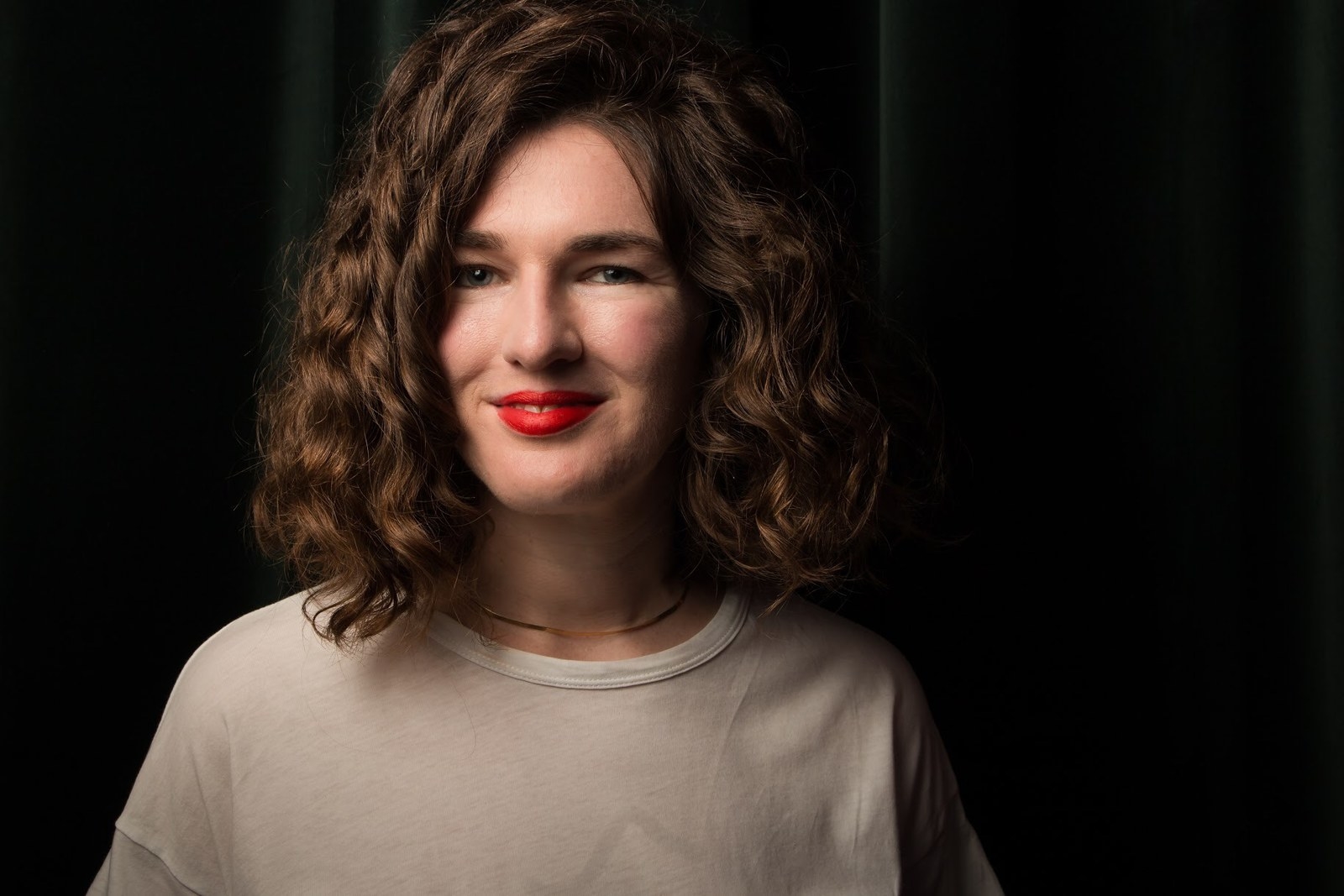 The abuse has forced Jabour to change the way she behaves online.

"I don't really tweet proper opinions, just jokes and links to articles because my threshold for abuse was reached years ago," she said. "But I still cop it for reporting, interviewing people and appearing on television."
She said her Twitter mentions column is "garbage" for hours after a television appearance.
"It may be sad or defeatist to say, but it's just something I have learnt to live with and attempt to ignore, while also modifying my behaviour in the hope it cops the least amount of abuse."
One time Jabour was on a television panel about politics and someone tweeted the only thing she would be good for was a "root".
"A male panellist turned to me, grinned, and said 'but can you blame him for wanting to, Bridie?'"
The Daily Telegraph's national political editor Sharri Markson has blocked 755 people on Twitter.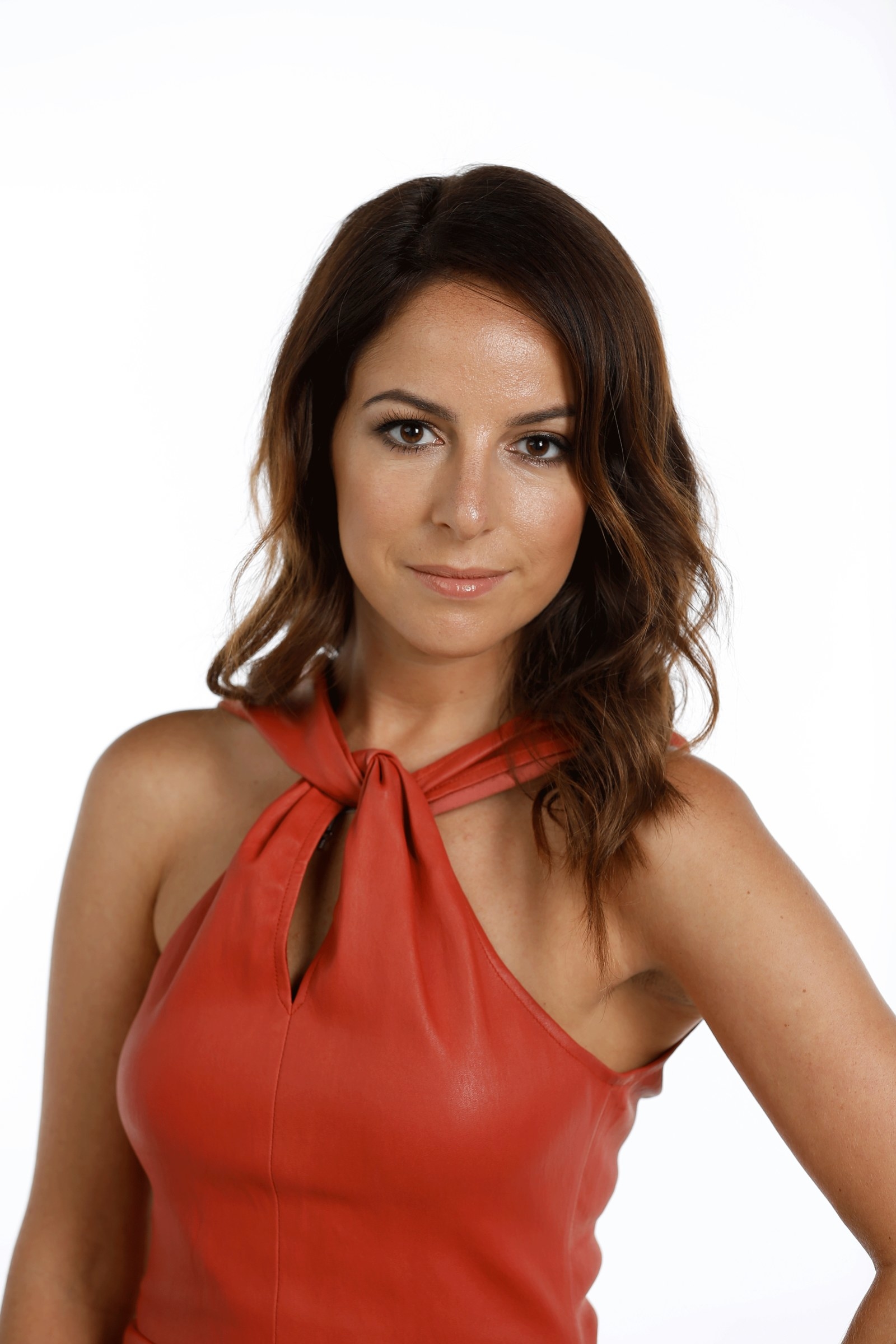 "I block anyone who says something nasty to me they wouldn't say to my face," Markson told BuzzFeed News. "I have had very explicit sexual tweets and even a couple of death threats which I didn't take seriously; I just immediately blocked the people without giving it a moment's thought."
Markson said it was "shocking" that she had had to block some of her colleagues in the media for what she said were "highly misogynist tweets".
"There are some high profile left wing figures in the media industry who tweet me and others vile, sexist, misogynist comments and they are still in the inner circle with senior figures in Australian media who turn a blind eye to their behaviour."
Markson said in her previous role as media editor for The Australian she was subjected to daily abuse on Twitter.
"There were times when I was doing the media section and there would be such a pile-on that my mentions moved so fast on the screen I couldn't even keep track of them," she said.
When Markson broke the story about former deputy prime minister Barnaby Joyce's soon-to-be-born son, she was attacked on every platform.
"They were even telling me how bad I looked in my wedding dress, it was so personal," she said.
Since moving newspapers Markson has decided to log on less frequently to the platform.
"I just tweet my stories out and I very rarely engage in a conversation."
Editor of The Saturday Paper Maddison Connaughton once wrote a story in her previous role at VICE Australia about a men's rights activist who later tweeted a link to the article with the words: "It doesn't matter I wouldn't have raped you anyway."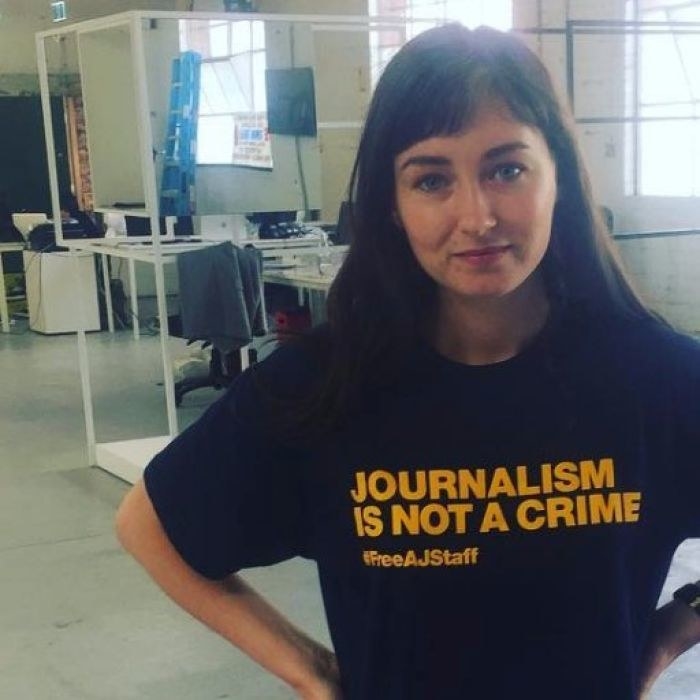 "At the time I was in an environment where I felt safe with my colleagues, but it was when I got home and my Twitter, my Facebook, and my Signal, which is supposed to be kind of private, were flooded with rape threats, because he has hundreds of thousands of followers," Connaughton told BuzzFeed News.
"There's always the initial tweet which is horrible and stark but I think a lot of female, non-binary and queer journalists will know that it is when you have to go home and deal with the flood that comes after the initial tweet from followers who feel entitled to threaten you."
She said women working in the media were made to feel threats of violence online were just "part of the deal".

"If you are going to be a public figure in the media, you are going to have sexualised threats of violence made towards you and I think you're conditioned to feel that if you can just let that be water off a duck's back that makes you a tough journalist," Connaughton said.
"Part of the job of management at media companies, especially ones with young people who are public facing, needs to be thinking about mental health when it comes to social media."
ABC digital producer and journalist Jennine Khalik said she's received abuse online for the seven years she's been a reporter with local papers, at The Australian newspaper, and in her current role.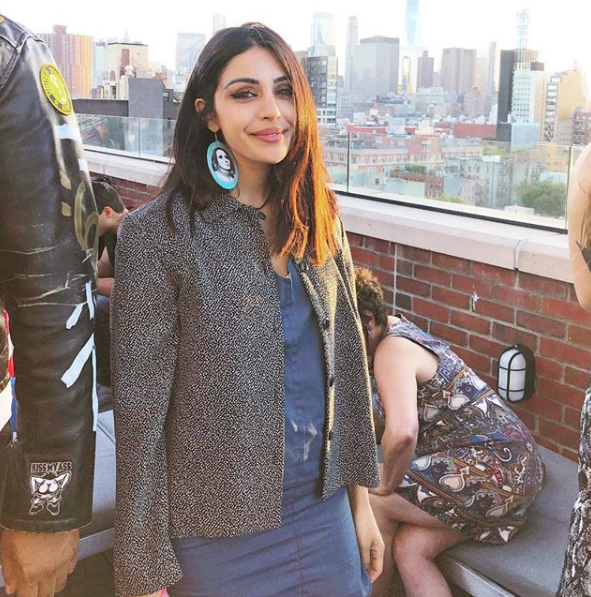 "It's always gendered, racist, sexualised and can be either implicitly and explicitly violent," Khalik told BuzzFeed News.

"The alt-right abusers are fans of sexualised, degrading, racist abuse.
"I've been called a belly dancer with a press card because somebody disagreed with the contents of an article."
The comments make her "stomach churn" she said.
Khalik said she has been called a "whore who is just trying to be Western" and a "slut who doesn't cover up" online.
"I had rumours spread about me online a few years ago claiming I went to a mosque 'wearing a mini skirt and sweet talking men', which culminated into threats against me."
When searching her unopened direct messages on Twitter today, Khalik said the words "dumb broad" and "whore" jumped out.
"There are a lot of things I'm too scared to repeat that are sexual in nature and insinuate rape and I feel uncomfortable talking about it, because of the different cultural spaces I navigate," she said. "I've only begun to highlight instances publicly, but sometimes I'm too afraid to, so it doesn't make it worse."
Khalik said it really upsets her some days and she will call family members in tears.
"It can be crippling but I refuse to cower."
Seven News journalist Laura Banks said when she wrote a story about shark culling in the wake of shark attacks (in her previous role as a reporter for The Daily Telegraph) her email address and all her social media handles "wound up on a meme".
"I had people emailing me constantly for days and telling me to go kill myself," Banks told BuzzFeed News. "That is probably the worst abuse I had as a newspaper journalist."
She said the nature of contact from strangers is different now she's on television and less anonymous.
"I get a lot of men emailing me feeling quite entitled and asking me on dates, and they get quite aggravated when you don't respond to them, and I find that bizarre because I don't know these people," she said. "They feel like they know you but they don't."
On Twitter, Banks said she mutes anyone who is abusive.
"I often get very gendered abuse on Twitter like 'oh you bitch' but I never engage," she said. "It does get on top of you and wear you down because if you're having a bad week or reporting on a particularly emotional subject and you're also getting trolled, it takes a toll.
"You really do have to delete all the apps off your phone sometimes, give yourself a detox because we are human beings and just because we're in the spotlight doesn't mean we don't have feelings."
Ten Daily managing news editor Sandra Sully said women were "easy prey" for bullies in most professions.
"But journalists are at the coal face of debate and controversy and so people think we are an easy target, and I've had my fair share of it online," Sully told BuzzFeed News. "I just hit delete, mute or block because if you don't pad up, you can't play."
Sully said people online have said some "pretty foul things" to her, often about rape and murder, but that men also said "pretty foul things" to each other.
"Keyboard warriors lurk and loiter in the depths of grime really," she said. "I only engage if I'm feeing playful."
Cottrell was a "low life" to target a female journalist who didn't even interview him, she said.
"[Laura Jayes] is a highly competent and skilled journalist and to single out the only female and go hard and go ugly, well that is what bullies do, particularly misogynist ones."
Junkee music writer Jules LeFevre wasn't surprised by Cottrell's tweet.
"Rape threats are rained upon female and non-binary journalists like confetti, they are disgustingly common," LeFevre told BuzzFeed News.
She said she doesn't go a week without receiving some sort of abuse and has put her Twitter account on private multiple times.
"I had to do that last weekend, after one of my articles was shared to a libertarian Facebook page and all of sudden I was bombarded with hatred from Jordan Peterson fans," she said. " I was incredibly worried trolls would find my personal Facebook and my photos and that they would find ways to dox me. That was the first time I felt fearful about real world consequences for the abuse I get online.
"Under nearly every article I write there is some drongo telling me I'm pathetic, that I'm a feminazi, that I'm a 'cultural Marxist warrior', that I'm the reason Music Junkee is failing, that I'm ruining music. That I should kill myself."

LeFevre has a few trolls who follow her and send messages about most of her articles.
"It's like having fans except it makes me feel like shit."
The abuse is almost always gendered, she said.
"'This is why women shouldn't write about music' is a message I've received so many times," she said, adding that she's repeatedly called pathetic and been told to "choke" before.
It doesn't take long for the abuse to become disturbingly sexual.
"I received rape threats after writing an article critical of John Mayer's latest album, death threats as well."
Freelance journalist and anti-sexual assault advocate Nina Funnell said she is most likely to receive rape threats online when she has just published a story about sexual violence.
"The viciousness and the backlash that journalists receive is undeniably gendered and while men do experience harassment and abuse online, it is rarely laden with that sexual threat," Funnell told BuzzFeed News.
"The worst comment I ever got was after I had just come out as a sexual assault survivor in the media and I can still remember it word for word," Funnell said. "It said: 'What a conceited bitch for even thinking she's worth of being raped. The guy just probably wanted to give her a good bashing in which case job well done.'"
Funnell said her assault was a "very atypical stranger danger assault" in which she was held with a box cutter against her throat.
"Another man replied with a comment which said: 'I wouldn't even bother raping her from behind with a box cutter'."
She said as a freelance journalist she struggles to deal with the backlash in a home office "without those boundaries between work and home".
"I have this original trauma of my own sexual assault and then I hear constant disclosures of sexual assault as part of my job, and then there is this third part where I'm dealing with backlash, which is aggressive trolling and legal threats."
ABC radio presenter and current affairs journalist Patricia Karvelas said threats of sexual violence were a "disturbingly common experience" for women in Australia's public sphere.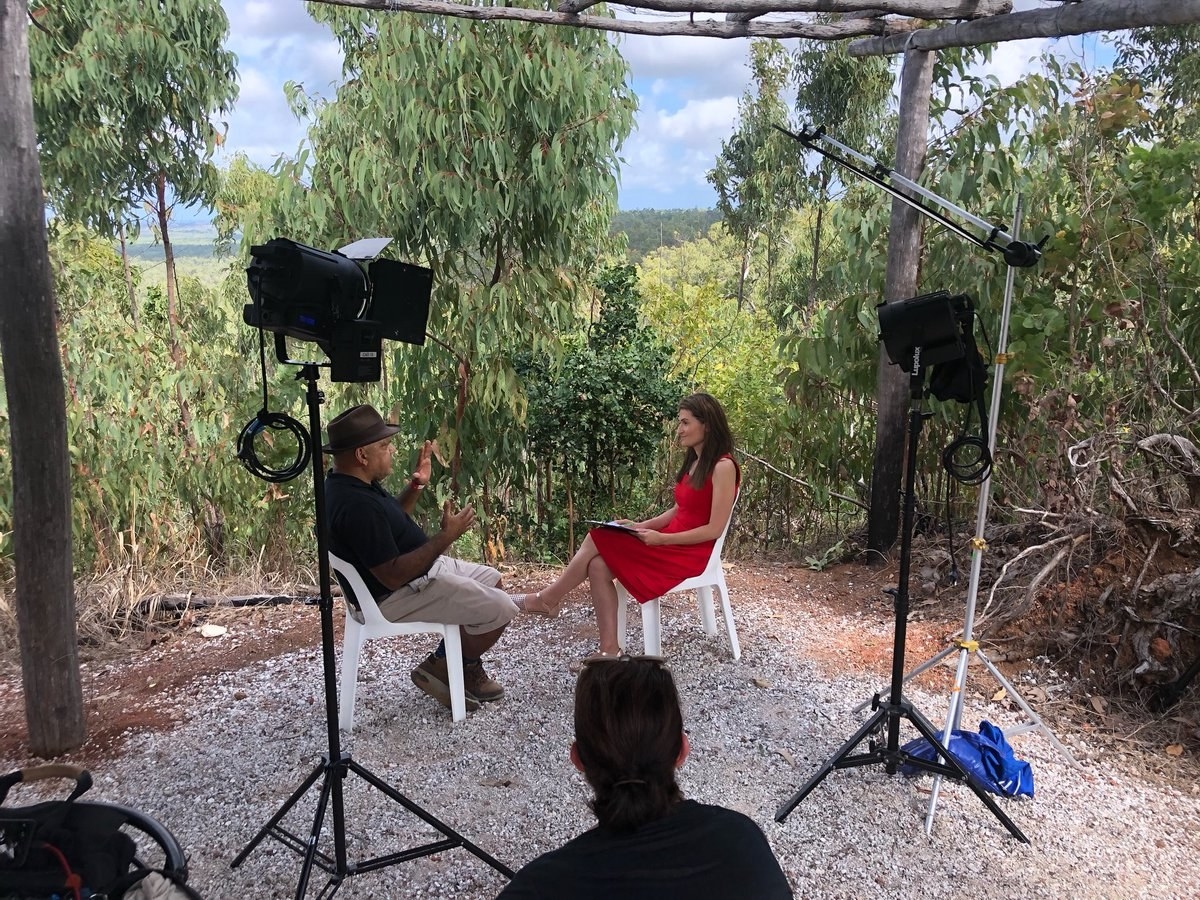 "[The threats] can have a chilling effect on women's participation; in fact, that is the intent," Karvelas, who hosts RN Drive, told BuzzFeed News. "Women journalists are a particular target often in a hyper politicised partisan environment."
Karvelas wants law enforcement to take these online threats more seriously.
"I am concerned that the consequences are dangerous if we don't wake up and respond."
The National Sexual Assault, Family & Domestic Violence Counselling Line – 1800 RESPECT (1800 737 732) – is available 24 hours a day, seven days a week for any Australian who has experienced, or is at risk of, family and domestic violence and/or sexual assault.