Sky News Australia has removed an interview with far right nationalist Blair Cottrell from repeat timeslots and online platforms just hours after the interview with the former United Patriots Front leader aired.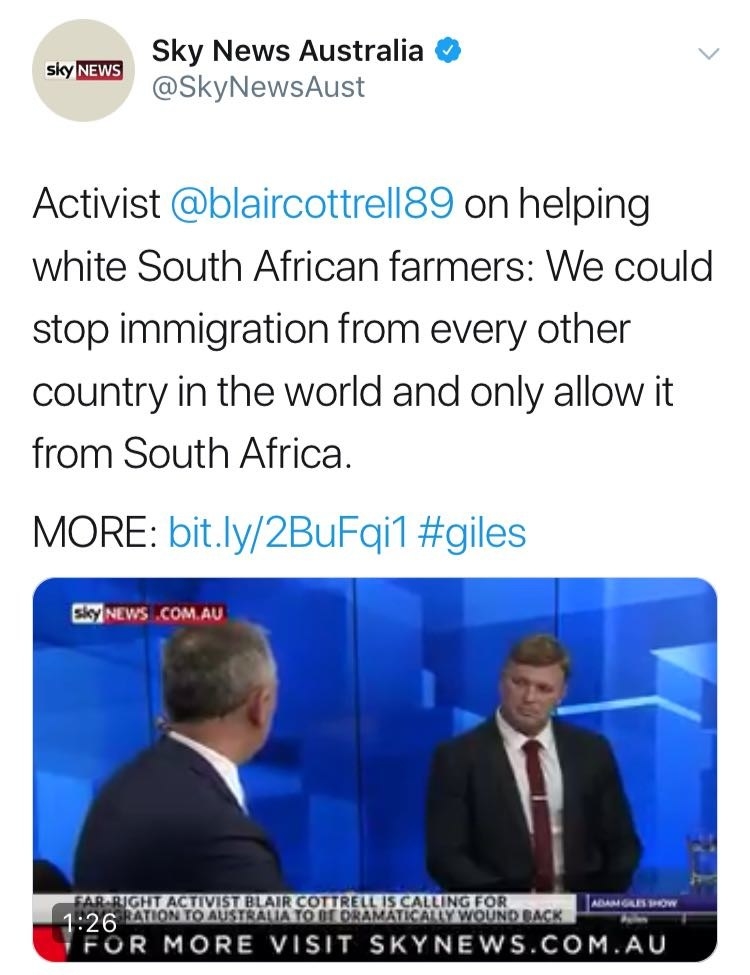 Politicians and pundits, including those who work for Sky News, tweeted in protest about the interview.
Journalist Laura Jayes, who hosts The Latest With Laura Jayes on Sky News Australia, called Cottrell a "self-confessed Hitler fan" and an "arsehole".
Sky News political editor David Speers said the outrage over Cottrell's appearance on the channel was "understandable".
Sky News Australia presenter Janine Perrett said Cottrell was a "convicted criminal with a dangerous record".
Perrett was one of many online who slammed her own station for promoting Cottrell as an "activist" before the interview aired.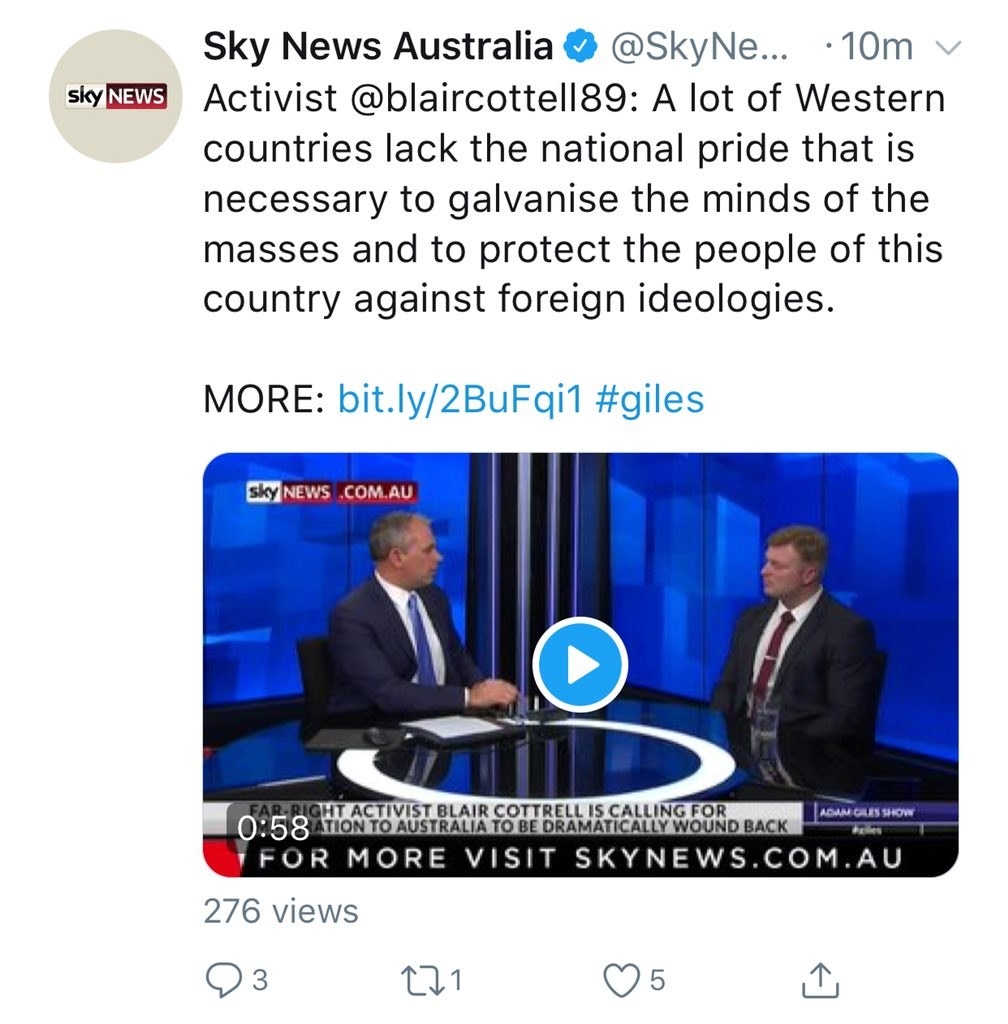 Cottrell was sentenced to four months in prison in May 2012 after being convicted of 13 charges, including seven counts of intentionally damaging property after he chased his ex-girlfriend's new partner with a tomahawk and torched his garage.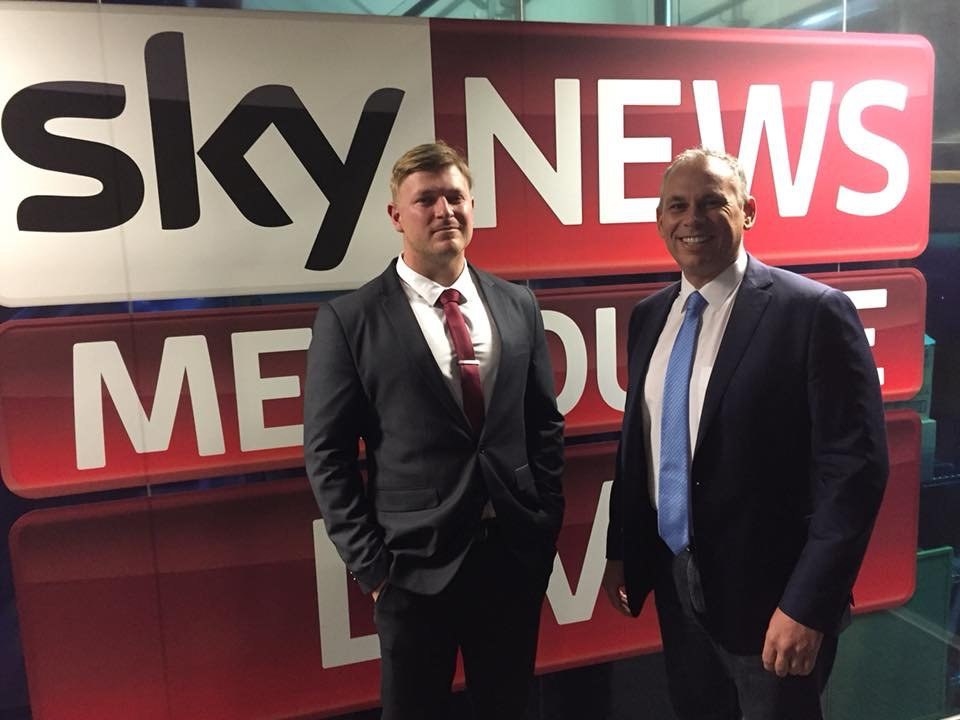 The discussion about Cottrell's past behaviour has led to screenshots of his past online activity resurfacing, including a YouTube comment in which he wrote: "Women have manipulated me using sex and emotion; demoralization, and I have manipulated them using violence and terror."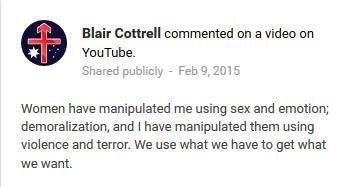 Cottrell is currently fundraising for a High Court challenge to fight his conviction for inciting serious contempt for Muslims, after he uploaded a video on the United Patriots Front Facebook page of a mock beheading to protest the building of a mosque in Bendigo.

Former Labor minister Craig Emerson quit his gig as a commentator for Sky News Australia on Monday morning after the Cottrell interview, which he said was "another step in a journey to normalising racism & bigotry in our country".
"My father fought Nazis in WWII and was interred in a German POW camp," he wrote on Twitter.
Update: Sky News Australia chief executive Angelos Frangopoulos has revealed the Adam Giles Show is in "recess" while an investigation into editorial processes in relation to the Cottrell interview is underway.
"Blair Cottrell will not be back on the channel," Frangopoulos said in a statement.