Sarah — a pseudonym to protect her privacy — was travelling in Sydney in 2012 when she met an Australian man.
The now-39-year-old was in a relationship with the man for the next five years, during which she says he was violent.
"He was very charming in the beginning … and then at some point it just turned," Sarah, who is originally from a European country, told BuzzFeed News.
"When I fell pregnant I thought maybe he would change and it might make him a better person, but it escalated when I was pregnant, and especially towards the end of the pregnancy and when the baby was here."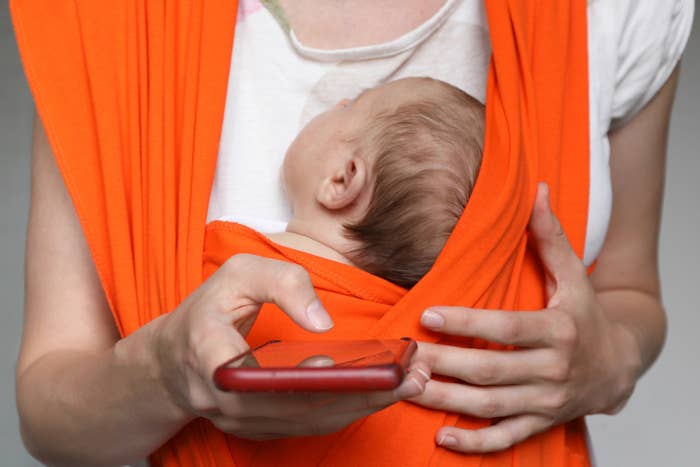 Sarah was on a sponsorship visa where she worked casual jobs, and then a bridging visa where she wasn't allowed to work or study, and was dependent on her partner.
When her son was a few months old, Sarah left the relationship and stayed with a friend.
"I was lucky because I would have had to move into a women's shelter or a refuge if I didn't have her, but even in those houses you have to pay around $150 a week and I didn't have that," she said.
"I [would] think 'Oh god it would be so much easier to go back [to him],' but I can't personally take it and play happy and pretend we are living in a happy family.
"I am quite a strong person and I knew I wanted my little son to grow up in a healthy relationship and to learn how to treat women."
In December Sarah was accepted on a permanent visa, but there is a two-year waiting period before she is eligible for a single parent payment, which is for principal carers (responsible for the bulk of day-to-day care) of children under 8 years old.
"I had no income and to get housing I needed to show proof of my income, which would have been Centrelink, but I wasn't eligible for Centrelink so I couldn't pay rent; I didn't have a job; I didn't have childcare; and I couldn't go back [to my home country] because my son's dad wouldn't let him come with me," she said.
For three months Sarah said she was stranded.
"I tried to call up Centrelink three or four times a week and I went in again and again at the beginning until they told me they couldn't do anything," she said.
It wasn't until Sarah approached the National Social Security Rights Network (NSSRN), a community organisation providing free legal services to income support recipients, that she made any progress with Centrelink.
"They helped me quite a lot because they got into contact with Centrelink and did all the calling … when you have to call the hotline with a little baby and you have 45 minutes to an hour to wait it is really hard, because I don't have anyone else to look after him," she said.
In Senate estimates this year it was revealed out of the 23.3 million calls to Centrelink classified as "successful" from July 2017 to March 2018, 14 million were "answered" and 4 million were "abandoned".
Sarah's appeal was ultimately successful.
"I had three months of not knowing what to do and where to live and how to feed my baby and myself, and how to find a safe place to live, and that was hell.
"This exception shouldn't have been made just because I was in a violent situation with a baby. What if I had just been new to the country and it didn't work out with my partner, and I would have been completely alone with a little baby?"
The NSSRN released a policy paper in August looking at social security and domestic and family violence, drawing on casework experience from its member network of community legal centres.
"The women who come to us for legal assistance have been unable to access the support they need, and are entitled to receive at a critical time when they are trying to escape violence," the network's executive officer Leanne Ho told BuzzFeed News.
"Many of them have a right decision made, but only after a stressful appeal process, which is time-consuming and costly for the system."
The paper found there were significant delays in payments for people "in crisis" experiencing violence, and that women were often deemed to have been living as a member of a couple and were left with large social security debts while their violent partner or ex-partner had no financial liability. The network has represented women whose partners had refused to share their income with them and their children and withheld information about income or assets, making it impossible to accurately inform Centrelink.
One client requested a crisis payment from Centrelink so she could move out of the house where her boyfriend assaulted her. The network said Centrelink then raised a Family Tax Benefit debt of almost $4,000, saying she had been living as a member of a couple and not declaring her partner's income.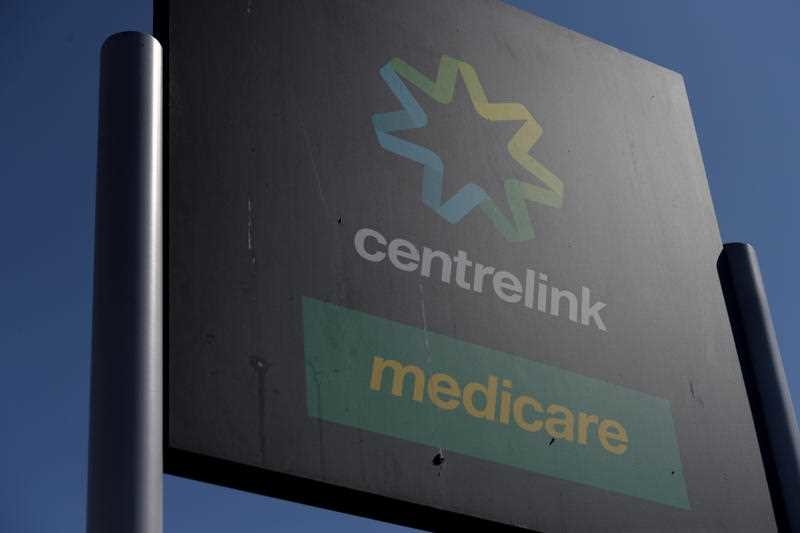 One such woman was New South Wales mother Zoe, who was in a serious accident in 2009. It left her with physical injuries including one that has reduced her ability to communicate verbally. Zoe — a pseudonym to protect her privacy — was awarded $900,000 in a single lump-sum compensation payment, which she used to pay her legal fees and buy a car. She married in 2012 and had three children.

"I got a compensation payout after the car accident and my ex basically financially manipulated me … There was domestic violence involved as well as mental, psychological, and physical abuse, and when my compensation money ran out we broke up," Zoe told BuzzFeed News.
She said her ex-husband forced her to give him access to more than $80,000 of the compensation to establish a business that he said would support their family. By the time they separated in 2017 she had very little money left.
Zoe was grateful for the support she received from her family and church.
"I had to get food vouchers from Vinnies and I went to Salvos with the kids," she said.
She still has a violence order out against her ex-husband.
Zoe applied for a Centrelink single parent payment, providing medical and legal evidence of her complex situation. The Authorised Review Officer who reviewed her case accepted Zoe had experienced ''special or unusual circumstances'', as her husband had forced her to spend part of her compensation under duress, but still rejected her appeal.
For 15 months Zoe tried to get assistance.

"Every time I went into Centrelink they didn't treat me very well and they were a bit rude about me taking the kids in there," she said. "I often had my kids because my parents would be away and I was scared and anxious about having to talk about this stuff in front of them."
The NSSRN report noted that many clients experienced significant stress in understanding their social security entitlements and dealing with Centrelink, and its offices were "not conducive to disclosure of domestic and family violence".
It wasn't until Zoe got assistance from the Welfare Rights Centre NSW to appeal her decision a second time that she was successful.
"There is a social stigma attached to women in this situation and they really do have to fight for stuff," she said. "I think there needs to be big changes in the way that people are treated."
A social services department spokesperson told BuzzFeed News if certain income or assets are jointly owned, these are disregarded for the purposes of the means test if the person has left the relationship due to domestic violence.
"Newstart Allowance recipients who are victims of domestic violence may be exempt from the activity test for up to 13 weeks under the special circumstances exemption, however, they do not receive an increase in payment," the spokesperson told BuzzFeed News.
"Income support recipients who have experienced domestic or family violence may also be able to receive additional financial assistance through crisis payment, a one-off payment equivalent to one week of their income support payment at the basic rate.
"To qualify for crisis payment a person who has experienced domestic or family violence must have either left their home and established, or intend to establish, a new home, or has remained in their home after the perpetrator has left."
A human services department spokesperson told BuzzFeed News that staff were trained to identify when someone has family and domestic violence concerns, and to offer "appropriate support as part of the government's wider commitment to address family and domestic violence".
"We support people who are in, have left, or are preparing to leave a situation where they are affected by family and domestic violence, by providing information, support, and referrals," the spokesperson told BuzzFeed News.
"We offer free financial information services and refer people to financial advisory bodies such as Financial Counselling Australia and MoneySmart. We also offer referral options to organisations such as 1800RESPECT."
Pauline — a pseudonym to protect her privacy — had her application for the disability support pension rejected in September.
"I am applying on the basis that I have severe arthritis," the 58-year-old Victorian woman told BuzzFeed News.
To be medically eligible for this pension Pauline needed to show she was impaired enough in one category on Centrelink's impairment table. The table is available online but Pauline does not have access to a computer, and she also finds them painful to use due to the arthritis in her hands.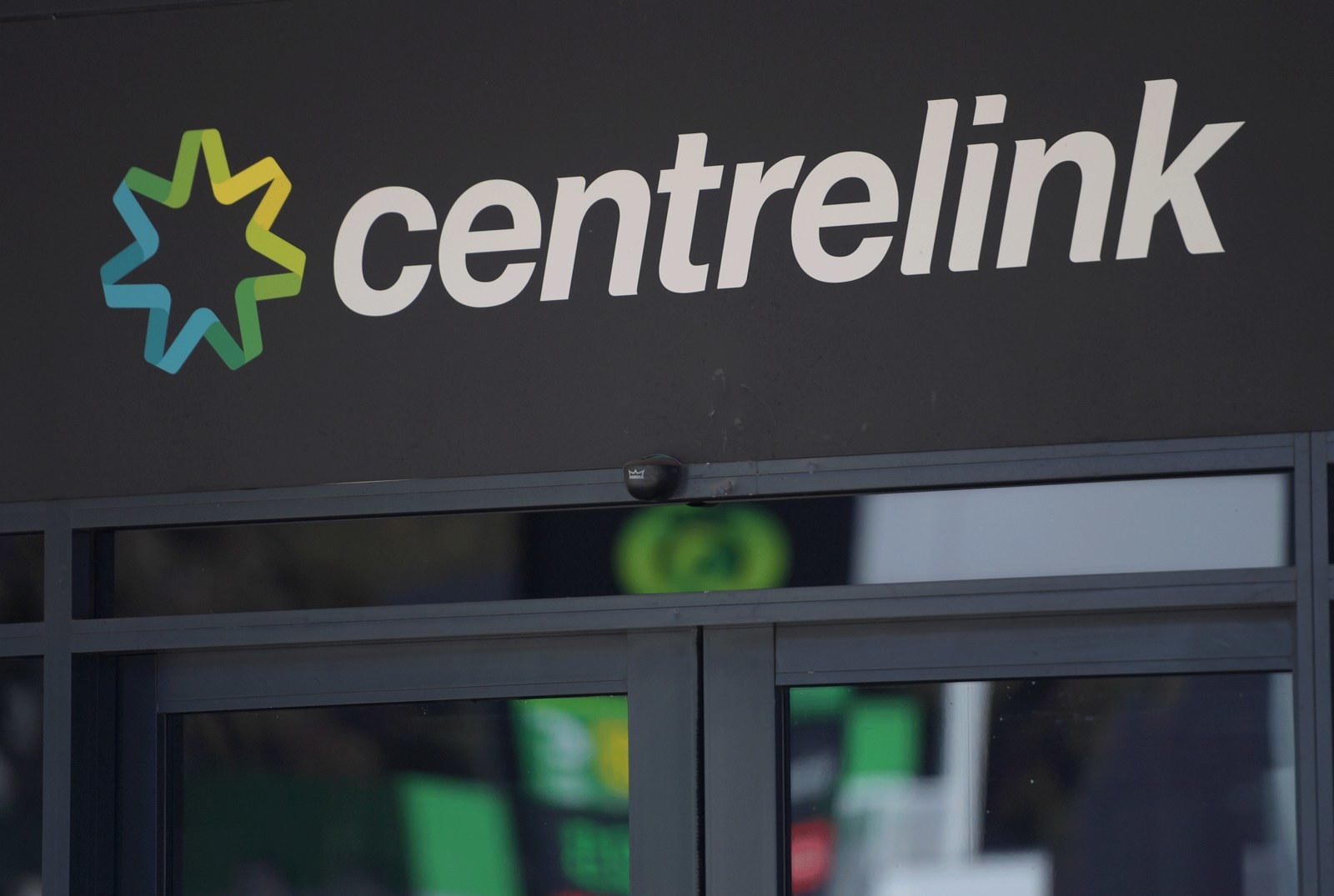 "When I asked for the printed documents to take to my doctor, the staff person said, 'Well if I give them to you, you might write up a bodgy application with your doctor,' and so I left without it. But the next time I came back another staff member printed it for me, so it is just this lucky dip of [Centrelink staff] personalities."
Pauline is now appealing the decision and attempting to access the disability pension on psychological grounds, as she says she has post-traumatic stress disorder (PTSD) that affects her ability to work.
In 2017 Pauline said she testified at the Royal Commission into Institutional Responses to Child Sexual Abuse about abuse she suffered at the hands of multiple members of clergy connected to a Victorian church.
"I'm having flashbacks and nightmares where I'm reliving past memories constantly and I can be so traumatised at times that it makes it difficult for me to leave the flat or to feel safe in the community, where there are so many triggers," she said.
Pauline is currently on Newstart, which works out to be about $39 a day. Depending on how she would have been classified, the disability pension would have paid her up to $59 a day.
"It would mean that I would feel better about receiving money from the government, because it would be acknowledged that this woman can't work because of her physical abilities, as in my arthritis, and that society understands PTSD and the absolutely severe impact it has on people who are victims and survivors of all forms of violence," she said.

Pauline said she has been asked to provide a psychologist report to demonstrate the severity of her PTSD.
"It costs a couple of hundred dollars, which is obviously a lot because I'm on 30-something dollars a day on Newstart," she said.
The other problem, Pauline said, is that she hasn't seen a registered psychologist or psychiatrist. Instead she accessed support services with counsellors, advocates, and social workers at the Victorian Centre Against Sexual Assault, who aren't credited to provide the report.

"I go there because it is free and they have 15 centres in Victoria, and I go fortnightly and use their after-hours phone service if I'm having nightmares or something," she said.
After multiple appointments with Centrelink, Pauline said she was told a psychologist connected to her disability job network provider could write a psychological report for her at no charge. It will now take six to eight weeks for a decision to be made on her appeal and she will be notified by mail.
"In the meantime, all I can do is wait and hope that Centrelink can see beyond the boxes you tick for disability allowance."

The human services spokesperson said Centrelink "prioritised appeals for customers in vulnerable circumstances", and that a senior independent officer was assigned to respond to the appeal "as quickly as possible".
"People can test their eligibility for a payment at any point during the appeal process," the spokesperson said. "They are not required to wait for the outcome of the review before lodging a new claim and having this assessed based on their current circumstances."
If you or someone you know is experiencing violence and needs help or support, there are national and state-based agencies that can assist you 24 hours a day, seven days a week. Call 1800 RESPECT (1800 737 732).