That was our deputy prime minister, Barnaby Joyce.
In hindsight, the Pistol and Boo biosecurity snafu was just the beginning of his problems, and has been subsequently eclipsed by further drama in his professional and private life.
Bear with me.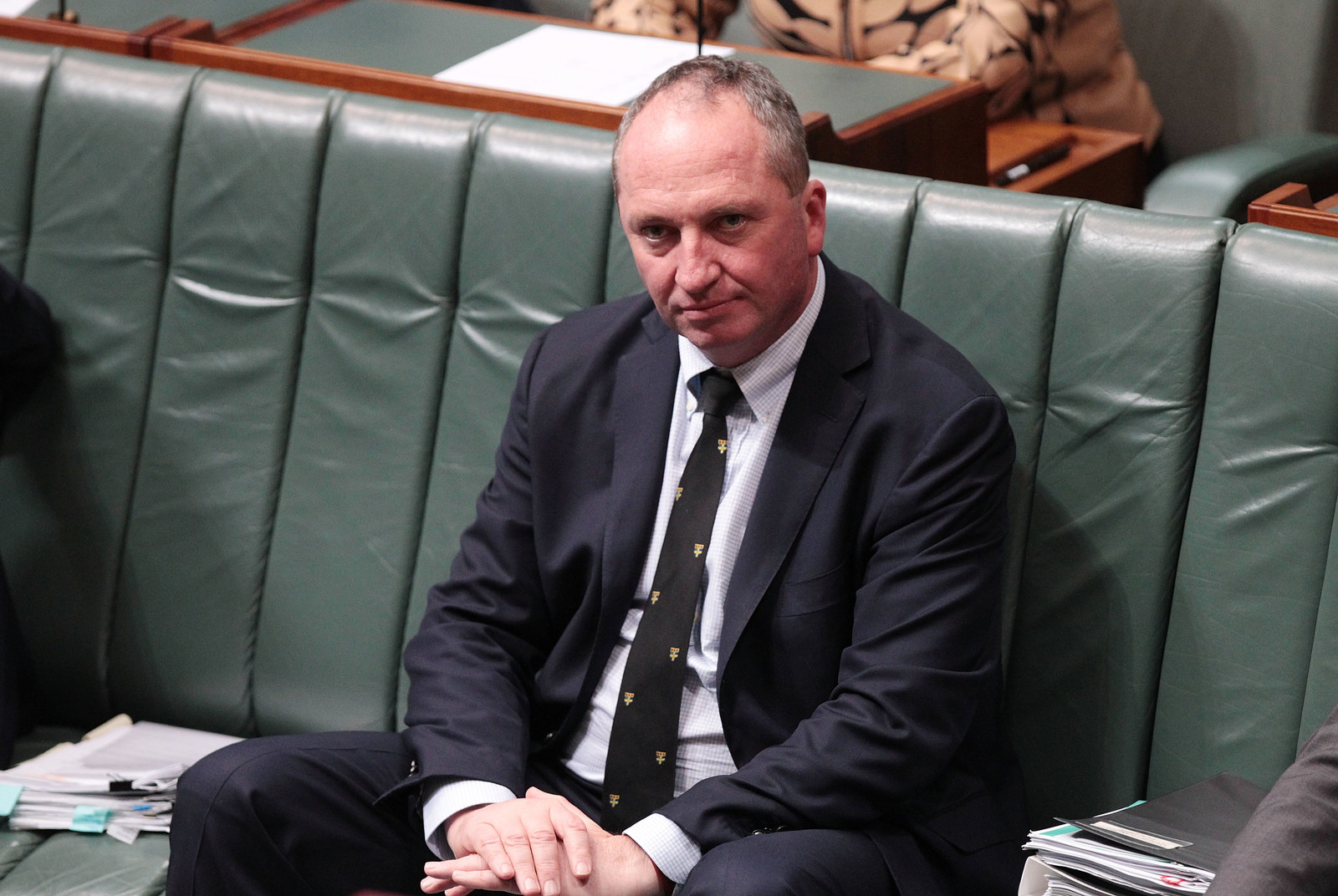 In August last year Joyce became the fifth Australian politician to be drawn into a citizenship omnishambles that dragged on for months.
Joyce, 50, was confirmed as a New Zealand citizen, hours after announcing he would refer himself to the High Court over that very possibility.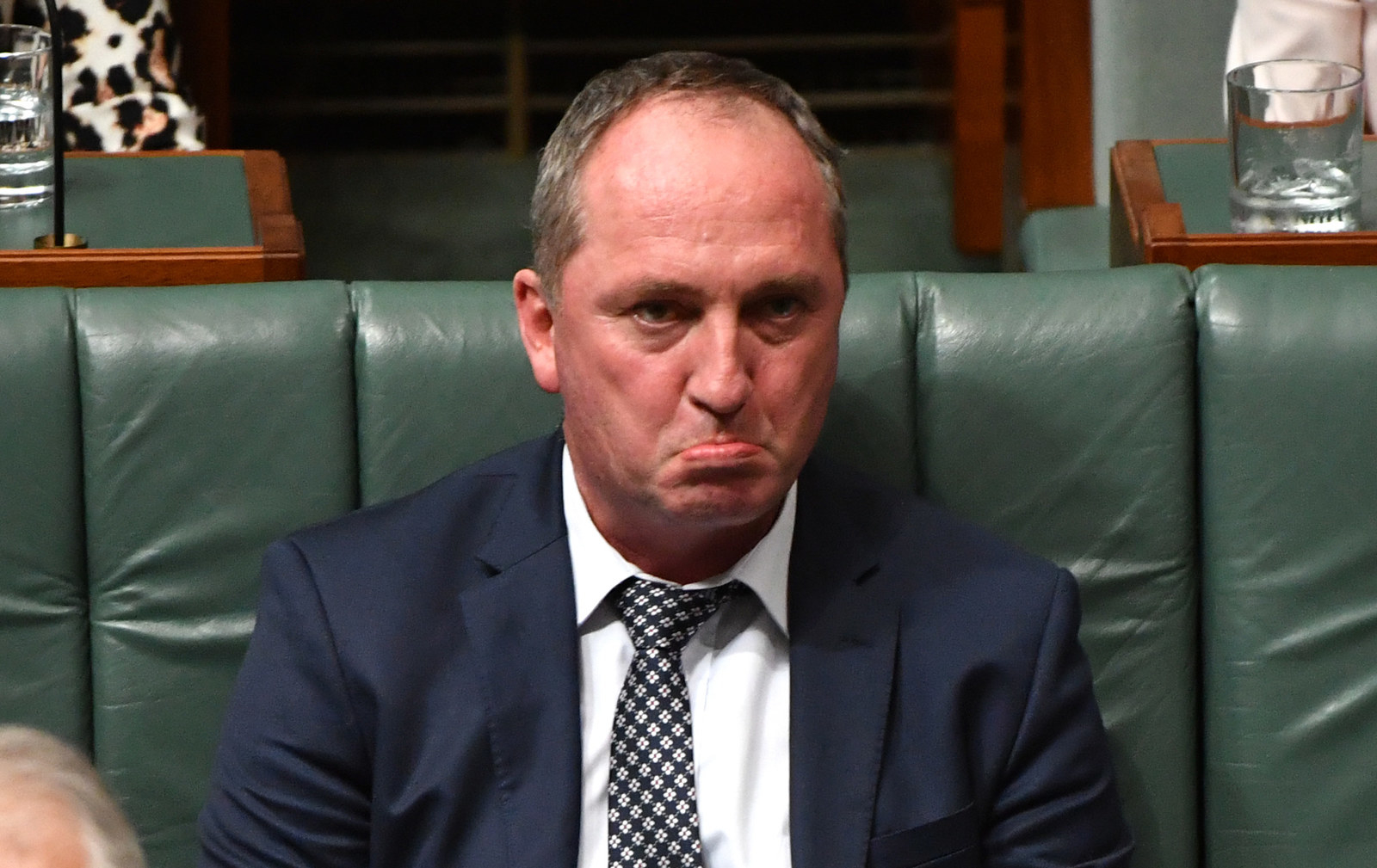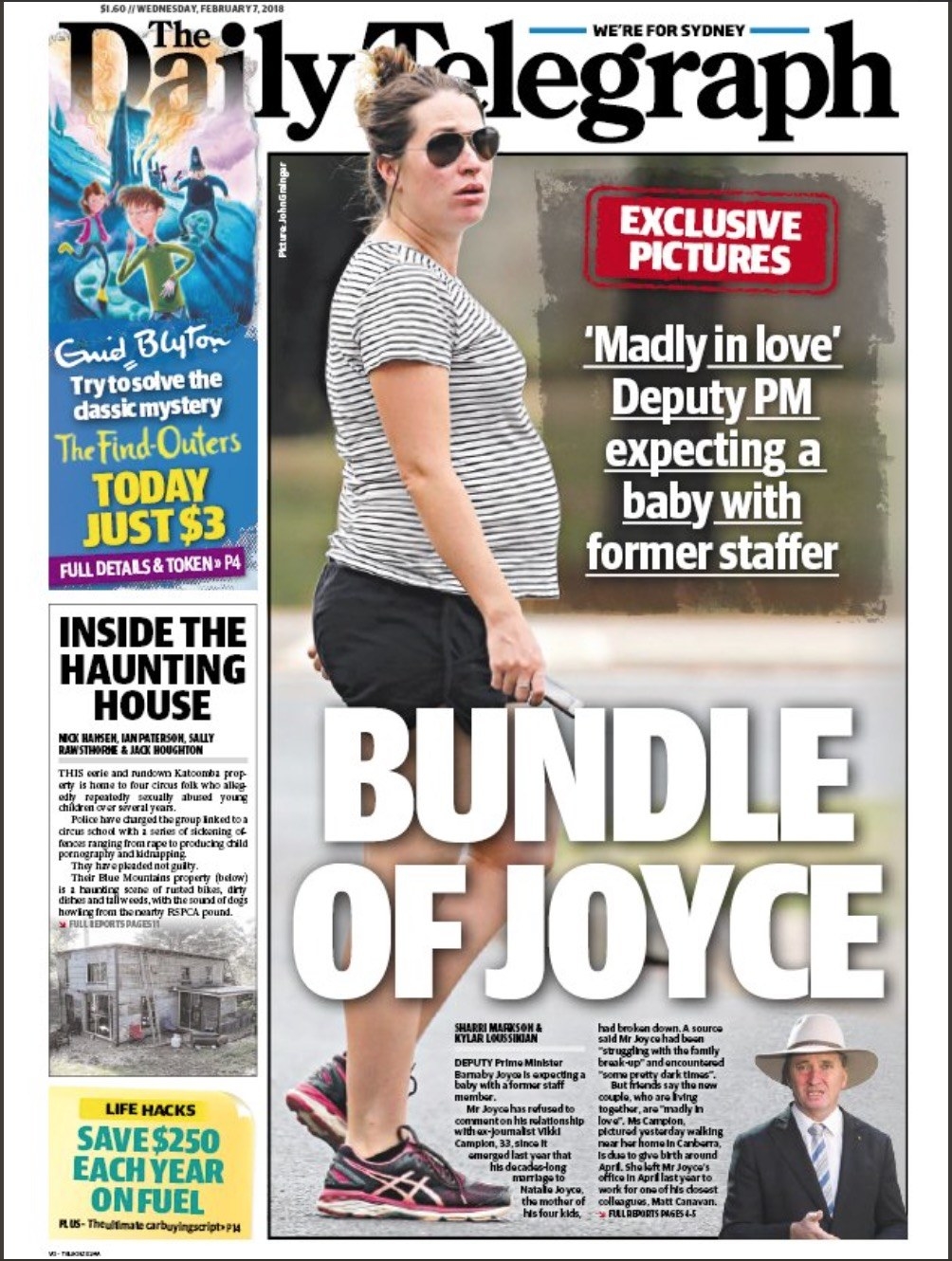 The paper reported that Joyce had been having an affair with his former staffer, 33-year-old Vikki Campion, and that she is now pregnant with their child.
Rumours of the affair and the pregnancy had been widely known in Canberra (home to Australia's national parliament) for months, and had been alluded to in the lead up to the by-election.
The story sent journalists into a prolonged period of navel-gazing: Should the Telegraph have invaded the privacy of a pregnant woman? If everyone in Canberra knew, then why had no-one reported it until now? Is Joyce a huge hypocrite for campaigning as a traditional family man, and for the sanctity of marriage during a same-sex marriage postal survey on the lives of LGBT Australians?

Joyce has four children with his estranged wife, Natalie.
In a statement released to media on Wednesday, Natalie Joyce said the news was "devastating", and she felt "deceived and hurt" by the actions of her husband and Campion.
And then the national broadsheet, The Australian, broke a story about how Joyce is living rent-free with Campion in a rural townhouse owned by a multi-millionaire ­businessman.
The story also alleged that Campion was moved, with the approval of prime minister Malcolm Turnbull's office, from Joyce's office to a senior adviser position on senator Matt Canavan's staff. This move – approved after the relationship became the subject of rumour – delivered Campion a significant pay rise.
Joyce faced the media this morning, and later released a statement to address the affair and the details of Campion's employment.
He said that Campion worked on his federal election campaign as a media advisor in 2016, and later joined his staff until April last year, when she went to work with Canavan in a role for which he said she was "well qualified".

Joyce said in the statement that at this time he tried to make his marriage work and that at that point Campion was not his partner, which is why he felt no need to talk to the prime minister about the situation.
Three months later Campion went back to work at Joyce's office temporarily because Canavan was stood down over his own citizenship and eligibility as a politician.
Around this time Campion fell pregnant (she is due in April this year).
In August, Campion moved to work at MP Damian Drum's office, in a social media adviser position created for her.

In October, The Australian has reported, Campion went on stress leave.
In December Joyce told parliament he had separated from his wife.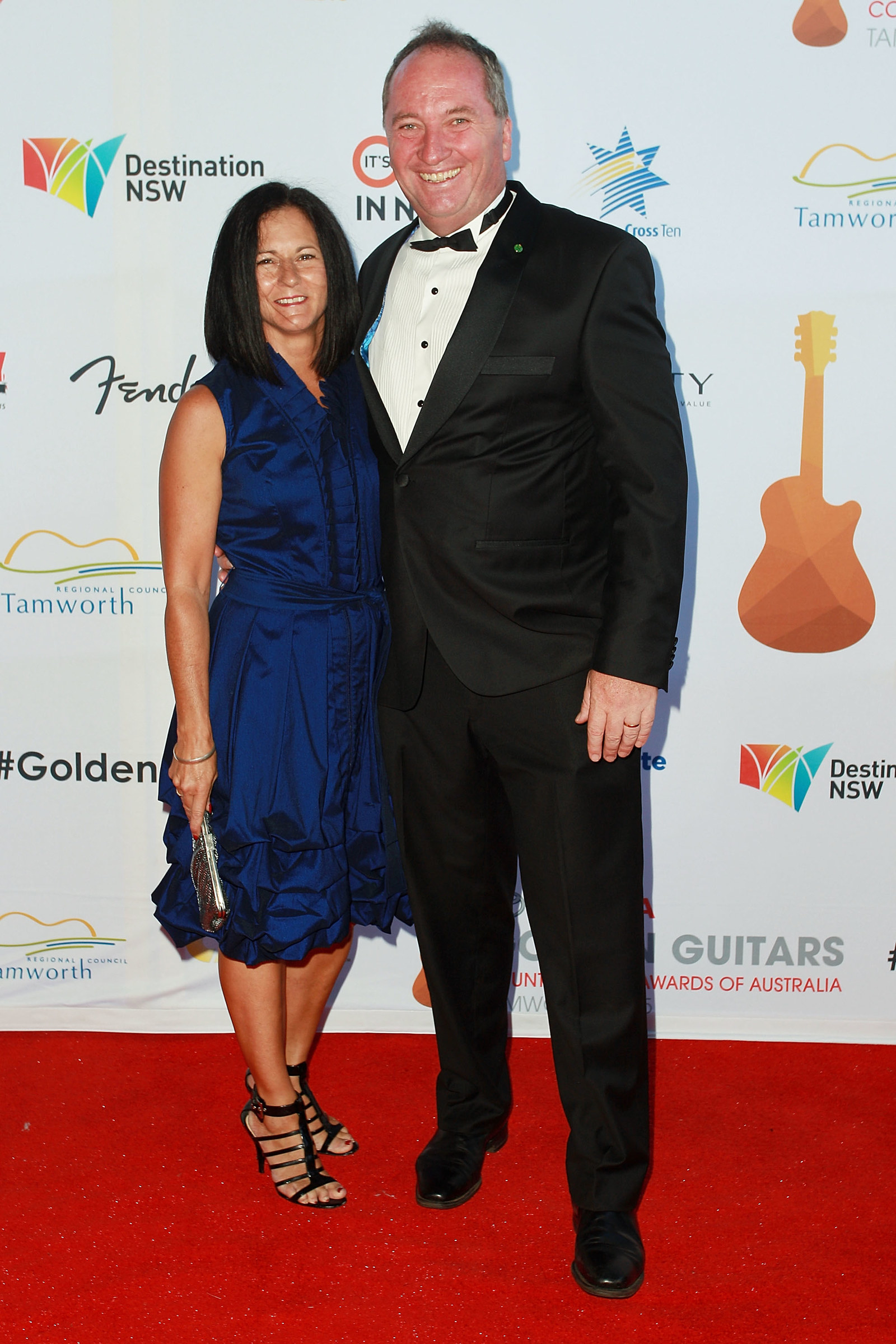 In his statement on Tuesday, Joyce said he deeply regretted the failure of his 24-year marriage and "the tremendous hurt" caused to Natalie and his four daughters.
"Vikki Campion has also been the subject of unwanted and deeply hurtful commentary at a difficult time, particularly as we are having a child together in mid-April," he said in the statement.
At the moment Australia is governed by a coalition between the Liberal and Nationals parties in which the prime minister must be the leader of the Liberals, and the deputy prime minister must be the leader of the Nationals.
So if Joyce has lost support in his own party over this whole debacle then we could see a new deputy PM.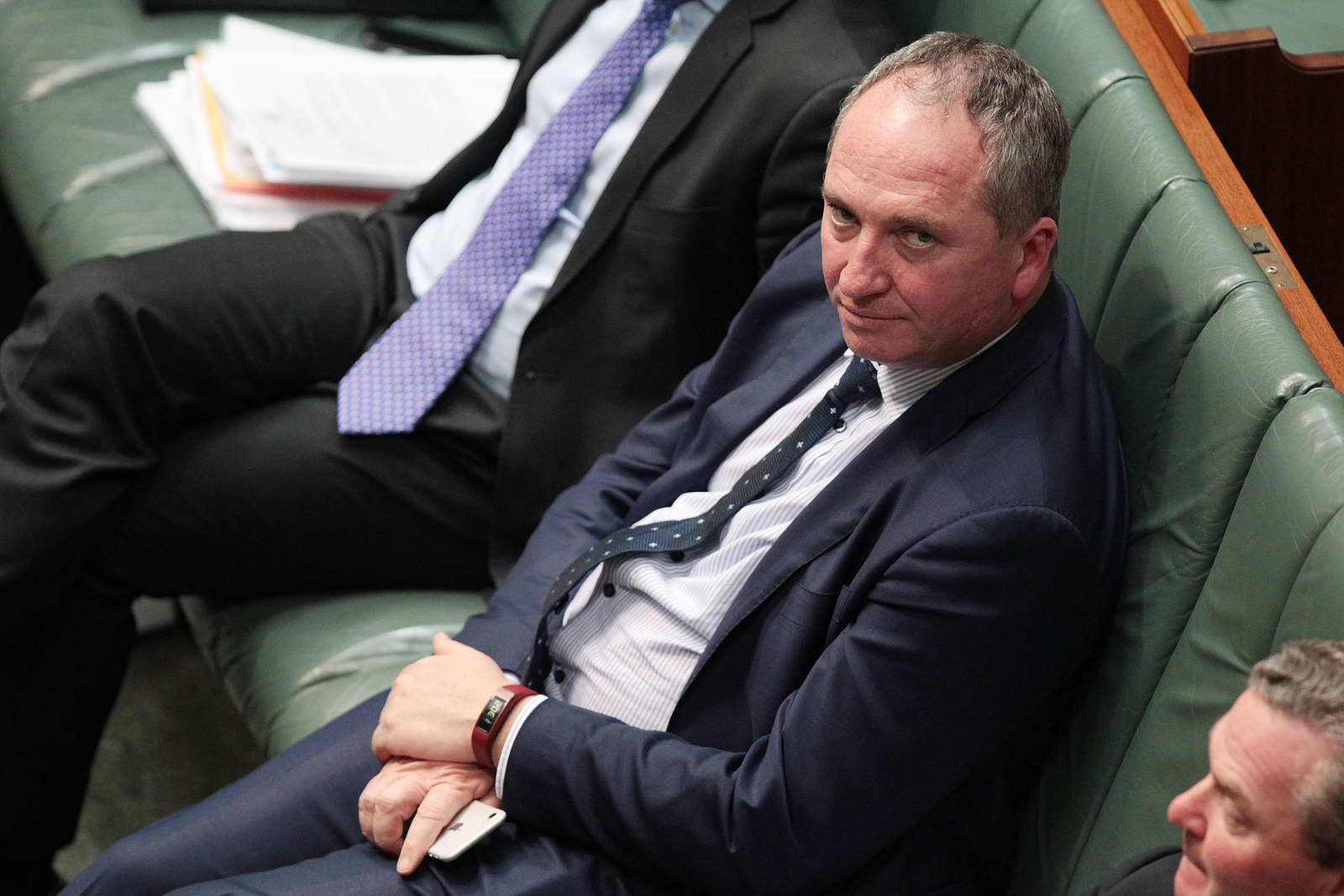 The prime minister's office has distanced itself from the scandal by emphasising that staffing decisions for the Nationals are made by members in that party.
Joyce has told his party room he is not going anywhere: "Everyone in politics goes through a time of trial, this is mine, but I will emerge through it."