These Australians Won't Be Going To The US For At Least The Next 90 Days
BuzzFeed News spoke to Aussies from Syria, Iran, Iraq, Somalia and Sudan, who've now been banned from entering the United States.
by
,
As the full extent of Donald Trump's move to ban immigration from seven predominantly Muslim countries became clearer, many Australians started to realise they'd also be barred from entering the US.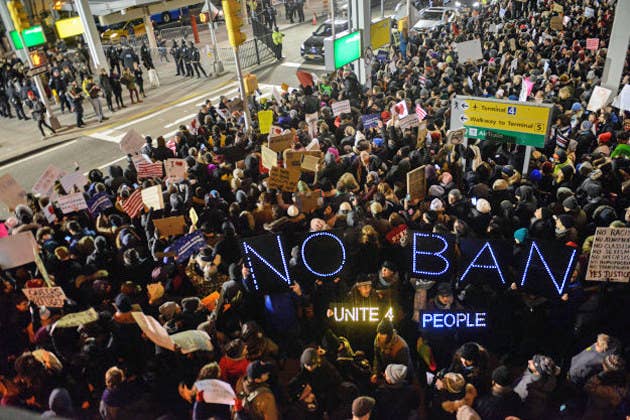 Trump's executive order temporarily bans citizens from seven Muslim countries - Iran, Iraq, Syria, Somalia, Sudan, Yemen and Libya - from entering the Unites States for 90 days, even if they are citizens from another country.
It means Australians who have dual nationality status will be banned from setting foot on US soil for the next three months.
The order also placed an indefinite suspension on taking refugees from Syria.
BuzzFeed News spoke to several Aussies who won't be allowed in the US about what it feels like to know you're not welcome.
Saad Al-Kassab, 17 - Syria.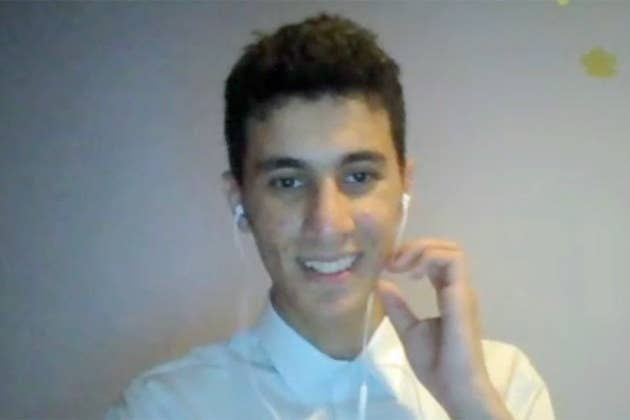 Al-Kassab is a Syrian refugee from the city of Homs who despite learning English only two years ago, recently graduated first at one of Australia's largest Catholic schools.

"I think the ban is the new form of discrimination and it is a huge disgrace," Al-Kassab said.
"It is scary that it won't only stop on the ban, the ban will cause an increase in the hate crimes and justify hate actions against the Syrian community not only in USA but all over the world."

He and his family fled in 2013 from pro-Assad forces in Syria.
Al-Kassab's brother Omar said, "we have a saying 'these cheeks got used to the slaps'. I think that's how most of Syrians feel right now".
Moozhan Kheiri, 20 - Iran.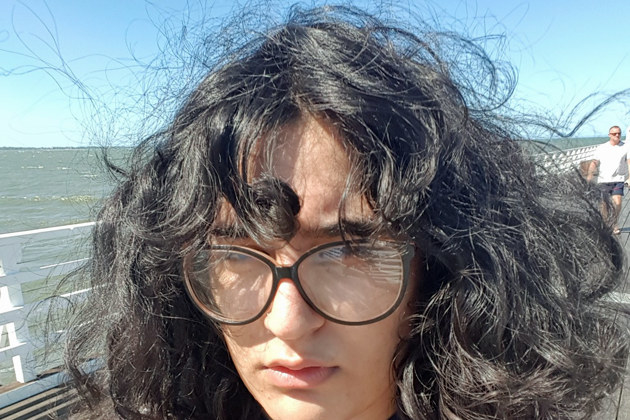 Kheiri came to Australia with her family in 2003 and says she is scared and angry about being banned from traveling to the United States.
"I'm very angry at this situation Iranians have been placed in. We honestly don't deserve to be treated the way we are by the American government," she said.
The 20-year-old is also worried that other countries will now follow suit with similar suspensions and bans.
"I'm very scared of this ban being adopted by other governments around the world."
Yassmin Abdel-Magied, 25 - Sudan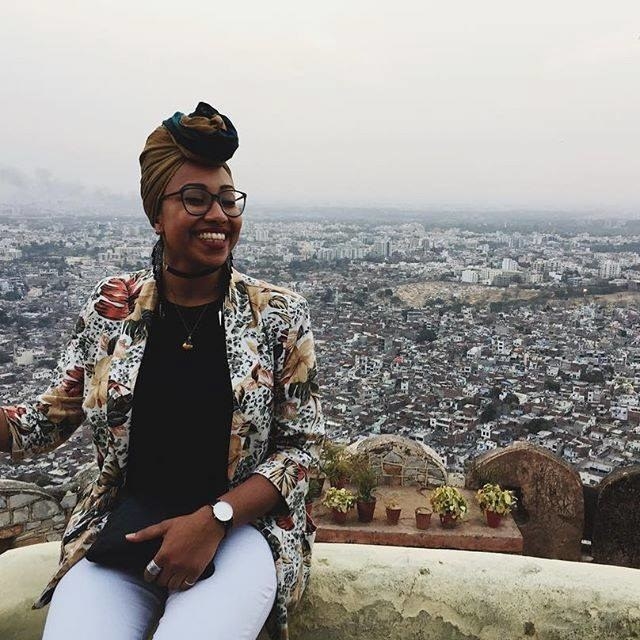 Engineer, author and TV presenter Yassmin Abdel-Magied won't be able to attend events in the US in which she would have been a keynote speaker because she was born in Sudan.
"One was, ironically, on multiculturalism," the 2015 Queensland Young Australian of the year told BuzzFeed News.
"This was imperative for a business I'm in the process of launching so it affects my income and future opportunities."
The not-for-profit founder and host of ABC's Australia Wide is concerned about her cousins in the US who will be affected by the ban.
"[The policy] is not even dog-whistling, this is like wolf-howling with a boombox. If the purpose of the policy is to stop terrorists, then [the Trump administration] should review visas from countries from where terrorists actually heralded from like Saudi Arabia," she said.
"This sort of policy has never been shown to reduce terrorism... these moves are what led to the erosion of international norms, and soon enough, human rights."
Abdel-Magied was planning further study, potentially in the US, which she will now have to reconsider.
"People say to me that it can't happen [in Australia] but we have offshore processing. There's not much difference between me and the folk literally being tortured on Australia's watch right this minute. I just got here a few years earlier."
Hussein Haraco, 51 - Somalia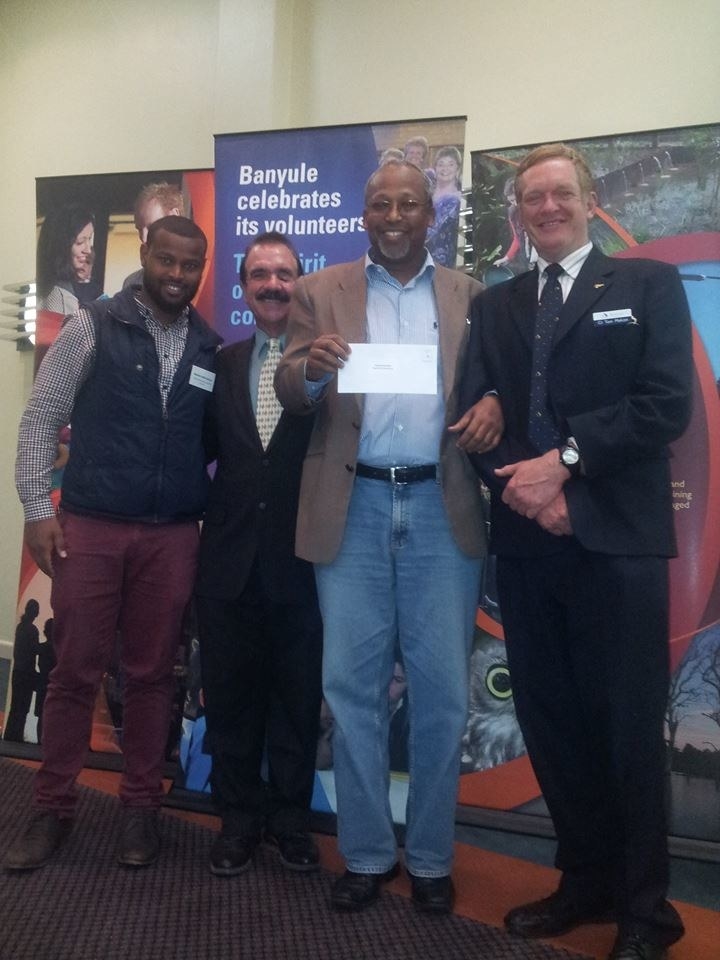 "This will divide so many families," Somali Australian Council of Victoria secretary Hussein Haraco told BuzzFeed News.

"Most of the Somalis [in Australia] have links to family in the United States and visit every year."
Haraco was planning on visiting his step-mother who lives in Houstan, Texas this year but he will now have to reconsider the trip.
"This is the woman who raised me and I wanted to take her to Africa and now all my planning is useless but luckily I haven't booked tickets yet."
He referred to Somali-Australians as "good citizens" who "just wanted to visit their families."
"I really thought [Trump] was bluffing and this wouldn't be a serious thing but now it looks like it is serious."

Roj Amedi, 27 - Iraq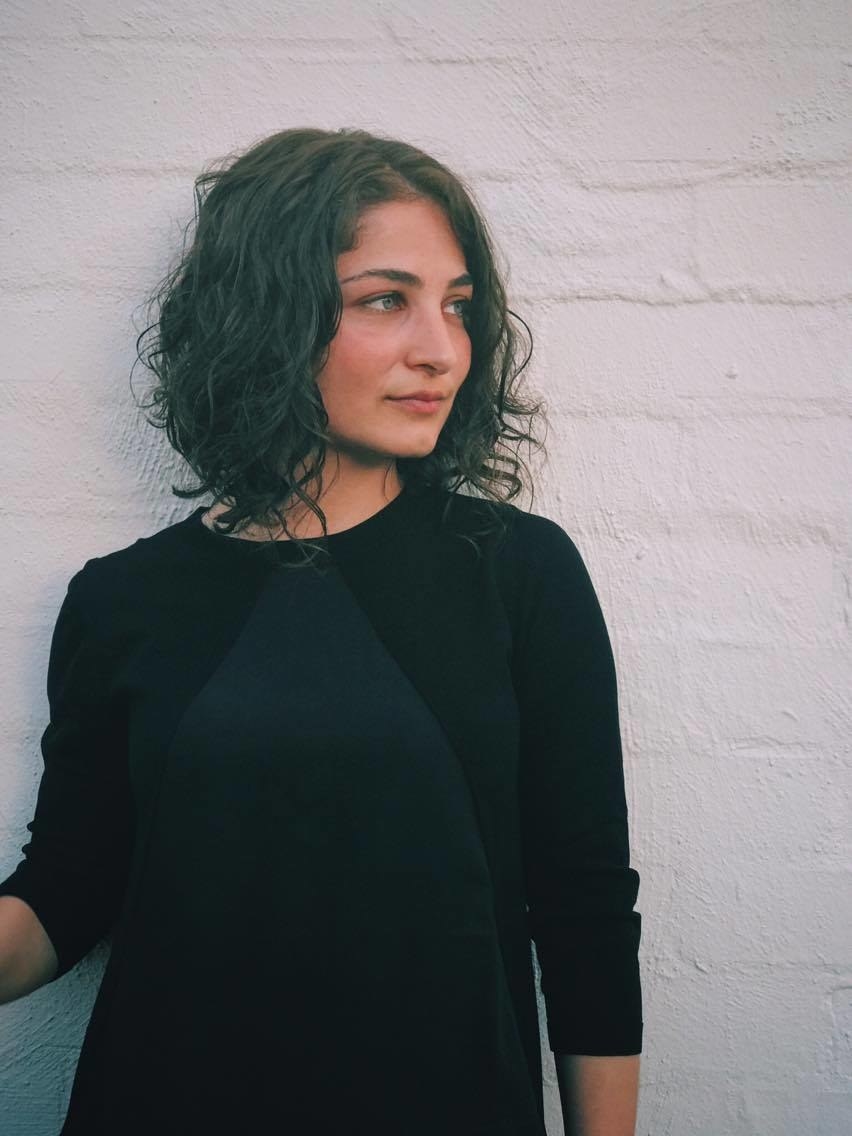 Former Kurdish refugee from Iraq, Roj Amedi, said she will find it harder to "fight and maintain basic levels of humanity and human rights" when faced with policies she said were built on "falsehoods and toxic frameworks".
"It will be hard for marginalised groups to even advocate for their own liberties in the face of such dehumanising policies," the Melbourne-based editor, writer and communications strategist told BuzzFeed News.
"When we let minoritized people down in our global community, we feed into fear, hate, and isolation. Which only prevents collaboration, peace and stability."
Amedi left Iraq in 1993 and, like many dual-citizens, is unsure as to whether her entry to the US would be barred. This is because the state of her Iraqi citizenship is uncertain because of her Kurdish heritage.

"It is abhorrent that we are citizens of countries who instigated and perpetrated warfare, the very reason vacuums were created for the types of conflict we see today, and yet we are blaming innocent people for wanting to seek safety and a better life. We cannot wipe our hands from the blow-back of destructive military strategy... this is an administration that cannot tackle real problems in a nuanced and effective way."