An Aussie Mother Nearly Bled To Death. Here's Why Doctors Stand By The Contraceptive That Almost Killed Her.
Doctors, hospitals, and women's health providers want more Australians to use this contraceptive.
Sunshine Coast woman Shannon Hubbard underwent three surgeries and received 17 bags of blood in a transfusion during a nine-day stint in hospital, including time in intensive care. She was discharged on Sunday.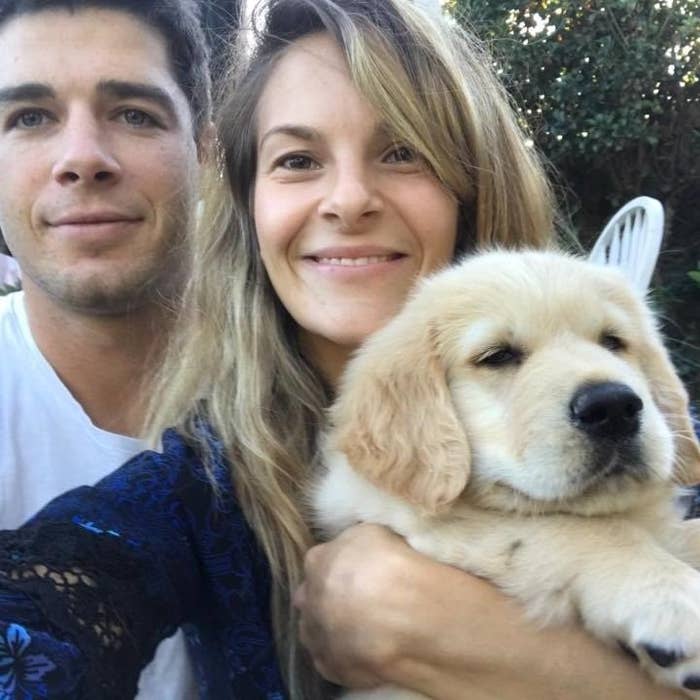 Her surgeon said the 25-year-old mother-of-three almost died, and that it was now "high risk" for her to have any more children due to the blood clots and uterus perforation caused by the insertion of a popular hormonal intrauterine device (IUD), a Mirena.
Despite this, Australia's peak hospital and women's healthcare organisations are trying to encourage more women to choose this form of contraception.
So what is a Mirena, and what does it do?
It is a popular brand of hormonal IUD which is inserted into your uterus, where it releases a small amount of progestin (a synthetic version of the naturally-occurring hormone, progesterone) which thickens the cervical mucus, making it a hostile environment for sperm, so they can't get up there to reach the egg.
It can provide contraception for up to five years which makes it what is called a long-acting reversible contraceptive (LARC).
There have been 968,000 Mirenas inserted over the past 10 years in Australia, with 754 adverse affect reports to the Therapeutic Goods Administration, of which 205 were pregnancy-related reports.
Hormonal IUDs make up just 1.9% of the contraceptives prescribed by GPs in Australia, while oral contraceptives account for 68%.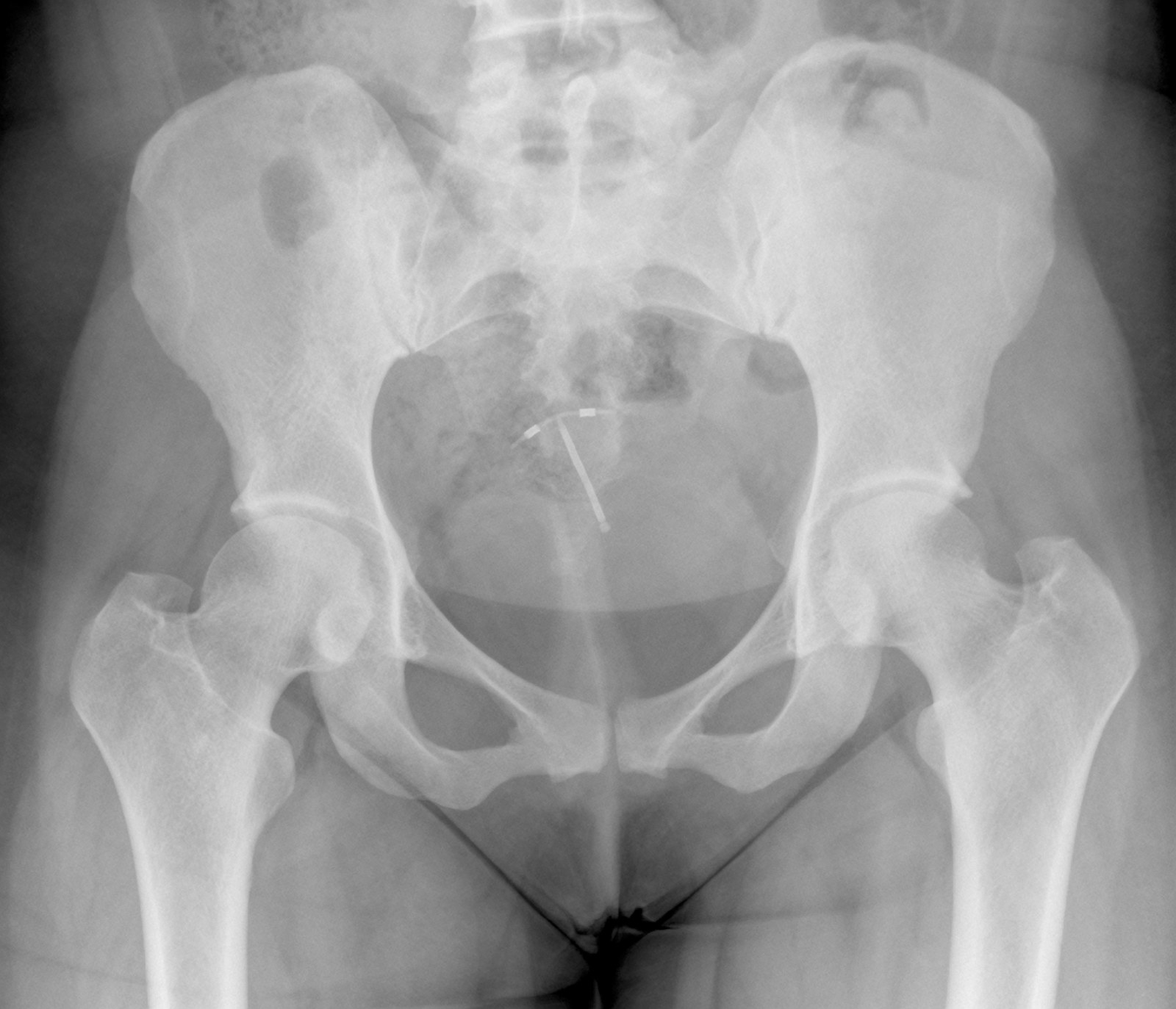 How common are uterus perforations from hormonal IUDs?
The risk of uterine perforation at the time of insertion is 1.4 in every 1,000 insertions.
"This is a catastrophic thing that has happened to this individual woman, but like anything we do in life whether it is a medical procedure or taking medication, it is about weighing up the risks and benefits," Family Planning NSW medical director Deb Bateson told BuzzFeed News.


"Perforations and partial perforations are very rare but they do occur and sometimes are not even noticed, but they can happen and women need to be aware of that."
The risk of perforation is six times higher for women who are breastfeeding compared to those who are not.
"We know the risk of perforation is higher after delivery and in breastfeeding women because the lining of the uterus is a bit thinner when you're breastfeeding because you have lower oestrogen levels," she said.
IUDs have been used by millions of women around the world and are recommended by the World Health Organisation.
How does that complication rate compare to other contraceptives?
It is difficult to compare because there are different risks associated with different contraceptives.
Bateson said IUDs don't have the same risk of blood clots as the oral contraceptive pill.
One to five women at reproductive age in every 10,000 will develop venous thromboembolism (blood clots which can lead to death). The overall risk of the potentially deadly blood clots is three times higher (three to 15 women in every 10,000) for those on the combined oral contraceptive pill.

"The risk [of blood clots] is substantially higher again during pregnancy," Bateson said.
Pregnancy increases a woman's risk of clotting fourfold, and post-partum (up to around six weeks after the birth) the risk is up to 10 times higher.
Academic and gynaecologist associate professor Kirsten Black said it was important to recognise that there were risks with all contraceptives, as well as risks with pregnancy and childbirth — Australia's maternal mortality rate is around 6.8 deaths per 100,000 births.
"The risk of post-partum haemorrhage is more common than blood loss from an IUD perforation," Black said. "We know around 5% of women will have a post-partum haemorrhage of more than 500mls [of blood lost]."
Why are doctors campaigning for Australian women to have better access to LARCs?
LARCs are a group of methods that include IUDs (copper and hormonal), contraceptive injections and implants, which are all more than 99% effective.
The failure rate of Mirena, specifically, is very low. Clinical trials put the cumulative failure rate at 0.21% after one year.
The World Health Organisation also supports strategies to increase their uptake and increasing access to LARC methods is a health priority for governments in the US and UK.

Last year Australia's hospital, healthcare and family planning organisations came together to release a statement calling for all LARC insertions and removals to be covered by Medicare, and for Australia to train more health professionals on implant and IUD insertions.
"The uptake of LARCs is low in Australia — yet clinical and other experts, both here and internationally, recommend them as the most effective reversible contraceptive, within the context of informed choice," Australian Healthcare and Hospitals Association (AHHA) chief executive Alison Verhoeven told BuzzFeed News when the statement was released.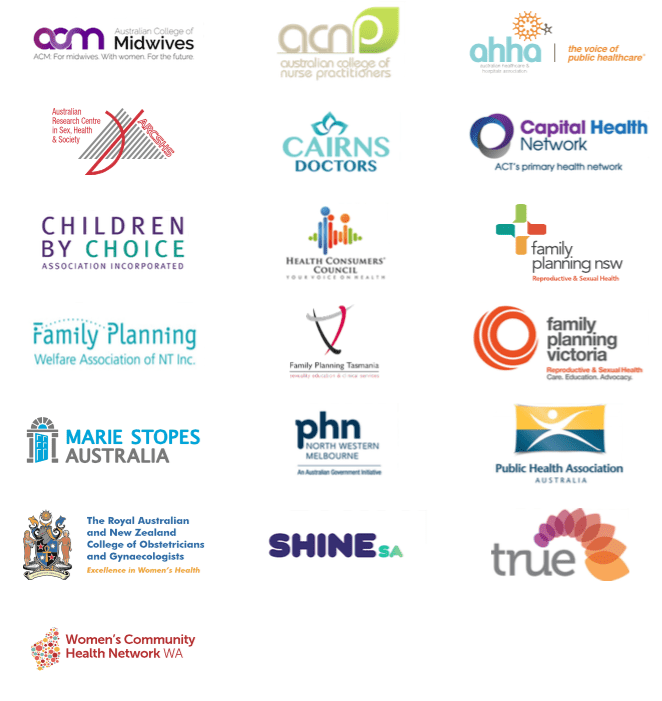 LARCs are favoured by doctors because they are not user dependent like other contraceptives. A 2016 study found around 60% of Australian women who have had an unintended pregnancy were using contraception — most notably the pill (43%) and condoms (22%).
When LARCs came under fire in December after the ABC aired a segment on possible adverse side effects, the medical community defended the devices.
The Australian Medical Association's Michael Gannon said in most cases they were a safer option than the combined oral contraceptive pill.
"[LARCs] are not perfect and they do have side effects, but the beauty of them is that they are reversible and the hormonal effects are out of the body within 48 to 72 hours of removal, and in the vast majority of circumstances, that removal is simple and takes either seconds or minutes," Gannon said on Sky News.
"They are overall — appropriately used — extremely safe, and they've been an absolute bonanza for women in Australia over the past 20 years."
What do I need to know before I get an IUD to make sure there isn't a complication?
If you are breastfeeding your chance of perforation may be increased.
Other factors that might make you a bad candidate for an IUD include a history of pelvic inflammatory disease, cancer, Wilson's disease of untreated pelvic infections like chlamydia or gonorrhea.
Or like Hubbard, if you have uterine abnormalities that make it hard for the IUD to stay in place.

Hubbard's doctors told her she has a retroverted (tilted) uterus which increases risk of side effects for women who have contraceptive devices inserted.
Hubbard said she wasn't warned of the risks but told the Nine Network: "I wanted to make it very clear that my message isn't to never get a [hormonal intrauterine device] Mirena."
Here is a more comprehensive list of what you should know before getting one.