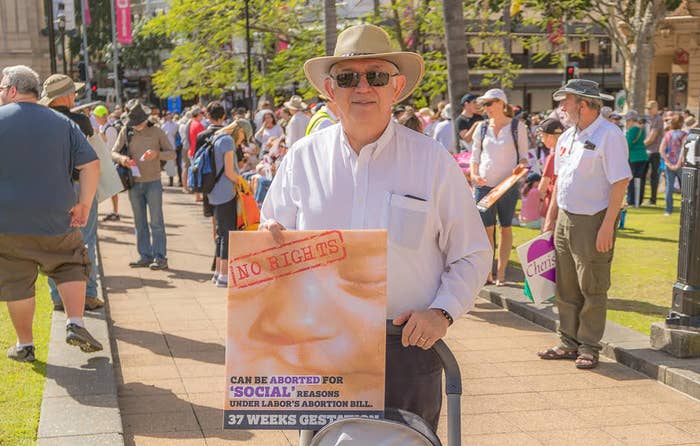 Australian Christian Lobby Queensland director Wendy Francis could not clearly define what an abortion for "social reasons" actually was.

"It's a very good question," Francis told BuzzFeed News. "Social reasons does not preclude any reason is my understanding.
"Social reasons are acceptable for abortion at any stage of pregnancy."
Let's take a closer look at this discussion.
Abortion is illegal in Queensland under the state's Criminal Code and a termination only becomes lawful if it is to "prevent serious danger to the woman's physical or mental health".
The proposed legislation would take abortion out of the Criminal Code and into health legislation, where it would be available to a woman up to 22 weeks gestation, after which she would require two separate doctors to approve the procedure.
Queensland's health minister Steven Miles will be voting for the bill, which he said ensures "all complex and important issues can be addressed" and that it makes the procedure "a health matter between a woman and her medical practitioner".
"Social circumstances often include domestic or family violence, socio-economic disadvantage, homelessness, addiction or mental health concerns," Miles told BuzzFeed News. "Our proposed legislation is drafted to address those circumstances."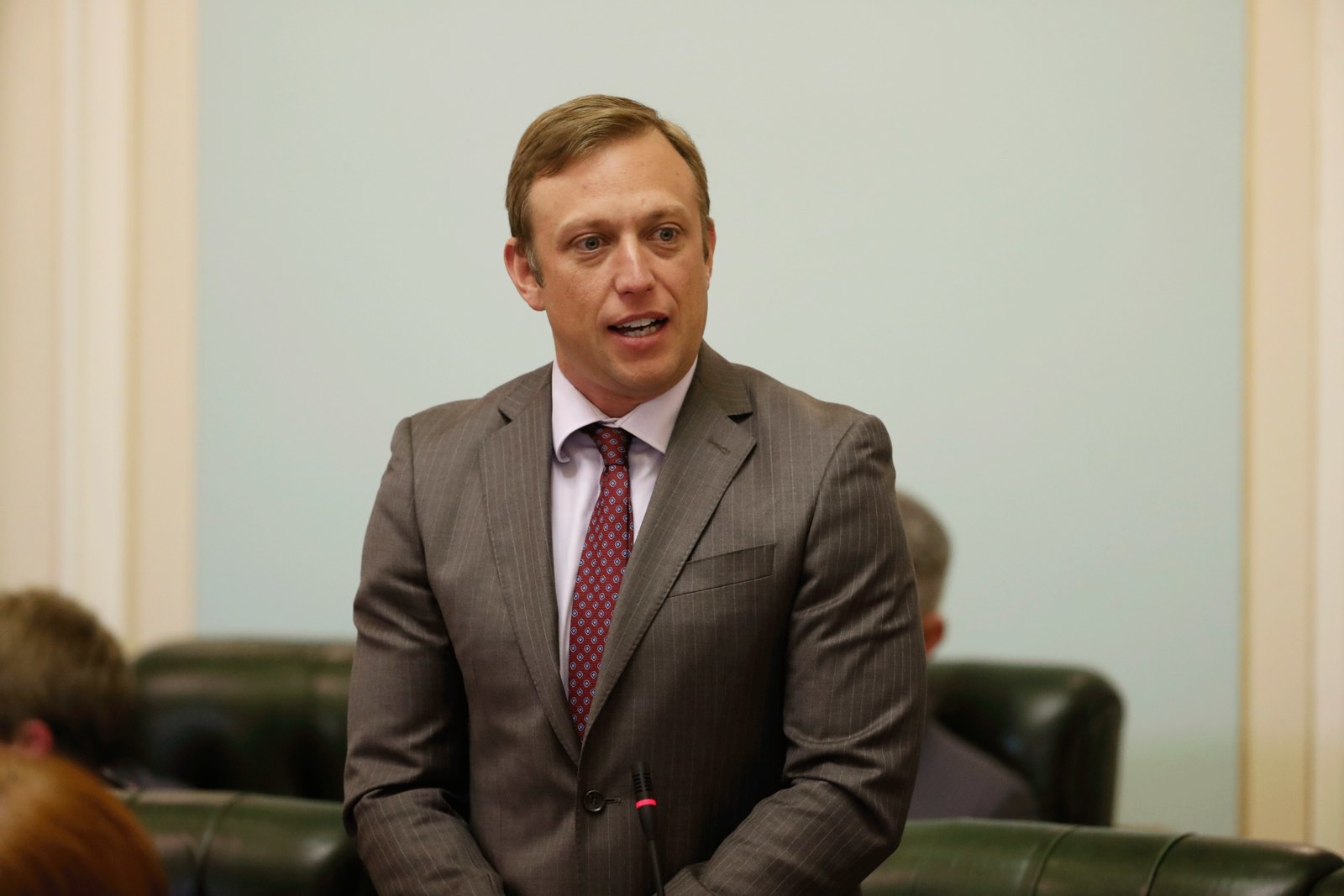 Brisbane woman Ruby* paid for her abortion in 2005 with coins.
"I was 19, earning below minimum wage and living with my [older] partner," she told BuzzFeed News. "We were both drug addicts."
Ruby was working as a piercing apprentice when she realised her contraception had failed and she was pregnant.
"I was a drug addict, but I also took the pill religiously," the now 32-year-old said.
Ruby asked her sister, who worked as a bartender, and her sister's coworkers, for financial help.
"They all gave me their tip jars so I could pay for it," she said. "I didn't realise I was already at 13 weeks [gestation] and so it ended up costing $350. It should have cost more but the lady took pity on me as I was paying with 20 cent pieces."
The notion that her termination was a flippant or invalid decision because it falls into the category of a social abortion is "ridiculous" to Ruby.
"I am a living breathing human being and I need autonomy over my own life and body."
Sian Tooker, a senior counsellor at Brisbane all-options counselling service Children by Choice, said the vast majority of her clients with substance abuse issues had a history of trauma.
"These pregnant people might go on to make the decision that they are not best placed to continue a pregnancy for the sake of their own wellbeing and that of the child they might have in the future," Tooker told BuzzFeed News.
"I have supported women with substance abuse issues both who have decided to end the pregnancy and who have decided to continue the pregnancy. It is not some flippant reason, it is that individual very seriously considering the best outcome."
Social reasons covers homeless clients with unwanted pregnancies.
"We do everything we can to link them to specialist services for accommodation," Tooker said. "Usually when someone is homeless there are a range of other issues and that even if they do find safe accommodation they might still decide their life is not in a place to continue a pregnancy."
Some women decide they do not have the capacity to parent another child.
"We speak fairly regularly to people who have caring responsibilities like a child or partner with a disability or significant mental health issue," she said. "These people need to be able to make choices without people laying judgement on them."
Tooker said the word "social" evoked "lighthearted" imagery of social gatherings and "going to the movies".
"But in the context of health, the word social has a completely different meaning," Tooker said. "When someone with an anti-choice agenda is talking so flippantly about 'social reasons' it really does no justice at all to the complexities of the circumstances the individual might be experiencing."
Domestic violence, particularly sexual violence, is classed as a social reason to terminate a pregnancy and Tooker said she counsels women whose partners have "deliberately impregnated them through sexual violence" to keep them in a relationship.
The Australian Institute of Family Studies says women are at an increased risk of experiencing violence from an intimate partner during pregnancy, and if domestic and family violence already exists, it is likely to increase in severity during pregnancy.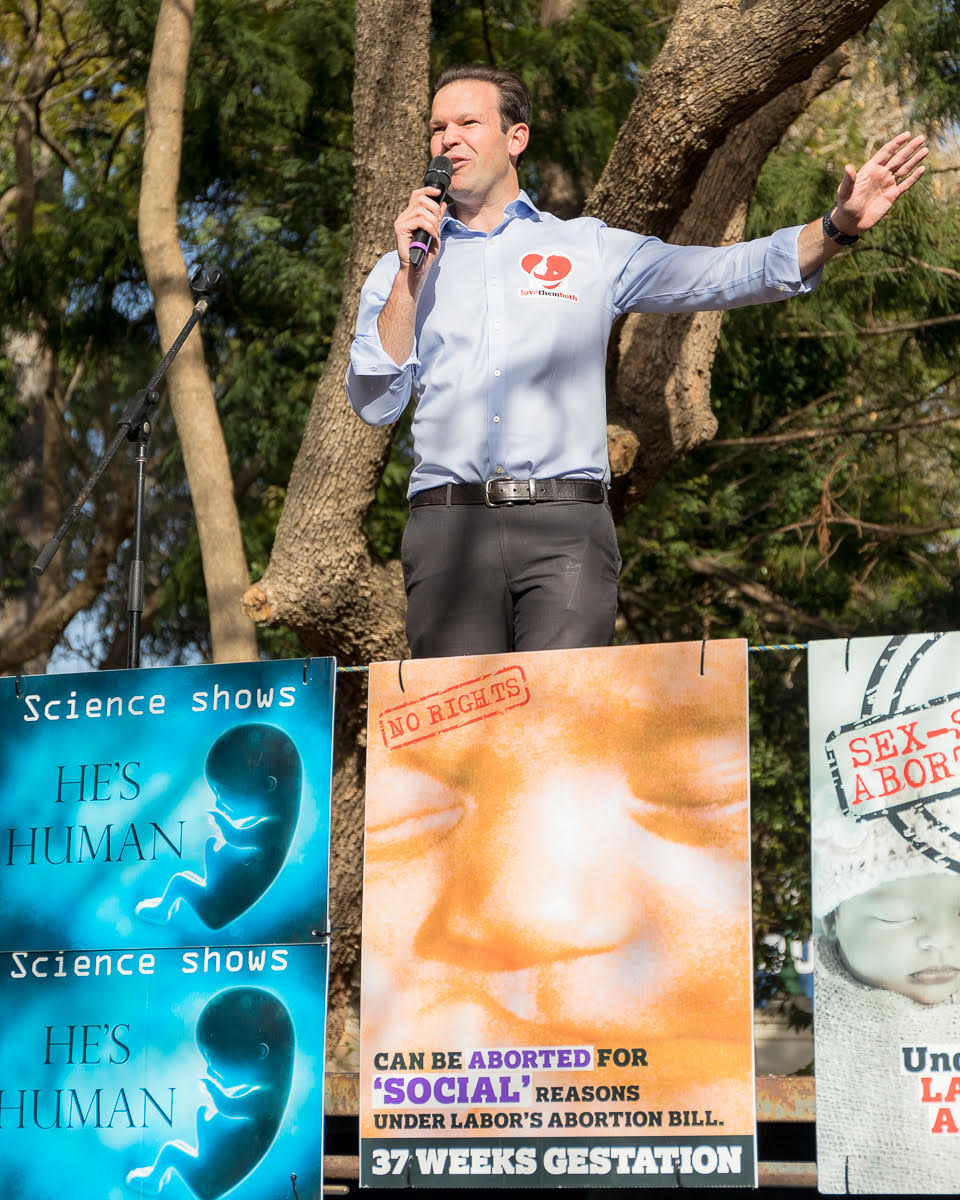 This is not news to Women's Legal Service Queensland principal social worker Lulu Milne, who said many women screened for domestic violence will say "it started when I became pregnant".
"Most abortions happen for social reasons, so the pregnancy is unplanned and they are not ready to have a baby at the moment, maybe there are financial issues, or for many of our clients they do not want to be trapped in a violent relationship, which is a realistic consideration because then you become connected to this person for the next 18 years, and in some ways the rest of your life," Milne, who has been a social worker for 18 years, told BuzzFeed News.
"This is a serious decision that women do not take lightly."
Milne has seen clients experiencing reproductive coercion "where the perpetrator will manipulate their female partner's choices around her fertility and reproduction".
"They might take the condom off during sex, or flushing her pill down the toilet all the way, to actual unprotected rape, or in some cases forcing an abortion, but usually we see these highly controlling men using pregnancy as a way to further extend that control over a woman and force a dependency, because pregnancy creates a financial and social dependency."
Many of her clients have serious mental health or substance abuse issues combined with domestic violence situations where existing children are entering into the child protection system, she said.
"We are talking about women who are thinking about that child and it is about not wanting to bring a child into an environment where there is violence or poverty, because they want to be ready and their best selves when they become or continue to be a mother."
The protest signs at last month's rally also claimed the proposed legislation would allow a termination on social grounds at "37 weeks gestation".
Queensland obstetrician and maternal-foetal medicine specialist Dr Carol Portmann recently told BuzzFeed News the notion that any doctor would perform a termination for social, or "psychosocial", reasons in the third trimester was a "ludicrous fallacy".
"In my 20 years' experience in Queensland, where I have ever been asked by any woman to perform a termination in the third trimester for psychosocial reasons, it is always because a baby has [been] found to have such a severe heart or brain jury, or where the mother's life is at risk," she said. "Even in a very late pregnancy diagnosis, or if someone turned up thinking they were at 14 weeks gestation and found themselves at 30 weeks, they would just have to go on to have the baby."
*Name changed for privacy reasons.
The National Sexual Assault, Family & Domestic Violence Counselling Line – 1800 RESPECT (1800 737 732) – is available 24 hours a day, seven days a week for any Australian who has experienced, or is at risk of, family and domestic violence and/or sexual assault.