Eight teams, 28 matches, two months.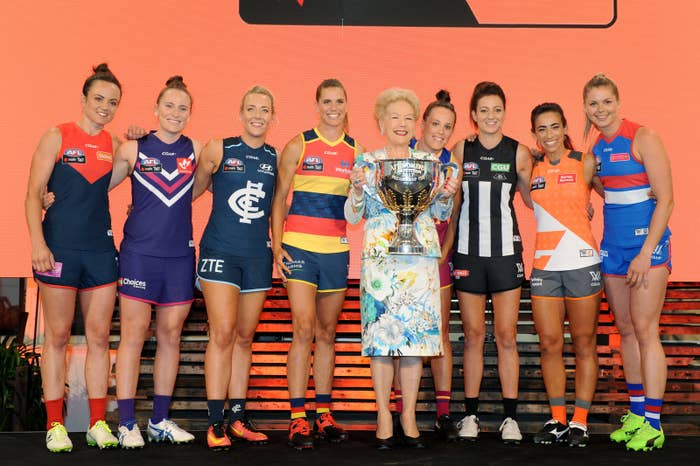 The first ever national AFL women's competition kicks-off this Friday night.
Here is everything you need to know before that first whistle sounds.

1. Tickets to the first season are FREE!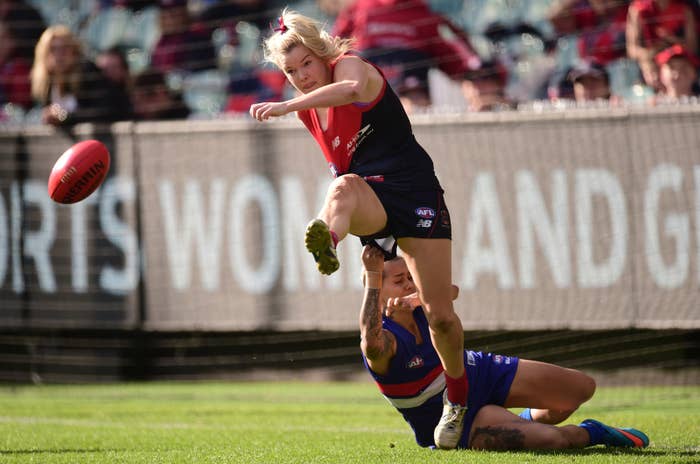 All of the 28 games will be totally free, except for five matches to be played as double-headers with the men's pre-season competition. That is more than a few extra dollars to spend on frothies and pies.
But if you want to watch from home, Channel Seven will broadcast the inaugural match on Friday night and one Saturday game each round.
For every other game, you'll have to bribe that one mate who has Foxtel with some footy franks.
2. There are eight teams from five different states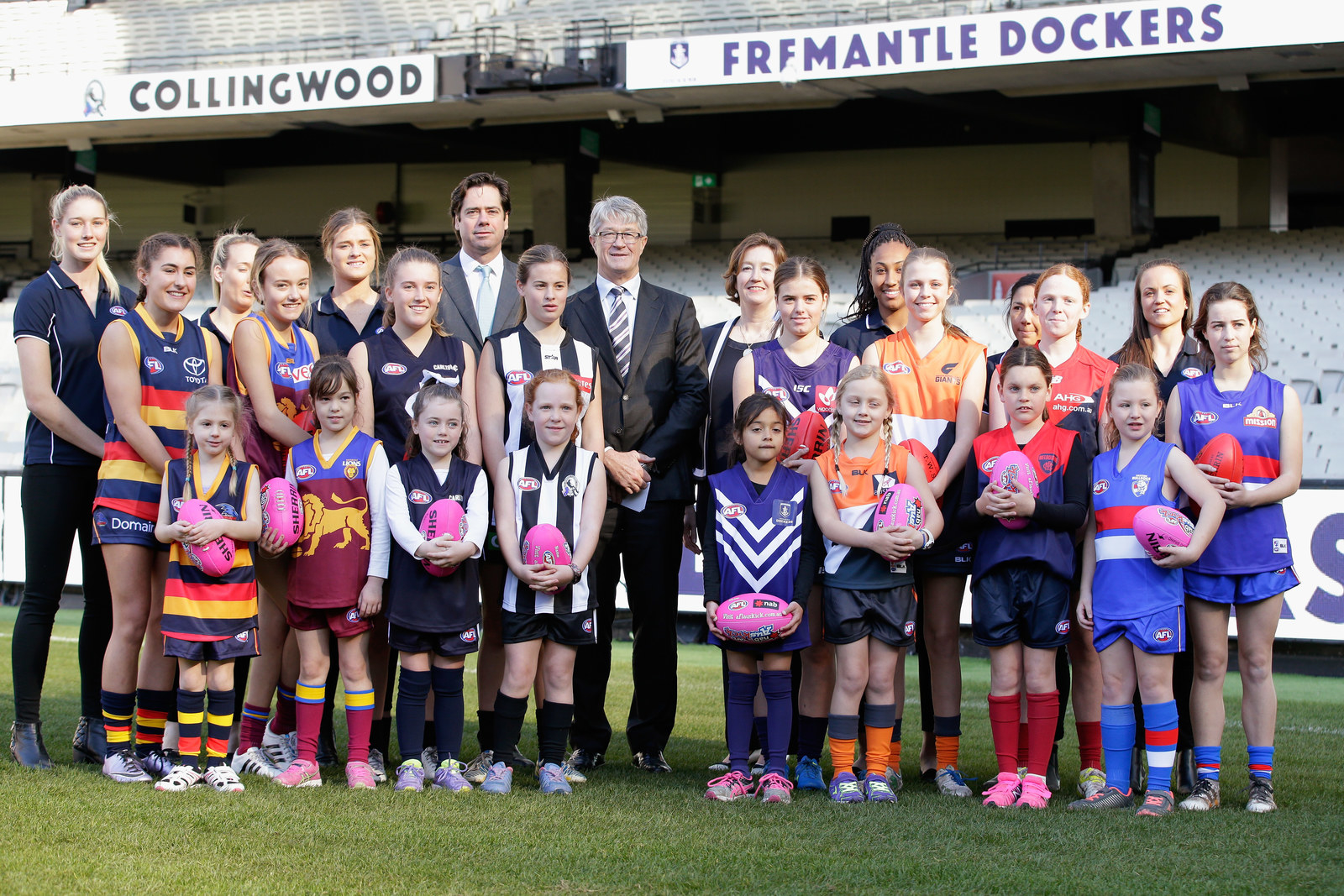 The AFL only put eight franchises up for the existing clubs to bid on in an attempt to concentrate the talent pool until the league gets a bit bigger.
Carlton, Collingwood, Melbourne, Western Bulldogs, Fremantle, Adelaide, Greater Western Sydney (GWS) and the Brisbane Lions each have a team competing for the cup.
3. Some of the players have been poached from other sports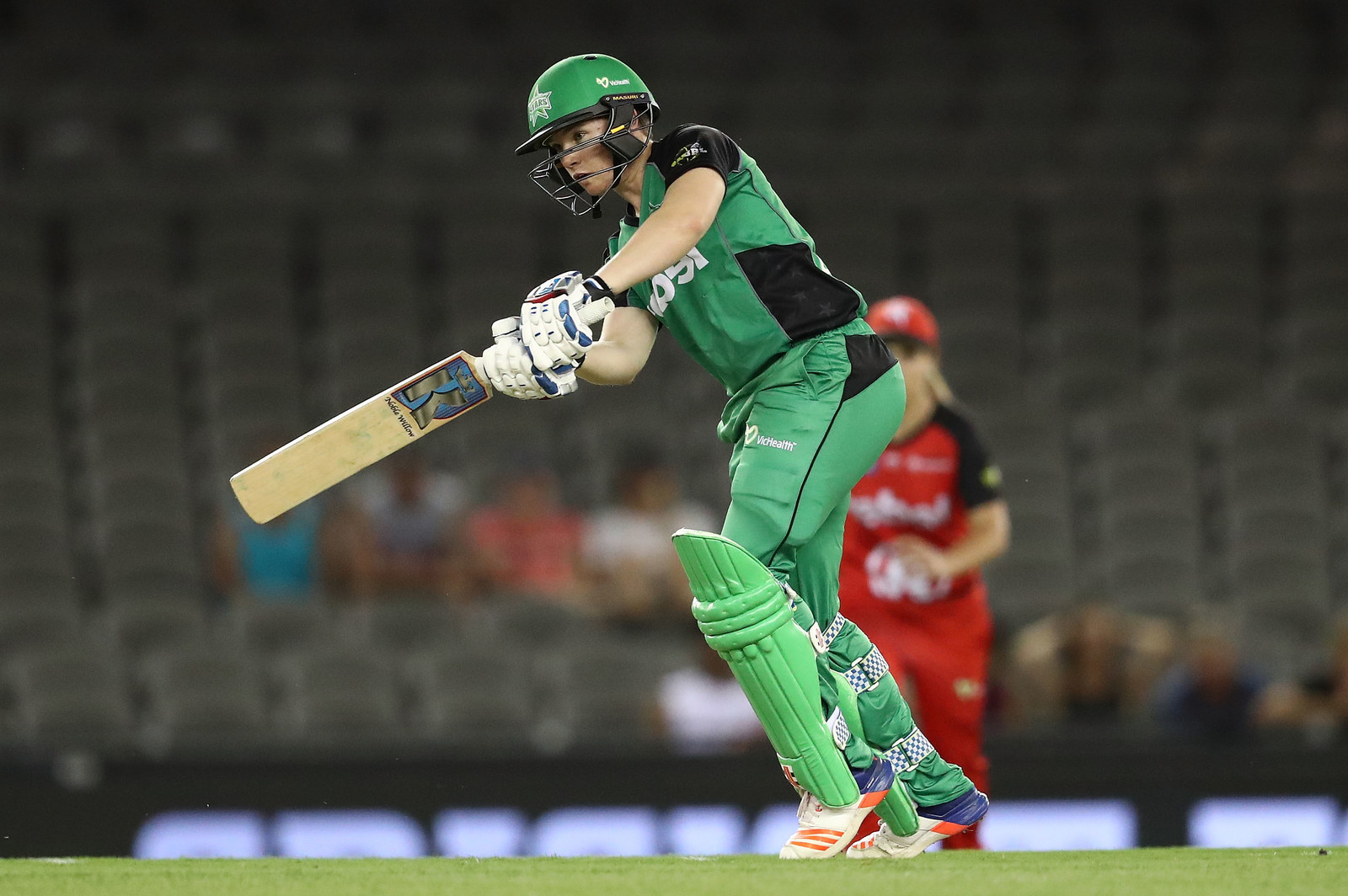 Each club was allowed to sign two "rookie" players, so elite athletes were drafted from other sports and only picked up a Sherrin for the first time in the last year.
Jill-of-all-trades Cecilia McIntosh won a silver medal in javelin at the 2002 Commonwealth Games, has represented Australia in bobsled at the Winter Olympics and has been a champion national weightlifter. Her AFL debut will be as a defender for Collingwood.
Western Bulldog Brooke Lochland, 25, is an international speed skater, and two-time Olympic basketballer Erin Phillips will play as a forward for Adelaide.
Another basketball star, Jess Bibby, will play for GWS, as did elite soccer player Ellie Brush, while the Western Bulldogs decided to take a chance on netballer Libby Birch.
Cricketers were also a popular choice - former Southern Stars batter Jess Cameron was scooped up by Collingwood, and Brisbane Heat Women's Big Bash League captain Delissa Kimmince was signed to the Brisbane Lions.
4. The teams are made up of women at really different levels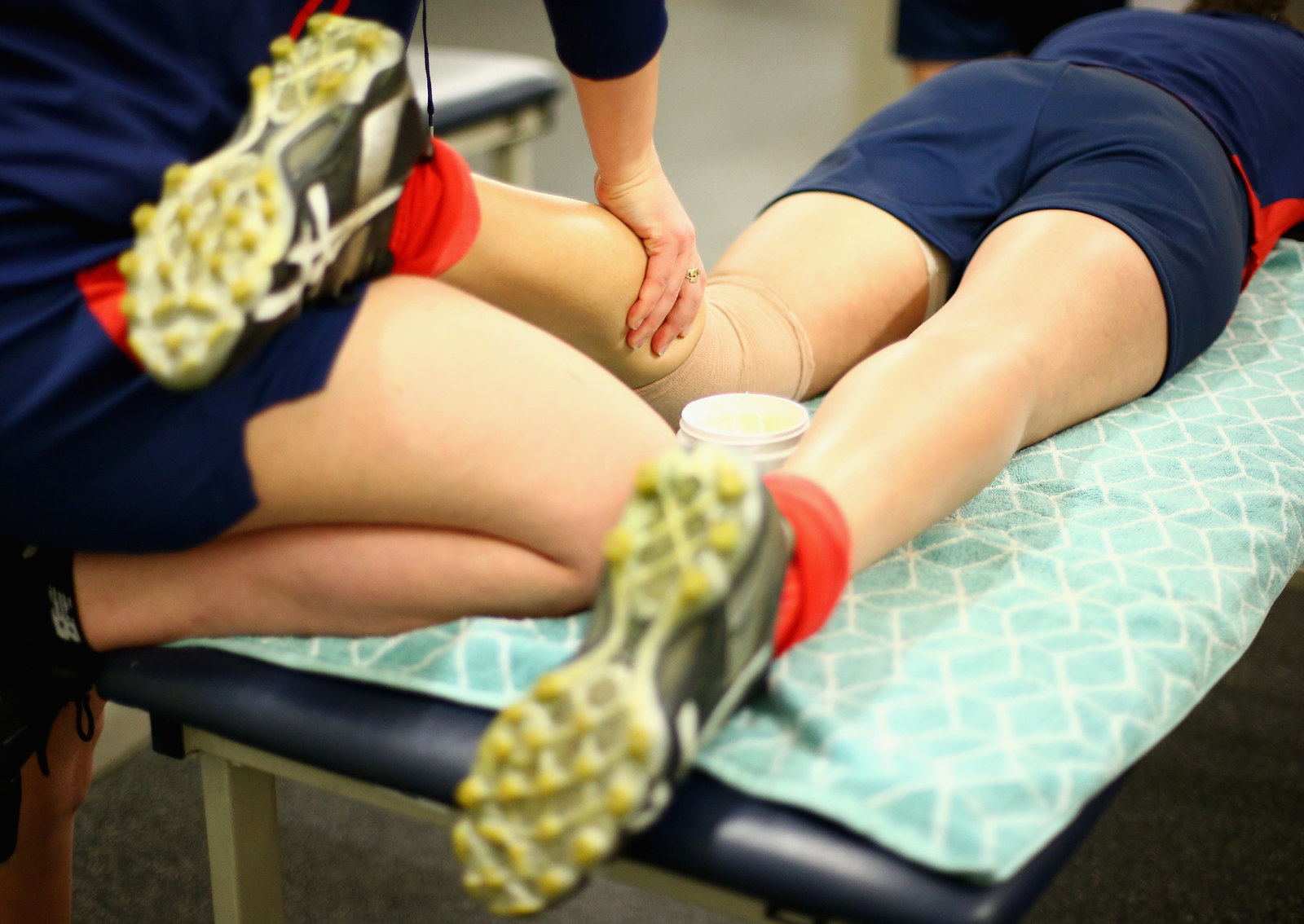 As well as rookie players, each club was allowed to sign two "marquee" players to their teams.

So Collingwood signed the first player to boot 100 goals in the Victorian Women's League, Moana Hope.
Melbourne drafted Daisy Pearce, a former midwife who took out the VFL women's best-and-fairest award last year.
Fremantle Dockers captain and marquee player Kara Donellan is an experienced player who has been tipped as the woman to watch during Friday night's inaugural game.
5. There are a couple of small differences from the men's code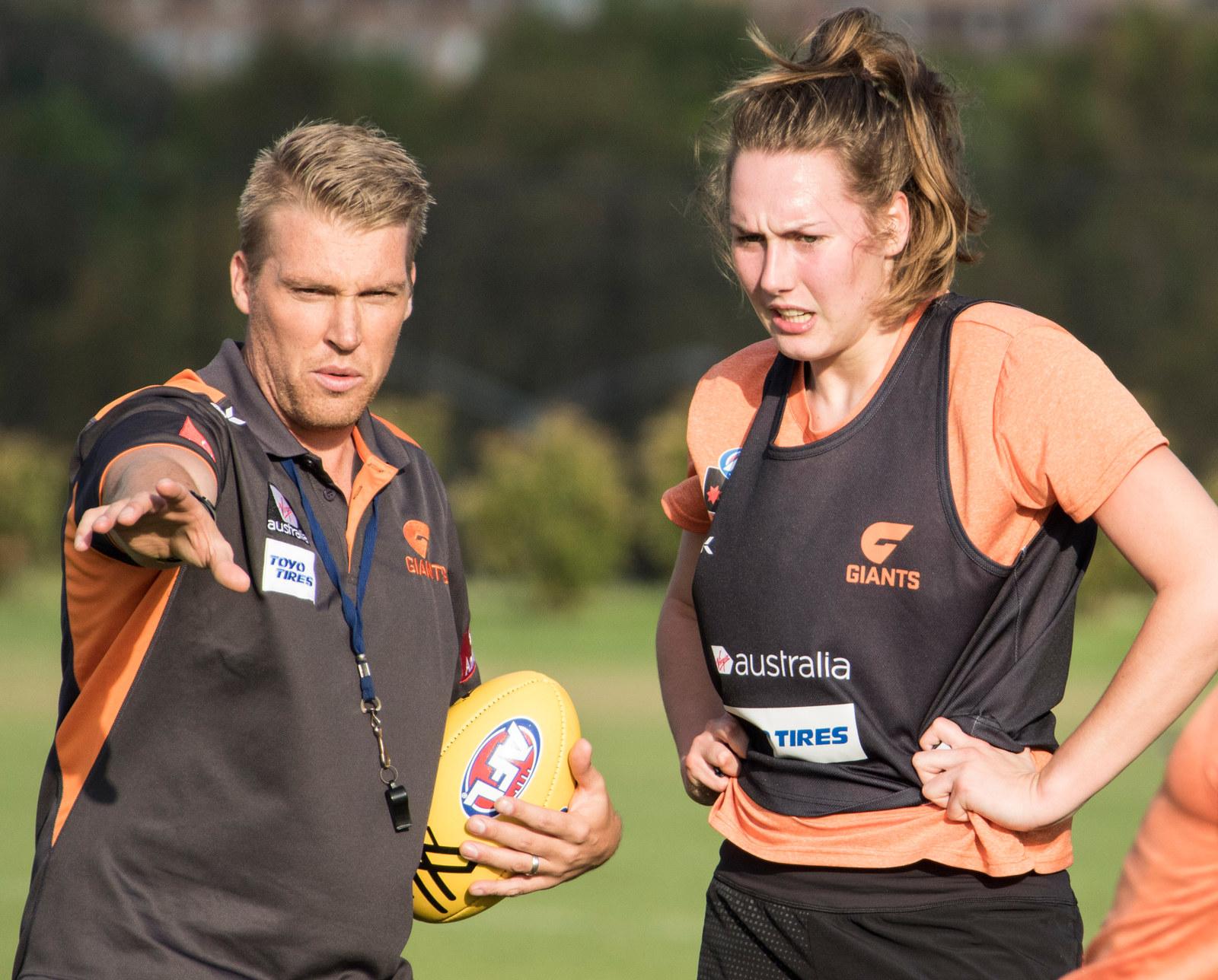 Unlike the men's version of the game, which has four 20-minute quarters, the women's games will have 15-minute quarters.

This is because the season starts earlier in the year when it is still hot.
Games will be played with 16-a-side rather than 18, and a ball two sizes smaller than the men's league.
6. Most players also have full-time jobs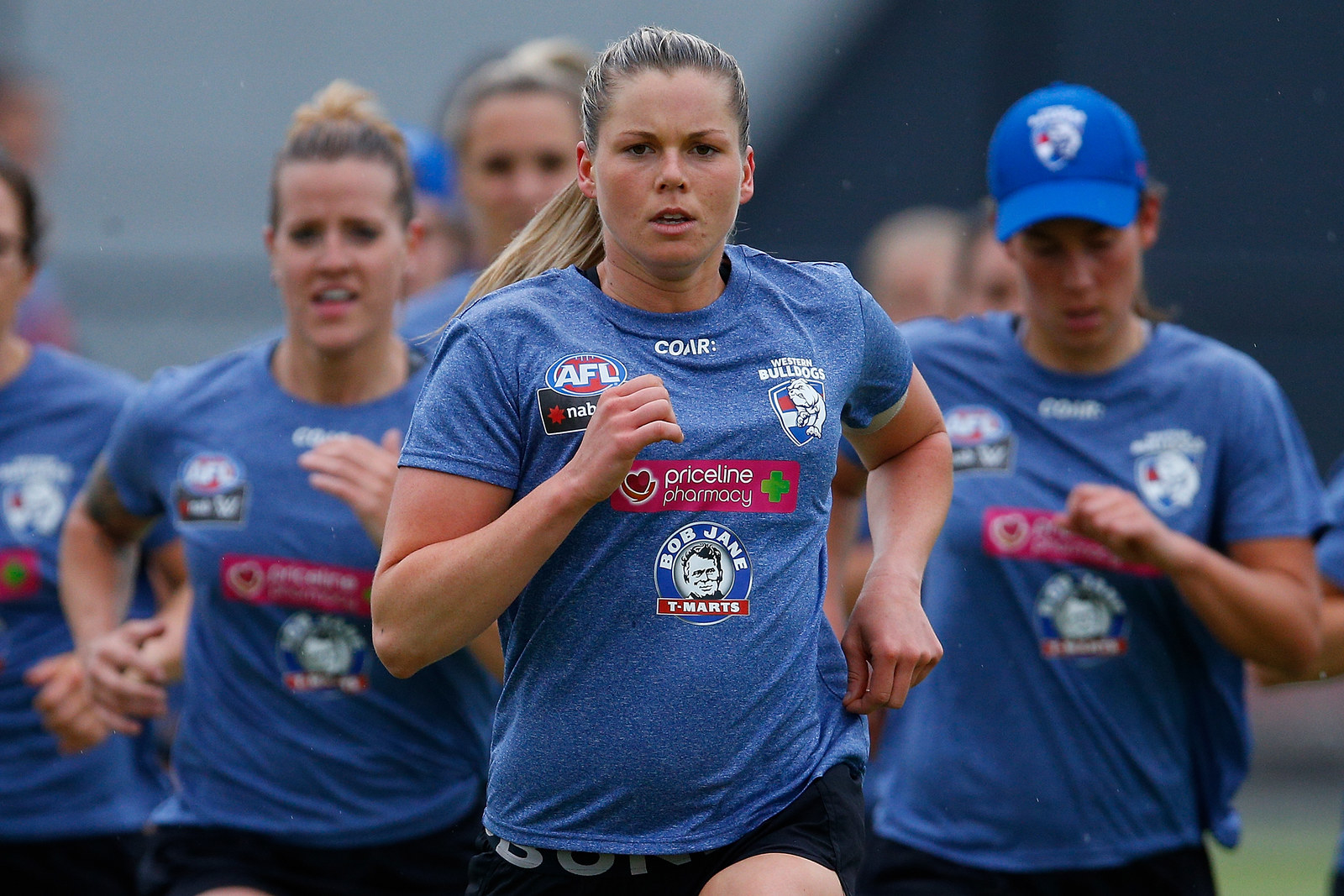 The new league is the closest equivalent to the male-only AFL Australia has ever had, but the women's league is not technically "professional" as players only get paid for a 20-hour week for the eight-week season.
Western Bulldog Tiarna Ernst is a doctor training in obstetrics and gynaecology, GWS captain Amanda Farrugia is a PE teacher in Sydney's west and Adelaide Crow Rhiannon Metcalfe works in the defence force.
7. Women have been playing footy for ages, just not in a national league
Although this competition is long overdue - the Victorian Football League, which became the AFL, started more than a century ago in 1896 - it is by no means the beginning of women's footy in Australia.
The first Australian rules women's football match took place in 1915 and there have been local and state competitions running since.

But many of the players who will take to the field over the weekend have spoken about how they had to stop playing football as kids because of their gender.
Carlton player Darcy Vescio started playing footy because she wanted to be better than her brother at "absolutely everything" but had to stop playing with the boys when she hit 14-years of age because there were no all girls teams beyond that age.
The youngest (and tallest) player in the comp, GWS ruck Erin McKinnon had to start her own team just to play footy at a club level in Sydney.
"My brother started playing AusKick so I went down to the local club and asked to play but there was no team," the 18-year-old told BuzzFeed News.
"They said if we got some girls, they would give us uniforms and pay our registration fees, so that is what we did."
8. They totally underestimated how many people would turn up to a game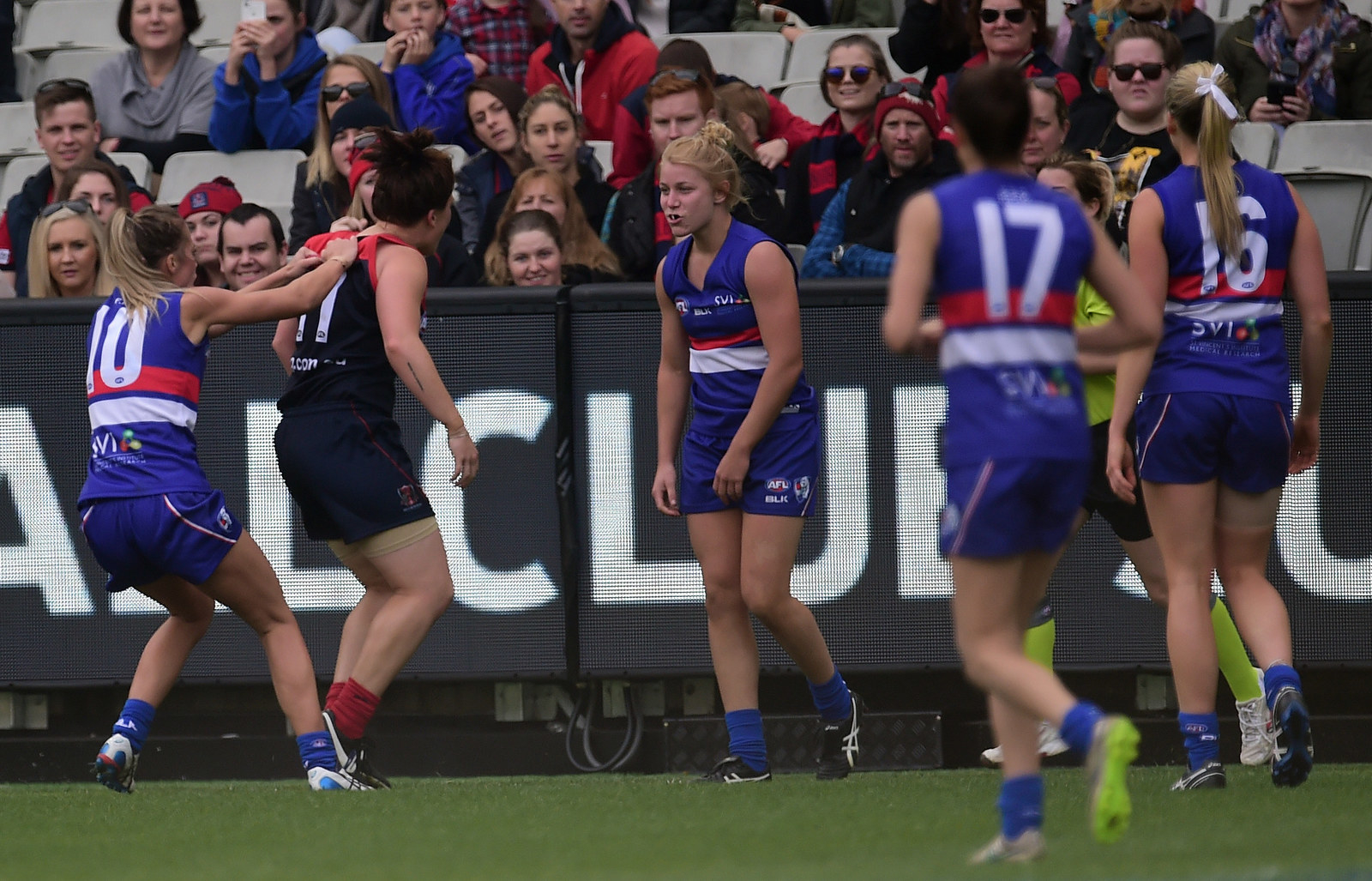 Around 2000 fans turned up just for a practice match between Carlton and Melbourne last week, so the real game has been moved from a 5,000-person capacity venue to Princes Park in Carlton which can seat closer to 22,000 punters.
This isn't too surprising considering the AFL announced there had been a 56% boost in female community club team memberships since the new female-only league was announced.
9. The games will be played in the 'burbs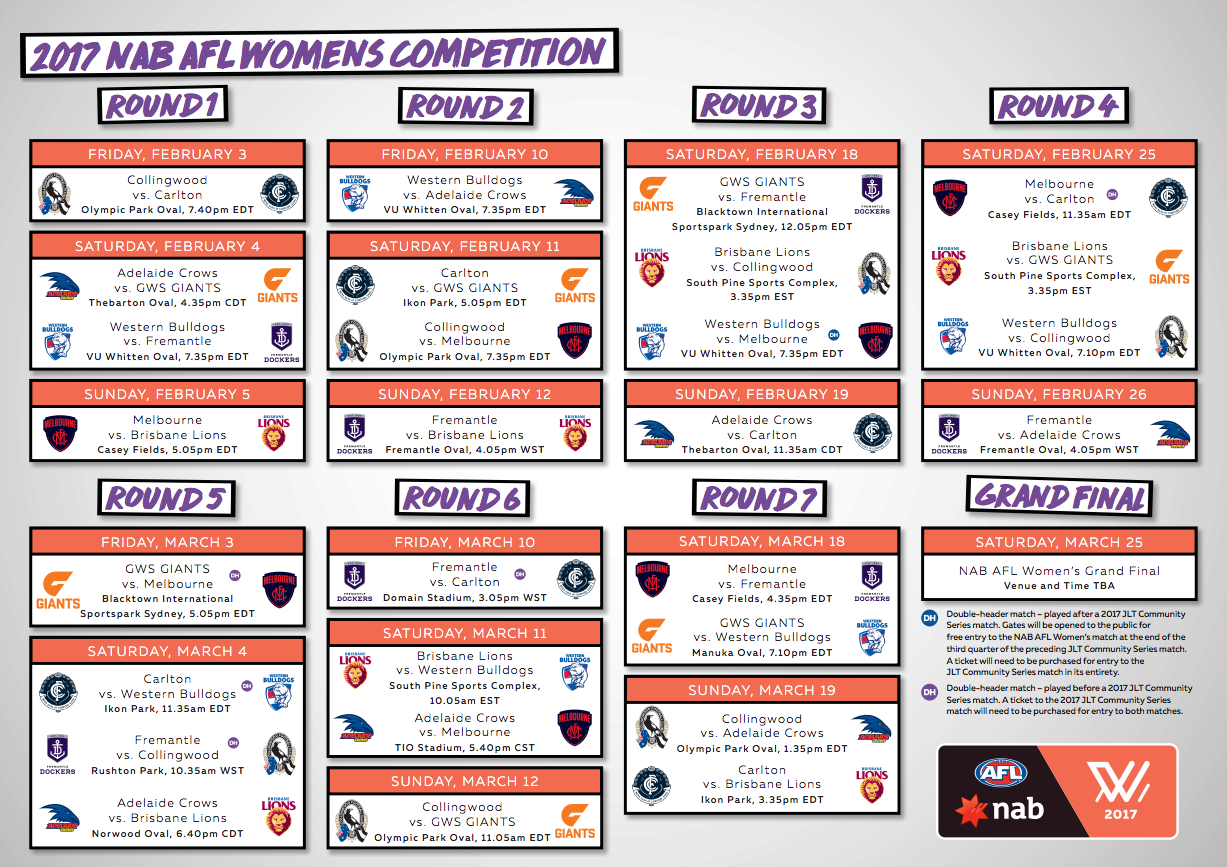 Adelaide, Collingwood, Fremantle and the Bulldogs will play four home games, while Brisbane, Carlton, GWS and Melbourne each have three.
You can check out the fixture here.