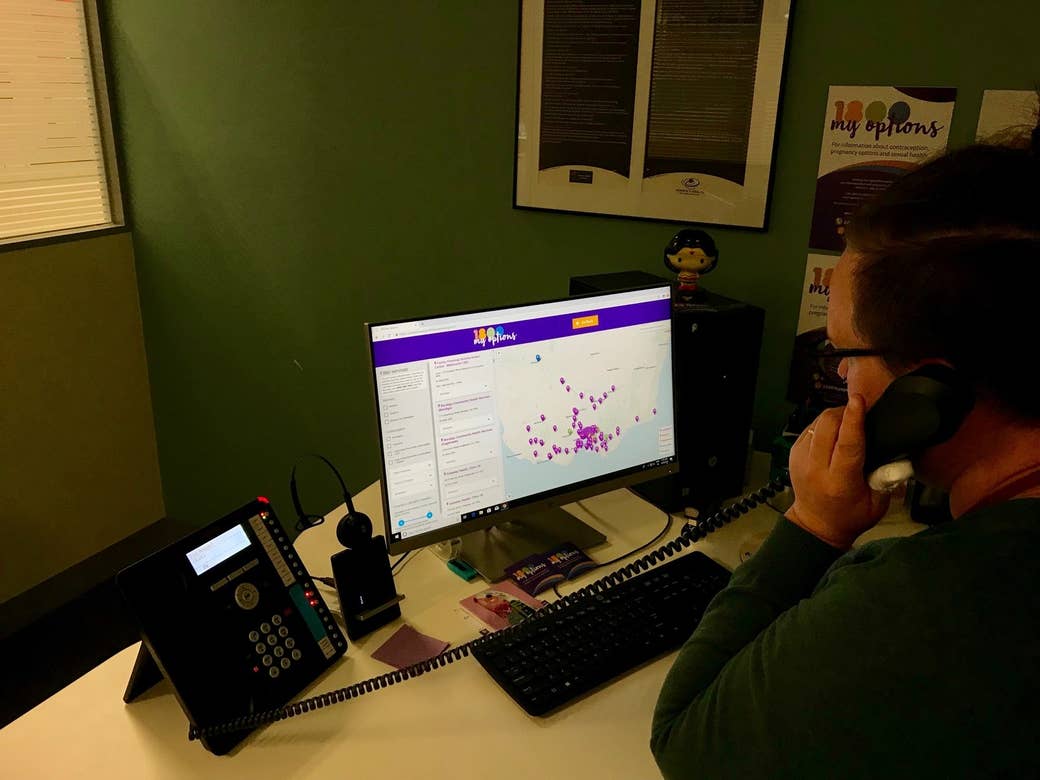 A woman with an unwanted pregnancy to a violent partner, who doesn't have enough money to pay a private provider for a surgical abortion; a woman whose period is two weeks late; a woman who is over 12 weeks gestation with an unwanted pregnancy in a rural area who had to travel to Melbourne for an abortion; a single mother with mental health concerns and an unintended pregnancy at an early gestation; a woman looking for a doctor to insert a hormonal contraceptive intrauterine device (IUD).
These are some of the typical cases a 1800 My Options operator responds to on any given day.
Carolyn Mogharbel is the team leader for the anonymous and confidential Victoria-wide phone line, which has connected more than 5,000 women to sexual and reproductive health services since launching in March last year.
"There is a palpable relief with our callers who have finally found someone who they can ask questions of and feel like they are not going to be judged, and feel they are going to be given an answer they can trust," Mogharbel told BuzzFeed News.
"We are dedicated to being impartial and making sure they can choose the provider that suits them best."
The service is operated by Women's Health Victoria and funded by the Victorian government as part of its women's sexual and reproductive health strategy.
The majority (more than 95%) of the women calling the hotline, the only of its kind in the nation, are seeking abortion services and most are under nine weeks gestation, she said. Others are calling about contraception.

"Most of our callers are aged between 18 and 35 and are confident that an abortion is what they are seeking, but they might have a little bit of confusion about what type of abortion is appropriate, whether it is medical or surgical," Mogharbel said.
Medical abortion drug RU486 is able to be taken up until nine weeks gestation around Australia but different jurisdictions specify where this can take place — in South Australia, for example, it must happen at a prescribed hospital.
"We generally try to give every woman a minimum of three options for service providers," Mogharbel s said.
If Labor wins at the polls on Saturday it will fund a new national telephone referral service linking women to safe, credentialled providers of termination services.
"When a woman makes the difficult decision to end a pregnancy, she should have access to reliable information about the safe services available," deputy opposition leader Tanya Plibersek said when announcing the hotline as part of Labor's $9.5 million reproductive and sexual health strategy.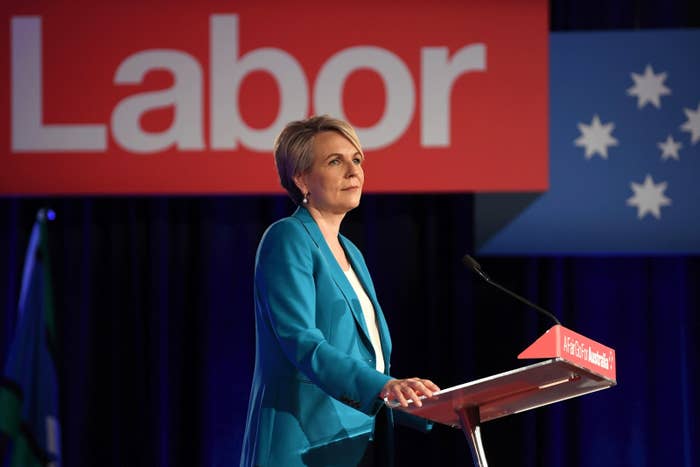 Mogharbel said the callers were often mothers who didn't feel comfortable approaching their regular healthcare provider to talk about abortion.

"They might be used to walking in with a kid with an ear infection and don't know if it is safe to talk to their GP about abortion," she said. "Often women will go to their GP and say 'I'm pregnant' and the first response is 'congratulations' rather than 'how do you feel about that?'"
Mogharbel said it wasn't a common request for callers to ask for guidance to help them decide whether or not to terminate a pregnancy, but the service does have referral pathways for options counselling.
"The average caller is really comfortable with the decision they've made, but they're just not really sure how to go about the process, and a lot of people aren't aware that GPs [in Victoria] can actually provide medical termination of pregnancy, so they're pleasantly surprised they can go down the road to a registered provider," she said.
There is a map available on the 1800 My Options website where patients can search abortion and contraception providers in their area. The service began with 30 registered providers and now has more than 300.
As Mogharbel moves the slider into later gestations the pins on the map start to disappear. By 13 weeks gestation there is a single regional provider of surgical abortion on the map.
At 18 weeks there are three providers left — one public, two private, and all in Melbourne.
"Some of the more complex cases are women whose gestation is outside of the limits of many services as there are only two services in Victoria that can provide abortions up to 24 weeks," she said.

"These are usually women who have an extra complexity, whether that is family violence, financial or housing insecurity, complex medical conditions."
Mogharbel said most abortions had an out-of-pocket cost and the majority still happened in the state's private system.
"There are some areas of Melbourne where you can access free or low cost abortions very easily in the public system, but it really does depend on that lottery of postcode," she said.
"It can be hard to find a bulk billing ultrasound provider for a dating scan, then there's the cost of the abortion procedure itself if it's with a private provider, and then childcare for those who have caring responsibilities, time off work, accommodation for those travelling from regional areas."
Mogharbel said it wasn't uncommon for women to pay hundreds of dollars even for a medical abortion, which has associated ultrasound and blood test costs.
"It is not as simple as going to a GP," she said.
Maintaining "personal relationships" with these providers has been the key to the hotline's success, Mogharbel said.
"This is why our database is so well-populated, because we have gone and spoken in person with a lot of rural and urban providers," she said.
"We understand that not every provider of sexual and reproductive health services wants to be known publicly for this and so we have two databases — one which is publicly available on our website, which has about 60% to 70% of our providers, and one which is only accessible to our phone line operators, which we can use to give details over the phone when it is appropriate.
"Those providers, some are public hospitals and some are GPs, might have chosen to be privately listed because they don't want people in the community to know they are providing these services."

Information and resources officer Amber — a pseudonym to protect her privacy — said callers were often mothers with unwanted pregnancies, pregnant women experiencing violence, couples and women in their 30s.
"We often get calls from women in their 20s or 30s and already [she] has got like two kids and is calling about abortion," she said. "They're usually a bit shocked and surprised that [the unintended pregnancy] has happened."
Amber said most callers are at an early gestation and want to know where they can find an RU486 prescriber.
"A lot of them struggle to find places by themselves or their doctors have given them referrals that aren't always appropriate to places that are too expensive or to hospitals that don't offer a medical termination of pregnancy," she said.
Amber said part of her job is dispelling some of the myths callers have about abortion, as there is "a lot of rubbish online".
"A lot of women think medical abortion is not safe or that it won't work, and that it will affect their future fertility," she said.
"The rate of failure is about 2%" is a phrase Amber uses multiple times a day.
Information and resources officer Mia — a pseudonym to protect her privacy — says not all her callers are women. She recently had a husband calling with his wife, who wasn't sure where to find medical abortion drugs.
"I referred them to a couple of local options," Mia told BuzzFeed News.

Before Mia started this job she thought Victoria had the "best abortion laws in the nation" and that women could easily terminate a pregnancy, but says she's now realised access is "not just about legislation".
Since 2008, abortion by a qualified medical practitioner has been legal in Victoria if a woman is less than 24 weeks into a pregnancy.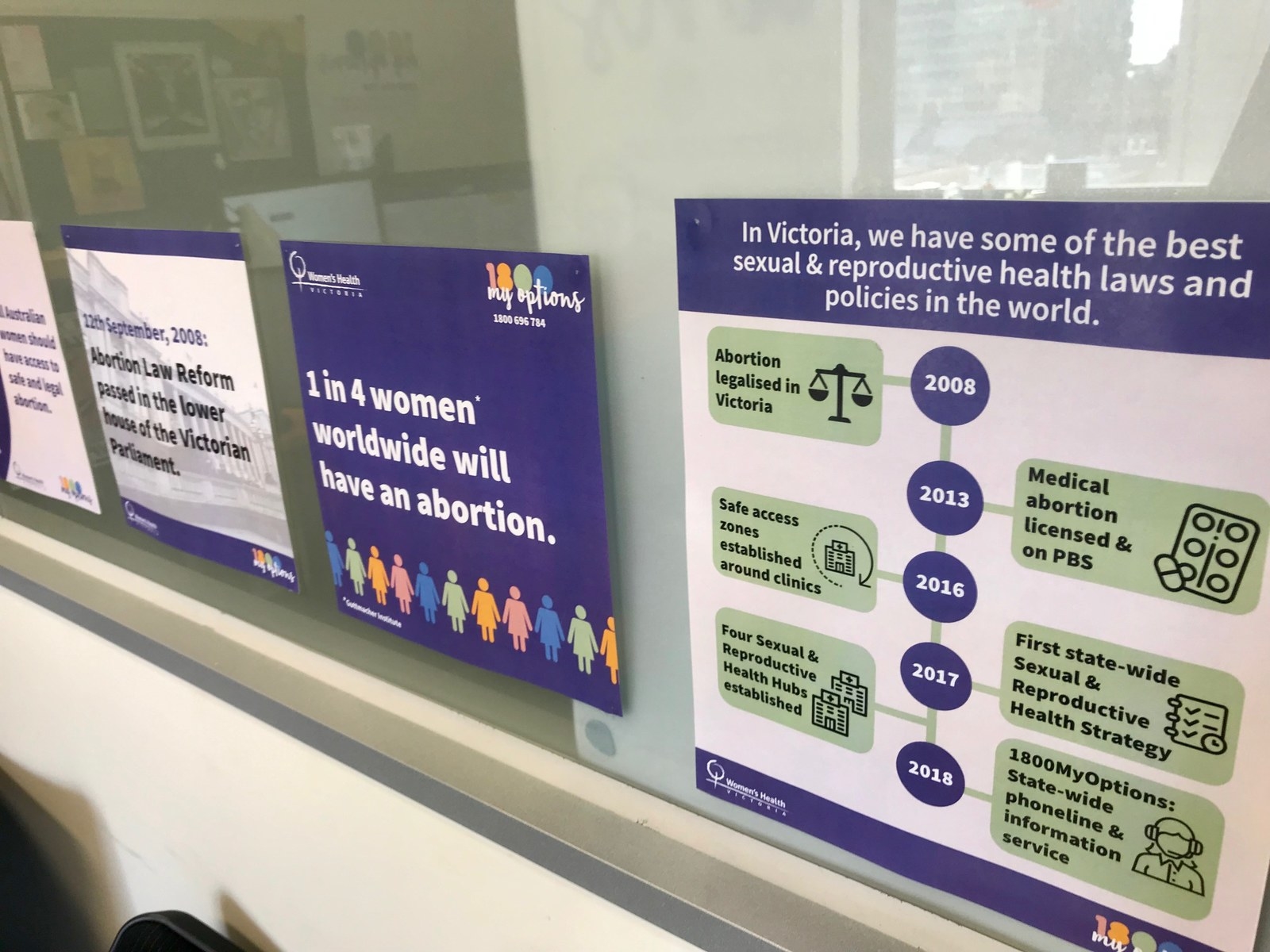 A Labor government would support all women being able to access termination services in public hospitals and would work to progress the decriminalisation of abortion across Australia. The Coalition government has made no promises on abortion.
The service regularly fields calls from interstate, and last week two callers were from Queensland, where abortion was decriminalised in October.
"We even get ones from South Australia, particularly those at a late gestation or in a rural area or international students who can't easily access it," she said.
Mia said sometimes callers just needed someone to listen without judgement.
"It would be such a scary and daunting process to find yourself in and have no idea where to turn," she said. "They just need someone to listen to them and not judge them and have someone in their corner."
Women's Health Victoria chief executive Dianne Hill said Victoria probably had the "most progressive and mature" sexual and reproductive healthcare service system in Australia and yet, according to her 1800 My Options team, it is still hard to find services to meet the needs of those in rural areas, at a later gestation, or with limited financial means.

"1800 My Options will continue to encourage more providers to register their services, support providers wanting to expand their scope of practice, and advocate for more publicly available surgical termination services beyond 12 weeks, as well as changes to the medicare benefits schedule to reduce the cost and increase the availability of [medical termination of pregnancy] and long-acting reversible contraception," Hill told BuzzFeed News.
"[The service] has brought women's sexual and reproductive health services, including abortion, out of the shadows and helped to raise its profile as a valuable, normal and essential part of mainstream health care."