This post has not been vetted or endorsed by BuzzFeed's editorial staff. BuzzFeed Community is a place where anyone can create a post or quiz.
Try making your own!
A 14 Year Old Threatened American Airlines...This Is What Happened Next
14 year old Sarah on Twitter made a bold (and stupid) move on Twitter. The fallout has been epic...which eventually lead to her arrest. Check out the story below!
And American Airlines responded....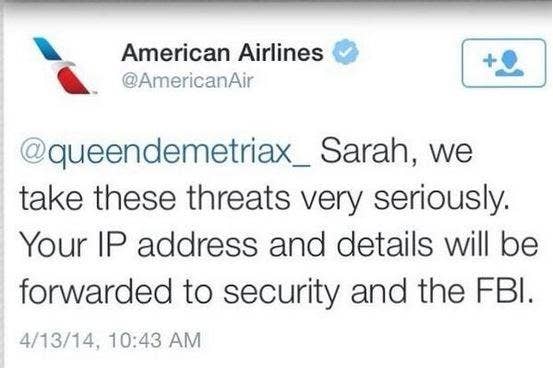 Now American starteed reciving tweets making sure that they are taking this seriously..and they responded back...
By Sunday afternoon, Sarah's Twitter account was disabled.
On Monday, news from Rotterdam came out...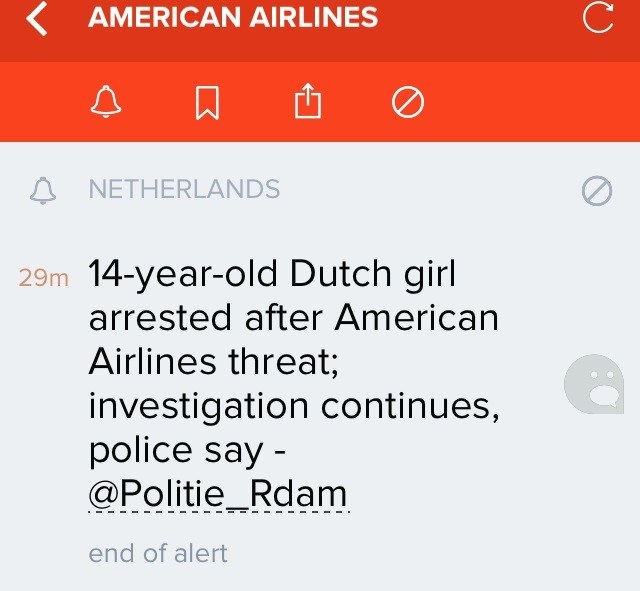 Let this be a lesson, kids...don't screw with airlines!!!
Now safe travels everyone...