1.
When your BFF proves they'll always have your back, no matter how weird the situation is.
2.
When your deep, meaningful chats end in tears about each other's greatness.
3.
When they're willing to go the extra mile to make sure you look good.
4.
When you're a terrible influence on each other.
5.
When your best friend gets a new "best friend".
6.
So you have to go to extreme lengths to ensure your position.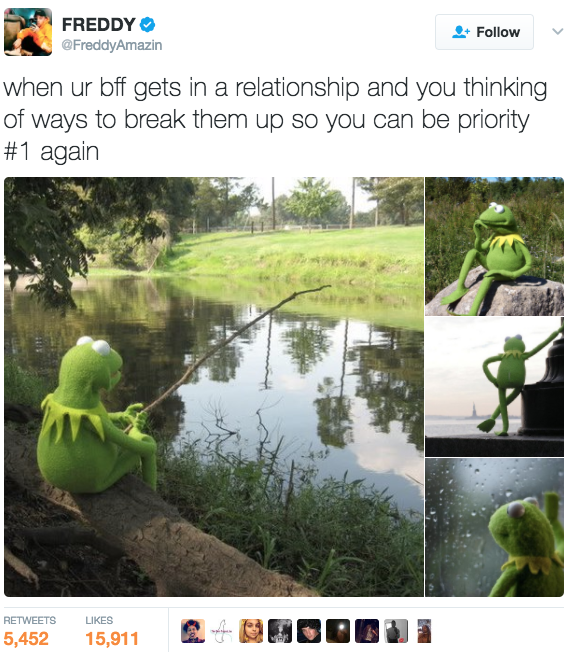 7.
When you both hate the exact same people.
8.
When you just get each other.
9.
And your minds are scarily in sync.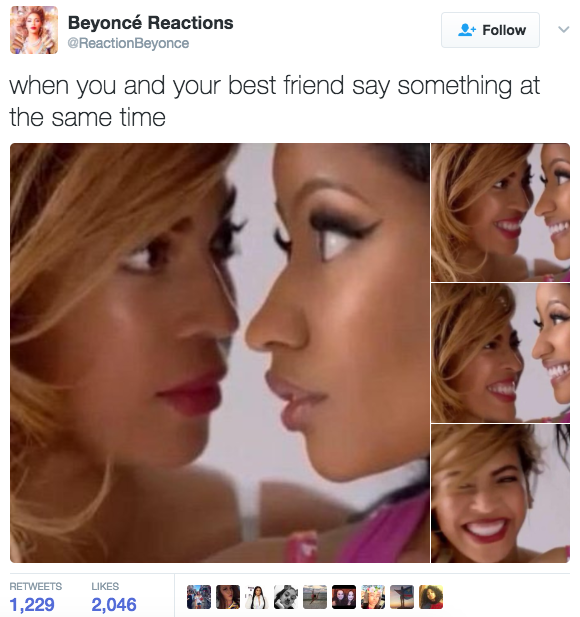 10.
When your relationship is 99% jokes.
11.
When one of you momentarily betrays the other.
12.
And you have to fight back the pettiness.
13.
When you and your bestie make an entrance.
14.
When you'll do anything for them, even the most ridiculous things.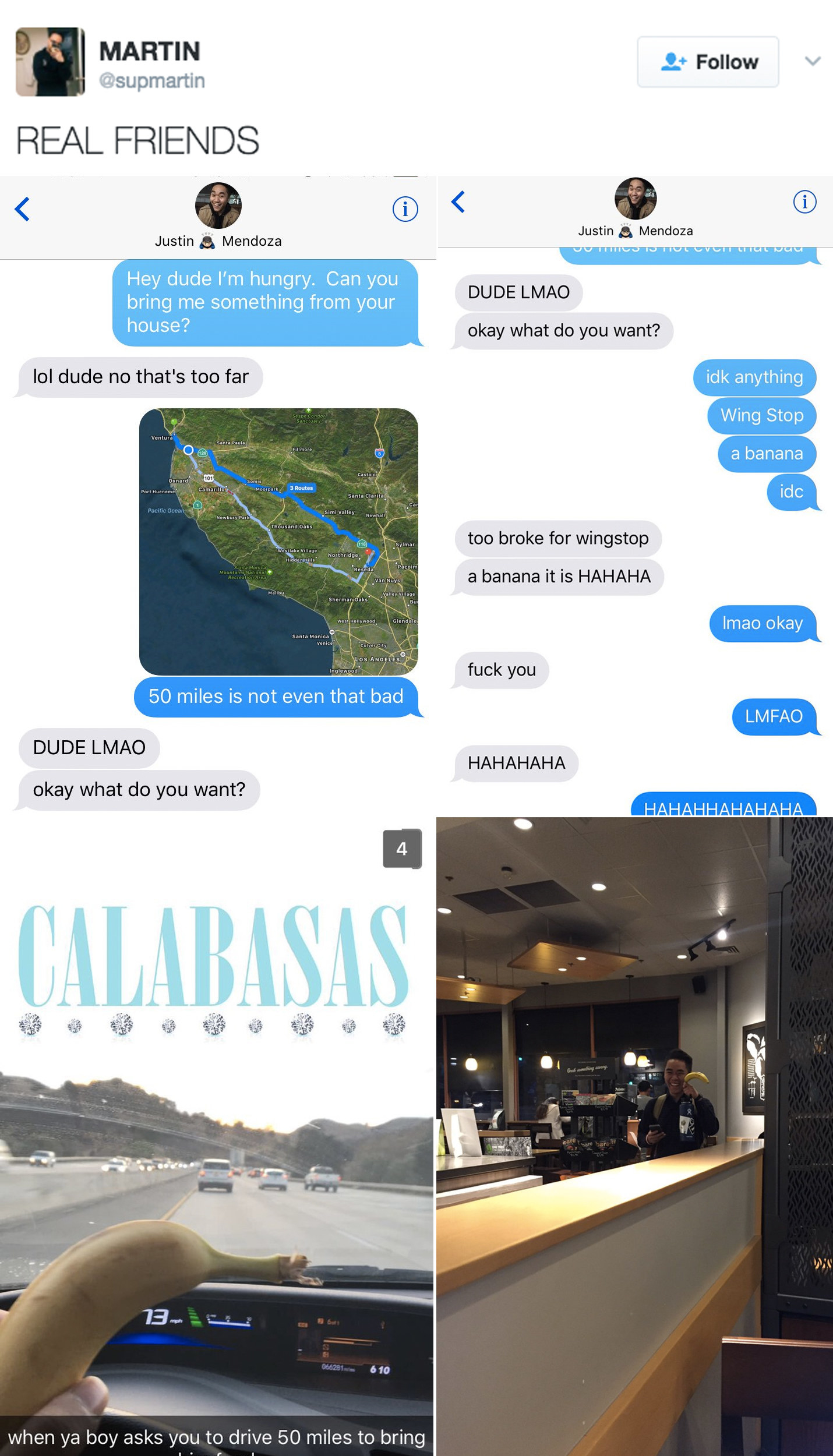 15.
When each of you embodies the phrase "ride or die".
16.
When your best friend is the only one you can truly be your ugliest self with.
17.
And pretty much all your texts look like this.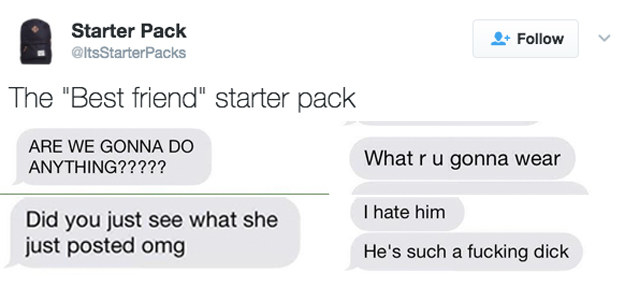 18.
When your friendship is completely judgement-free.
19.
When you live for the juicy moments only a BFF gets to hear.
20.
When they're happy to support all your petty plans.
21.
So you don't mind too much when they take advantage of your trash moments.
22.
When no argument is enough to stop you being a good friend.
23.
Because no matter what, you know your best friend is an absolute blessing.