1.
When a classmate was more than happy to share.
2.
When this friend did everything necessary to get the perfect lighting.
3.
And this group banded together for a great Insta shot.
5.
When these two BFFs went out of their way to make sure they're up to date.
7.
When a girl went above and beyond to pass on some vital info.
8.
And this girl proved the club bathroom really is the place where women are best friends.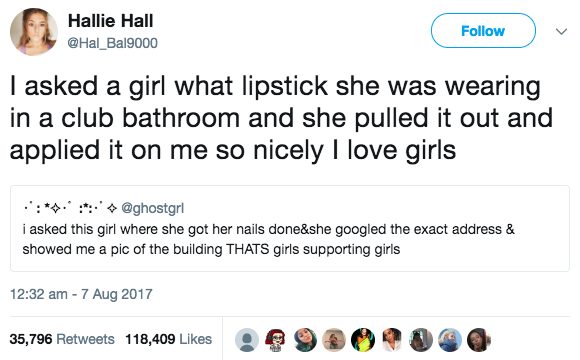 9.
When this BFF wholeheartedly supported this devious plan.
10.
And this friend had no problem faking a situation for someone in need.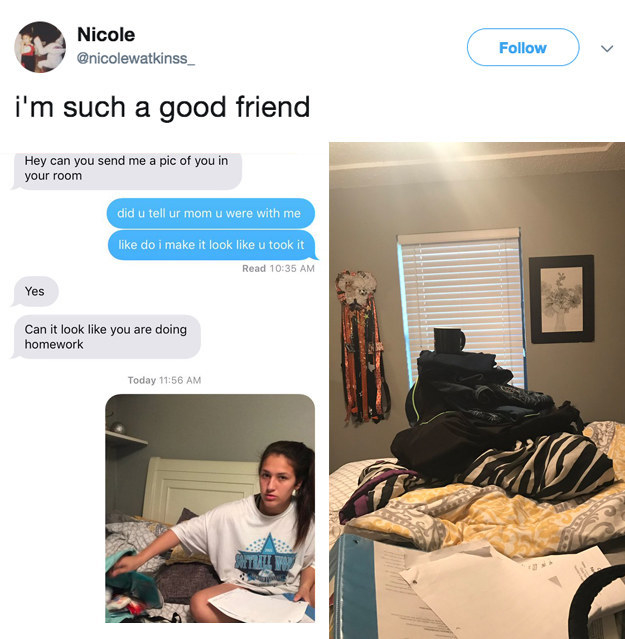 12.
And this girl braved the elements to get the perfect picture for a mate.
13.
When this moment showed that friendships between women really are the most pure.
17.
When this girl was immediately ready to listen.
18.
And finally, when these women supported each other in the most important way — with alcohol.