The Christmas Tradition Of Embarrassing People With Big Heads Must End Now
It's a miserable time for big heads everywhere.
There's an age-old tradition we have here in the UK. It is the tradition of the Christmas cracker.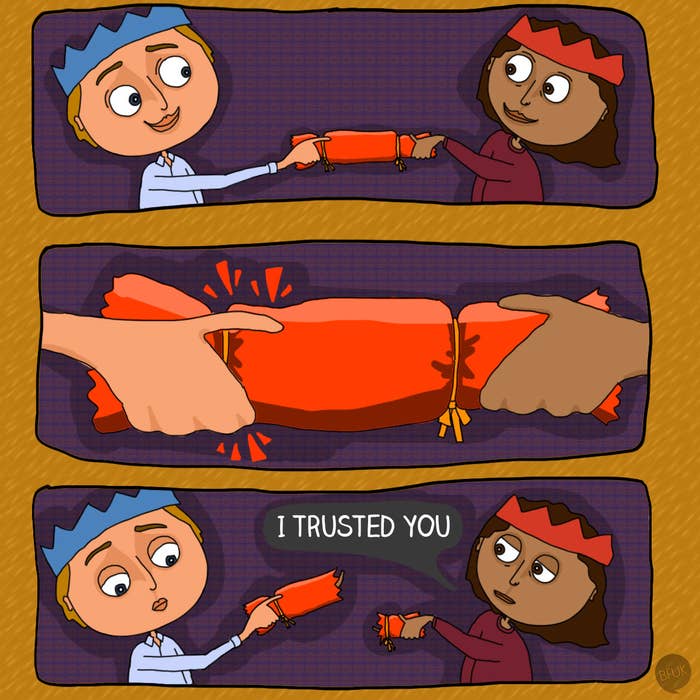 The humble British Christmas cracker contains three things. A shit joke...
... an equally shit gift ...
...and possibly the shittest of them all — this hat.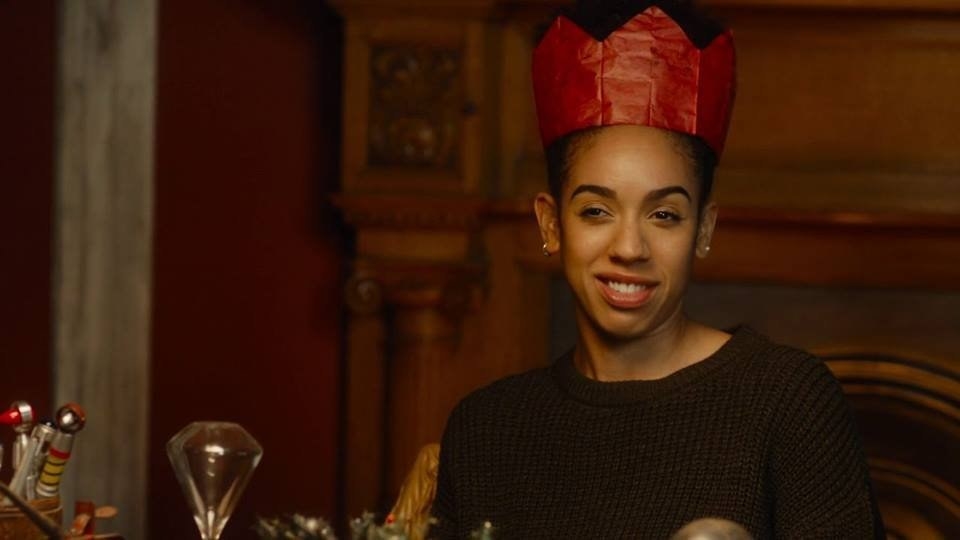 For big heads everywhere, the Christmas cracker hat cruelly taunts us with its flimsy form.
No huge-headed individual can forget their first time trying, and then consequently ripping, their first Christmas hat in shame.
For every big head, a trail of ripped, dishevelled hats will surely follow. It's basically a Christmas tradition.
Some of us precariously perch the hats on our heads in an effort to quite literally fit in.
Some of us selflessly problem-solve by trying to make it work with the hairstyle we have.
And some of us refuse to take part, knowing that shoving on a paper hat is the equivalent of trying to squeeze a watermelon through a keyhole.
Don't get me wrong, some people look really great in Christmas cracker hats! As the good Lord of Paper Hats intended!
But won't you spare a thought for the people who don't?
The people who have to be embarrassed by eating their dinner in THIS?
This Christmas, remember us: the big-headed outcasts of the Christmas cracker tradition.