John Cena Dressed Up As Hillary Clinton At The Teen Choice Awards And Looked Simply Smashing
The pro-wrestler and omnipresent pop culture personality pantsuited up as a presidential impersonator at Sunday night's Teen Choice Awards.
John Cena, as we all know, is a man of many talents. He is a champion professional wrestler.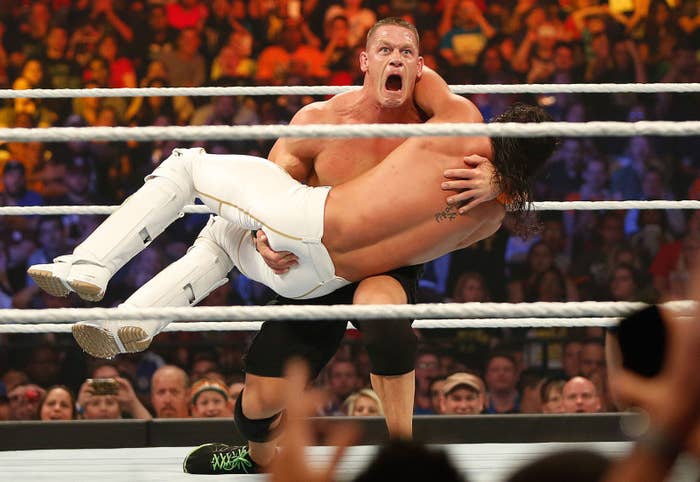 And at Sunday night's Teen Choice Awards, where Cena was co-hosting alongside Victoria Justice, he revealed to us his latest role...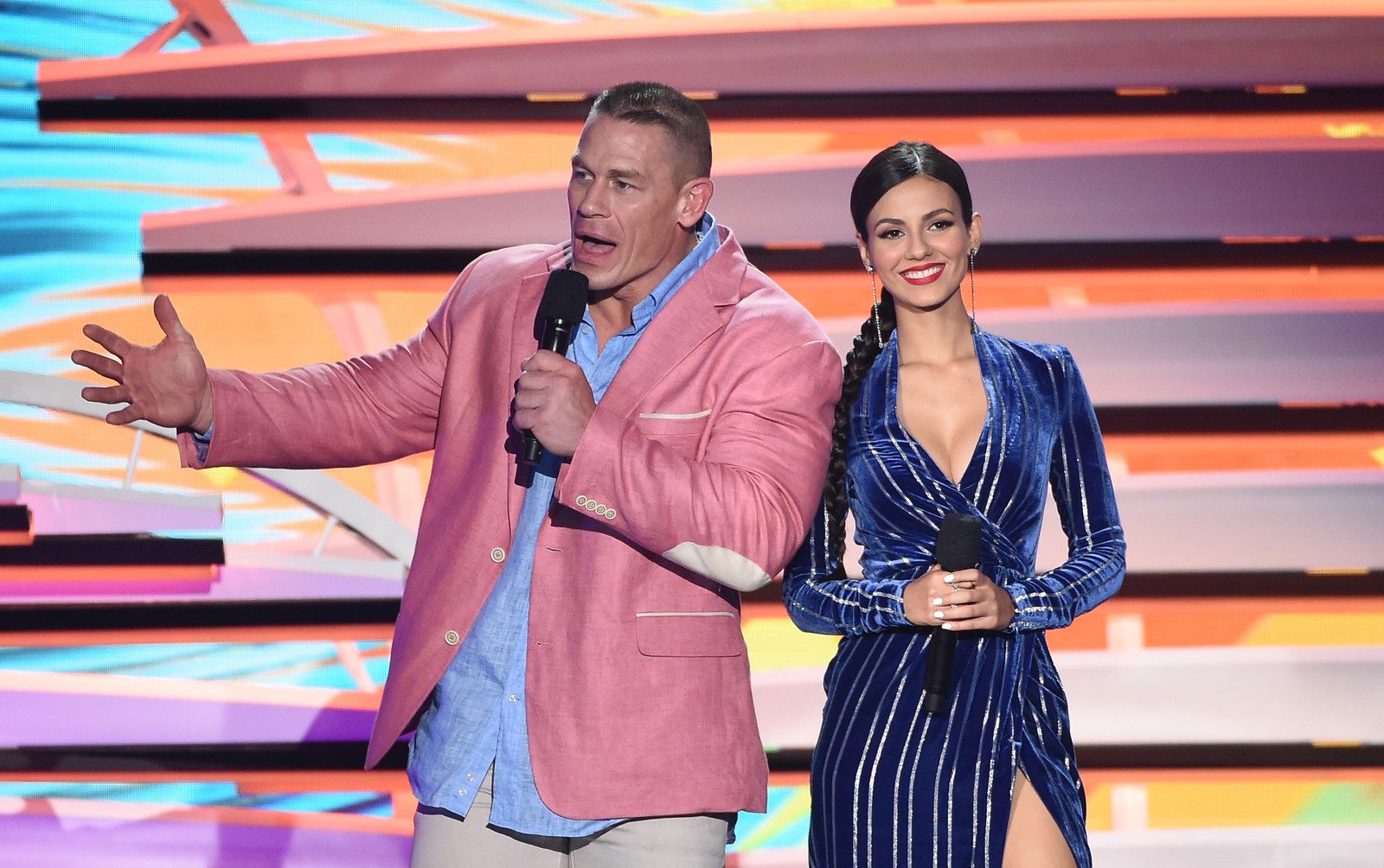 Yes, Cena came out in a blaze of pink, pantsuited glory.
Sure, Justice dressed up as Trump, and that's all well and good.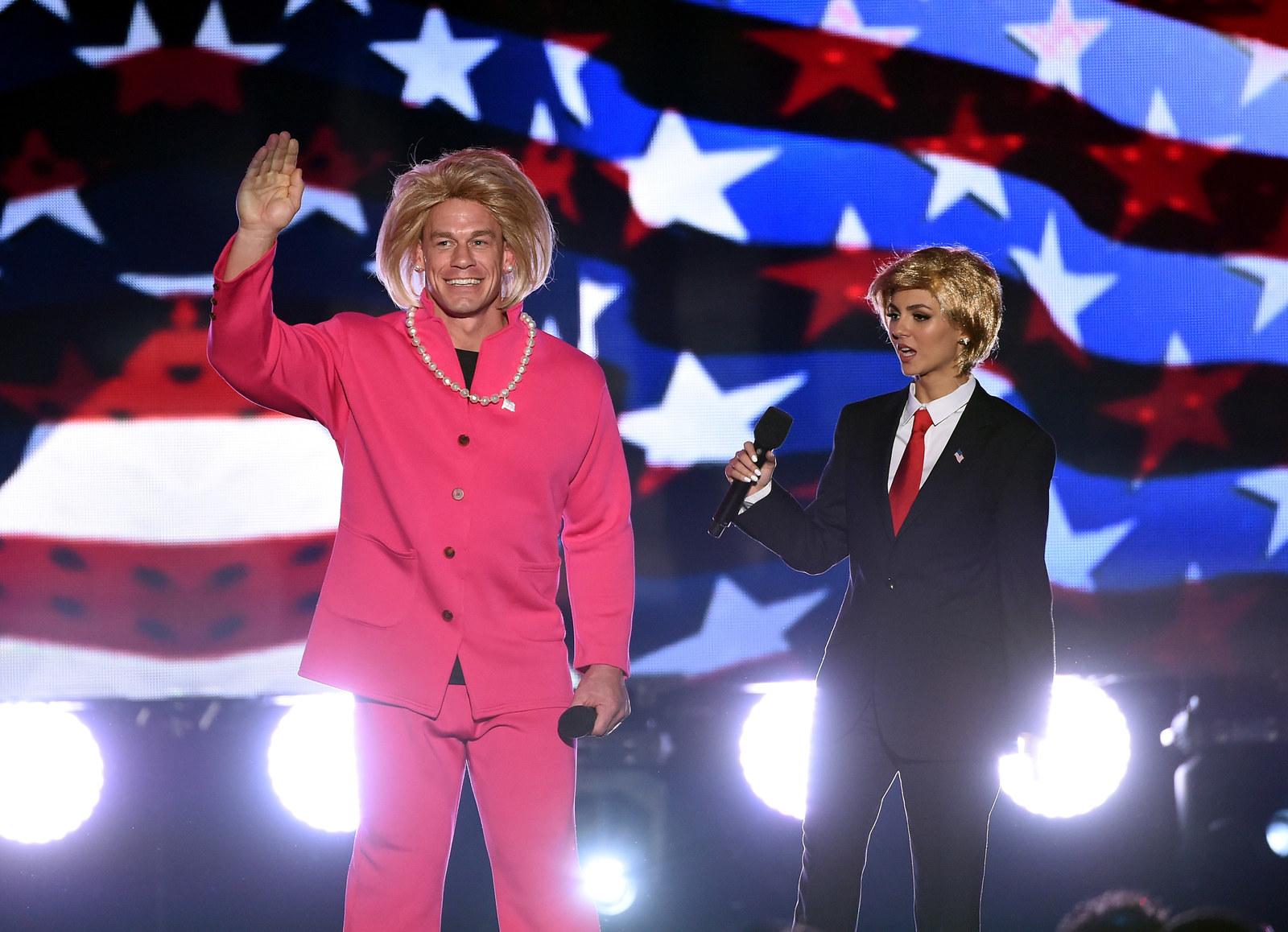 But look at how much fun Cena is having as Clinton!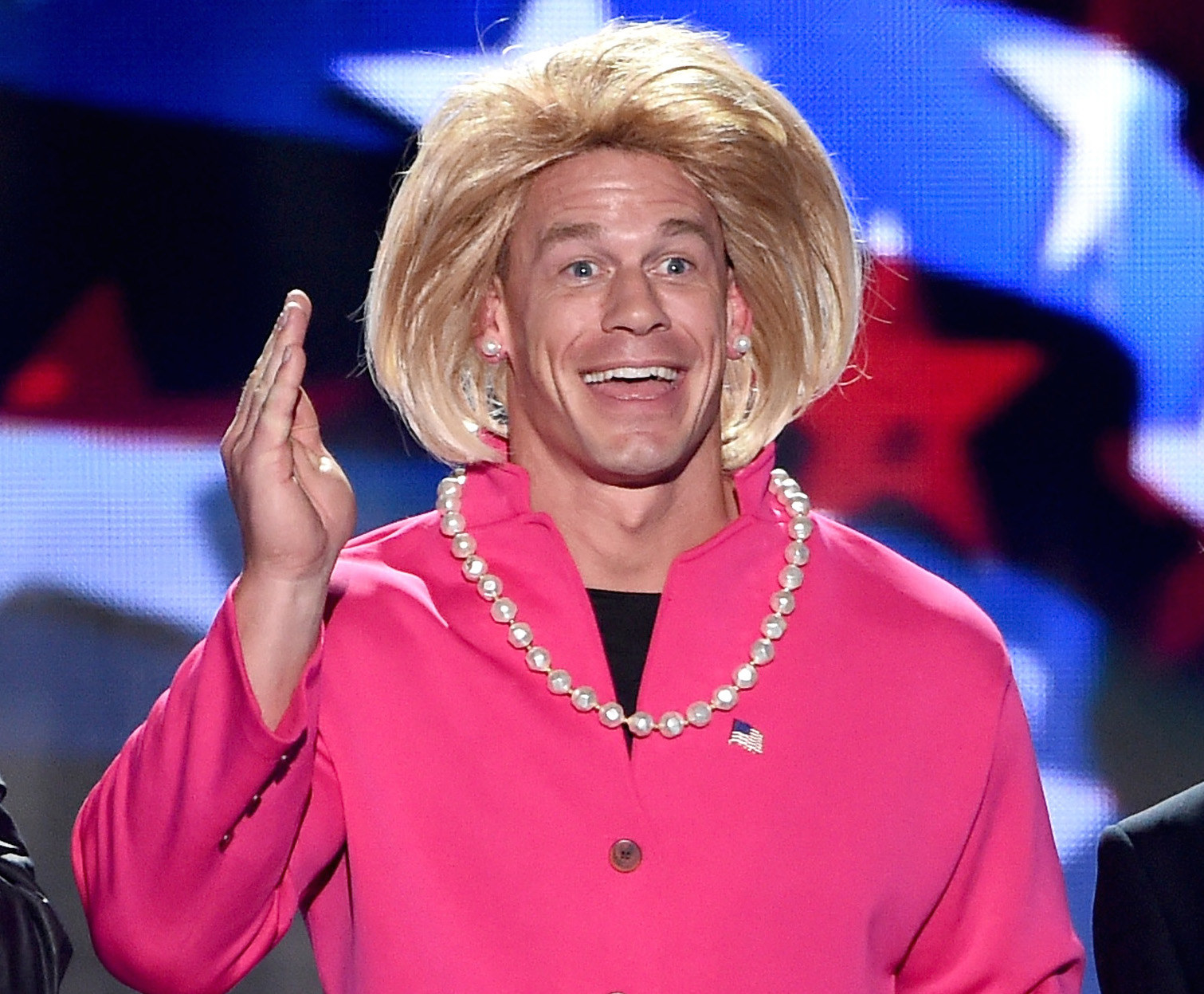 Keegan-Michael Key looks like a big fuddy duddy next to this bewigged ball of boundless enthusiasm!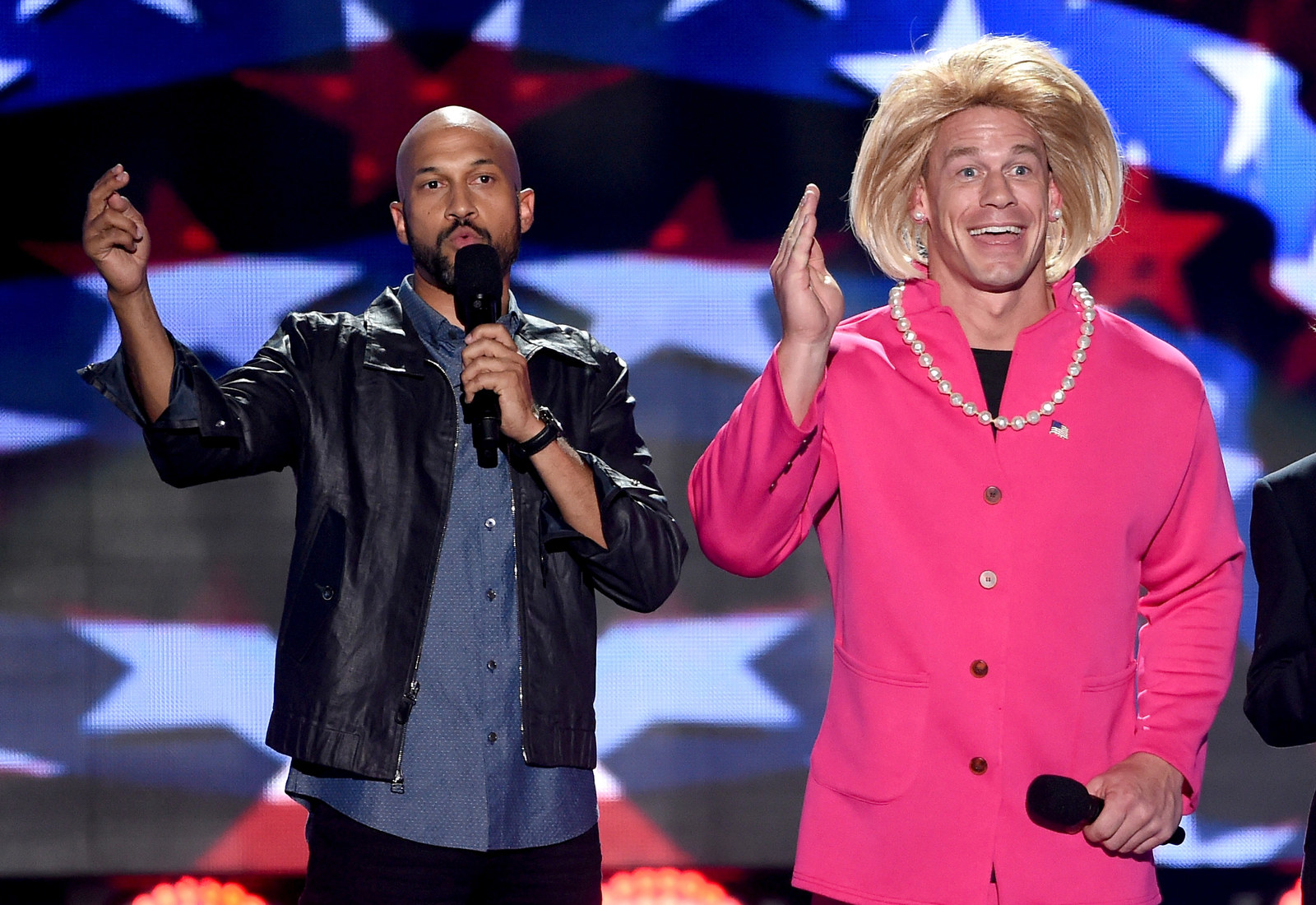 (Speaking of wigs, its monumental size bears repeating.)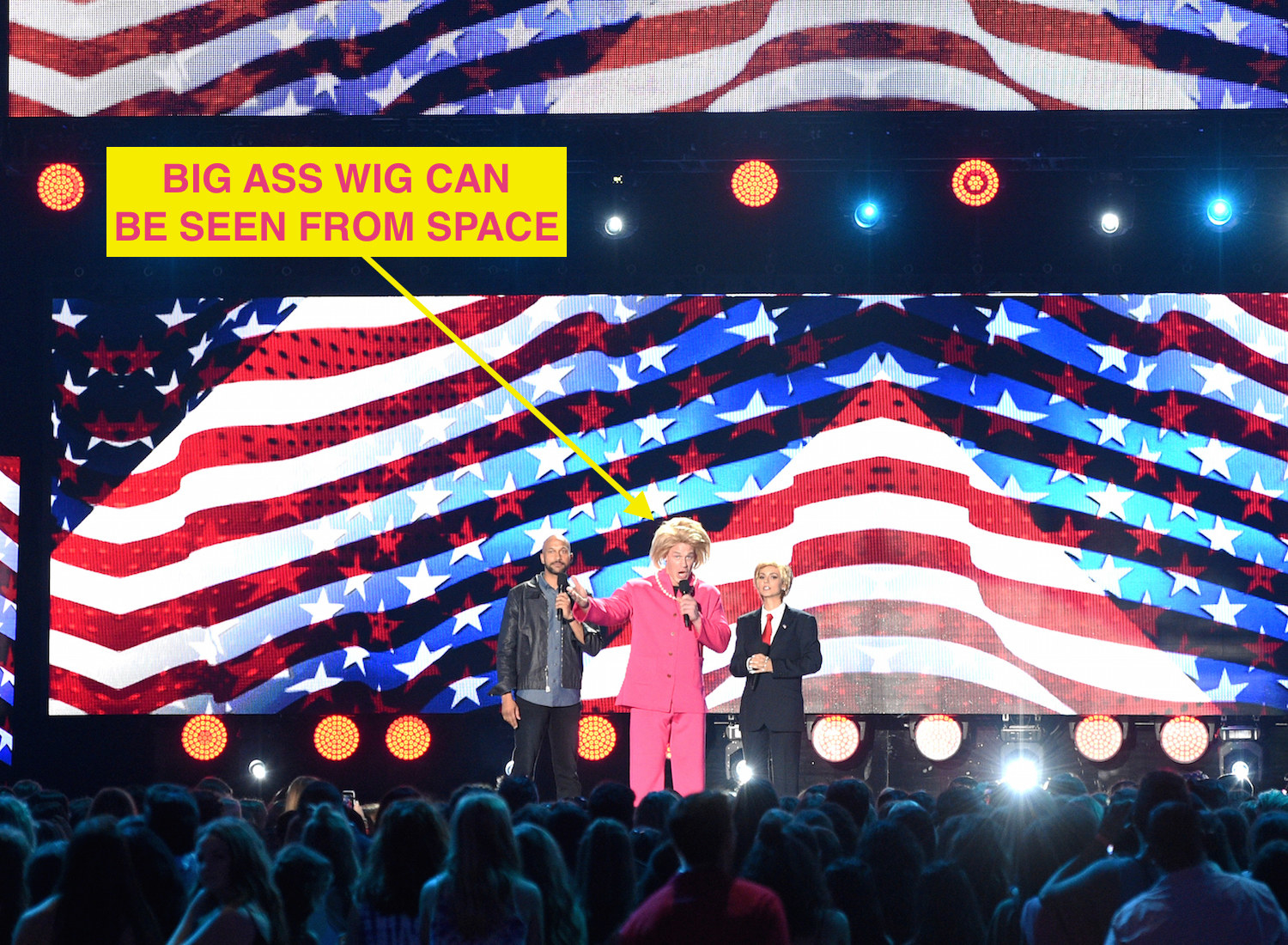 He's so tickled by the experience he's literally slapping his knee!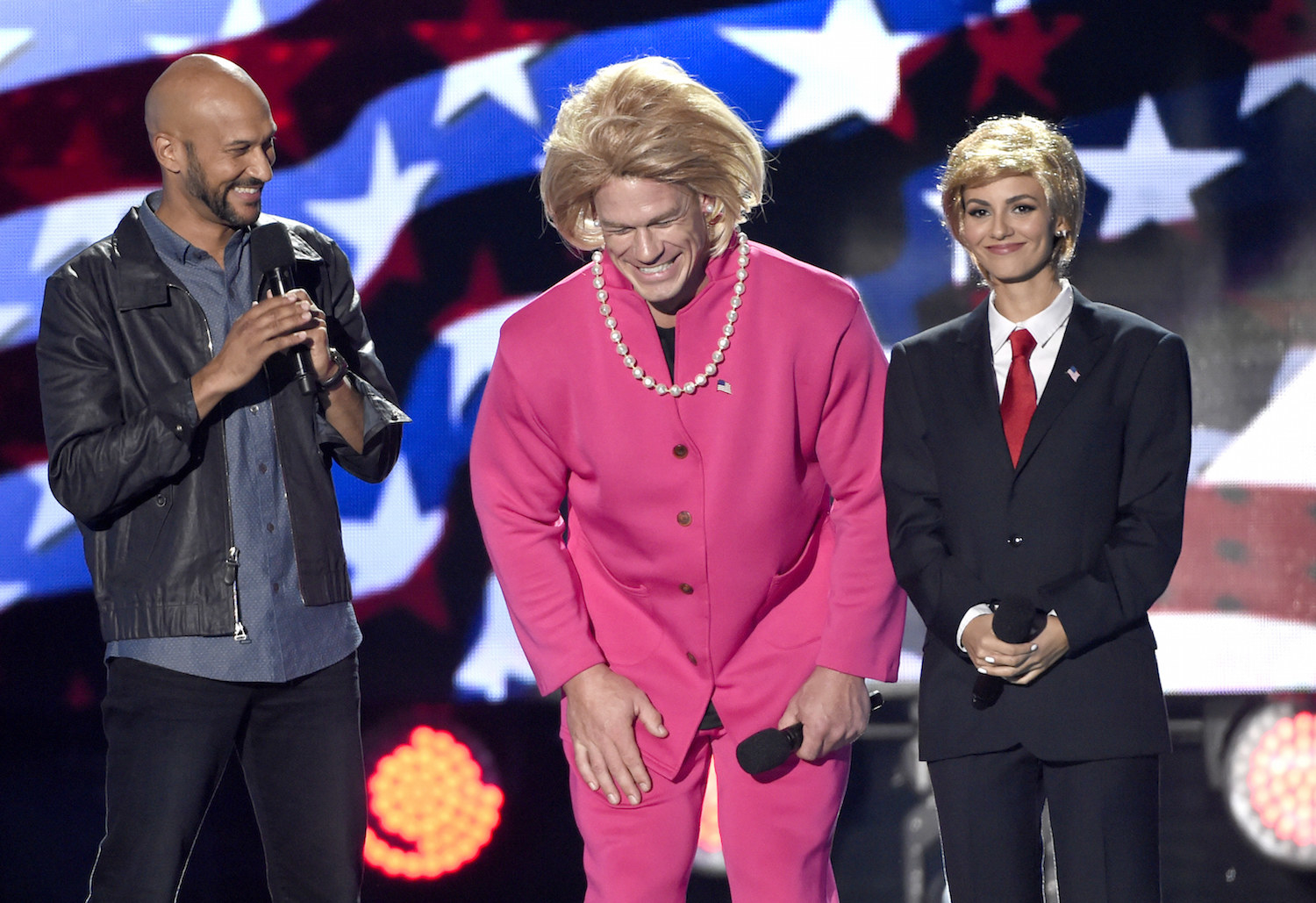 He's basking in the glow of those boulder-sized pearls!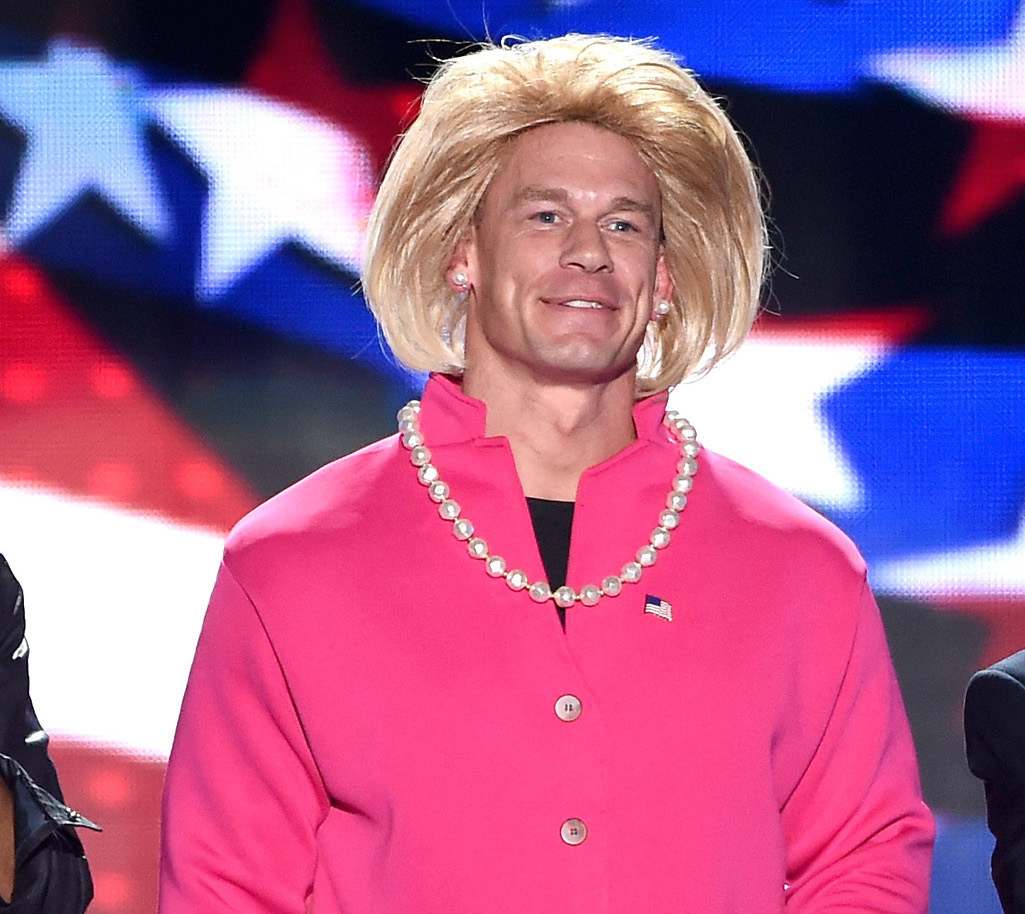 It looks here like he just caught a glimpse of himself in the monitor and is liking what he sees.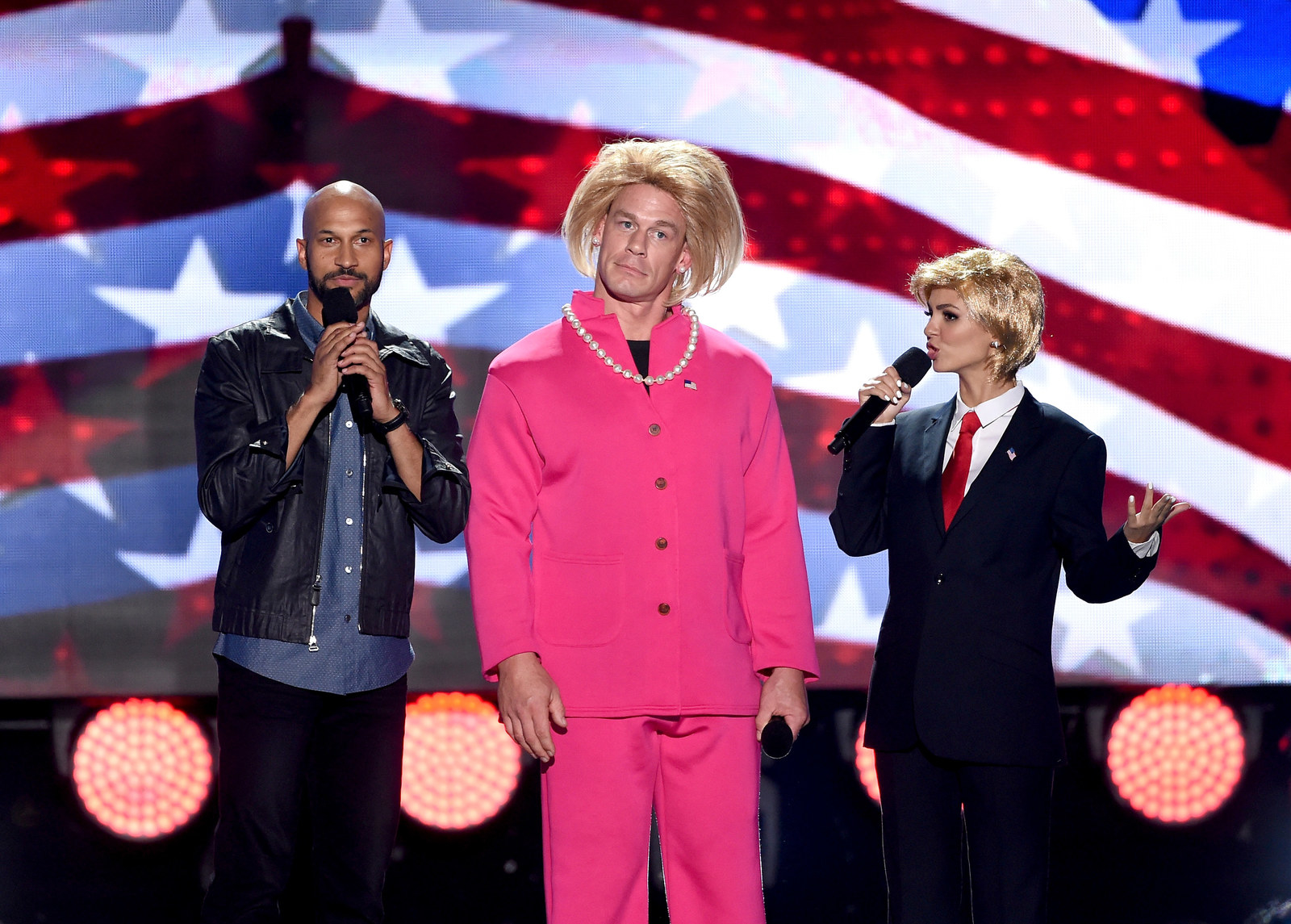 You know what, John? We like what we see, too.
If loving Cena dressed up as Clinton is playing the woman card, THEN DEAL...US...IN!!!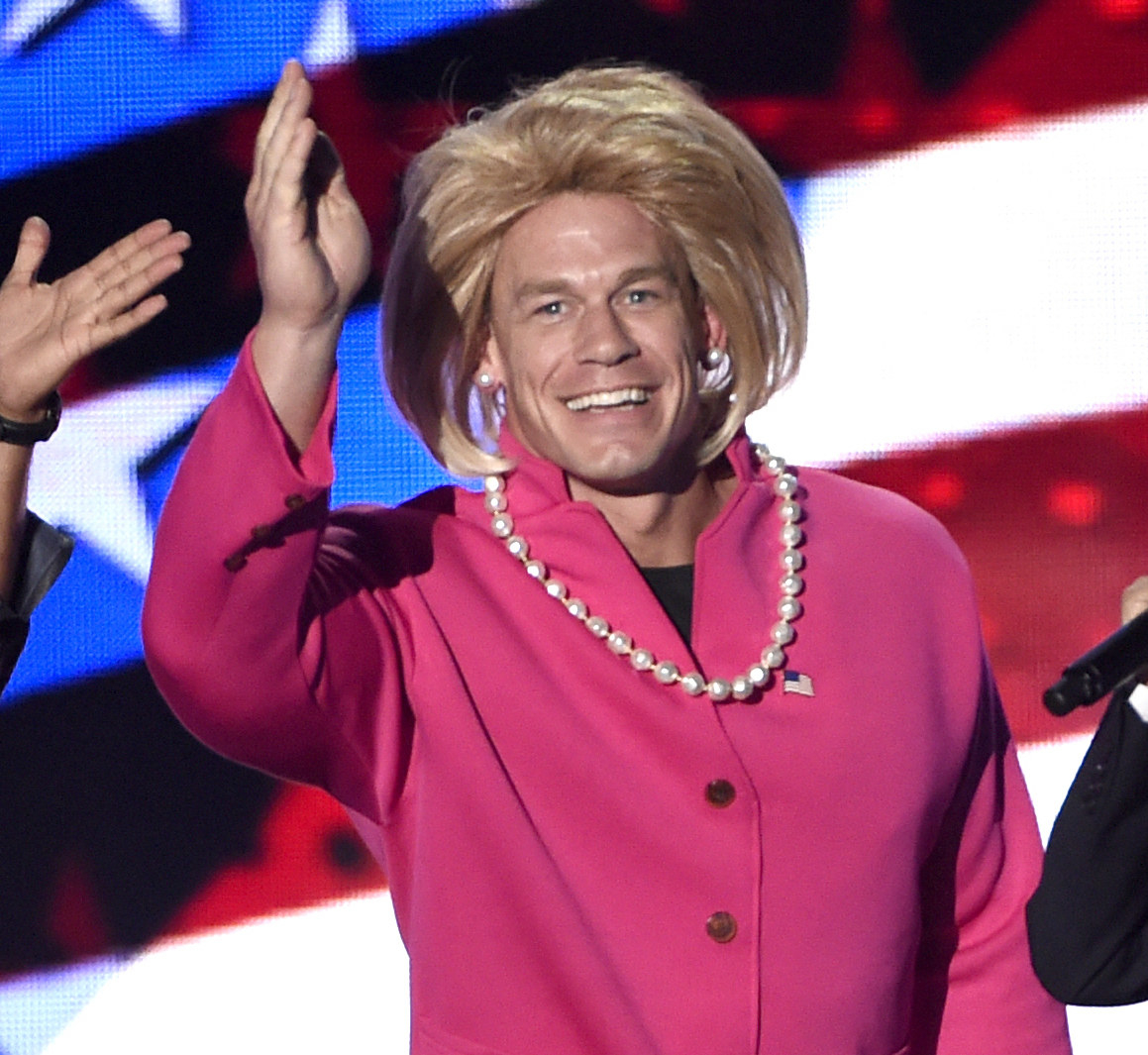 #FinelyTailoredPantsuit