500 Storm Troopers Invade Great Wall Of China, Star Wars Hype Crushes All Global Resistance
China and the United States have at least one thing in common — we're both helpless in the face of The Force Awakens PR industrial complex.
China wasn't immune from the frothy feeding frenzy surrounding Monday's debut of the new trailer for Star Wars: The Force Awakens.
In fact, Disney arranged for a special bit of Sino-Star Wars promotion on Oct. 20 called "The Force Awakens on the Great Wall."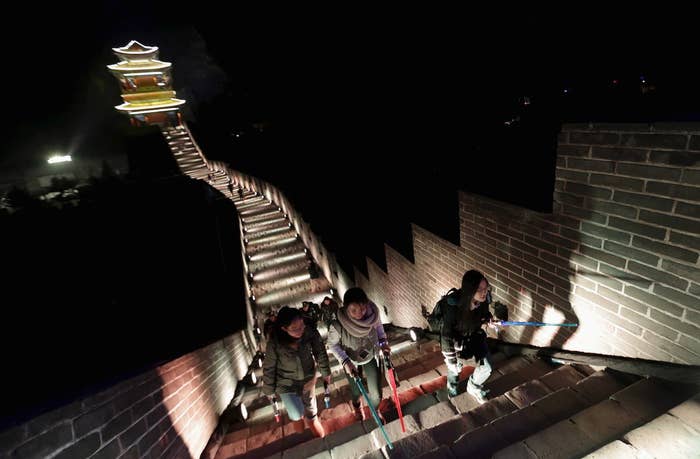 The trailer screened on the Juyongguan section of the iconic, monumental Great Wall of China. From an engineering standpoint, it was kind of the Death Star of its day.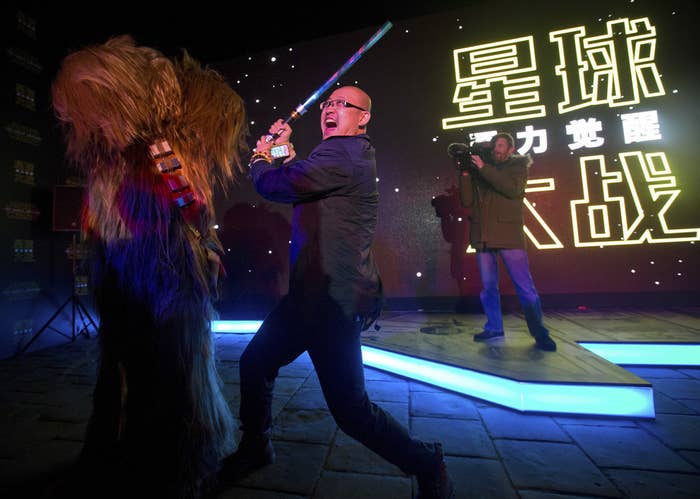 And Chinese Star Wars fans came out in FORCE (boooooo).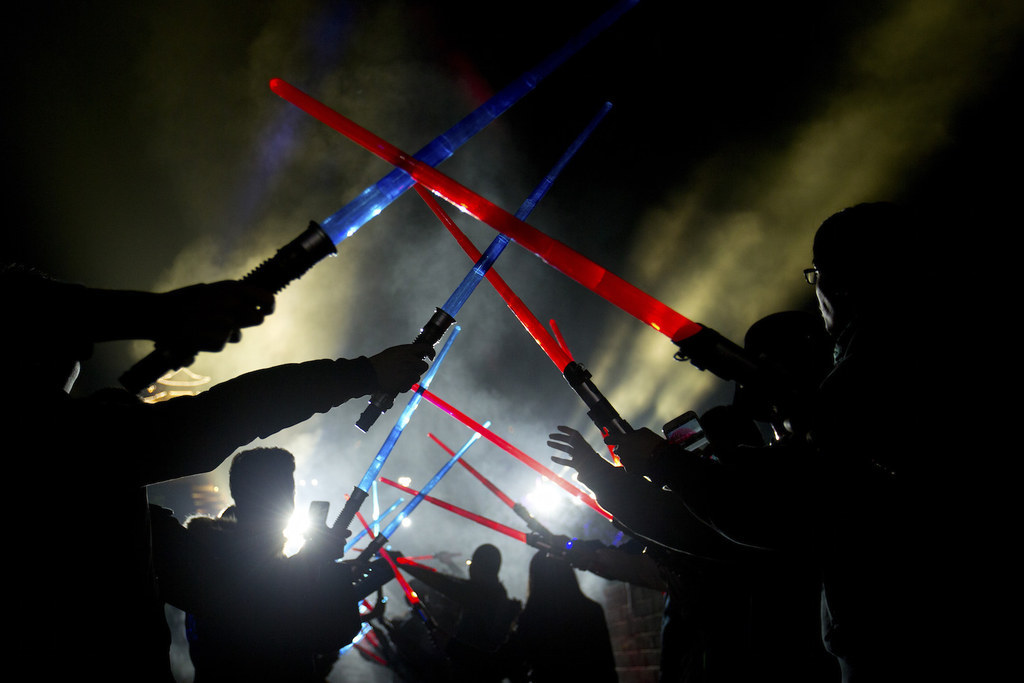 Just as an aside, what do you think this guy named his cat? "Darth Meowl"? "Obi Wan Catnobi"? "Storm Pooper"? "Boba Furr"? "Princess Spaya"? (You're welcome, Bob Barker.)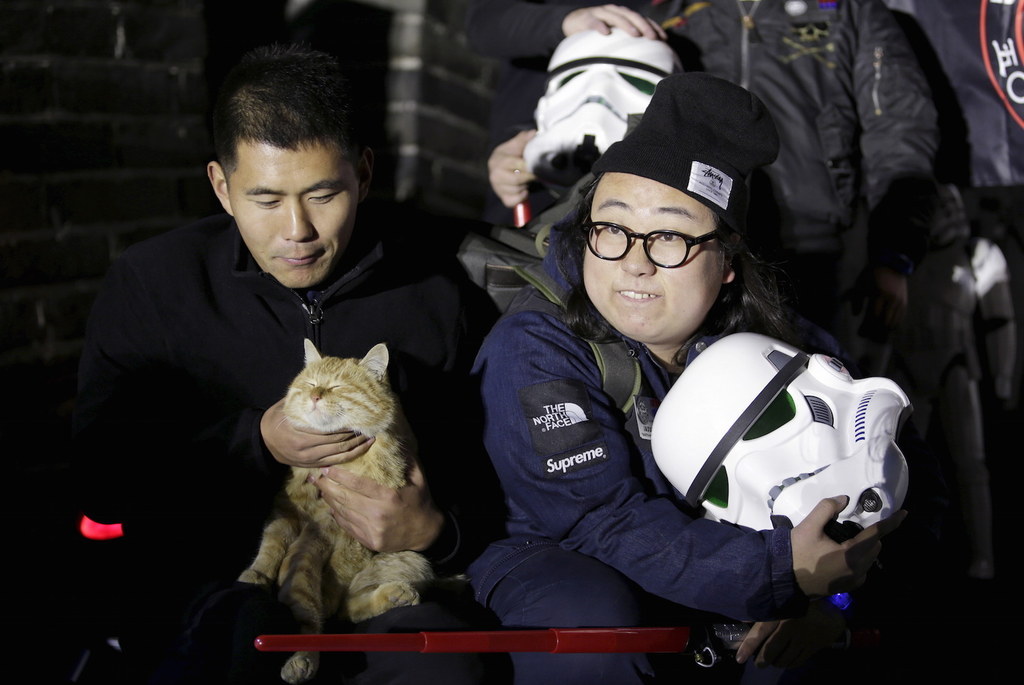 Anyway, shitty Star Wars puns aside, everyone appeared to have a great time dressing up and watching the trailer. But wait! That wasn't all!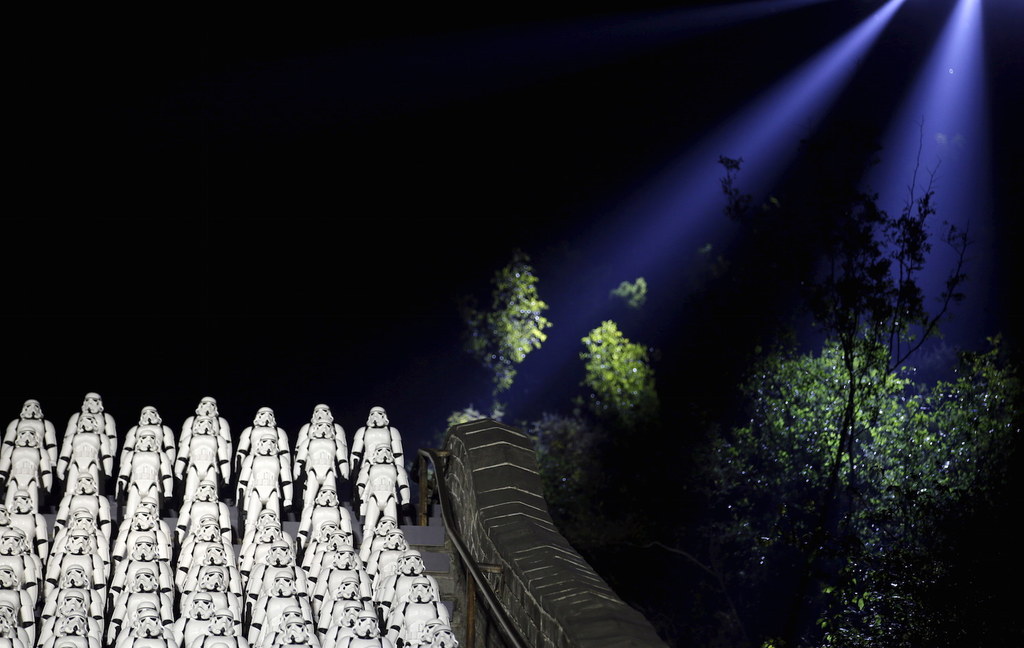 Following the screening, as a surprise, the lights went up and revealed JESUS CHRIST ON AN X-WING THAT'S A LOT OF TINY LITTLE STORM TROOPERS.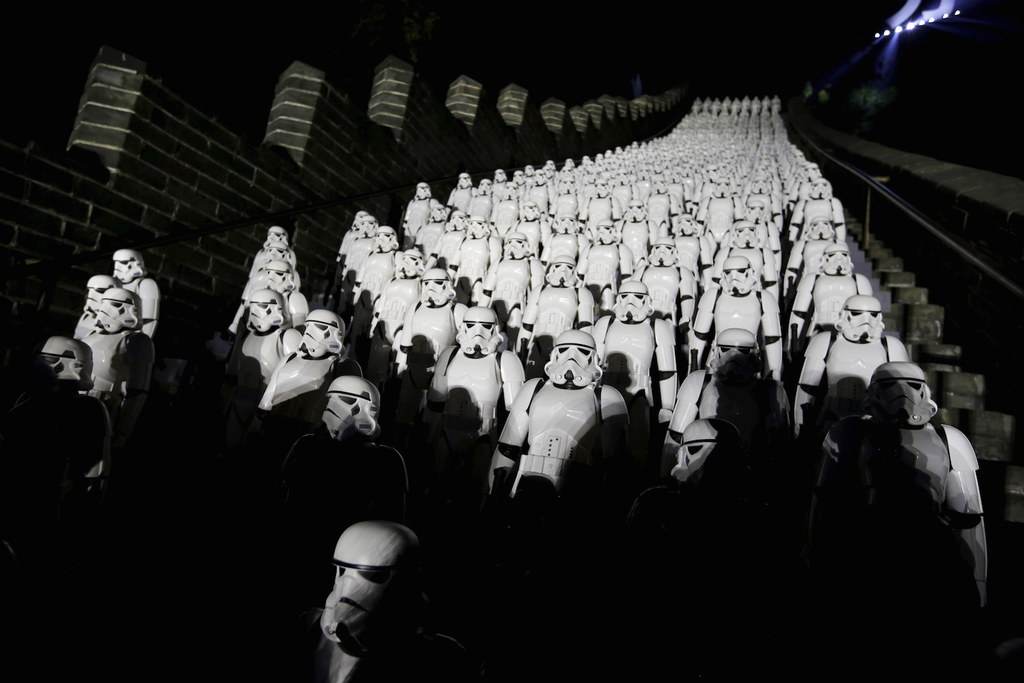 Yes, Disney had arranged for 500 pint-sized sentries (they looked the be about the size of emaciated Ewoks) to stand guard on the Great Wall of China.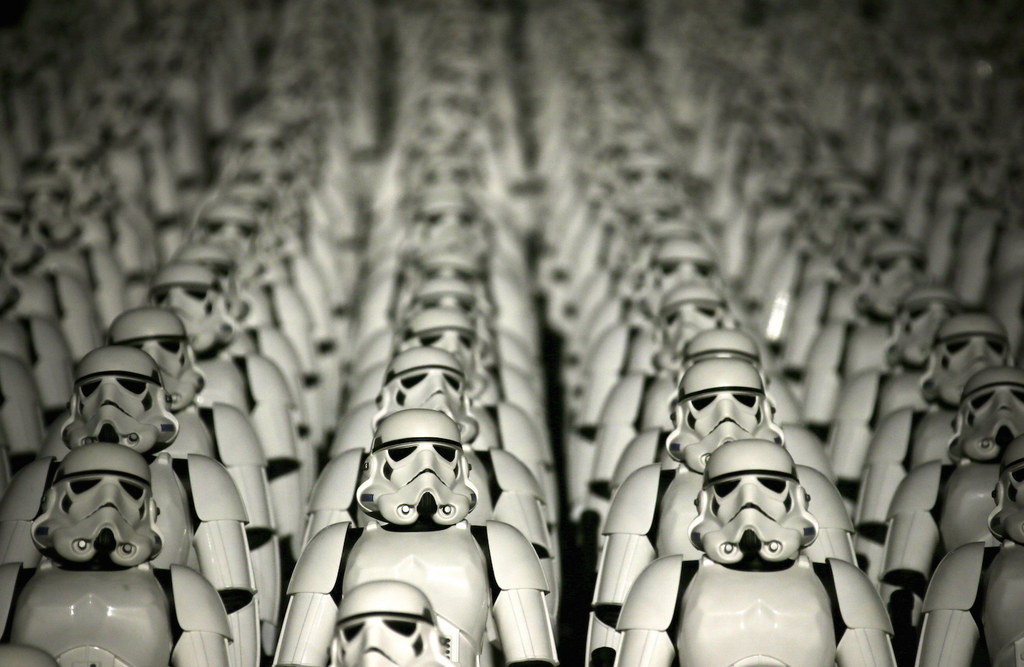 But rather than shrieking in absolute terror in the face of this surreal assemblage of lilliputian shock troops, a press release from Disney reports the "events brought great cheer and applause from fans."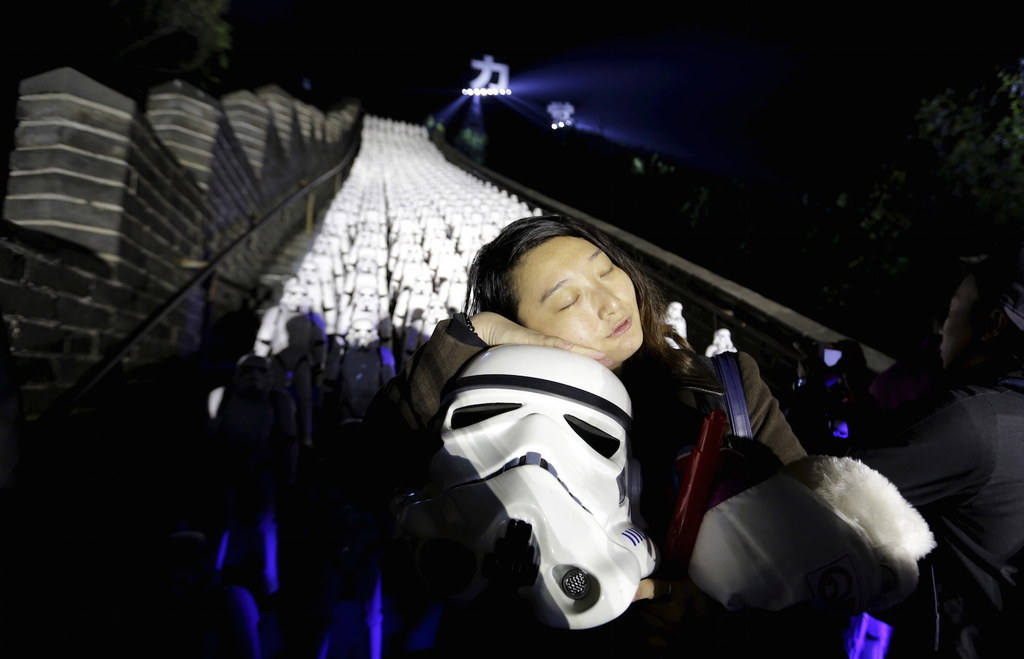 If you say so, Press Release...if you say so. But to the casual observer, this looks like an invasion. Should we warn this woman that the entire Galactic Empire is right behind her?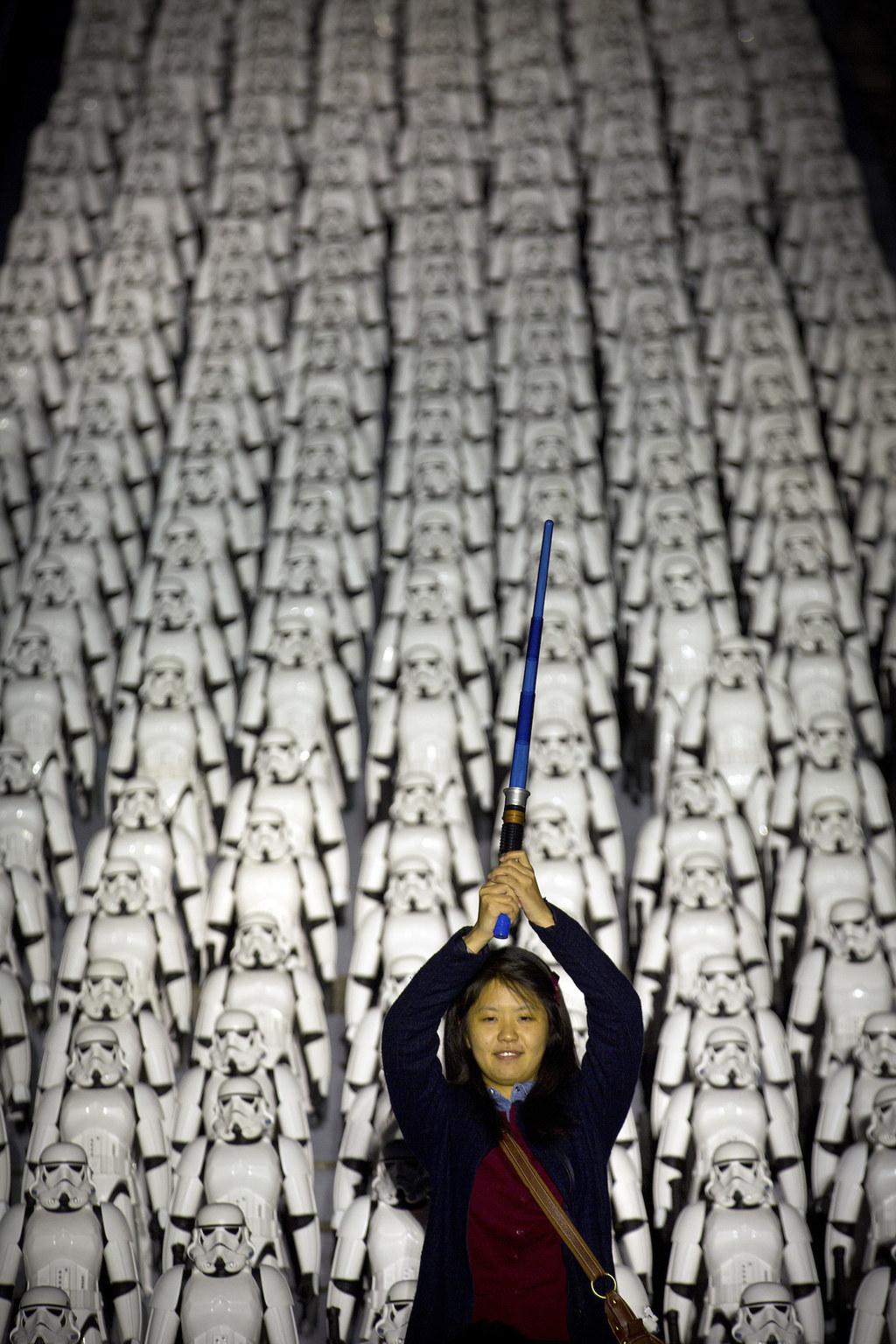 See, this person is smart...they're trying to blend in.
Yeah, great...get a selfie in front of the army that conquered the known galaxy far, far away. You're bad at being a rebel!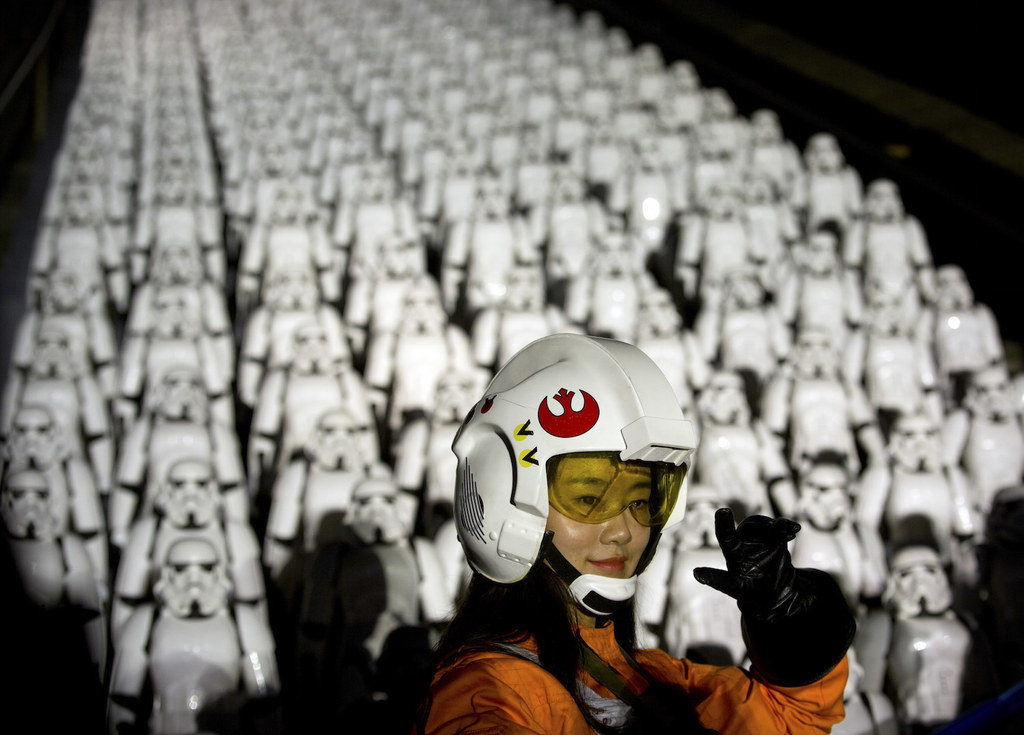 But in the end, all who dared opposed the precious pro-Palpatinianans were crushed by their cuteness.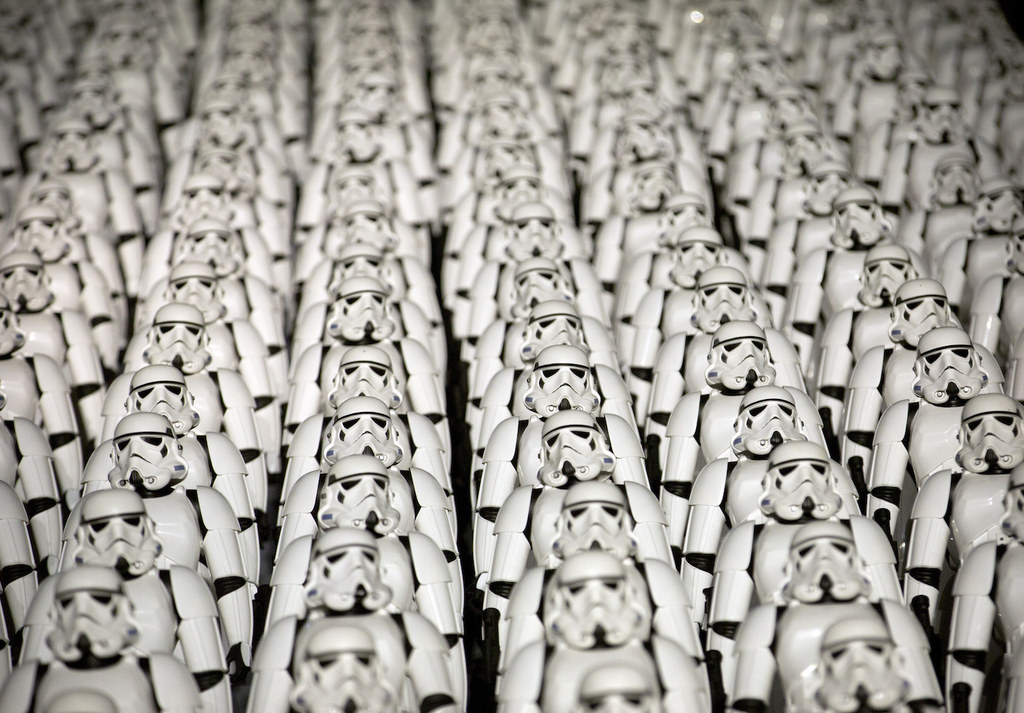 They were the teeniest, tinniest Terracotta Army of adorable clone warriors!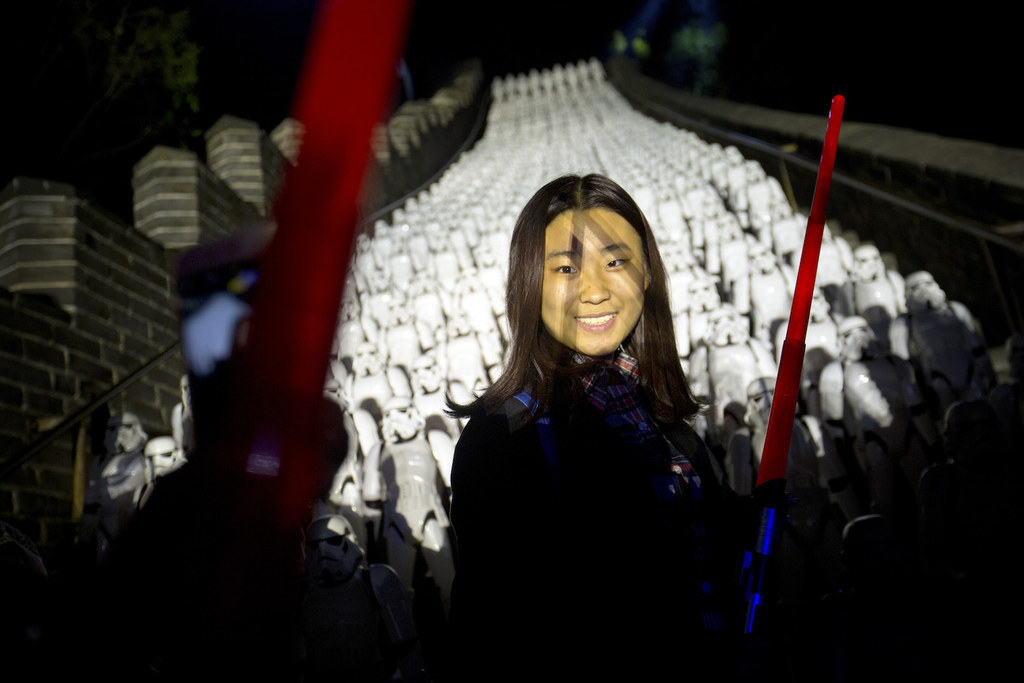 ALL HAIL THE TERRACLONEA ARMY!