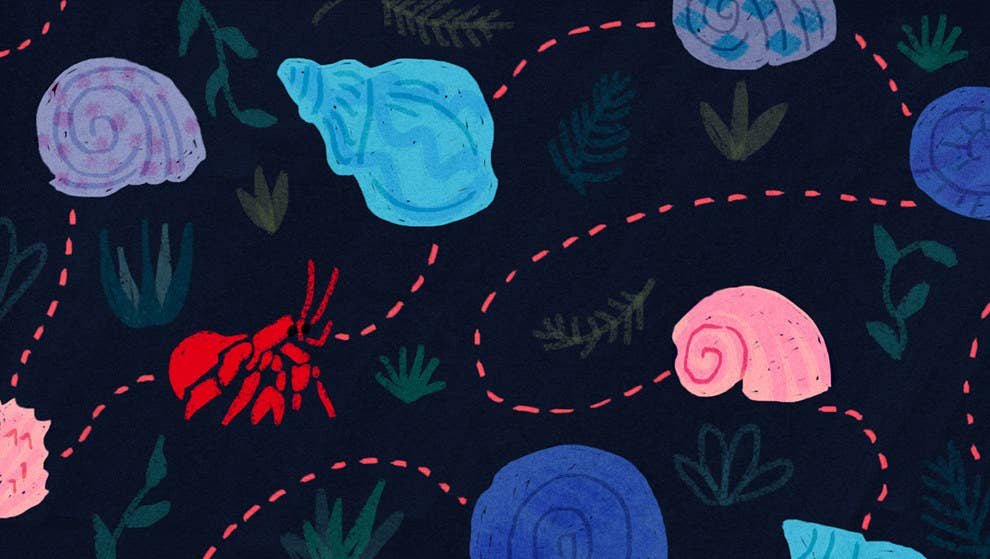 Perhaps it's a testament to never saying anything aloud — a "kaynahorah," my Jewish mother would say, or a jinx, as anyone else would say — but on January 8, I was talking with a handful of co-workers in the office kitchen about apartments and moving.
"I've lived in my apartment for about 10 months, and we're going to renew soon," I explained. It was my second Chicago apartment, and I loved it with all of my heart. "I'm so glad I don't have to move this year."
And then — like clockwork, or curse-work, depending on what you choose to believe — less than eight hours later, I received an email informing me that we would not be able to renew our lease when it expired.
We found our apartment — The Apartment, if you will — after a long search in the winter of last year. It was the third of three we looked at on a very cold Saturday morning. The Apartment was beautiful. Our windows faced east, and our living and dining room were flooded with light every day. We had exposed brick walls. The kitchen was enormous, with enough room for a table for us to eat at. We loved it.
Over time, this apartment became a home. We made an effort to decorate. We hung art on the walls. We bought rugs. We hosted parties that felt notable and exciting. Living here felt good. We knew how to interact with each other in the space, but we also knew how to make it our own. It was so big and wonderful — it was possible to feel alone even when everyone was home. In the summer, we'd open up all of our windows and eat pizza at the dining room table. It wasn't much, but for the three of us, it was special.
Through the summer and fall, my two roommates left the apartment for jobs on opposite coasts. This is a natural part of living in the Midwest: Sooner or later, everyone you know picks a coast. I remained the anchor, and two new and wonderful roommates moved in. When they did, in August and November, respectively, the main question was: "What happens when the lease is up?" to which I always said, "We renew."

It's perhaps naive of me to have thought that I could stay in this apartment as long as I wanted, but that was the plan. I opened the email from my building's management with the same eagerness I'd open an email about a clothing sale or a horoscope — "sure, OK, I'll click this, can't imagine it'd be anything bad" — and felt my stomach drop when I read the word "non-renewal."
Leases expire all the time. I'm aware of this! Landlords and management companies are under no real obligation to keep their tenants. Our building's management company was refurbishing all of the apartments in our complex to reflect "vintage elegance in Lakeview." If you're unfamiliar with Chicago neighborhoods, Lakeview is the all-American, state school neighborhood. It's also huge, divided up into little sub-neighborhoods like East Lakeview, Wrigleyville, the Southport Corridor, Boystown, and, of course, the lake. It's basic in every sense of the word; it is not and very likely will never be "vintage elegance." There's a sick humor to being gentrified out of a neighborhood where, on any given summer night, I'd see a 20-year-old throw up on the sidewalk.
There's a sick humor to being gentrified out of a neighborhood where, on any given summer night, I'd see a 20-year-old throw up on the sidewalk.
The non-renewal felt oddly personal — to me, Fran, specifically. When we went to negotiate the expiration, I tried to argue that we had wanted to stay at this apartment for a while.
The management frowned, looking at our record. "You're the only original one on the lease. The other two left."
They were right: I was the one who had lived in the apartment the longest. I had brought on subletters under the premise of them being able to stay. I felt responsible. I felt guilty. Just as we had settled in, we had to up and leave again.
But this is, kind of, the nature of renting. It's also the convenience of it. If opportunity calls in another time zone, there's no house to sell or affairs to get in order. You pack up a room's worth of stuff and leave. Very few of my peers, especially the ones who aren't originally from the Midwest, have a desire to stay here forever. New York City calls, Los Angeles calls. Other weirder cities with different elevations call ("Maybe it's time to go to Denver," I sighed when the expiration came through). To settle here is nice, but unnecessary. It's never been a priority. It seems foolish that we would stay in this apartment, the three of us, knowing that at any time we could be swept up by an opportunity.
I know very, very few people my own age who are focused on building a "home," in the traditional sense. And why should they? Article after think piece after open letter explain how millennials are unlikely to buy houses, get married, or have children in their twenties, which is understandable! We're collectively nervous about money and, in turn, opportunistic — relentless in pursuit of the best possible outcome at any given time.
It's this chase that also makes someone like me feel restless. I've lived in six different "homes" since I was 20, one for only 10 weeks. I want to have a place to live in for a long time. I want it to feel like me and smell like me (which is usually fairly good). I am sick of the idea of plastic drawers and mirrors that hang onto the back of doors. Home is a luxury, but that doesn't mean I don't want it.
I wanted to live in a place with stories.
So how do you build a home when you don't know where home is supposed to be? Maybe you live frugally. You live like those weird Tumblrs where the blogger seemingly only has three pieces of matching white furniture. I'm not that kind of person, though. I collect, I nest. I have a box labeled "my tchotchkes." It took me months to line my walls with prints and pictures and drawings, and it took about an hour to slowly and carefully remove tape, tack, and nails to take it all down. I wanted my space to be less a place where I slept and more of a museum of self. I wanted to live in a place with stories.
The day we moved into our apartment, I started putting posters on the wall before I even started putting together my dresser. I distinctly remember my roommates trying to figure out where things went in the kitchen — a communal task if there ever was one — while I was in my room, setting down heavy books on all of my posters so they'd flatten back out. I remember hosting our housewarming party, leading people into my room on the "grand tour" where they'd graciously "ooh" and "ahh" at what I had done with the space. It wasn't a marvel of interior decorating; it was just my home. It was my space.
Similarly, I waited until the last possible day to pack, less out of laziness and more out of dread. The second everything was in boxes, it felt like another place. I wasn't home anymore. I genuinely believe it's good to leave yourself open to opportunity, but at the same time, it is tough. It is emotionally taxing to be constantly living in flux. It hurts to start and stop.

In all of this apartment turmoil, I'm profoundly aware of how lucky I am. I have the means to find a new place to live. I have time. I have help if I ask for it. On one hand, I'm able to laugh about being gentrified out of a neighborhood that was seemingly already incredibly gentrified; on the other hand, I know that gentrification is happening everywhere, all the time, and not just to me in the first part of 2016.
My story is not only not particularly unique, but it's also the best-case scenario in terms of "no longer being able to live in a place I want to live." In our conversations with our apartment's management company, we asked them who, exactly, they thought would be able to afford the new apartments after they were renovated. "That's not your concern," they told us.
In the last few days of my lease, the biggest (and only) relief I felt was purging so many of my belongings. I had a couple of friends come over one night and help me pack up for a few hours. I went through my clothes and got rid of about half of what I owned. With each sweater or pair of jeans or (kill me) pleather vest, I articulated a brief explanation of why I had it before tossing it in a bag to give away. I felt the need the justify everything I had and wanted to keep.
"I could watch you do this for hours," one of my friends said from my bed.
I threw a pair of shorts into the bag. "Pack?"
"Explain your whole life while throwing away sweaters."
How many times do you have to make a home before it sticks?
And so we moved. We left our apartment. My roommates found sublets and I went home, actually. To my original home, with my parents. I need time to figure out next moves (literally). I need time to mourn a space that we had every intention of living in. As I got rid of so many of my things, I felt uncertain of where to go next, so I didn't go anywhere new. I'm going to wait. I'm going to let the dust settle and think deliberately about where to build my next home.
There was a moment during the move when I sat in my room with all of my things gone. I had sealed up my books, my prints, my clothes, my tchotchkes. It was an empty, sterile place. The walls — once crowded with pictures and drawings and reminders — were blank. I waited for about an hour as our building's management inspected the space. I sat on the floor of a place I had once felt so comfortable and now felt completely alien. I just sat.
A home is what you make it, no doubt, but how many times do you have to make a home before it sticks? How many times do you set down a box and feel like you've found the one? I sat on the floor of my room, and tried to think of what my next home would look like.
You might also enjoy reading: