13 Things That Happen When You Have A Proper Hangover
No one deserves this.
1.
You wake up and you think it's just a normal morning.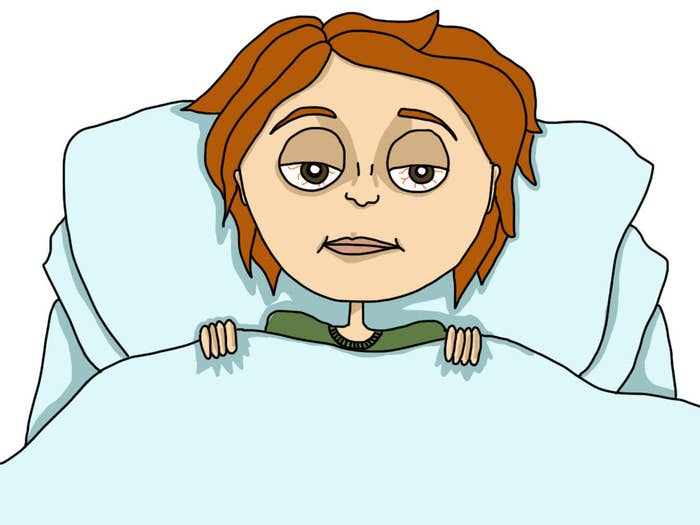 2.
Then suddenly you remember that you drunk alcohol last night.
3.
Next comes the thirst and the crippling headache.
4.
You promise yourself this is the last hangover you will ever have, and from now on you will be a responsible adult.
5.
To distract you from your physical pain, a shamewave hits you like a ton of bricks.
6.
You sit up to go and get water, and that's when the nausea comes.
7.
After realising you need to be horizontal. You simply lie there and think of all things you said and all the people you talked to.
8.
The time has come for you to check your phone and face reality.
9.
Eventually you will have to sit upright, this will suck, but it is necessary for life.
10.
Some how you get to the fridge without dying.
11.
At some point in the day you will find the strength to cook for yourself. It will be hard.
12.
Eating the food can go two ways, either you will be sick, or you will see the light at the end of the tunnel.
13.
Gradually your brain clears, you forget the trauma, and you start thinking, "You know what, I could do with a nice cold beer."