 1) There have been five engagements, four weddings, and two babies thanks to Take Me Out.
2) Adele and Dave were the first couple to get married after meeting on Series 2.
3) But they didn't actually pick each other! They ended up on the Isle of Fernado's at the same time and fell in love. They also have a son together.
4) Dave originally picked Lucy Evans, an audience favourite of that series.
5) Three couples got engaged from Series 2, but only one actually chose each other.
6) Andrew and Lindsay from Series 2 are now married, but originally he picked another woman over her. Back in the UK he realised he'd made a mistake and tracked her down on Facebook.
7) Gemma and Gavin are the other Take Me Out parents. They met in the fifth series of the show. Gemma impressed Gavin by performing 30 press-ups in a minute.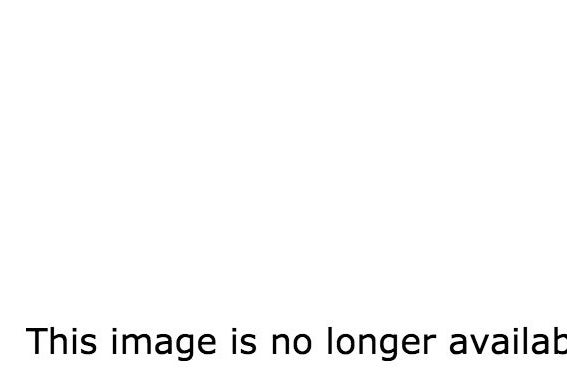 8) On the application form it asks you if you have any nicknames, and where they come from.
9) It also asks for your greatest achievement.
10) Whether any of your family members are single.
11) And your height.
12) Every woman is told to bring 10 outfits, including one pair of black shoes and one pair of nude shoes.
13) Extra outfits are provided in case some of the outfits the women bring are too patterned, too short, or too similar to another woman's outfit.
14) The women get their makeup done for them.
15) They usually ask for more fake tan and more fake lashes.
16) All the women stay at the same hotel.
17) They film up to three episodes a day.
18) The filming days can last up to 12 hours, with filming not finishing until 10pm.
19) All the women have to pack their suitcases and bring them with them every day in case they get picked.
20) The last series used 126 sets of false lashes.
22) The women also got through 10,000 kirby grips and 60 large cans of hairspray.
21) On average it takes 1 hour and 45 minutes for each woman to get ready.
23) Some women put Bonjela on their feet to help with the pain of wearing heels for so long.
24) The love lift takes 12 seconds to deliver the man.

25) The Isle of Fernando's isn't a real place: The contestants actually go to Tenerife.
26) Once the couples have been matched they are separated and leave for the Isle of Fernando's at 3am the next morning.
27) The men and the women never see each other before the show.
28) Even if the couples don't get on they have to fly back together.

29) The UK show is based on an Australian show called Taken Out, which was axed after just four weeks.
30) The Chinese version of the show used to have 50 million people tuning in every week.
31) It's aired on Australian TV with the title If You Are the One, but the literal translation of the show's title is "Genuine Enquiries Only".
32) When the Chinese show first started airing, male contestants would have to say how rich they were and describe their family background.
33) During their introduction video it would say whether they owned their own house or car on the bottom of the screen.
34) When a couple is matched they each win a pair of "custom-made lover's shoes".
35) Where they go for their date depends on how popular the guy was on the first impression. If he was very popular they go to Hawaii.
36) Several Chinese celebrities have been made by the show including Ma Nuo, a model from Beijing who, upon being asked to ride a bike by an unemployed man, claimed she would rather cry in a BMW.
37) Six months after the show was first aired in China the state media organisation (the State Administration of Radio, Film and Television) intervened and said the show was "vulgar" and criticised it for promoting materialism and openly discussing sexual matters.
38) The show stopped all its talk about fast cars and money, and instead the contestants had to seduce each other with how much volunteer work they do, and what good sons-in-law they'd be.
39) They also added a third presenter to the show: a psychology professor from the local Communist Party school. The ratings have suffered. 40) There are 16 international versions of the show: Denmark, Indonesia, the Netherlands, Sweden, Germany, Finland, Spain, China, Italy, United States, Japan, Thailand, Taiwan, Ireland, South Africa, and France.
41) The Danish version is called Man of the Day, and they did a gay version.
42) Sadly they don't seem to go on holiday for their date; they just go to a pub that serves sushi.
43) Each episode of Take Me Out Indonesia is 90 minutes long, cut down from three hours in the first series.
44) In the Dutch version one guy got all the lights turned out in the first round. Then he called all the ladies "dykes".