This Is Why Hot Cross Buns Are Better Than Easter Eggs
Bow down to the bun.
Easter is a time you spend time with your family because of religion.
Around this time of year it is traditional to exchange chocolate eggs. I'm sure you're all aware of this.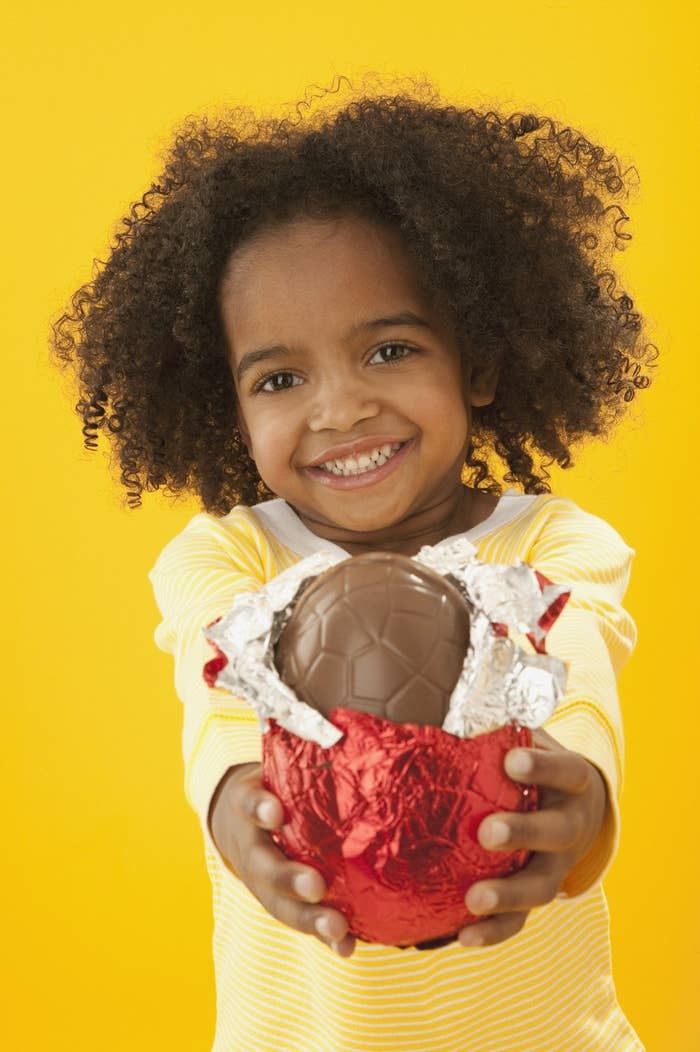 The other traditional delicacy of Easter is the hot cross bun.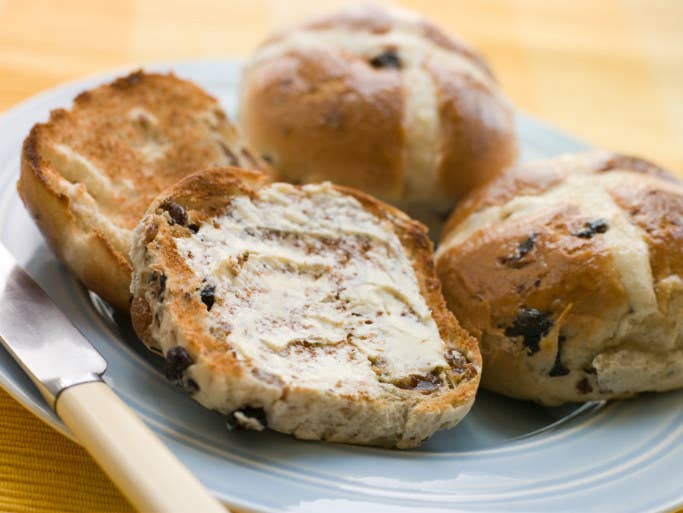 Recently Easter eggs have really been stealing the limelight from the humble hot cross buns.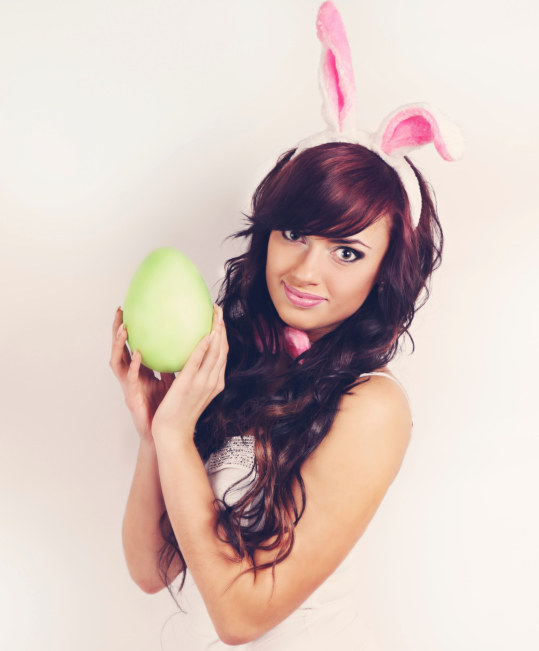 But the truth is that Easter eggs are a bit shit and hot cross buns are bloody incredible.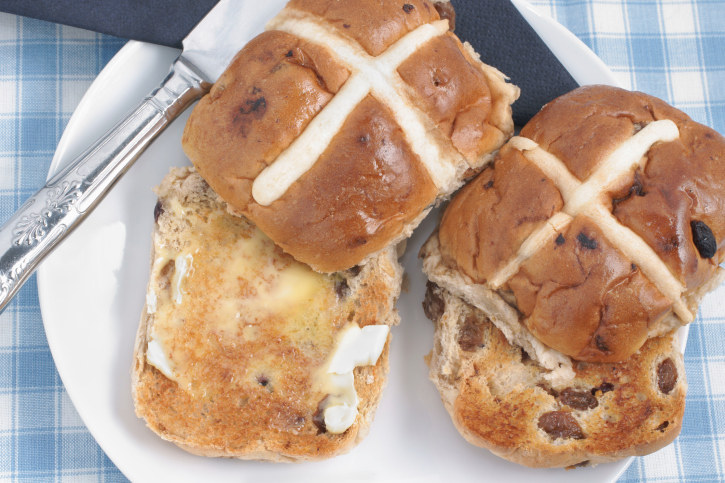 First of all you can put butter on a hot cross bun, and butter is world's greatest food.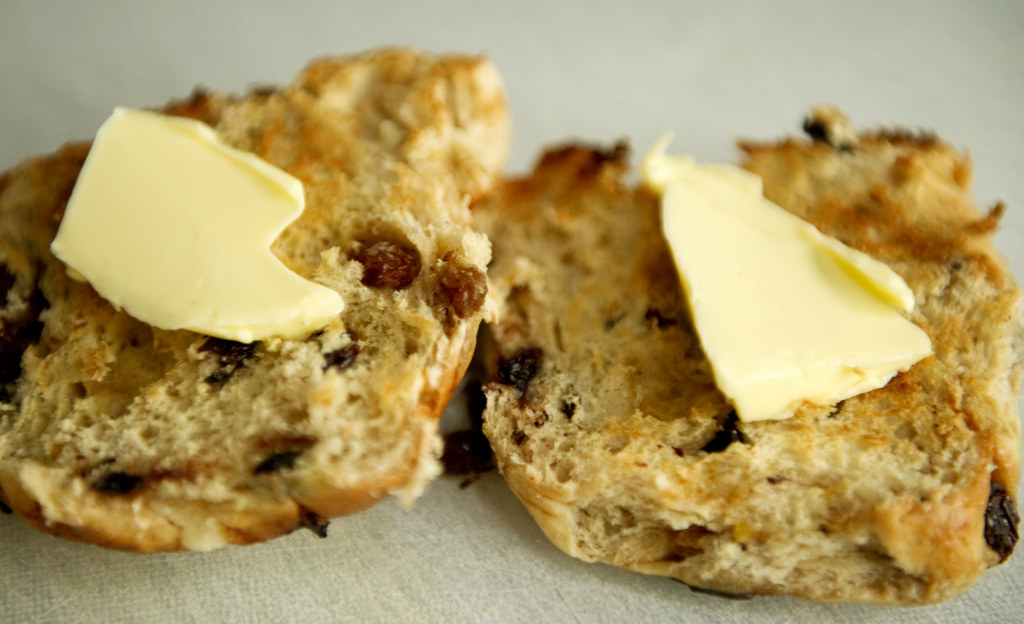 Most Easter eggs these days are your standard corner shop chocolate bar, melted down and moulded into a shape that doesn't suit it.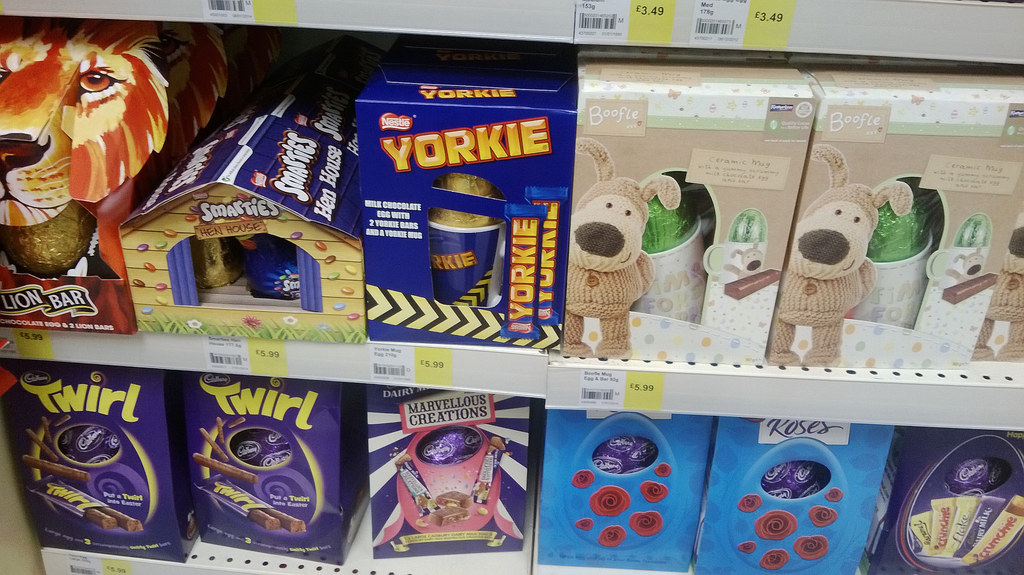 Hot cross buns contain fruit so therefore they are good for you.*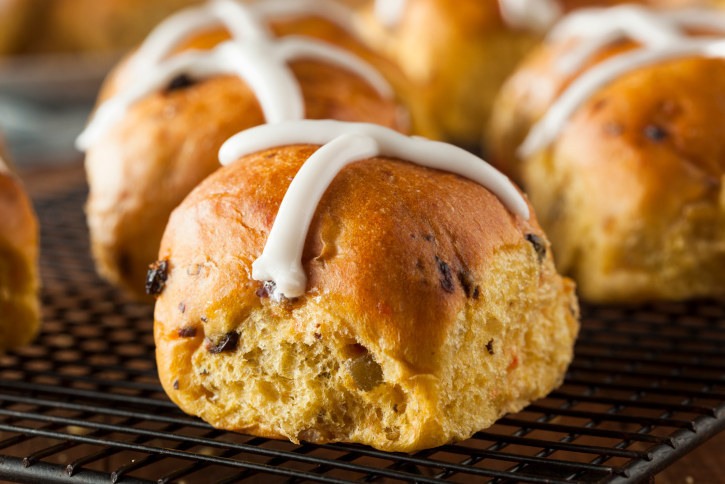 Easter eggs are usually hollow which is always a disappointment.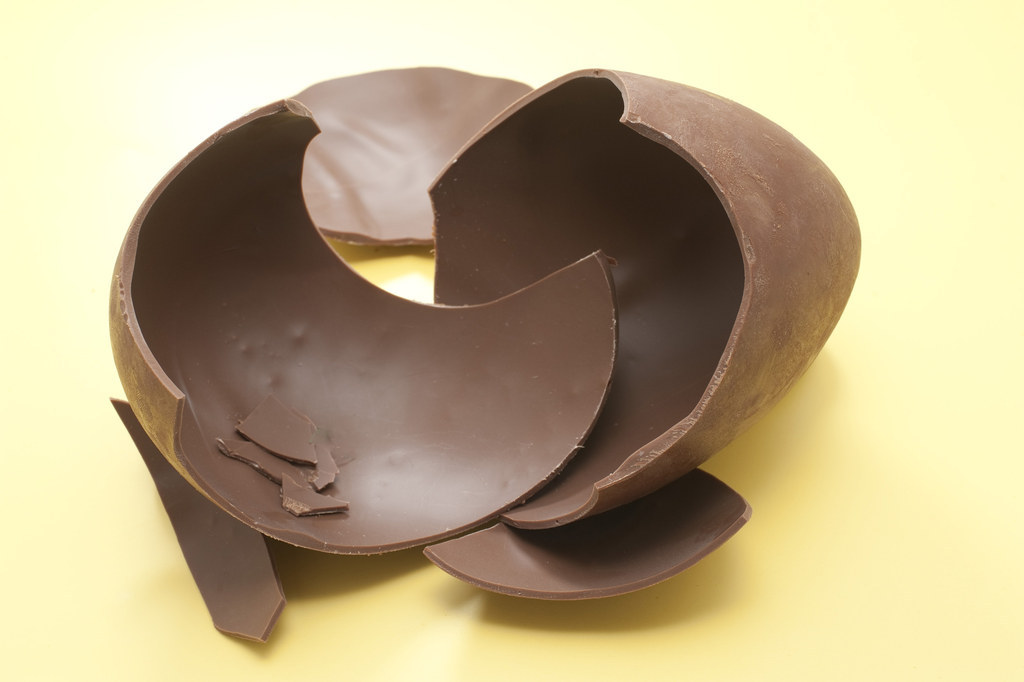 Eating a hot cross bun is like having a warm hug.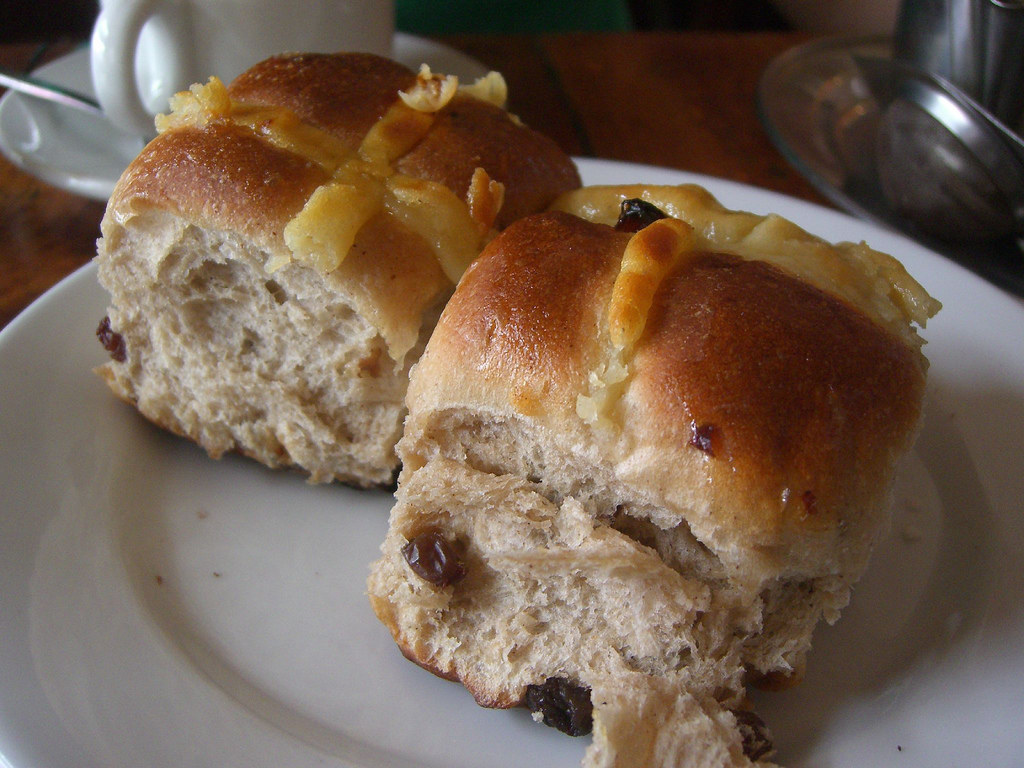 Eating an Easter egg feels like you're just doing what THE MAN would want you to do.
Hot cross buns are not limited to butter, they go brilliantly with cheese. TRUST ME.
There is no limit to what the humble hot cross bun can handle. Look at this brave bun carrying this perfect scoop of ice cream.
Easter eggs are a step down from your usual fancy chocolate.
While hot cross buns are a massive step up from bread.
You could even make your own hot cross buns and feel like a king!
This Easter celebrate in style, like this baby. Choose the bun not the egg.