17 Things That Would Have Been Useful To Learn In School
The quadratic equation is counted as a basic life skill, but how to leave group messages isn't?
1.
How to cancel plans and shake off friends.
2.
But also how to become super best friends with new people.
3.
How to leave group messages politely.
4.
How to be the guy that interrupts people smoothly.
5.
How to tell if the anecdote you're about to tell is going to be boring.
6.
How to tell when someone has a massive crush on you.
7.
How to send the perfect flirty text.
8.
How to analyse the exact meaning of text messages.
9.
How to fill awkward silences.
10.
How to respond when your colleague asks you how your weekend was.
11.
How to dress "smart casual".
12.
How to network.
13.
How to be tired at the time you're meant to go to sleep.
14.
How to craft the perfect comeback.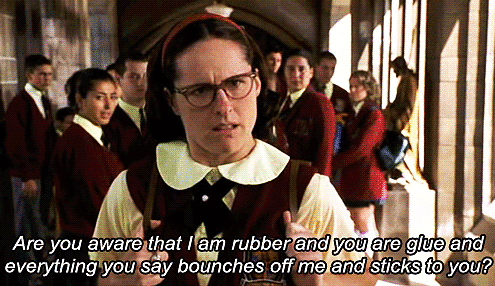 15.
What all the people who work in offices actually do.
16.
How to be an adult generally.
17.
How to get cats you meet on the street to like you.