Tony Appleton, a "self appointed" town crier, announced the birth of the Duchess of Cambridge's second child today.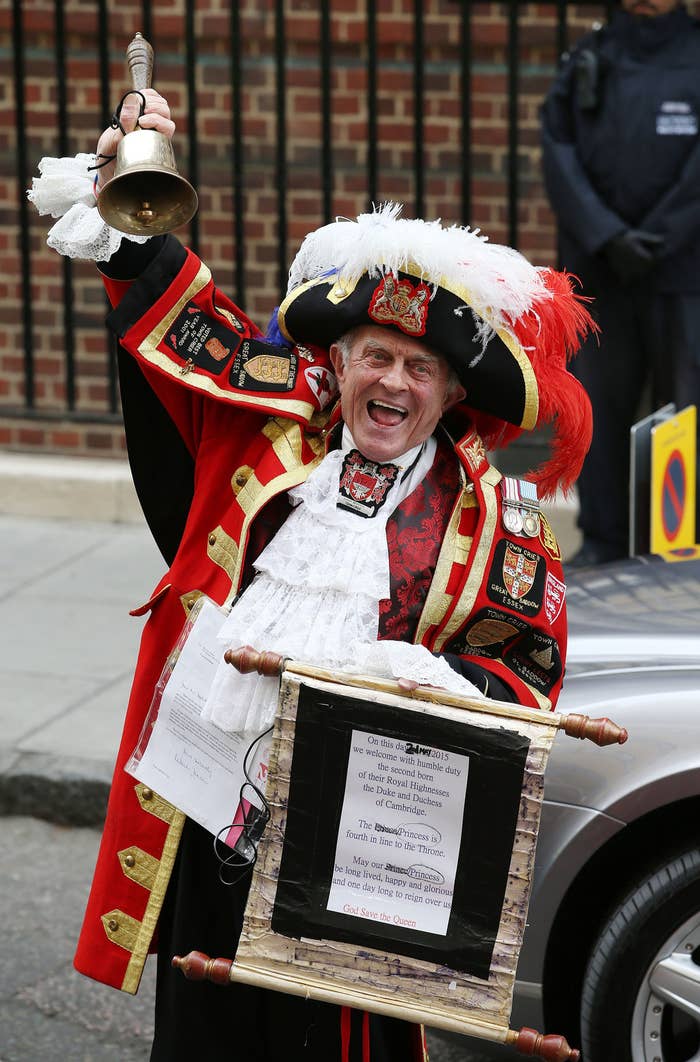 Appleton had pulled the same stunt for the birth of Prince George.
It is unclear how the unofficial town crier managed to get to the steps.
Appleton asked Kensington Palace for permission, but they didn't seem to care very much.
The crier's official "scroll" wasn't very scroll like.