An Imgur user, Treefrog, posted these pictures of his son's LEGO creation on the site after his son asked him "to put it on the Internet and sell the rights to the design."
That is a pretty great spaceship tbh.
The kid's dream came true and four days after the initial post Block Party Bricks LLC, an online retailer of LEGO, offered to buy the rights to Treefrog's son's design.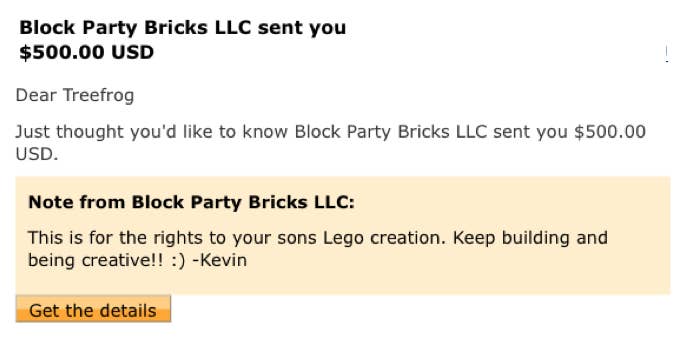 Treefrog said that he was expecting the post only to get a few upvotes and so promised his son that he would give him 10 cent for every upvote to spend on some new lego.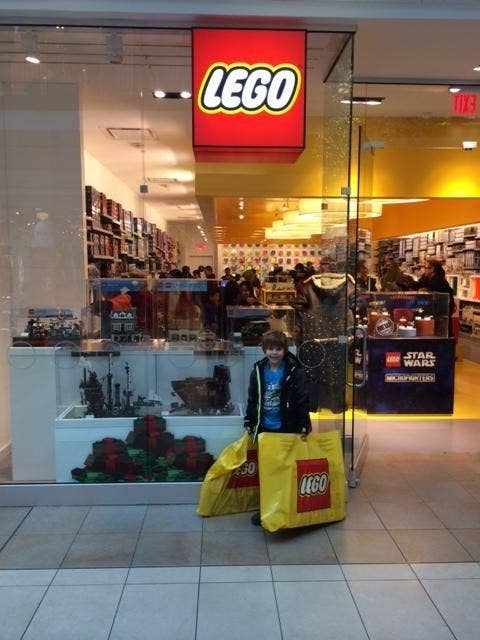 10% pure crazy money (in kid language this = candy), 50% give away to a needy charity, 20% into his savings account for future education, 20% into future entrepreneurial endeavours (more LEGO, on his dime)
Keep hustlin' kid.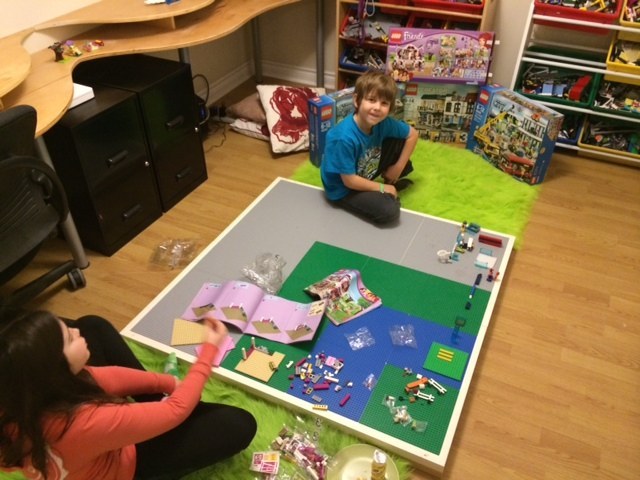 BuzzFeed News have reached out to Treefrog for a comment.