Azealia Banks has had her set at London's Born & Bred festival cancelled after she posted a series of tweets calling UK rap "a disgrace" and saying British rappers "never have swag".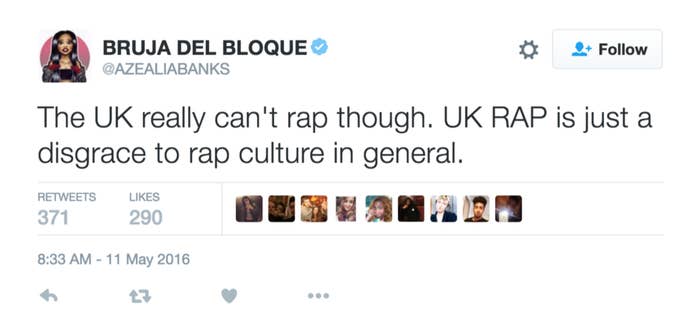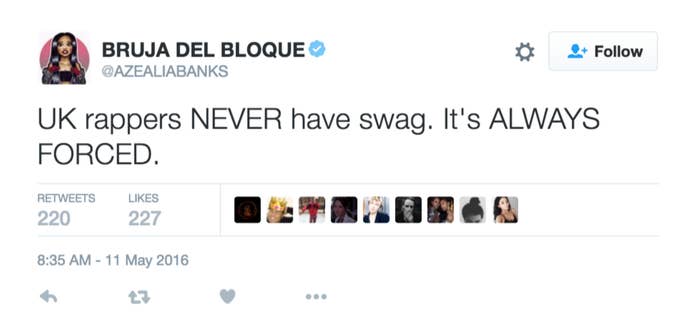 Banks was set to headline the event at Haggerston Park, east London, on Sunday 5 June, but a spokesperson told BuzzFeed News she had been removed from the lineup.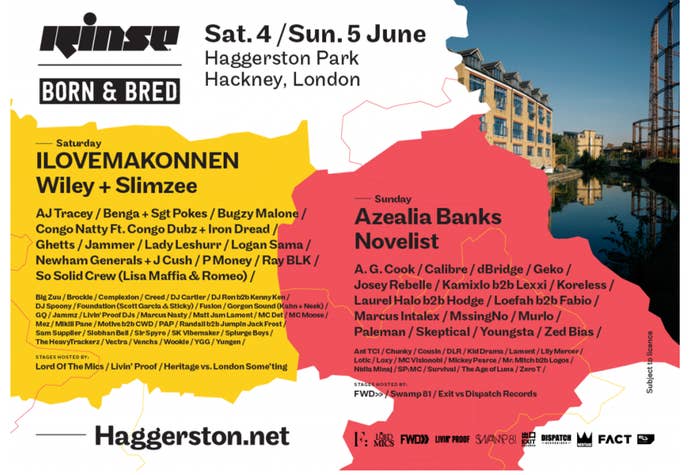 In a statement released on Twitter, Rinse: Born & Bred organisers said they "celebrate inclusivity and equality".
The announcement came shortly after people on social media called for Banks' set to be cancelled, including BBC Radio 1Xtra hosts Jamz Supernova and DJ Target.
Grime artist DJ Logan Sama said he would boycott the festival if she was allowed to perform.
Banks also threatened to exercise her Second Amendment rights under the US constitution – the right to bear arms – after fans warned the rapper to stay out the UK.
Which led British singer Lily Allen to question why the police hadn't got involved.
But some just took the piss out of her comments, like one person who compared her music sales to Mr Blobby's.
And another who sent her a pic of the legendary British rap group Blazin' Squad.
But others were waiting for UK rappers to respond...
...while some believed her offensive outburst was a way to promote her self-released new single "The Big Bad Beat".
I guess British fans won't be able to see her perform her new single in London next month. Oh well.