Which YA Book Should You Read Based On Your Favorite Emoji?
You got: Noggin by John Corey Whaley
We sense that you're ridiculously nonsensical in only the best way possible, which is why Noggin is the book for you! After Travis' terminal illness allows him to accept an experimental procedure where his head is cryogenically frozen and attached to a new, healthy body, everything changes.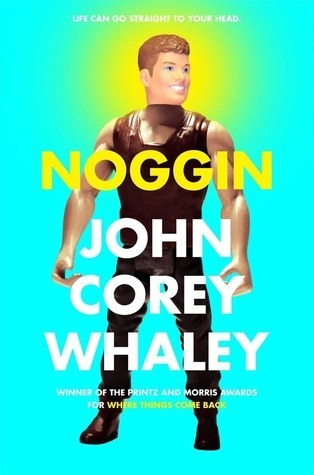 You got: Get Even by Gretchen McNeil
You put on a sweet face when you want to, but the truth is you have a hint of a rebellious side, which is why Get Even is a must read! When a group of girls form an anonymous revenge clique to avenge school bullies, they soon find out someone is seeking revenge on them.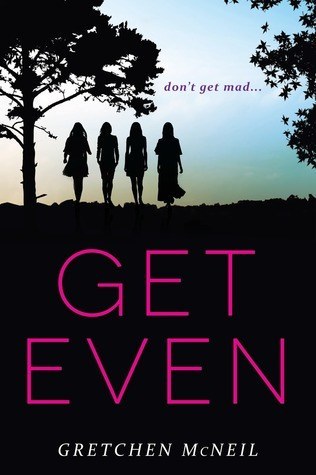 You got: The Difference Between You and Me by Madeleine George
You have a passionate romantic side and tend to go after what you desire most, which is why you'll enjoy this read! Emily and Jesse couldn't be more different from each other, but they have a passionate connection. When conflict erupts in their small town, they both must decide what's truly important.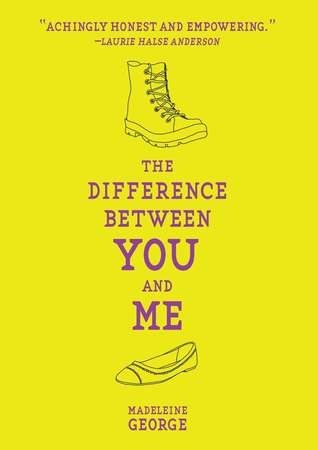 You got: Finding Audrey by Sophie Kinsella
Even though you tend to keep to yourself, you have a few steady friends you know you can always depend on, which is why you'll enjoy this read! Audrey suffers from anxiety disorder but after she forms a strong friendship with her brother's gaming friend, she begins to slowly emerge out of her comfort zone.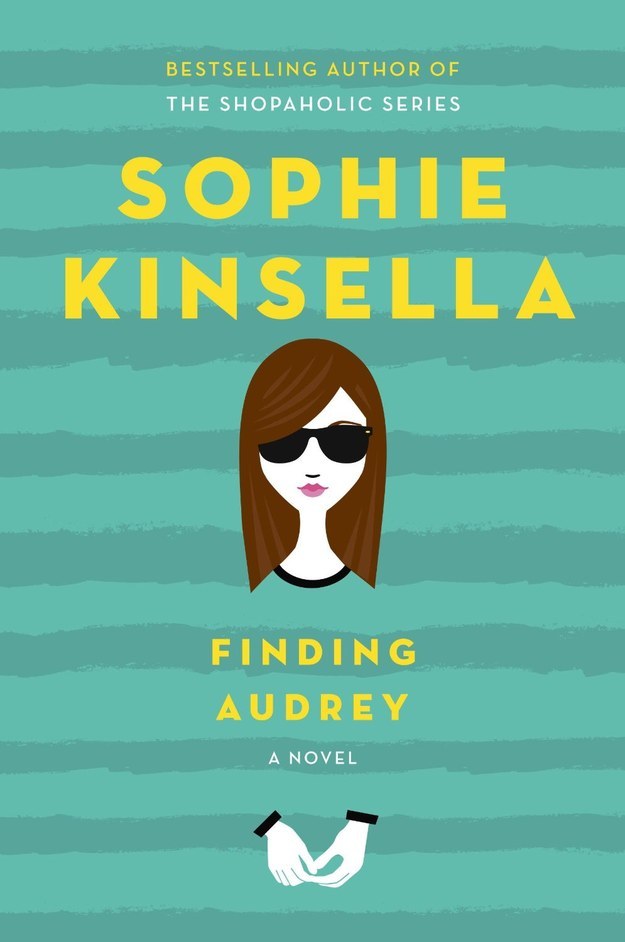 You got: Love and Other Theories by Alex Bass
You have sassy, flirty side but you're careful to guard your heart in important matters, which is why this read will appeal to you! Aubrey and her BFFs apply the wisdom of Marilyn Monroe to their high school romantic ventures, but everything changes when a new boy moves to town.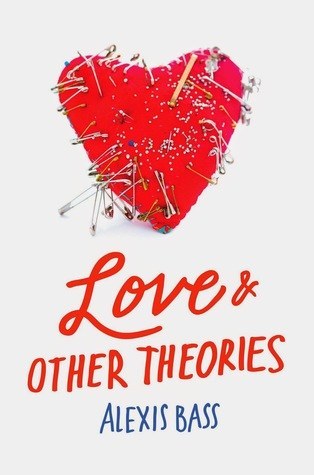 You got: Side Effects May Vary by Julie Murphy
You're the type who always has the best cheeky comebacks, which is why you'll enjoy the main character in this novel! When Alice is diagnosed with leukemia, she convinces her BFF to help her complete her revenge bucket list. Just as she makes peace with things, she goes into remission.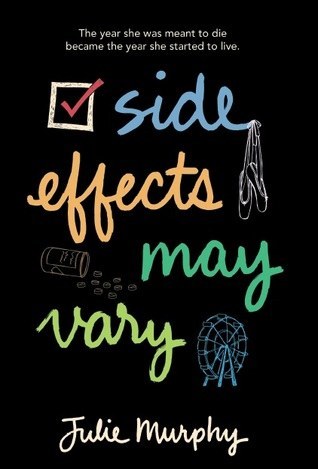 You got: Angus, Thongs, and Full-Frontal Snogging by Louise Rennison
You're the one who brings the LOLs in your friend group and tend to have a cheerful demeanor, which is why you'll love Angus, Thongs, and Full-Frontal Snogging. Georgia Nicholson keeps a humorous diary of all her teenage mishaps including shaving her eyebrows, stuffing her bra, and a slew flirting fails. This read is sure to have you in stitches!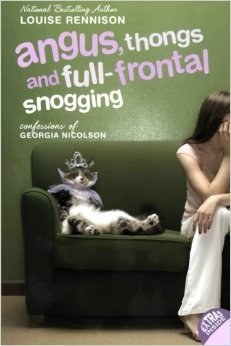 You got: The Girl at Midnight by Melissa Gray
You have an independent mindset and loyal spirit, which is why you'll enjoy the main character in this fantasy adventure! Echo is part of a magical race who is determined to find the key to completing the prophecy that will end war with the Drakharin people, but as she sets on her mission she discovers things aren't what she expected.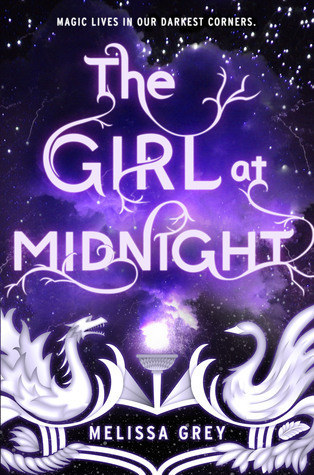 You got: Anna and the French Kiss by Stephanie Perkins
You believe in fairytales and romance and are constantly inspired by the world around you, which is why this sweet novel will resonate well with you! Anna is bummed when she's forced to attend a boarding school in Paris her senior year, but when she meets a loyal group of friends — as well as a cute English boy — her perspective changes.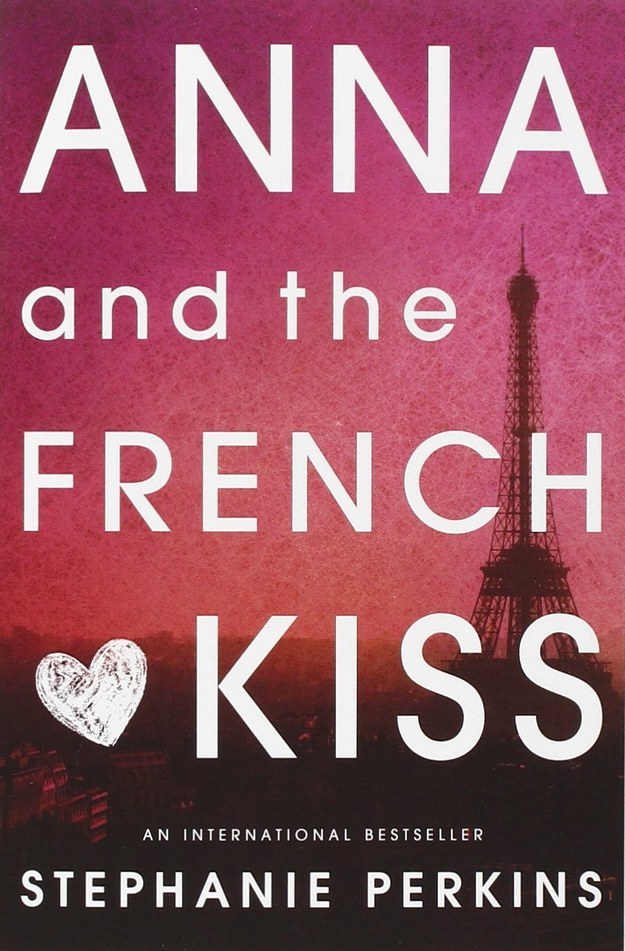 You got: The Selection by Kiera Cass
You're a strong, loving person and don't let people walk all over you, which is why you'll enjoy the main character in this fantasy tale! America is one of the chosen girls to compete in a Bachelorette-style competition to become Prince Maxon's wife, but when she discovers the dark secrets of her nation she finds a way to help.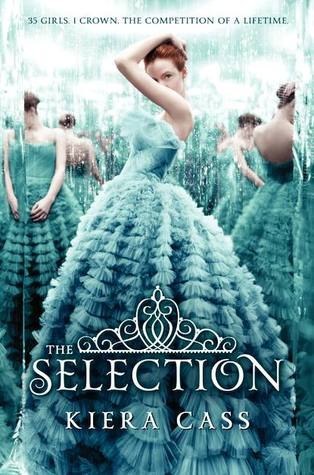 You got: Audrey, Wait! by Robyn Benway
You love surrounding yourself with optimistic people who can always make you laugh, which is why you'll enjoy the witty banter in this book! When Audrey's ex writes a song about her that goes viral, she must deal with the hilarious consequences.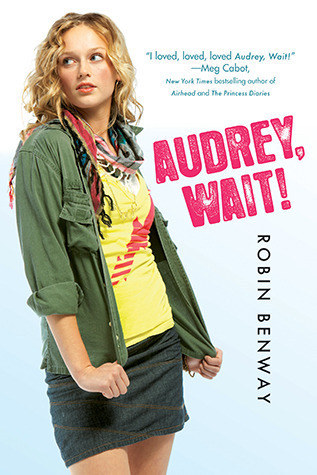 You got: Conversion by Katherine Howe
You're the type of person who loves to be kept on their toes and enjoys a good mystery, which is why this novel will appeal to you! When the girls of St. Joan's High School begin to suffer from mysterious, plague-like symptoms, Colleen discovers the reason behind the eerie hysteria.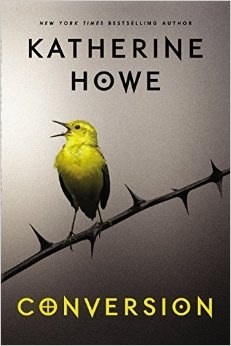 You got: The Madman's Daughter by Megan Shepherd
You're a fiercely passionate and determined individual and you aren't afraid to go after what you want, which is why the main character in this book will appeal to you! Loosely based on H. G. Wells's The Island of Dr. Moreau, Juliet discovers her father is still alive and working on a remote island. But when she arrives, she discovers the true horror of his scientific experiments.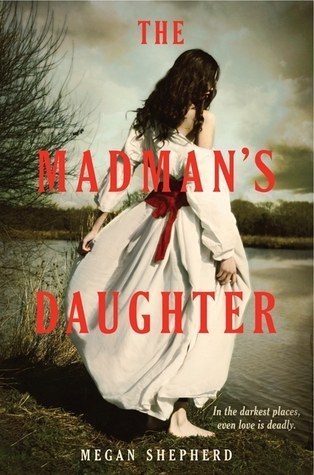 You got: Throne of Glass by Sarah J. Maas
You have a fiery spirit and a wild sense of adventure, which is why you'll enjoy this high fantasy read! When assassin Celaena is brought to the kingdom, she must fight for her freedom in an intense competition. But when something evil infiltrates the castle, everything changes.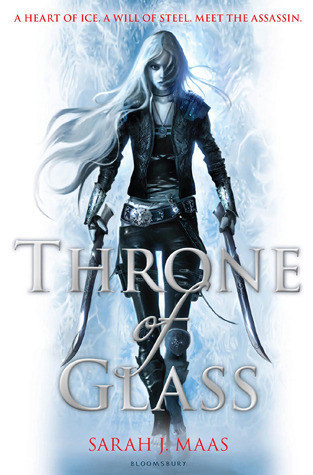 You got: Anna Dressed in Blood by Kendare Blake
You're a fearless person who's captivated by all things dark and haunting, which is why this novel is right up your alley! Anna is a brutal ghost who has killed everyone who's dared to cross her path. But when Cas, a ghost hunter, reveals himself to her, his life is mysteriously spared.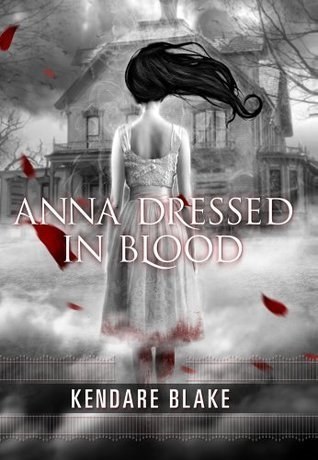 You got: The 5th Wave by Rick Yancey
You're weird in the best way possible and enjoy exploring the unknown, which is why this novel will appeal to you! Cassie is one of the last survivors on Earth after an extraterrestrial invasion. But when the unknown comes back to claim survivors, she must team up with a group of teens for survival.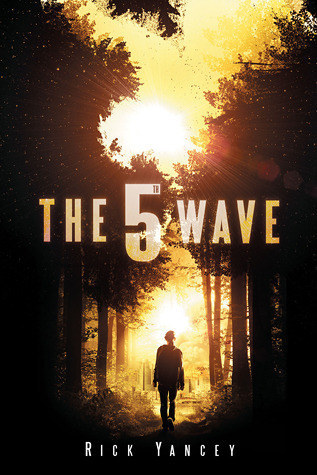 You got: Graceling by Kristin Cashore
You're a strong, smart, and skillful person full of passion, which is why you might enjoy following along with the adventure in this story! In a world where only the selected are given a special "Grace," Katsa's receives the talent of killing. Used as a weapon by the king, she must discover how to use the power for good.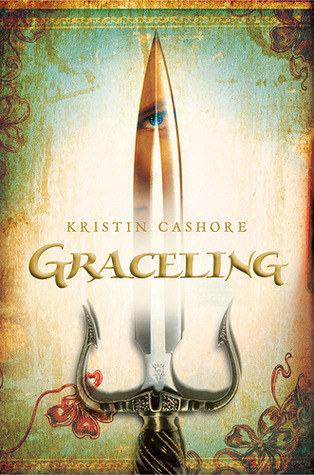 You got: Code Name Verity by Elizabeth Wein
You're a sensitive soul who has an intense appreciation for your loved ones, which is why you might enjoy this heartfelt story! This historical novel takes place during WWII and follows Maddie and Verity, who become involved with the WAAF as a spy and a pilot. But when the plane crashes and Verity is taken prisoner, we slowly discover the truth behind her compelling confession.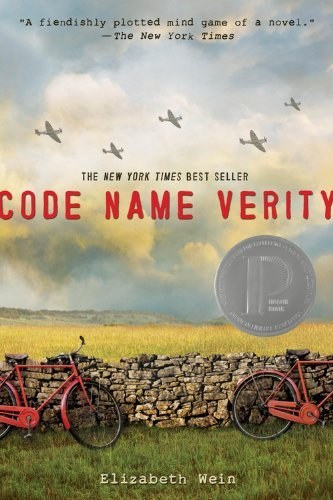 You got: Extraordinary Means by Robyn Schneider
You're a deep thinker who loves to constantly be surrounded by your fun group of friends, which is why you'll really enjoy this read! When Lane meets Sadie at Latham House, a sanatorium for teens who have an incurable TB illness, he slowly befriends her group of friends and learns what it really means to fall in love when the future is uncertain.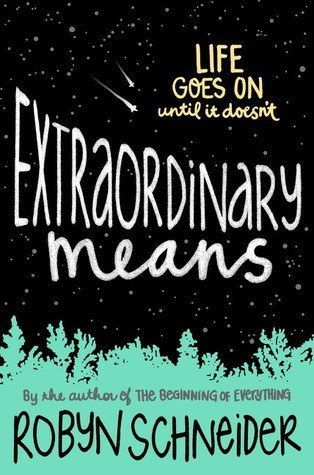 You got: The Princess Diaries by Meg Cabot
Although you have a taste for the finer things in life, you stay grounded with the help of your friends and family, which is why you'll enjoy this timeless novel! Mia is an average high school freshman until her astranged father comes into town and drops the bomb that he's really the crown prince of Genovia, which makes her a princess. With this new information, her life is turned upside down as she attempts to balance her normal life with her newly appointed princess duties.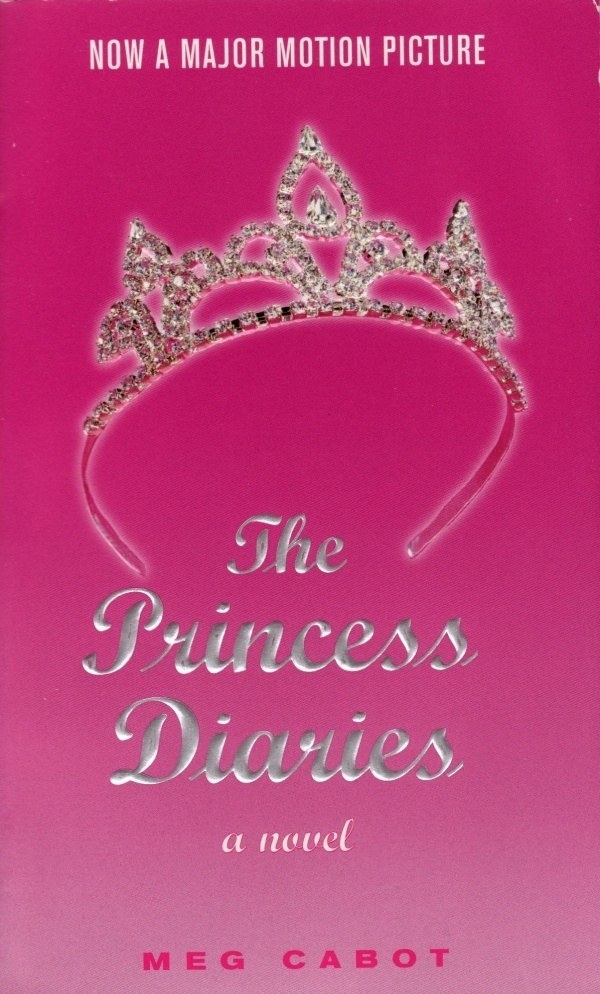 You got: Shutter by Courtney Alameda
You have a naturally curious mind and are fascinated by all things dark and creepy, which is why you'll enjoy this book! Micheline is a tetrachromat who swore to find and destroy corporeal and spiritual monsters, but when a hunt goes wrong, she and her team becomes cursed. If they can't exorcise the demons within seven days, they will die.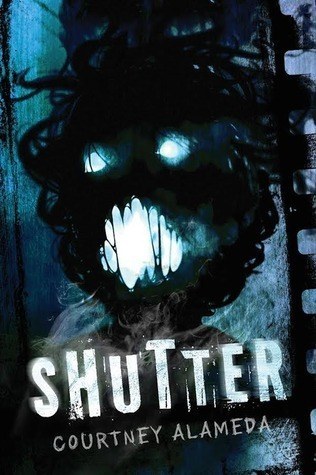 You got: Pizza, Love, and Other Stuff That Made Me Famous by Kathryn Williams
You're the friend everyone loves and are always the life of the party, which is why you'll enjoy this fun read! When Sophie enters a teen reality show cooking contest, she must avoid drama at all costs in order to claim the prize for a full culinary scholarship in Napa.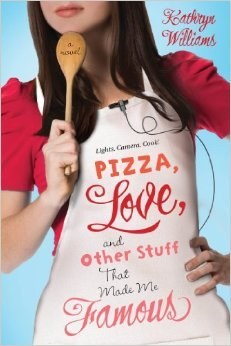 You got: Under a Painted Sky by Stacey Lee
You're headstrong and passionate about your goals and dreams, which is why this moving novel will captivate you! This historical novel follows Samantha, who wants to move back to NYC to become a musician. But when tragedy strikes, she teams up with a runaway slave to complete the journey on the Oregon Trail.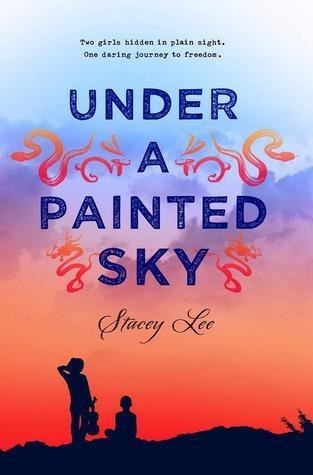 You got: The Art of Lainey by Paula Stokes
You have an enthusiastic spirit and are someone people love being around, which is why this novel will appeal to you! After Lainey becomes inspired by The Art of War, she forms a plan to use the same tactics mentioned in the book to gain her ex-boyfriend back.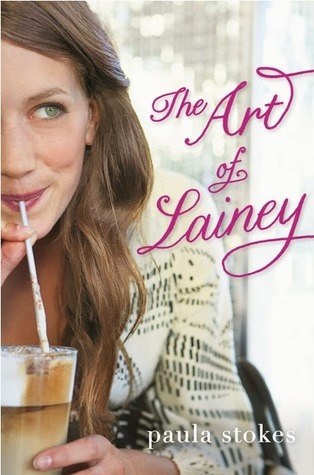 You got: This Song Will Save Your Life by Leila Sales
Although you have a sensitive and caring soul, you often feel as though you're misunderstood, which is why you'll be able to relate with the main character in this compelling book! Elise has always felt like a social outcast, but when she discovers an underground DJ scene she discovers her true passion through music.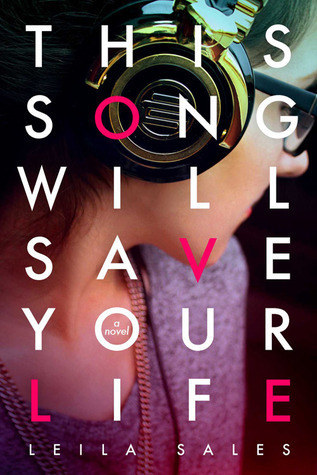 You got: Top Ten Clues You're Clueless by Liz Czukas
You're a natural sass-master but you work hard for the things you want, which is why you'll enjoy this witty novel! When Chloe and her other fellow employees of GoodFoods Market are interrogated and questioned for stealing $10,000, they must work together to clear their names.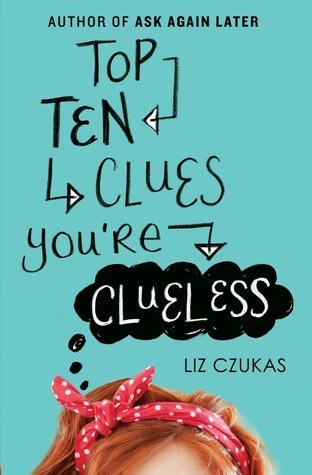 You got: Along for the Ride by Sarah Dessen
You truly appreciate the little things in life and have a bit of a romantic side to you, which is why this book should be the perfect compliment! Auden decides to spend the summer with her father and his new wife in Colby, a small beach town. What she doesn't expect is to befriend a group of girls — who could not be more different than her — along with a quiet, alluring boy who has secrets of his own.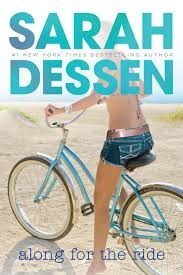 You got: Cruel Beauty by Rosamund Hodge
You're a devoted, loving person who tends to be a natural leader, which is why you might enjoy this fantasy novel! Nyx is betrothed to a terrible ruler of her kingdom, but her hidden motive is to kill him in order to free her people from his tyranny. But after she gets to know him, she does what she never expects: falls in love.
You got: To All the Boys I've Loved Before by Jenny Han
You're a kind and caring person who has an enormous heart, which is why you'll enjoy devouring this fun read! Lara Jean has always kept her unsent love letters to past lovers in a vintage hatbox in her room as a diary of her true feelings. But when they're mysteriously mailed, she must face the consequences.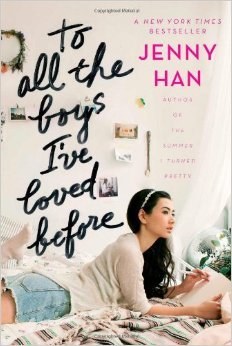 You got: Two Boys Kissing by David Levithan
You're a passionately driven person and set out to accomplish all the goals you've made for yourself, which is why you may enjoy this compelling read! The story follows two boys who participate in a 32-hour kissing marathon to set a new Guinness World Record. Told in multiple points of view from men who died from AIDS in the '80s, it also focuses on other LGBTQ teens stories with themes of identity, acceptance, and love.