Kylie Jenner needs no introduction. She created a cosmetic empire and is mother to the one and only Stormi.
As someone who used to put honey on her chicken nuggets and french fries as a child (IT'S GOOD), I had a pretty open mind about this addition to avocado toast. So naturally, I tried it for myself!
I started by gathering all of the ingredients Kylie used. While the sourdough was toasting, I mashed my avocado — as you do.
I whipped up the avocado toast and then added the odd-one-out ingredient: honey. I did this to only half of the toast, just in case it didn't live up to my expectations.
Here was my honest reaction to the first bite:
The verdict? It was okay. I didn't really enjoy the consistency of the avocado with the sweetness of the honey. It wasn't the worst thing I ever tasted, but I wouldn't try it again. But you know what? I'm glad I did! You do you, Kylie.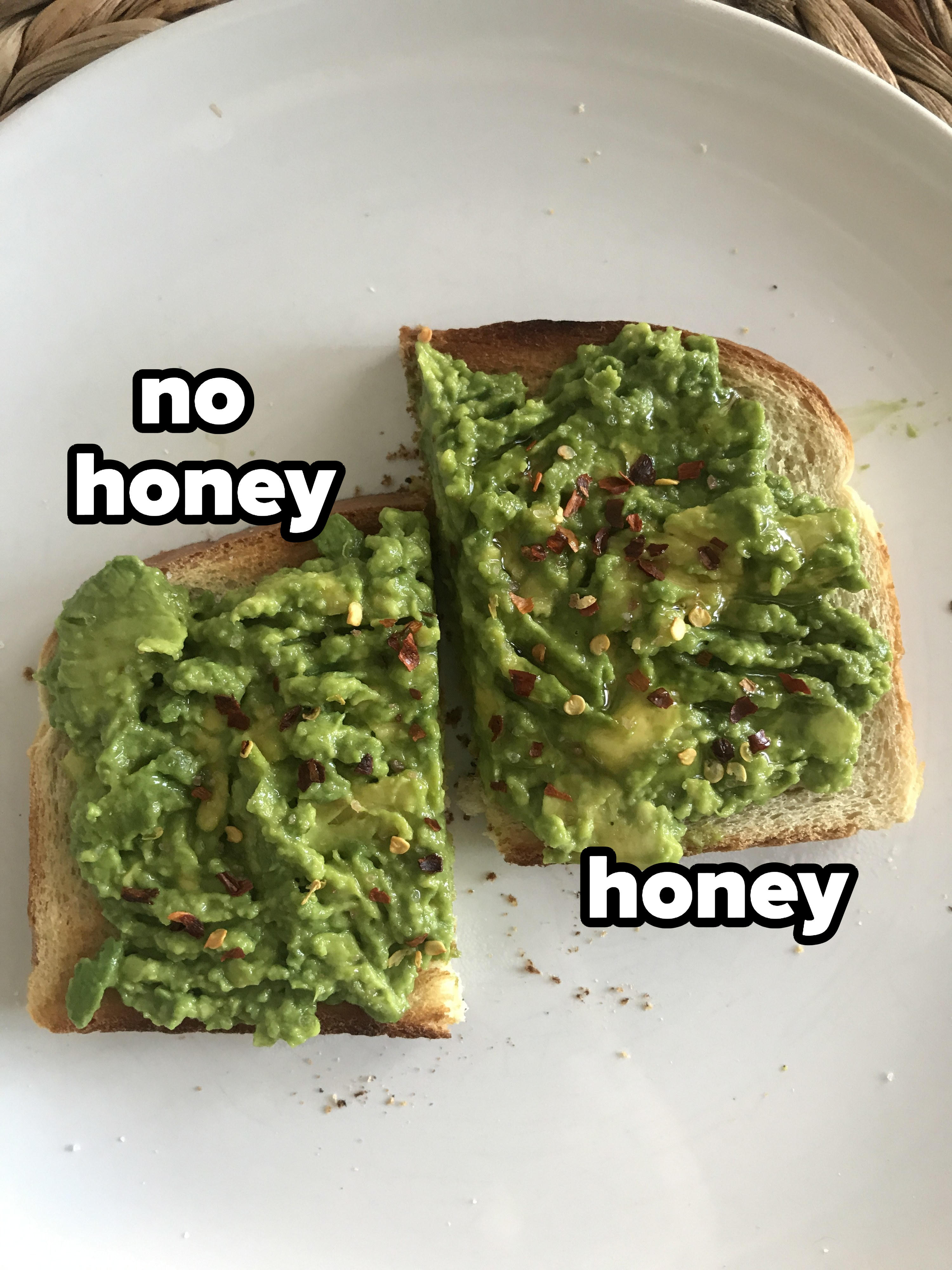 Have you tried avocado toast with honey? Would you try it? Let me know in the comments!