It's no secret that Taylor Swift likes dropping clues, Easter eggs, and hidden meanings in music videos, Instagram posts, and what she wears. It seems like she thinks of EVERYTHING, and Swifties love it.

When walking the red carpet for the 2019 American Music Awards, she debuted a gorgeous green gown, and the internet immediately speculated about what sort of ~hidden message~ it carries.
There were many people who felt some REAL Reputation vibes from her gown:
Others thought the green symbolized money:
But other eagle-eyed fans were quick to realize that the color green symbolized the very beginning of her career, which seems fitting seeing as she's performing as ARTIST OF THE DECADE: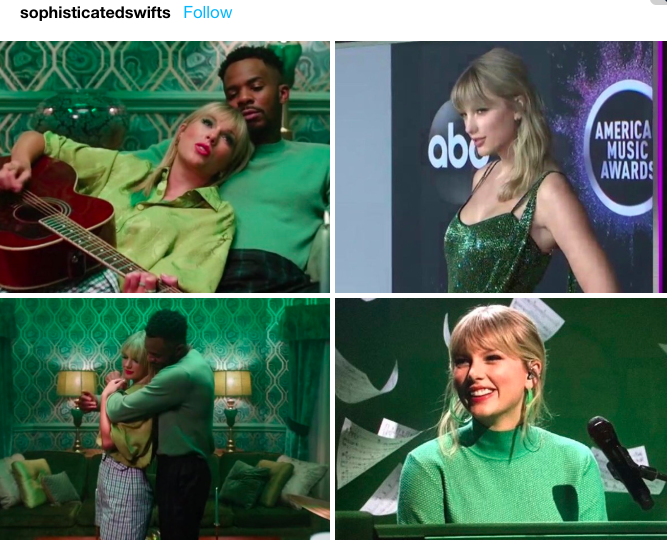 Whether it's one or all of the above, WE ARE HERE FOR IT!!!!!