Shania Twain Is Releasing Her First New Album In 15 Years And It Sounds Amazing
"That DOES impress me much."
If you ever jammed out to "Man! I Feel Like A Woman!" or "That Don't Impress Me Much" in the '90s, then you'll be INCREDIBLY happy to hear that Shania Twain is releasing a new album this year.
Shania, who's last record Up was released in 2002, told Entertainment Weekly that she's collaborated with producers who've worked with megastars like Ed Sheeran, Bruce Springsteen, and Kings of Leon.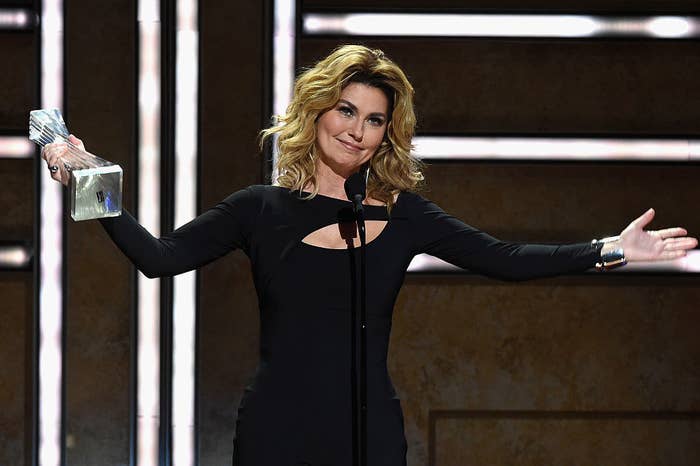 Shania also told Billboard this album will have songs that reflect her divorce, and that we can expect to hear "painful and melancholy ballads that evolved into completely upbeat songs."
In the meantime, you can catch Shania at Stagecoach in Indio, California on April 29th. Will she play a new song?