There was something INTERESTING people seemed to notice about Sam Hunt's performance at the ACM Awards in Las Vegas on Sunday…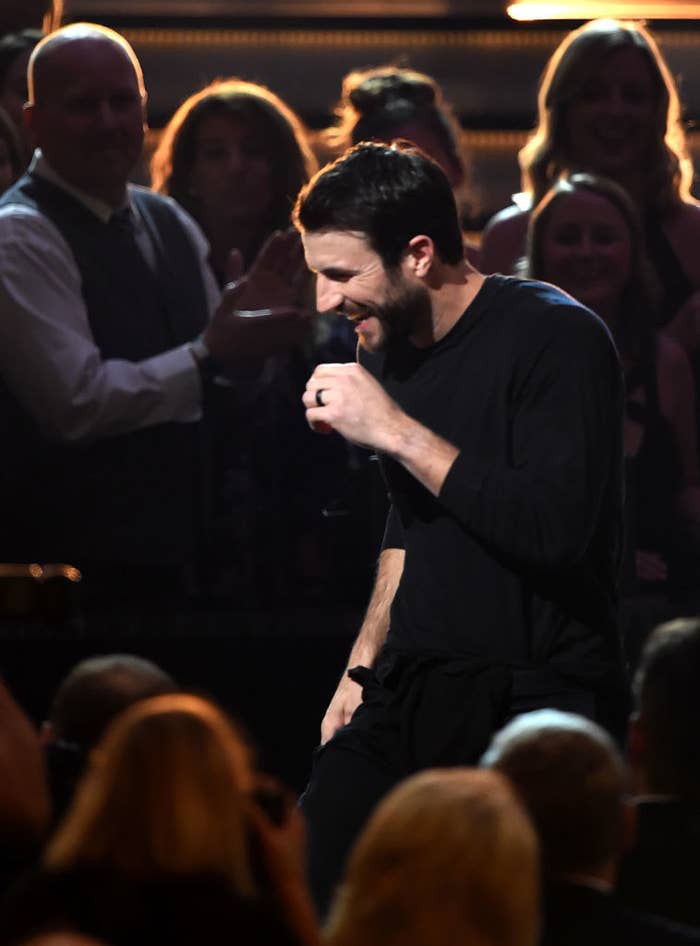 ...WHICH WAS THIS RING.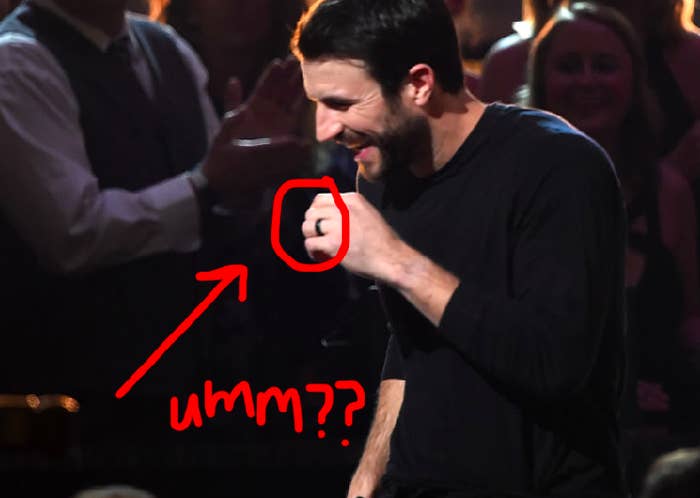 Everyone jumped to the same conclusion that Sam and his financé, Hannah Lee Fowler, got hitched in Vegas:
What happens in Vegas stays in Vegas... or does it?? DOES THE RING MEAN WHAT WE THINK IT MEANS, SAM??