It's fall, y'all. The season to curl up with an addicting book, preferably beside a giant window as the leaves from the trees outside change colors.
And if you're the kind of person who loves a good reading challenge, you're in luck. BuzzFeed Books has cooked up a fall-themed reading challenge just for you! The question is... Are you ready for it?!
HERE IT IS IN ALL ITS GLORY. Perfect for all readers, especially if you're keen to try new genres!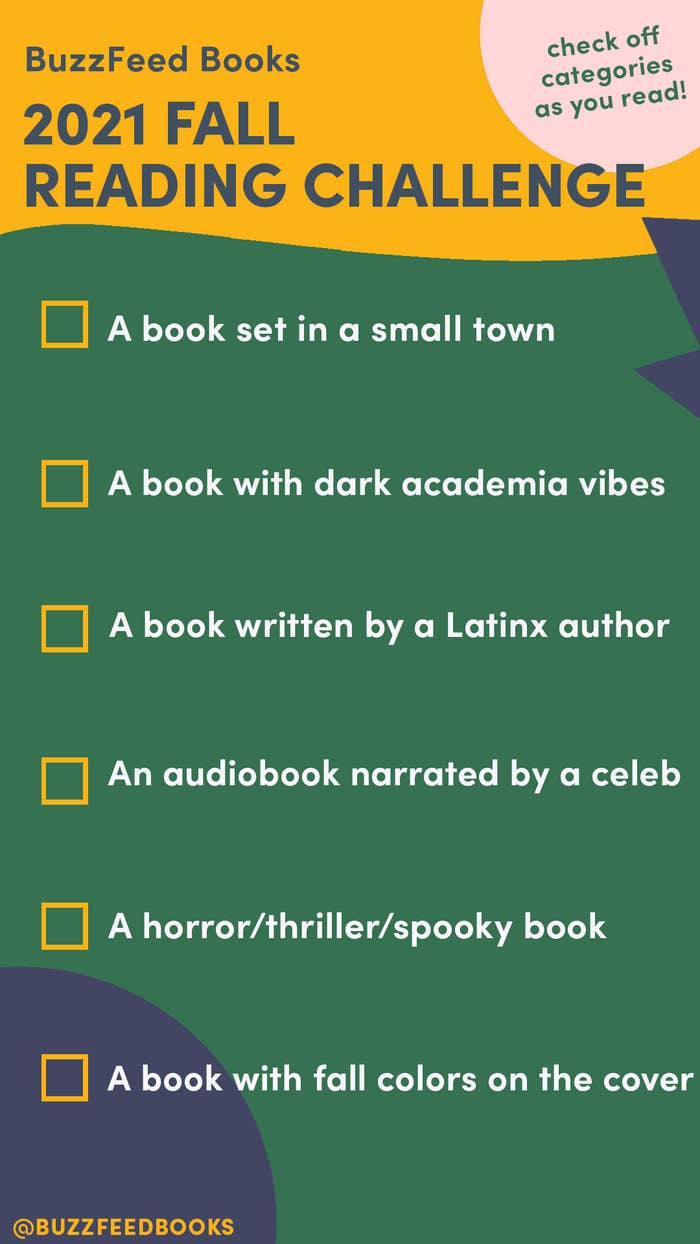 But y'all, you might say, can you give me some book ideas that fit into these categories?! The answer is yes. We are way ahead of you. We've listed over 50 book ideas (plus which categories they fall under!) in our BuzzFeed Books Fall Reading Challenge Bookshop list, which can be found here!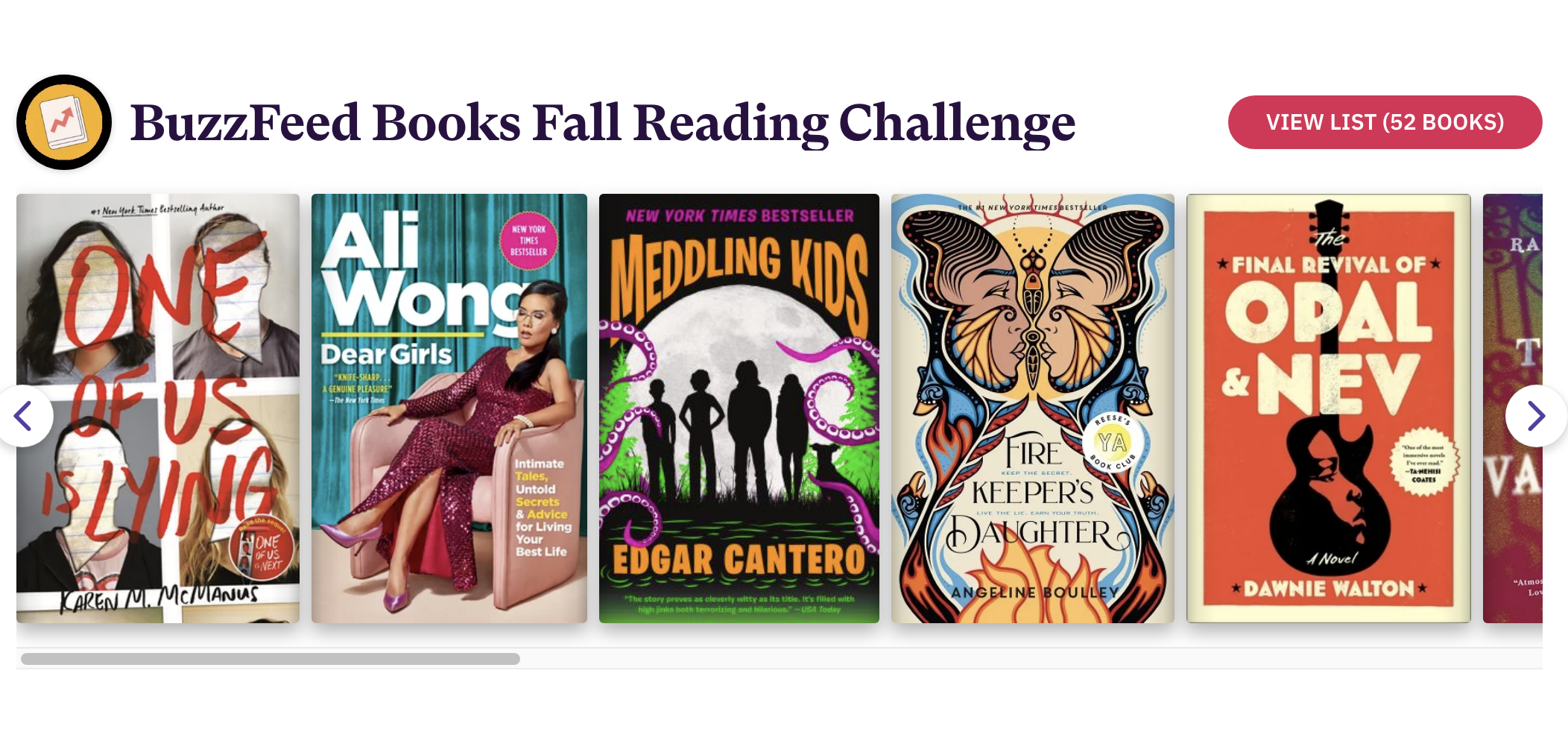 Feel free to share our graphic to Instagram to mark your progress and don't forget to tag us @BuzzFeedBooks so we can see how you're doing!
Happy reading!