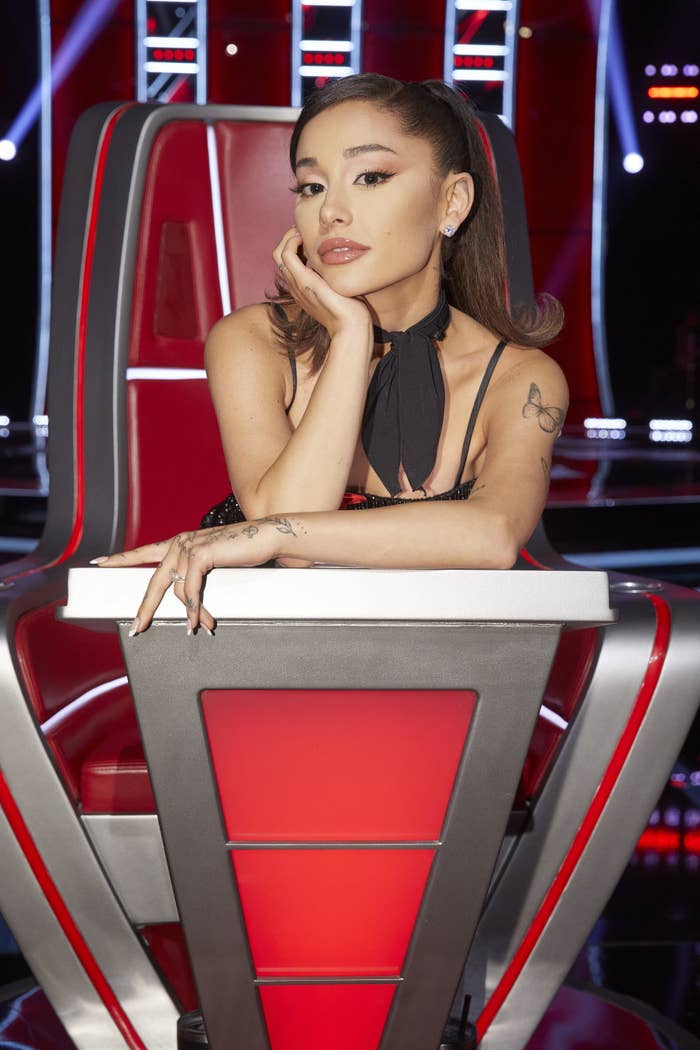 And last November, Ariana launched her first makeup line: r.e.m. beauty. The brand's first drop includes 12 items — a mix of eye, lip, and face products — and is available to order online. Being both a makeup and Ariana stan, this was music to my ears.
When it comes to makeup, I have my tried and true products that I'll be loyal to until the end of time, but I do love trying new brands, especially when it's a celebrity beauty brand.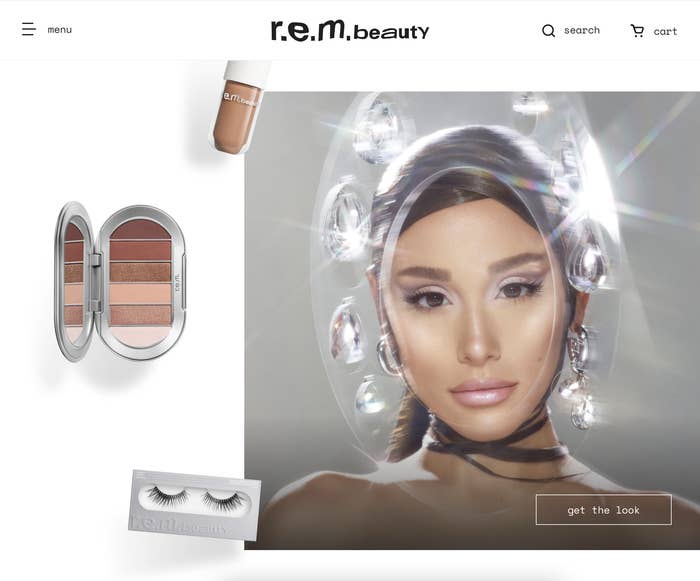 So I decided to test out Ariana's line. After getting my hands on a variety of products from the brand's ultraviolet collection, I decided to try both daytime and nighttime makeup looks with them.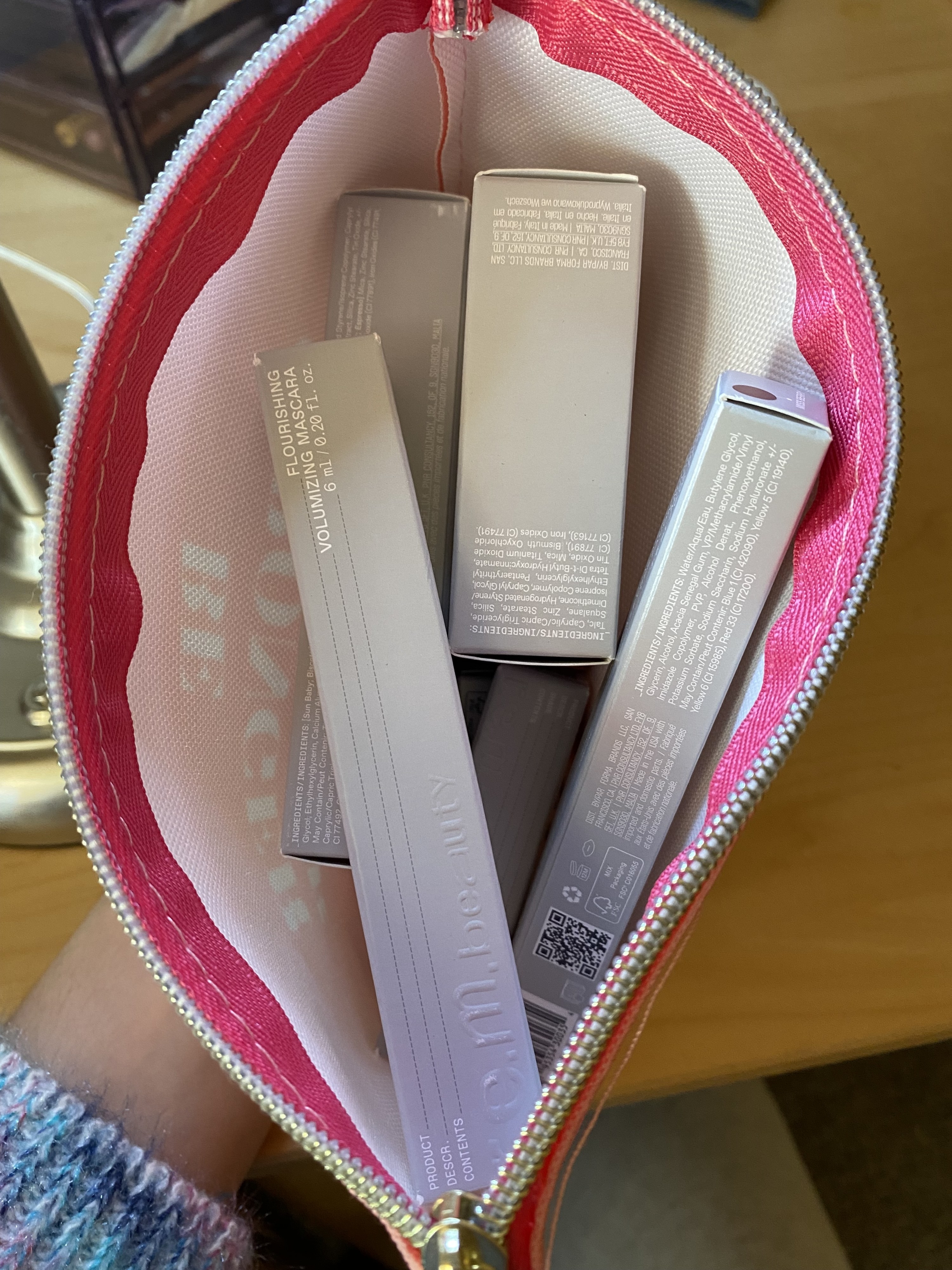 Below is the rundown of everything I used from r.e.m. beauty. You'll also read my first impressions upon applying each product, and how everything held up after hours of wear.
To begin, since the brand doesn't offer foundation, concealer, brow gel, bronzer, or blush, I used my own favorites as a base.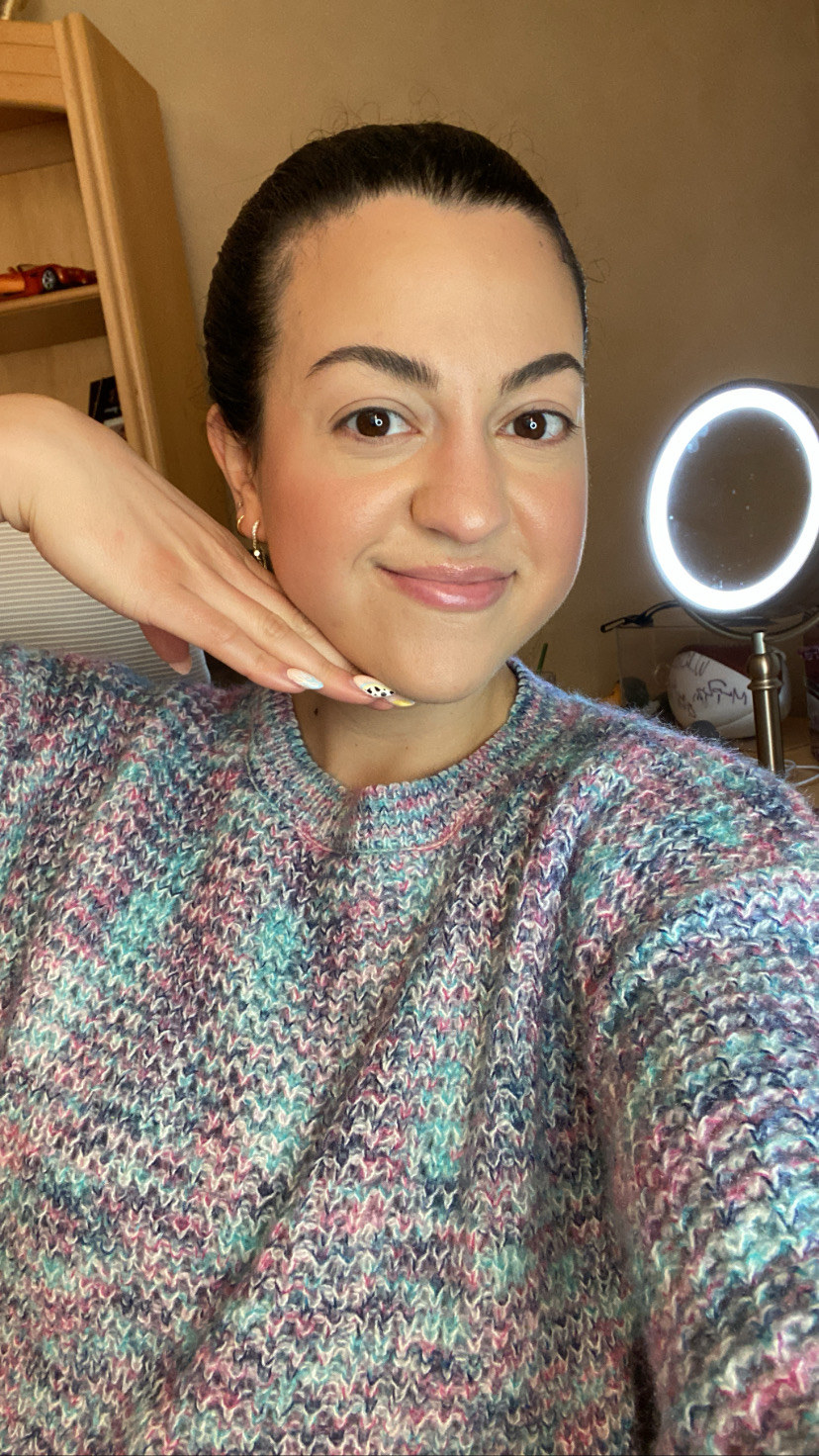 First up, I wanted to try a daytime look. I started with Ariana's Midnight Shadows eyeshadow palette in the color "babydoll." When I first laid eyes on the palette, I was immediately impressed by the compact packaging. I appreciate an eyeshadow palette (with six shades!) that isn't too big and is great for travel.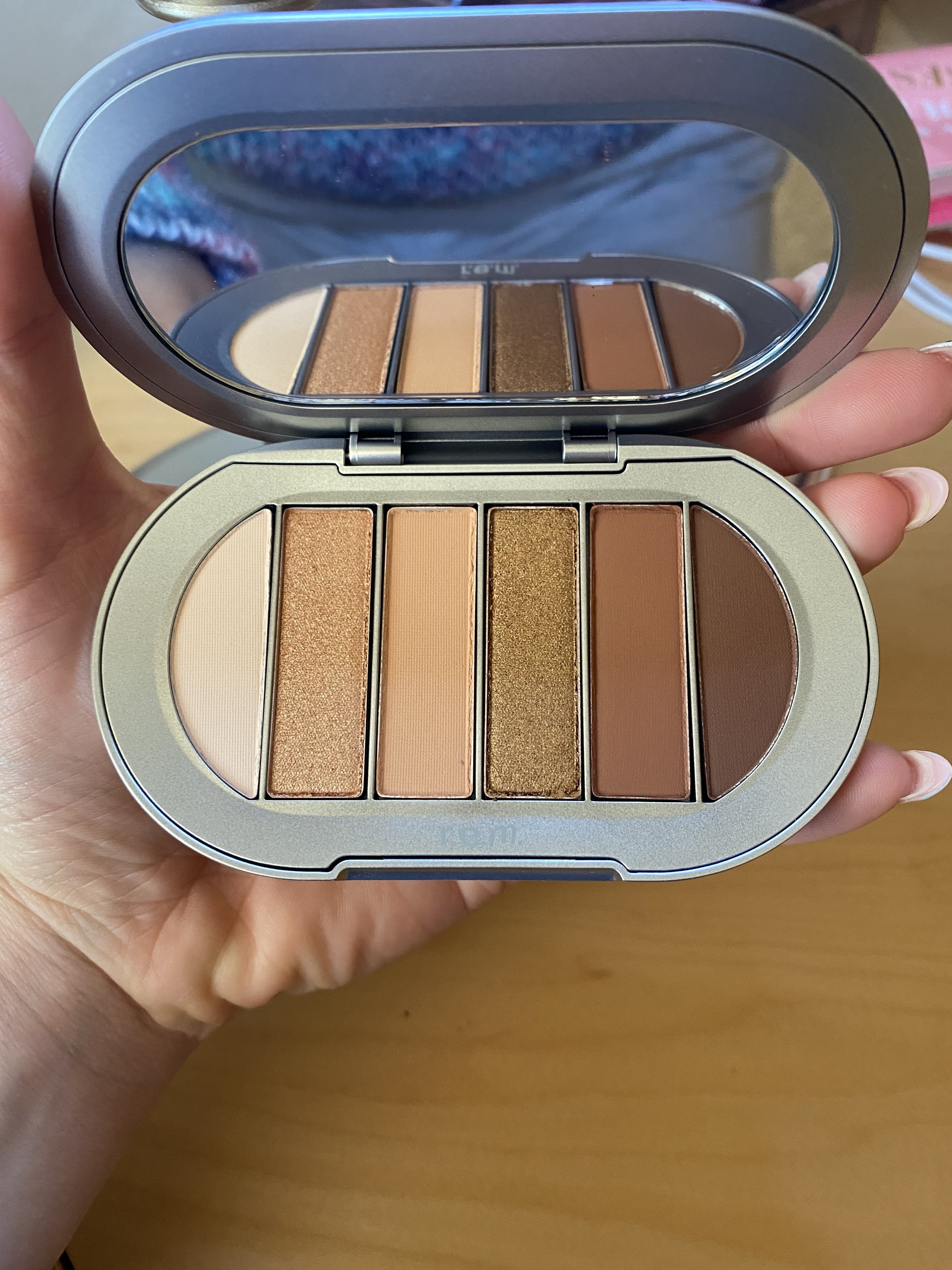 I first applied the white matte shadow across my lid (the palette didn't have names for its shades). From there, I went in with the dark brown shadows to build up and intensify my crease. The shadows blended out beautifully, and I was really impressed with how pigmented they were.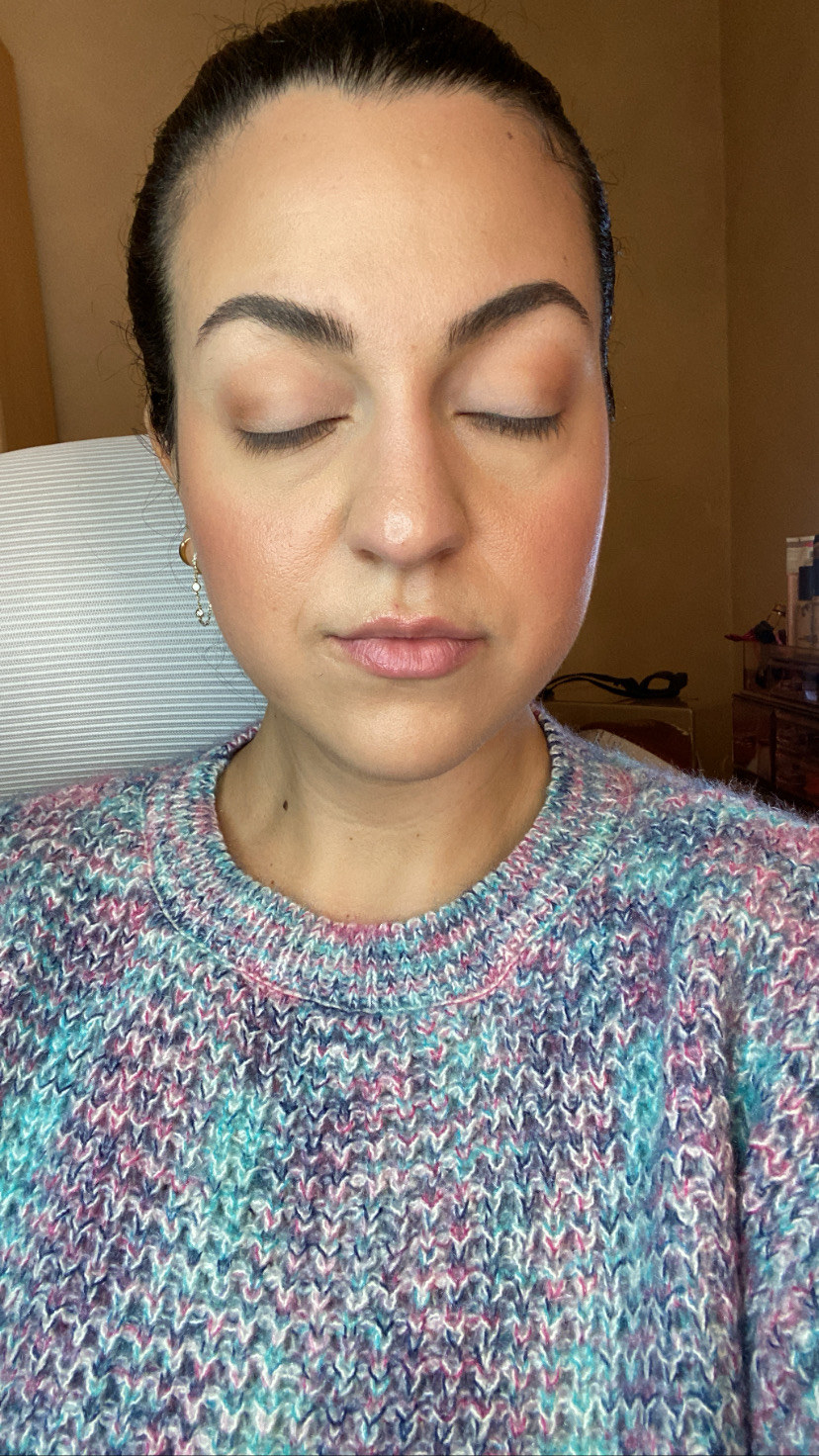 After my crease was blended out just how I like it, I went in with one of the shimmer colors and patted it onto the center of my lid with my finger. I then took a small smudge brush and lined my lower lash line with the same brown shadow that I used for my crease. I skipped eyeliner on my upper lash line since I was going for a soft, bronzed daytime look.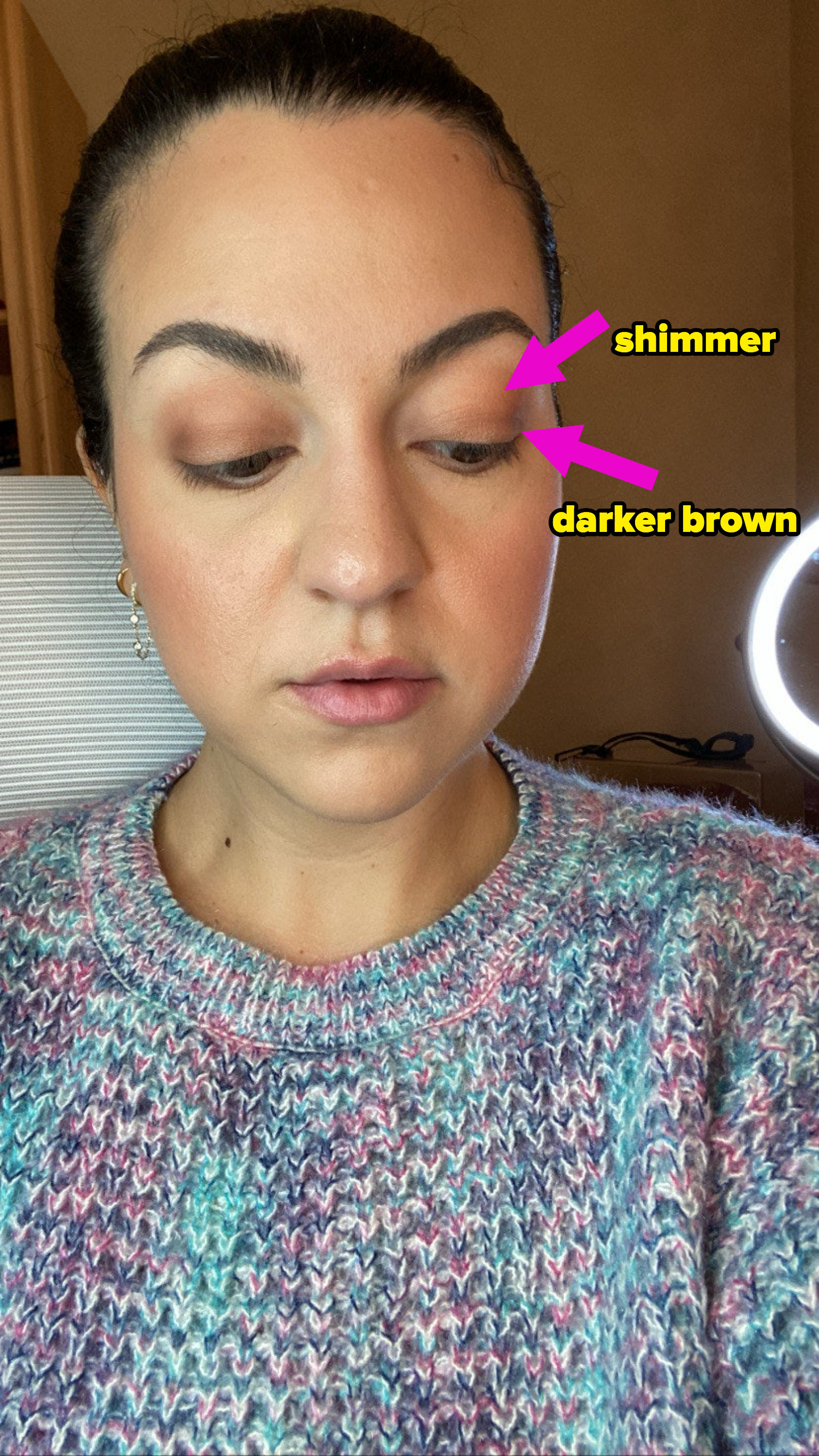 Next, I applied Ariana's flourishing volumizing mascara. OK, not to sound dramatic but this tube was heavier than any other mascara tube I've ever picked up or used. This thing had serious weight to it!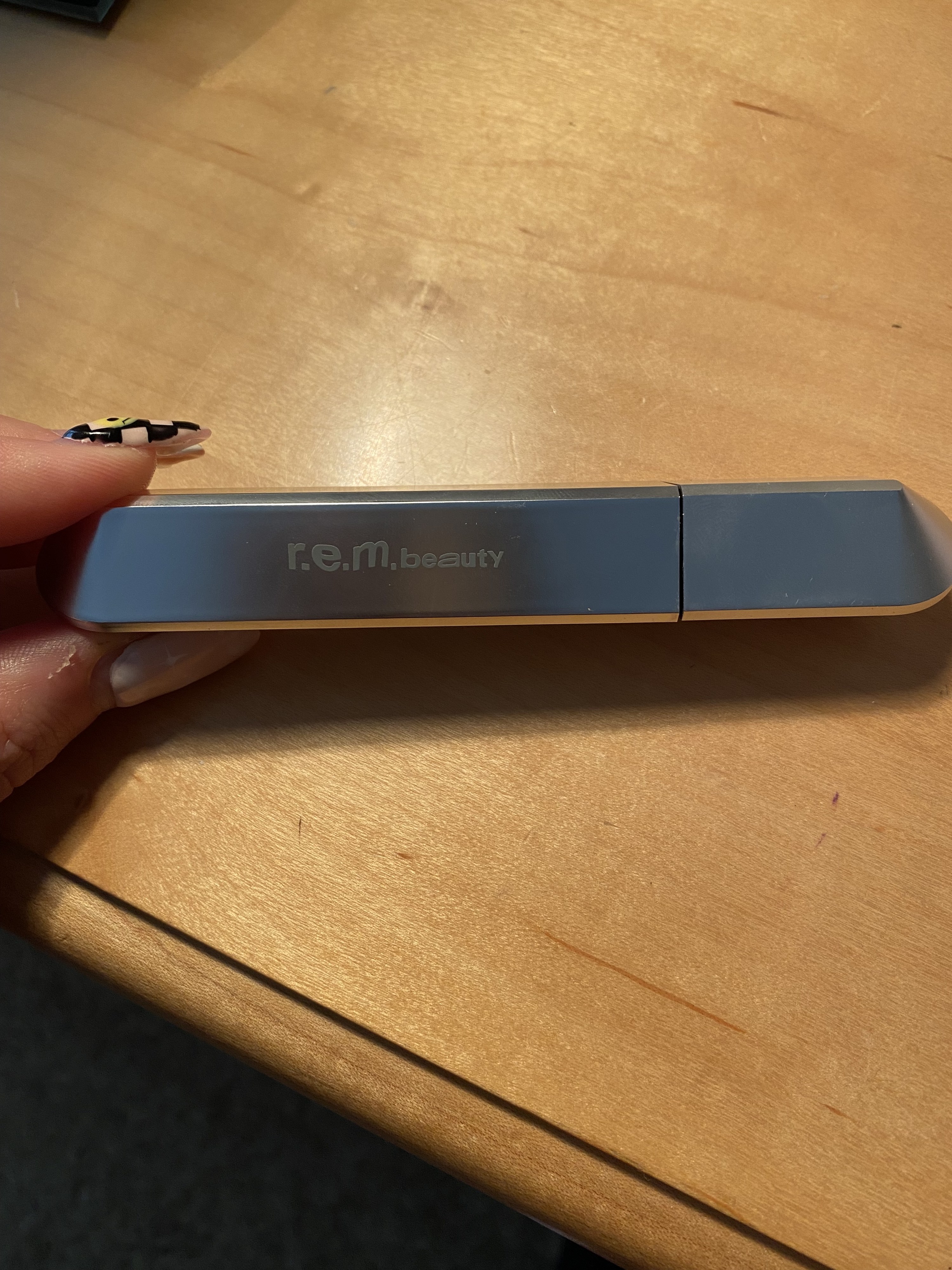 After curling my lashes with an eyelash curler, I took the wand out — which didn't have clumps of mascara on it like I expected it to — because my straight lashes need all the help they can get. It initially took a few swipes of mascara to fully coat my lashes. I had high hopes for this product for it being a volumizing mascara...but my lashes still looked limp and sad.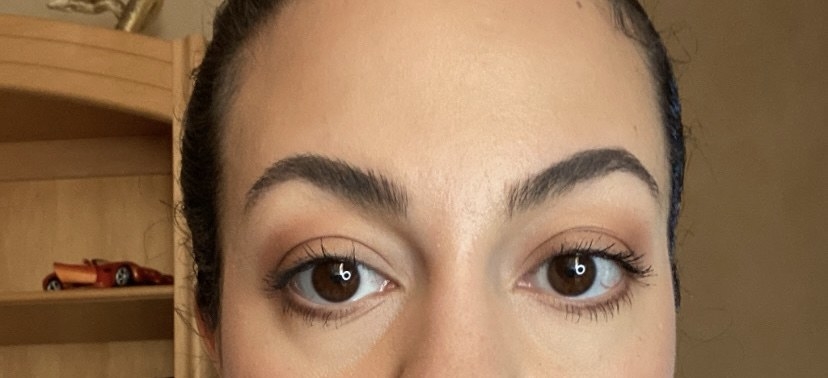 It was time to move onto lips. I applied the brand's On Your Collar plumping lip gloss in the shade "waterfalls" — which was a pretty pink nude color.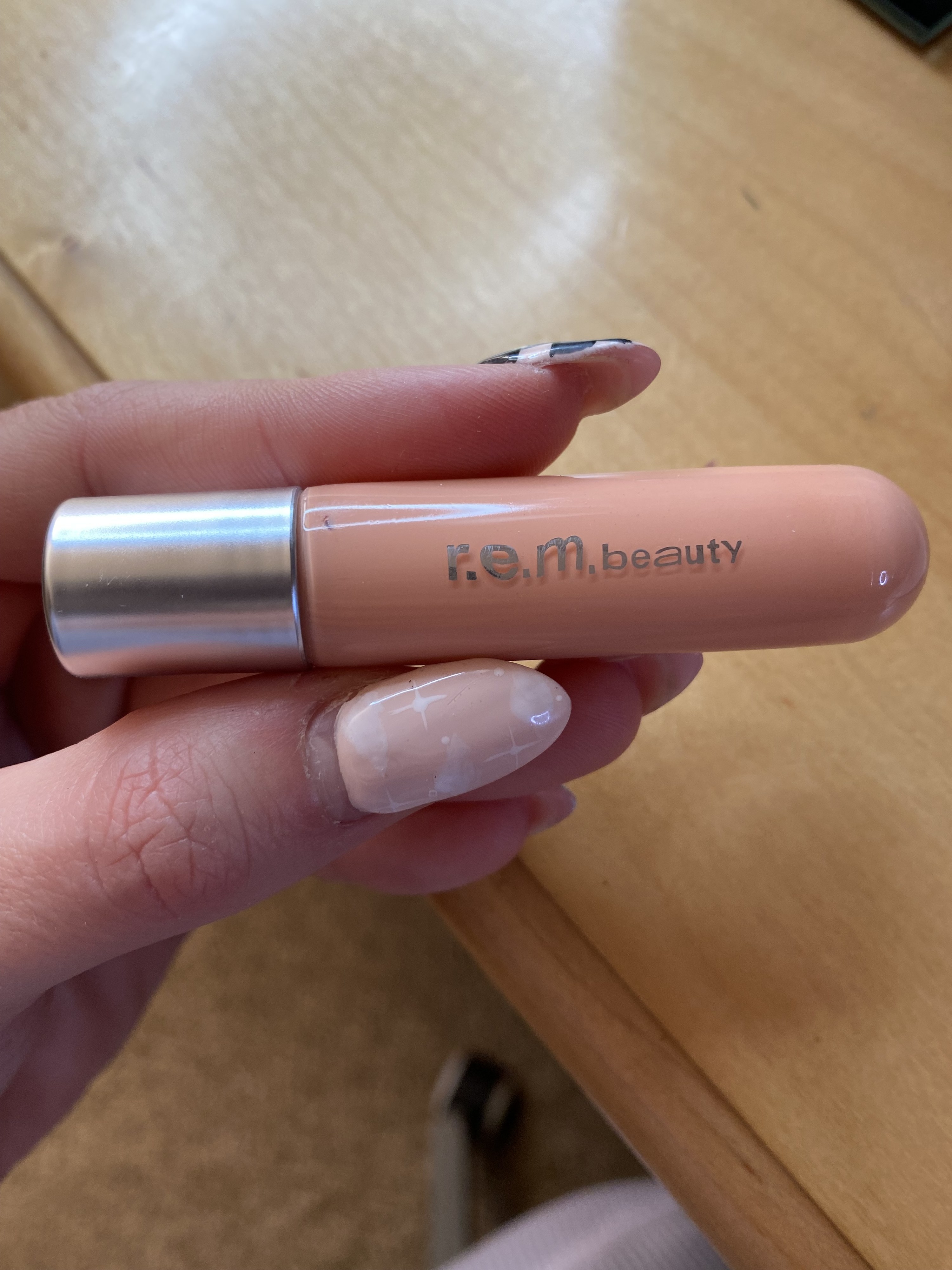 The last step in this daytime bronzed look was the Interstellar highlighter topper in the shade "Miss Uranus." I'm used to a pop of gold shimmer on my cheekbone for highlighter, so you could imagine my initial feeling of trepidation when I stared down at this frosted pink shade.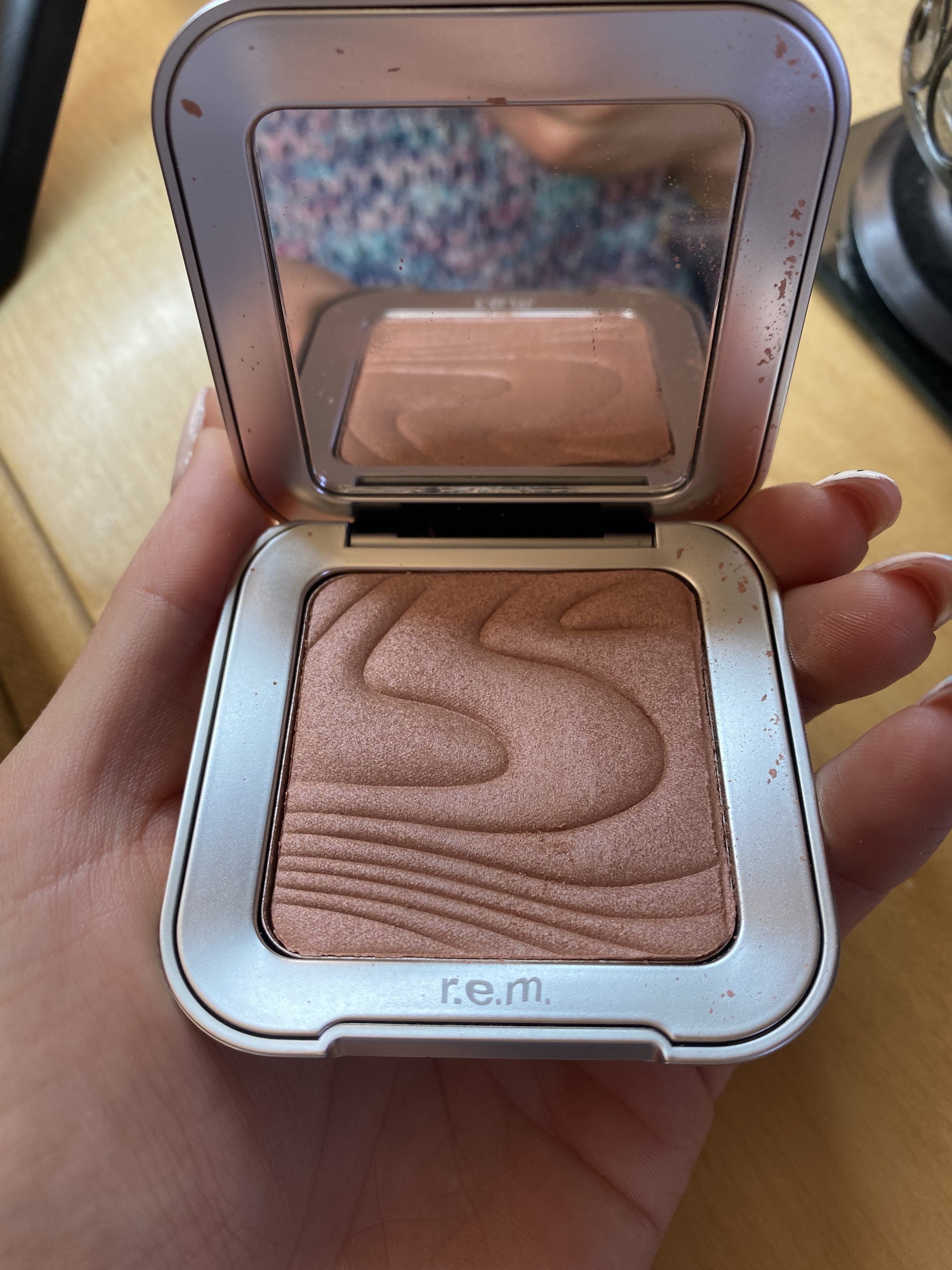 YASSSS highlighter!! (And the final daytime look!)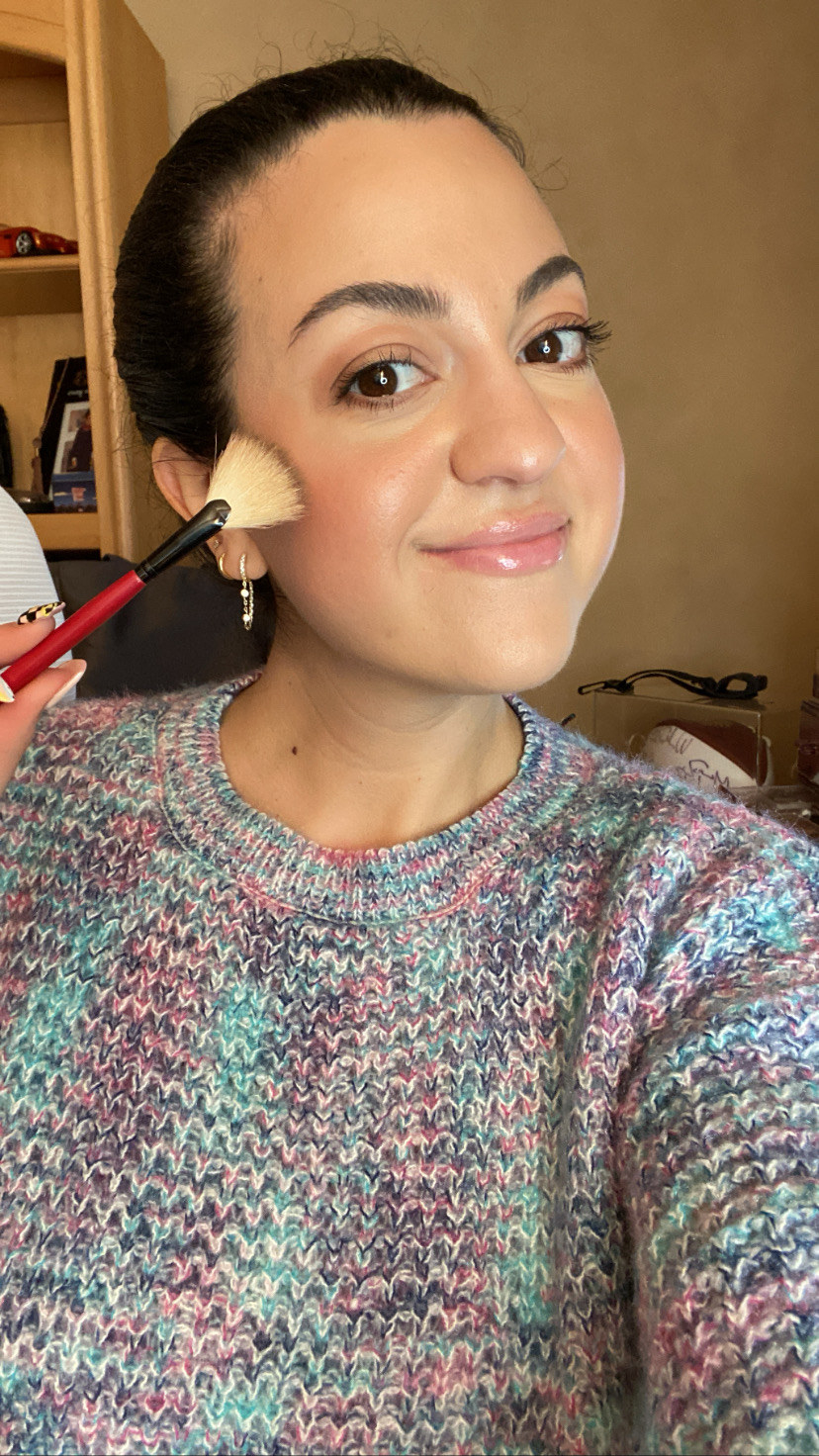 I went about my day and checked in on my makeup in the early evening to see how it held up. Shockingly, my eye makeup and highlighter looked just as good as they did when I first applied it that morning. I typically have oily eyelids, so when I wear eyeshadow, I have to prime my eyes (it's a whole process) to prevent the shadow from creasing. In this case, I didn't prime my eyes at all and went straight for the shadow, and I was shocked that I had very little creasing on my lid. My mascara didn't smudge either — and my highlighter still looked just as fresh as when I applied it. I was very impressed by the longevity of these products.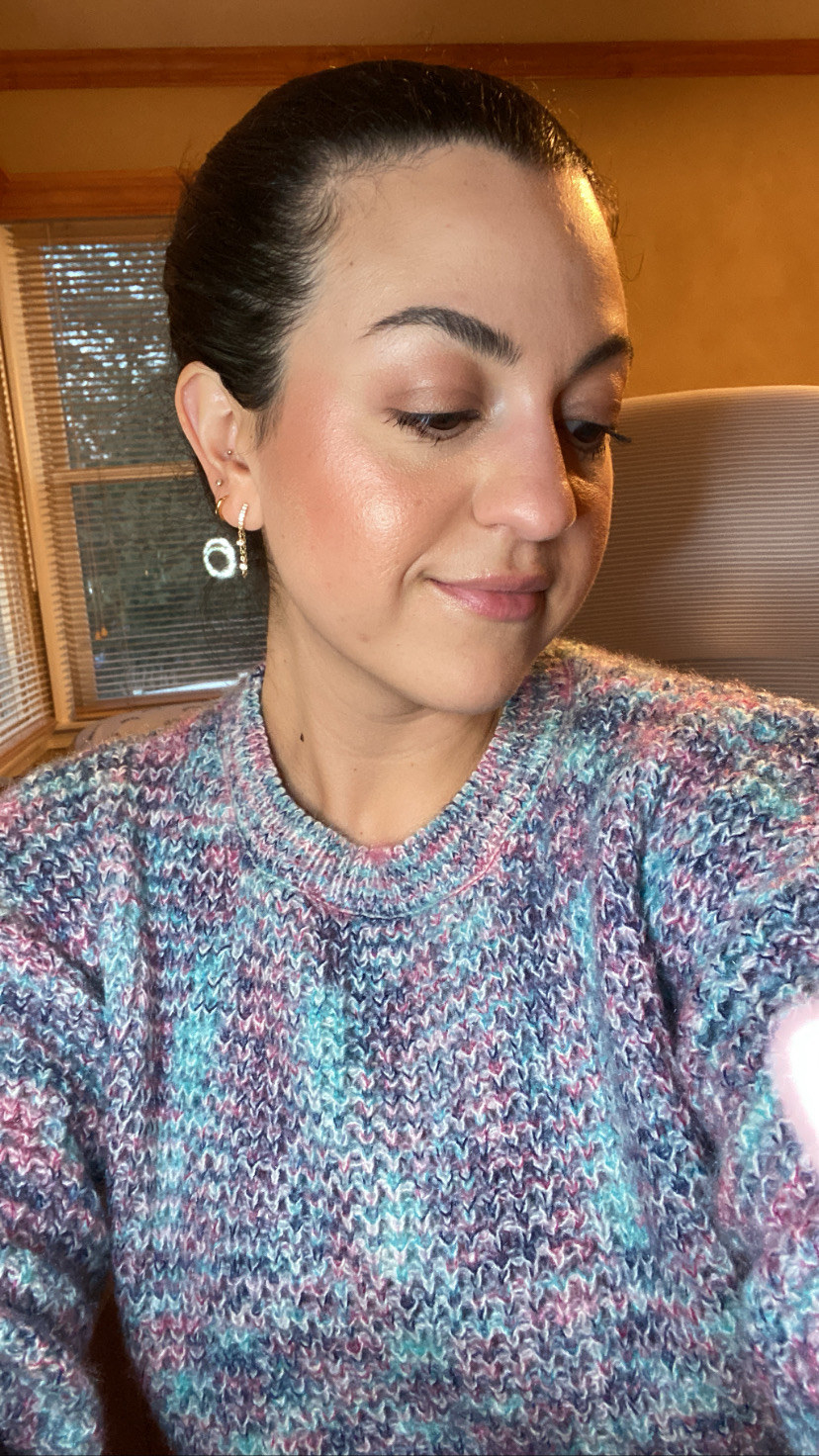 To transition this look from day to night, I picked up the Midnight Shadows lustrous liquid eyeshadow in the shade "Lab Coat," which was a stunning iridescent white with hints of purple and blue shimmer.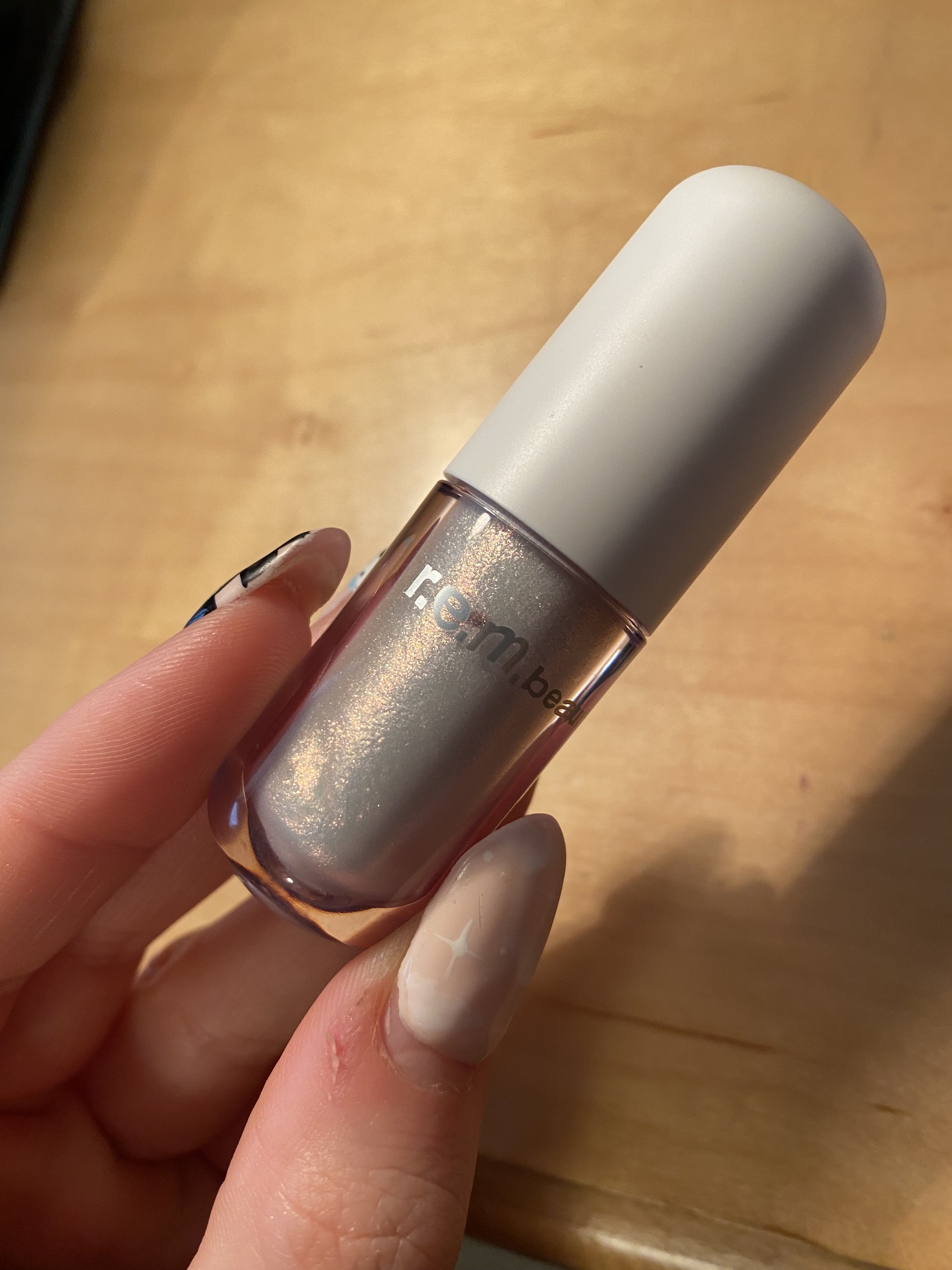 Using the shadow's wand, I swiped some of the color onto the back of my hand and then applied it to my eyelid. It took a few swipes of the product to really build up the color, but once I did, it looked beautiful. The liquid shadow did dry fast, so I realized that I had to move quickly with it if I wanted to layer it. Next, I went in with the darkest shades on the "Babydoll" palette and darkened my crease and dragged it along my lower lash line.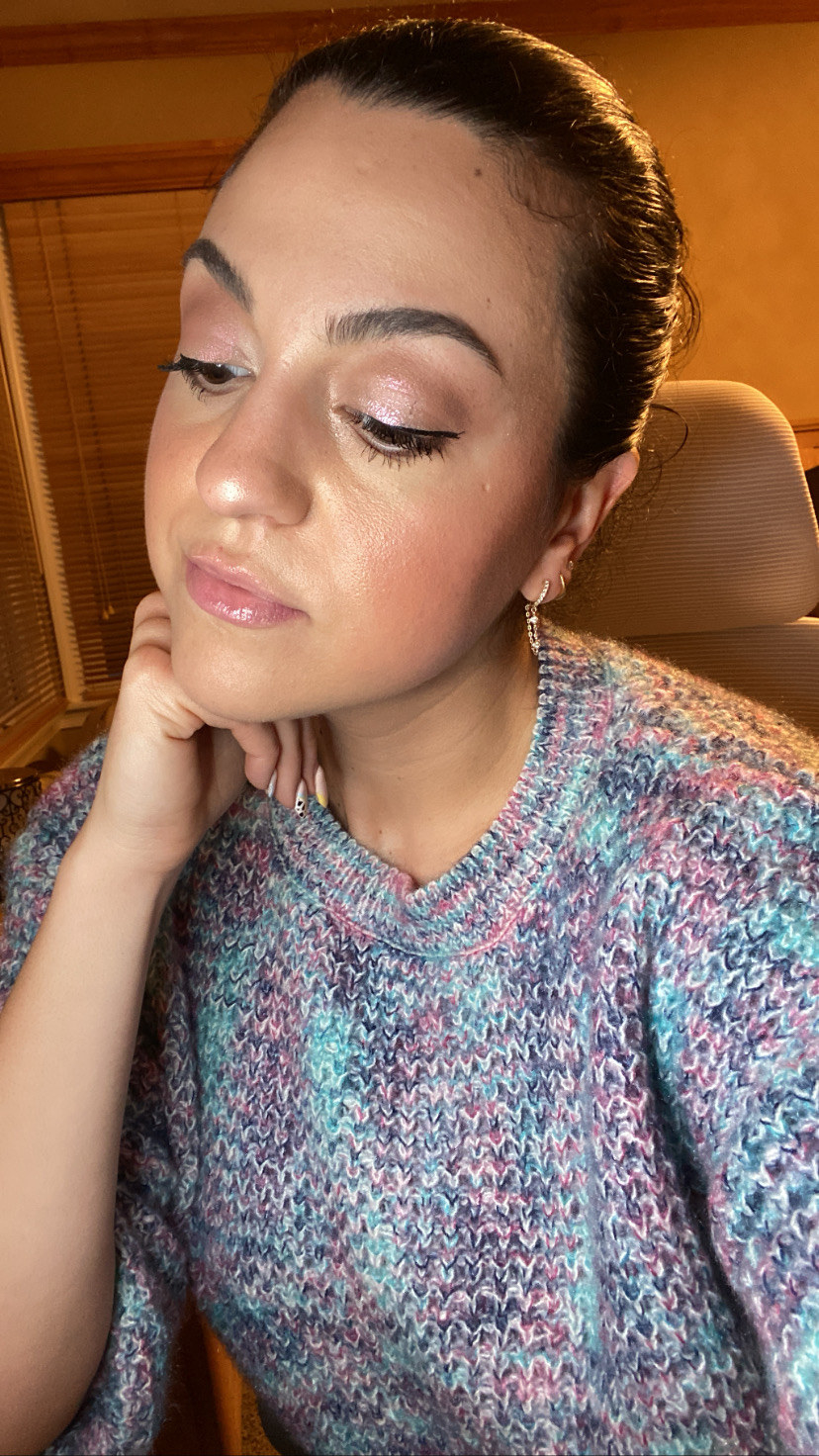 To give this nighttime look even more pizzazz, I attempted to use the practically permanent lip stain marker in the color "Miss Berry." This lip product definitely looked and felt like a marker.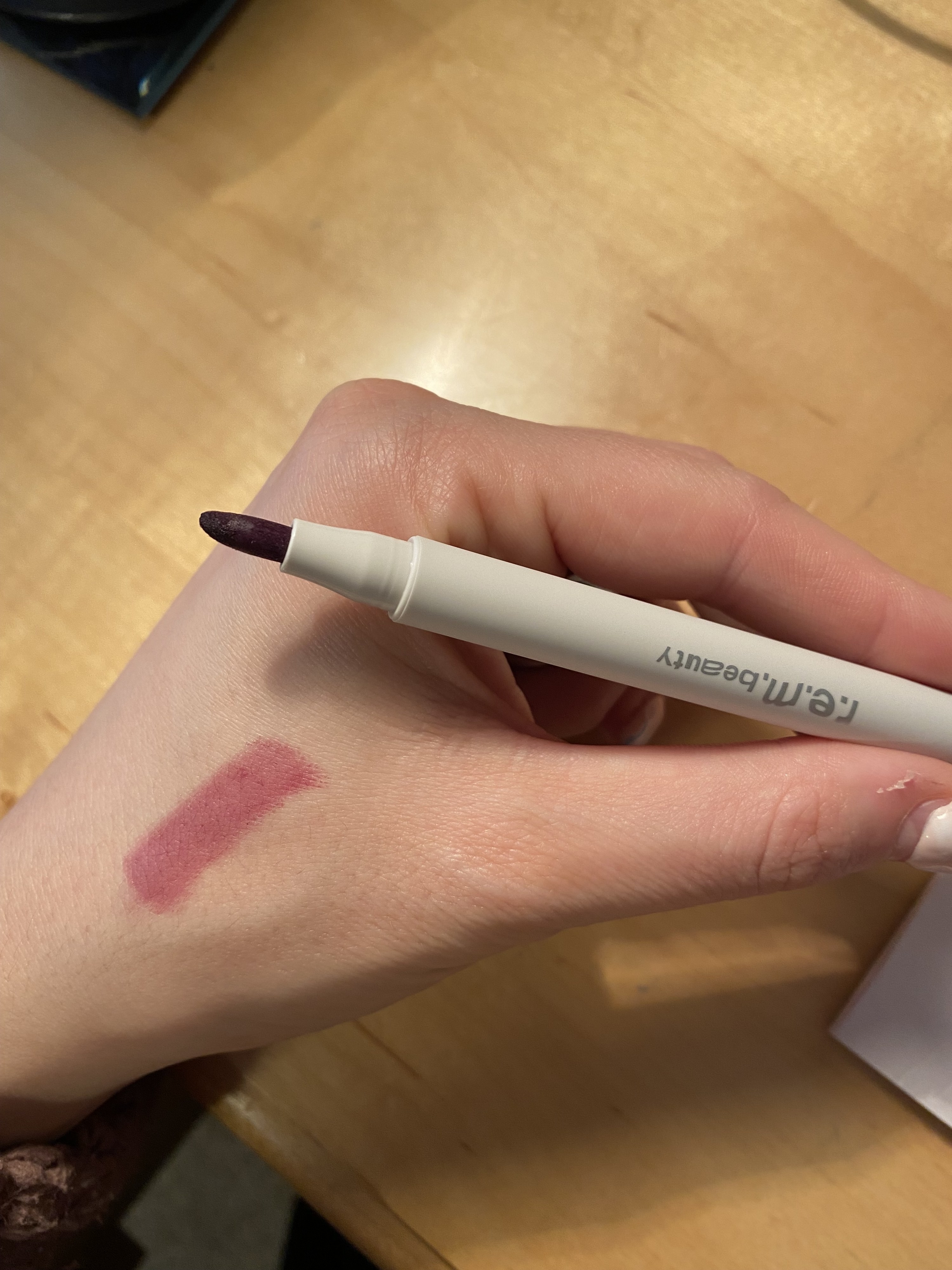 I wasn't sure how exactly to use it — and the brand's website did not have any sort of how-to. So I first lined my lips and then filled it in with the marker. My lips weren't taking to the marker, and it looked really smudgy and uneven on me. No matter how much I tried coloring in my lips, the photo below says it all. 😭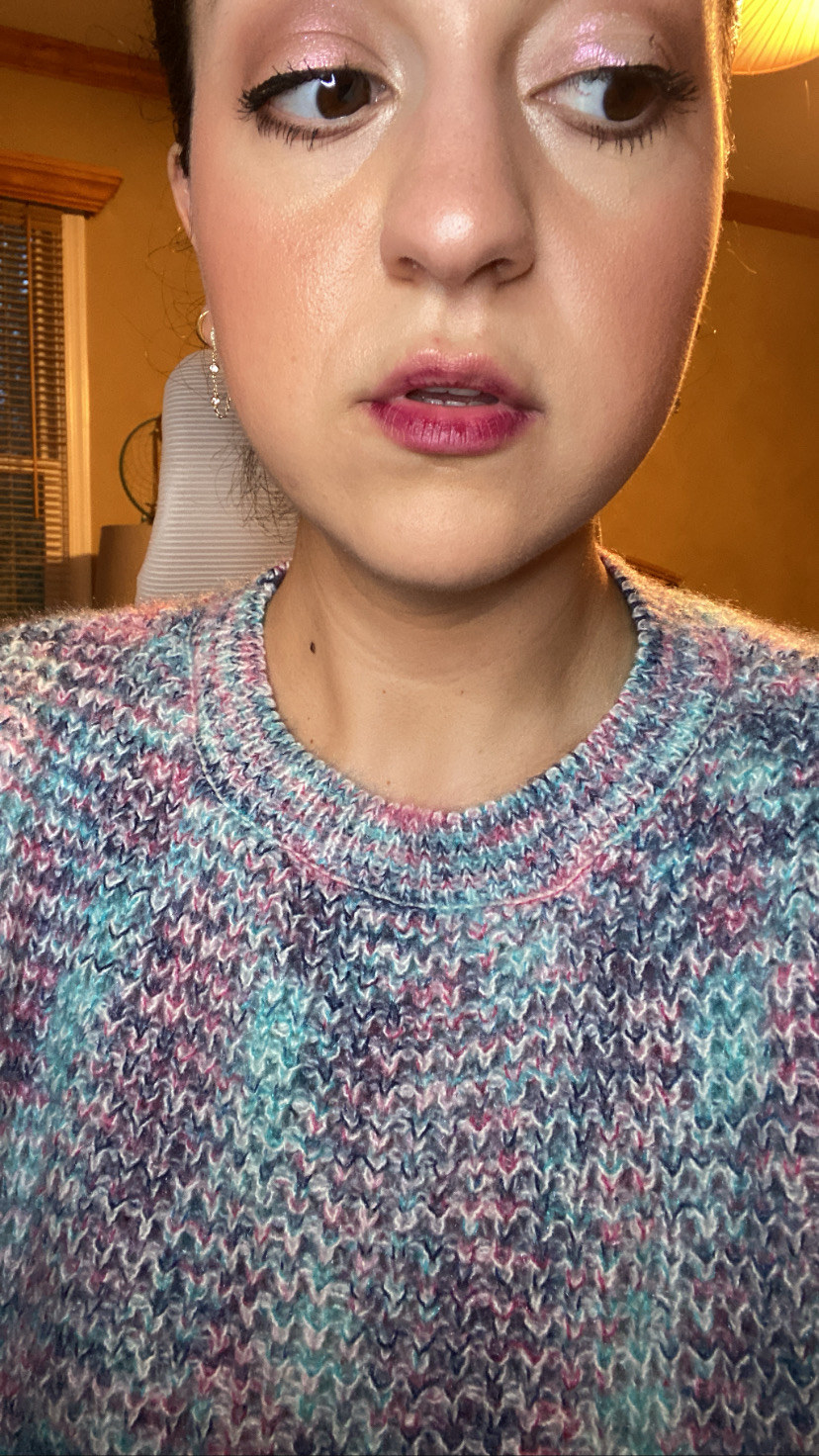 I even tried swiping the gloss on top, but that was an even bigger fail, so I ran to grab a tissue to wipe the entire lip off.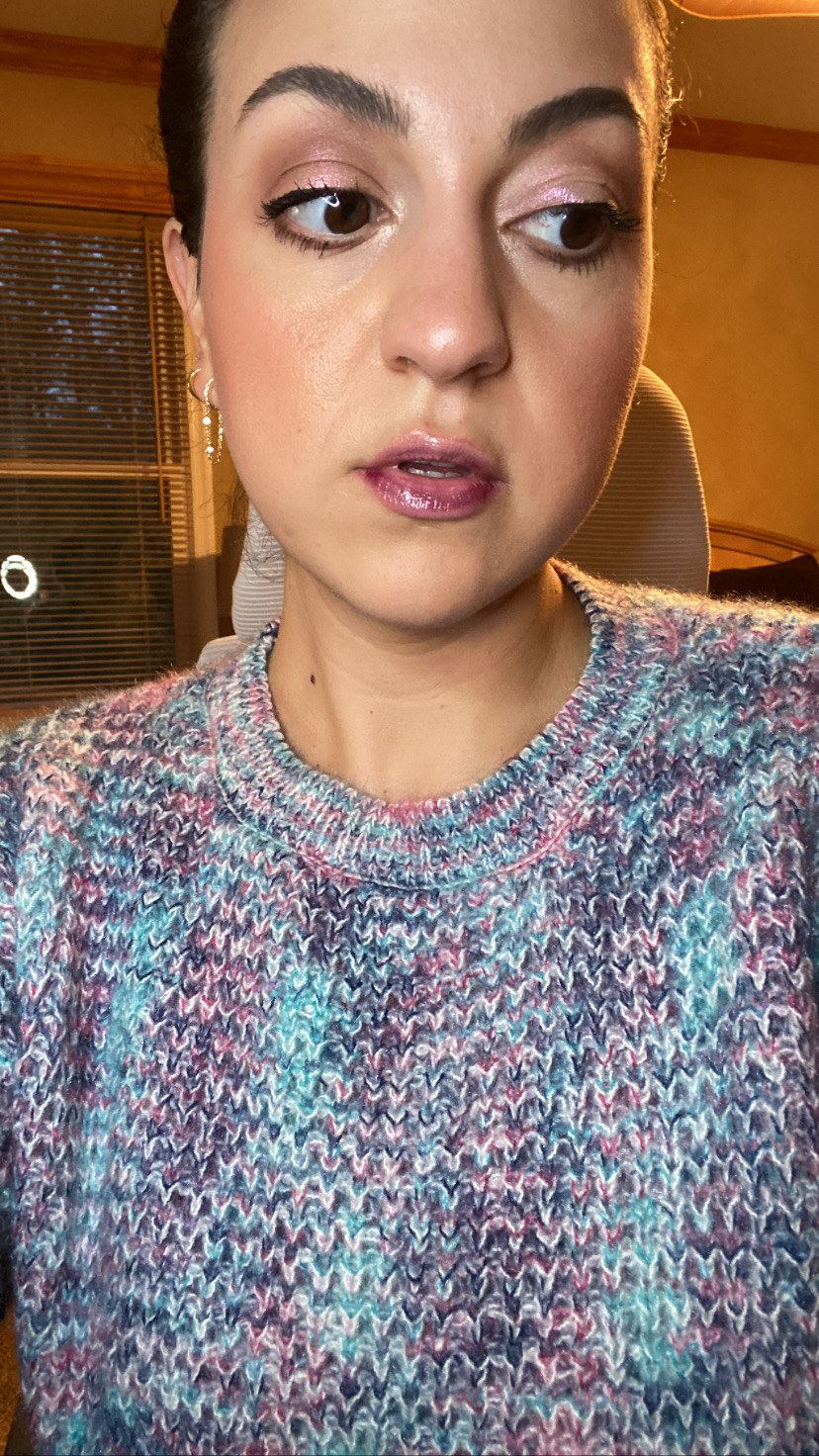 Once I got the lip marker off my lips, I just went back in with the plumping gloss. Despite the lip marker being a fail, I was pleased with the final result of this nighttime look.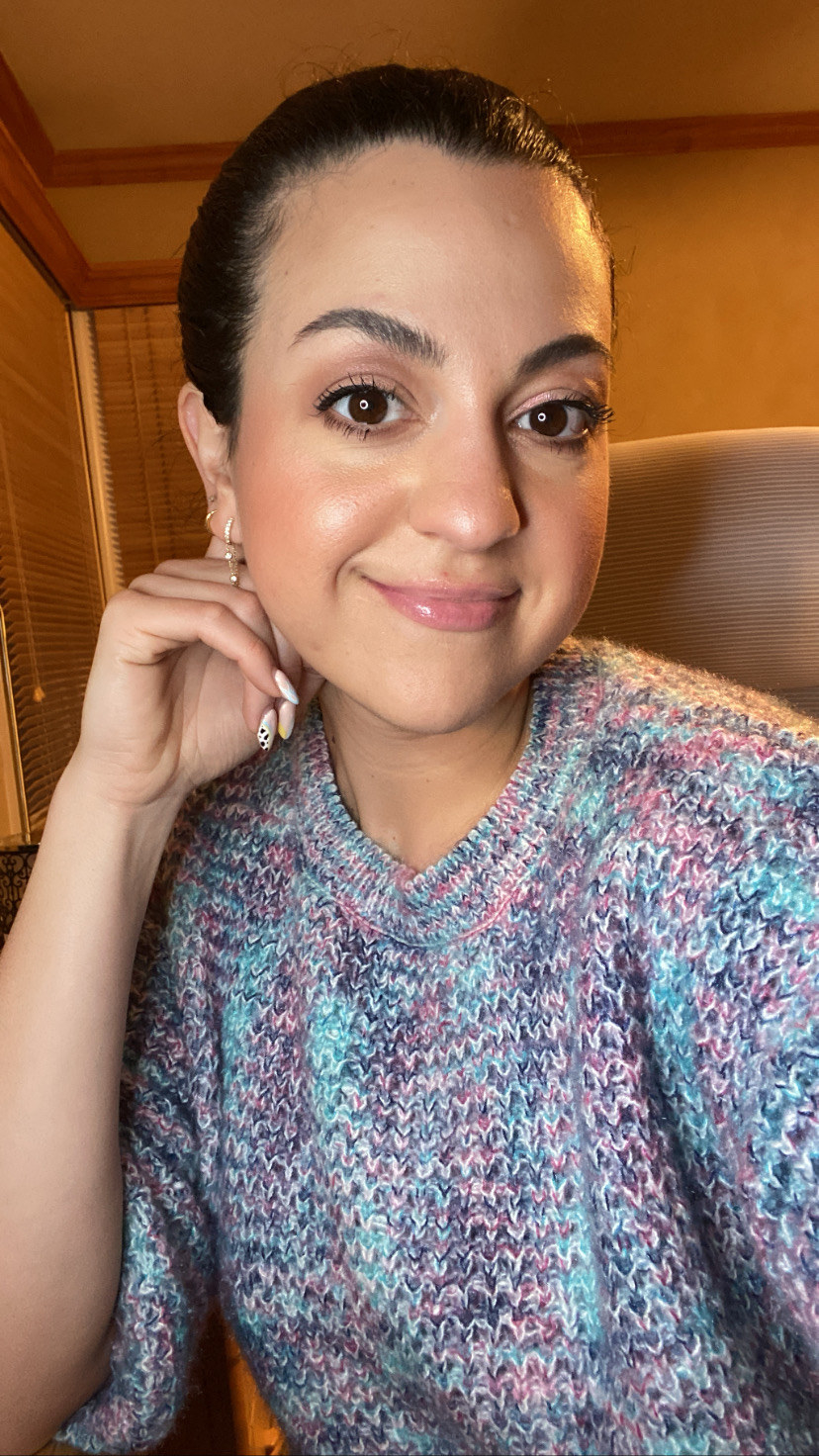 The nighttime makeup look lasted all night, so much so that when it was time to take off my makeup, I was struggling with removing the liquid shadow and mascara. After several swipes of micellar water across my lids and lashes, I finally got off all of the stubborn glitter and smudged mascara. Although getting off all of this makeup required a little elbow grease — and multiple round cotton pads — there's also something to say about the wear and longevity of it.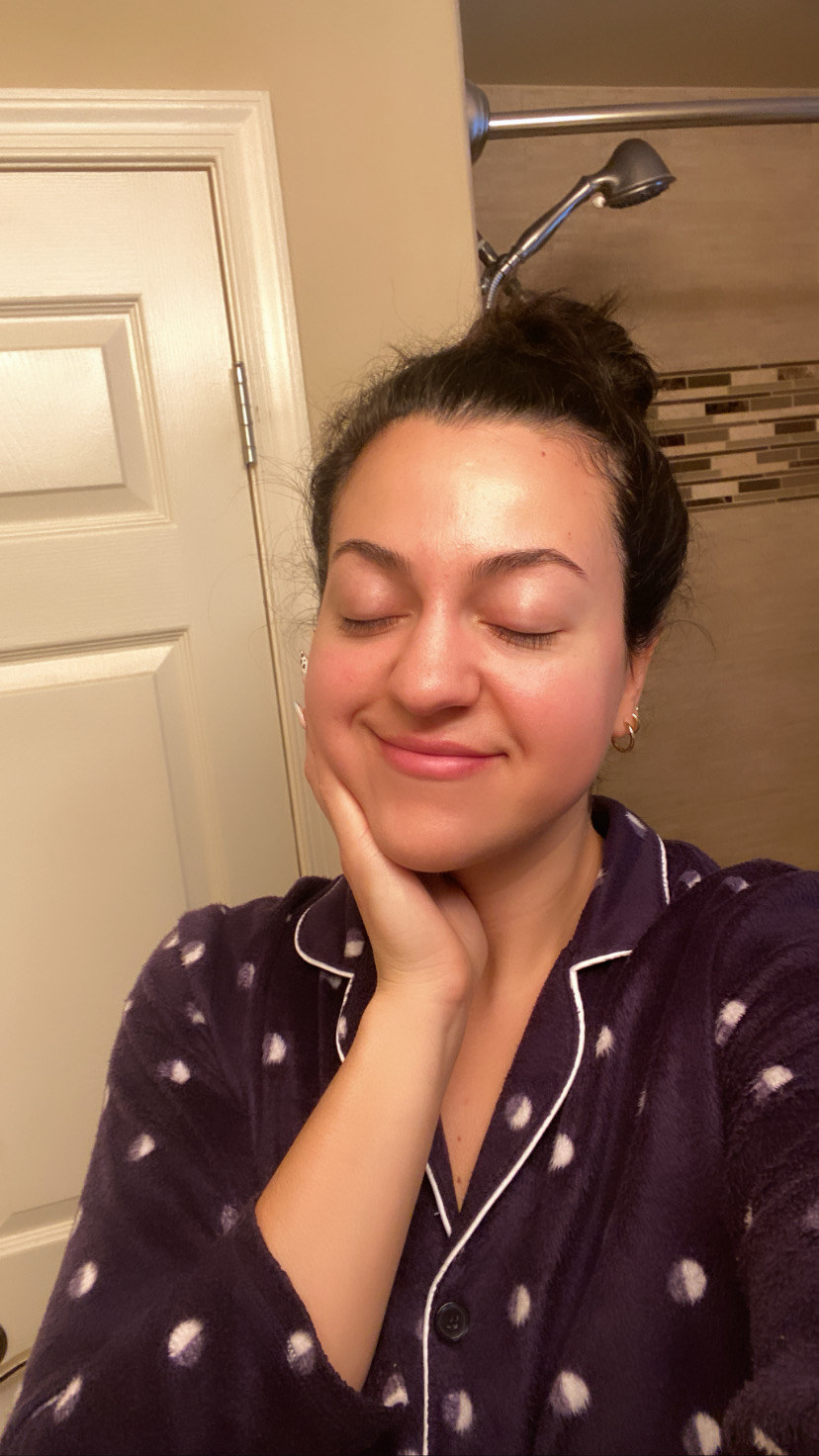 Overall? There are several products that I did enjoy using — and that I plan on working into my makeup routine — plus a few others that I wouldn't reach for again. Here's a recap:
Have you tried Ariana's beauty brand? Let me know in the comments!