If you're an Arianator who only knew about The Voice Season 21 premiere because Ariana Grande posted it on Instagram, and you only started caring about The Voice because she's on it, and you are now only watching the show to see Ariana and fill a small part of the void from not seeing her in concert this year — please stand up.
Now that we're all here, let's talk about the premiere!
Oh, and for anyone who isn't aware, The Voice is a reality competition show where contestants audition in front of a panel of judges — Blake Shelton, John Legend, Kelly Clarkson, and Ariana — in hopes that a judge picks them for their "team" and helps them perfect their craft, before the finale, where one winner is crowned.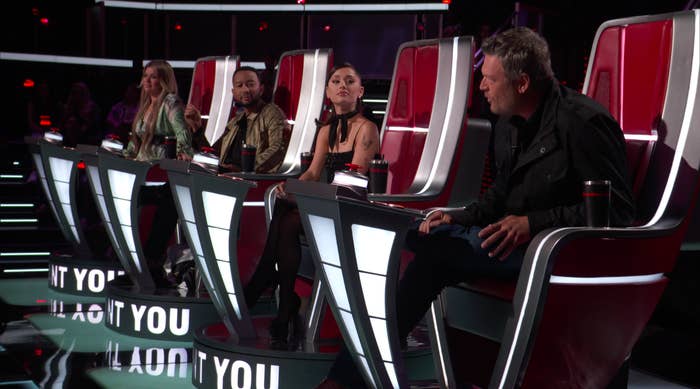 First of all, hats off to all of these contestants, because if I had to sing in front of Ariana, I'd simply ~pass out.~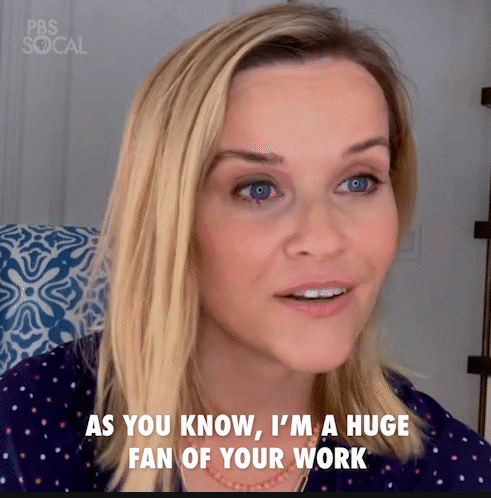 Second, the Coach Performance was incredible. John and Blake kicked it off with "Hold On, I'm Coming" by Sam & Dave, and then Kelly and Ariana brought it home with a cover of Aretha Franklin's "Respect."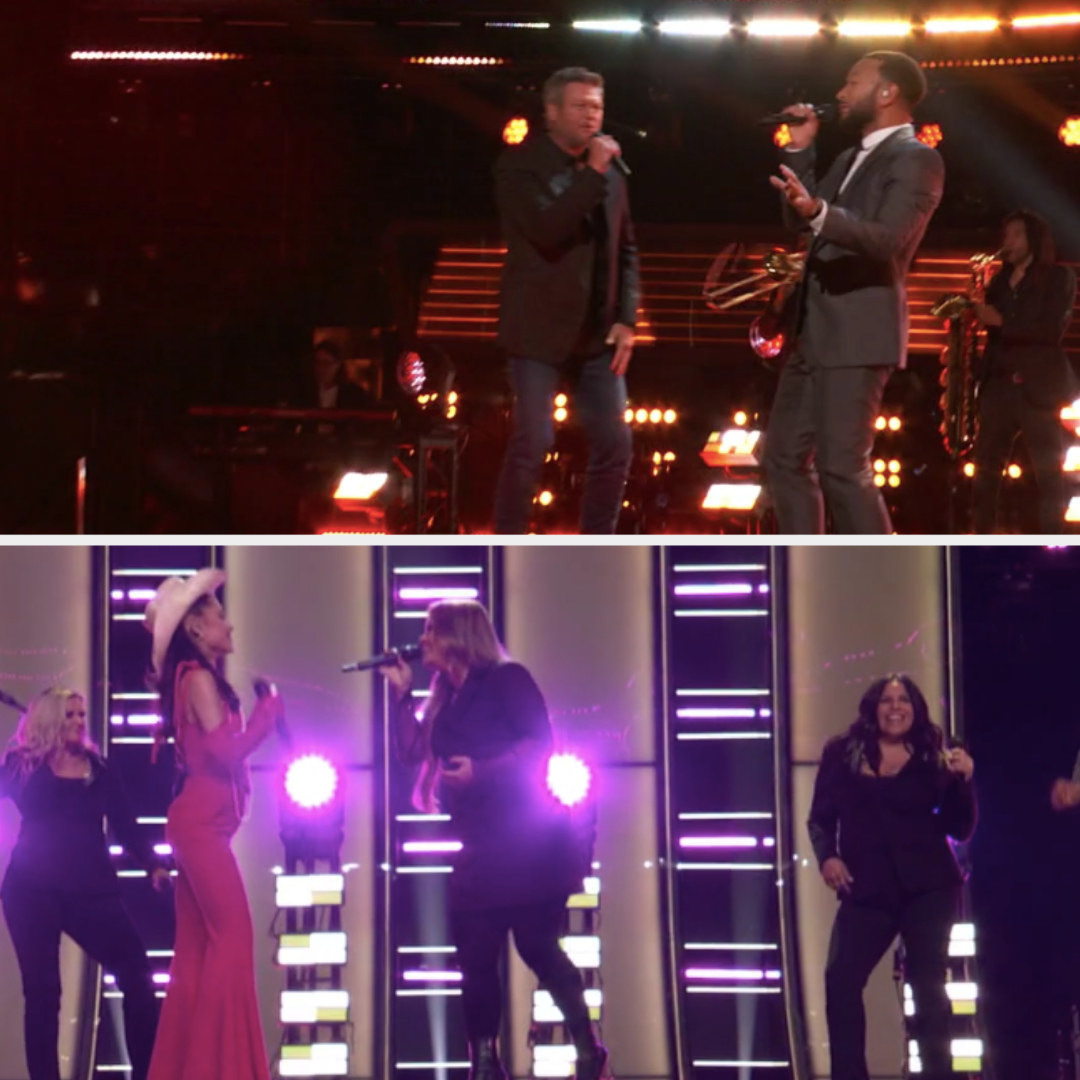 Ari gets points immediately for somehow managing to Ariana Grande–ify her cowgirl look.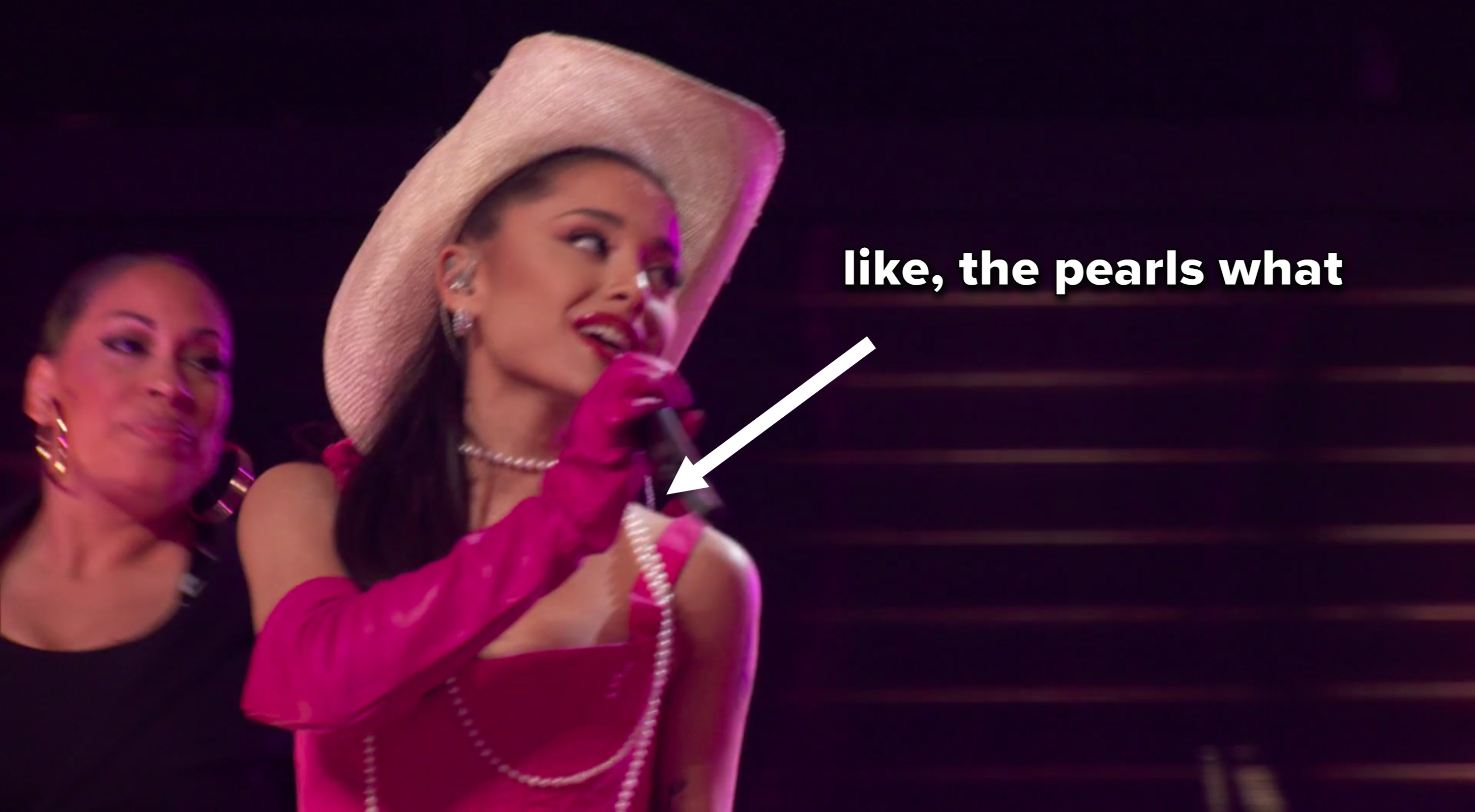 Then the auditions started with this one by Girl Named Tom.
Contestant Katie Rae came out with her belty, raspy voice, and Ari couldn't resist.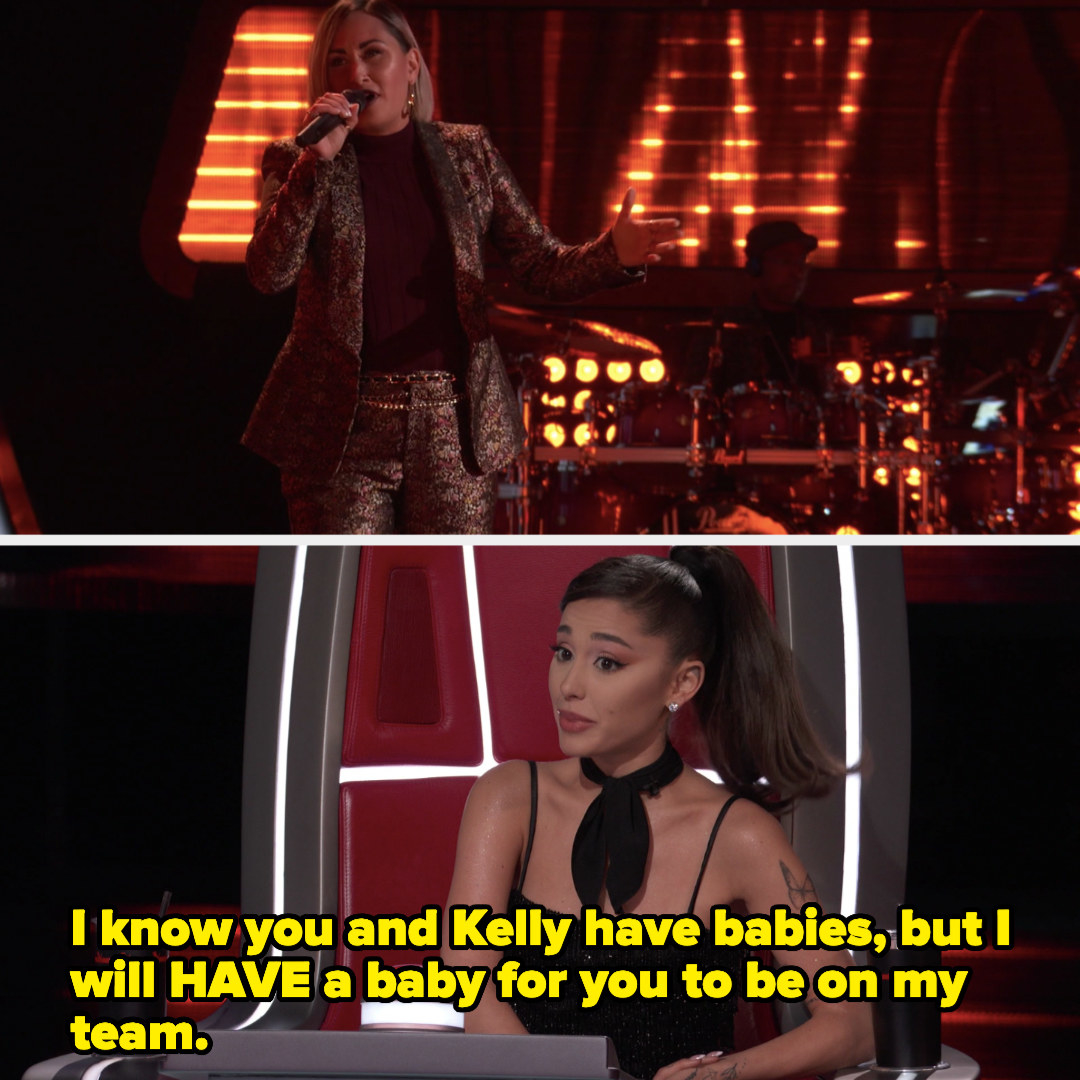 And when John tried to plead his case, Ari was like, "Thank u, next" (literally).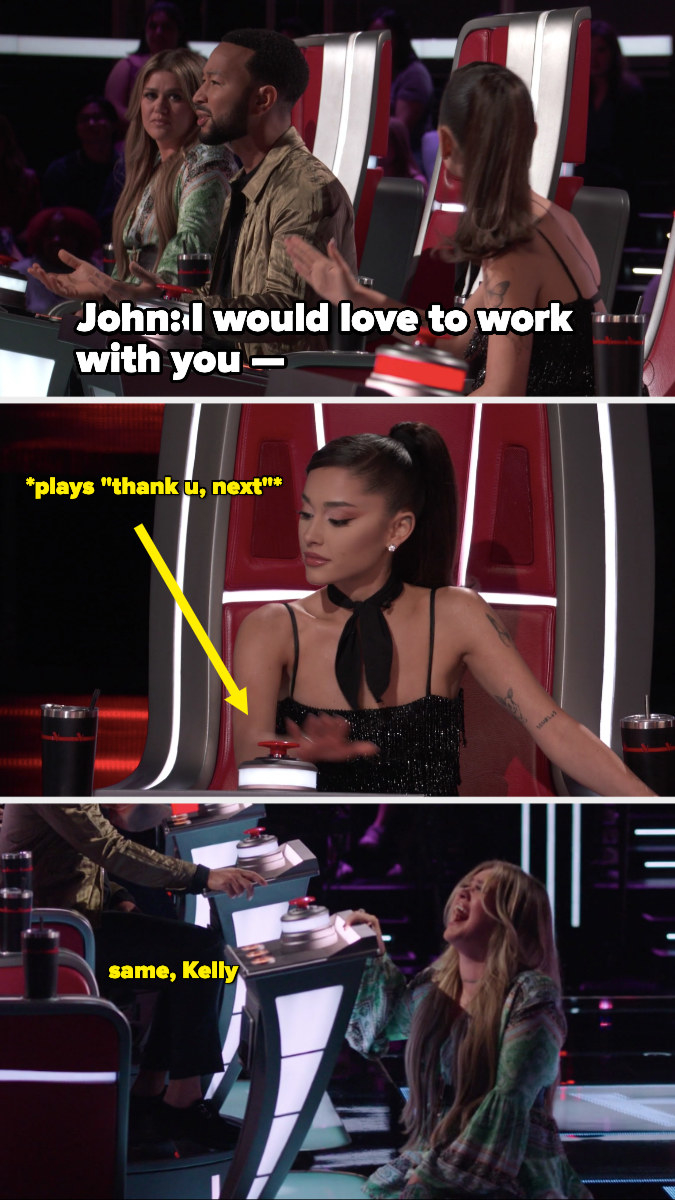 Blake then had his first win of the night when Peedy Chavis chose him, and thus, Blake's "win cam" began.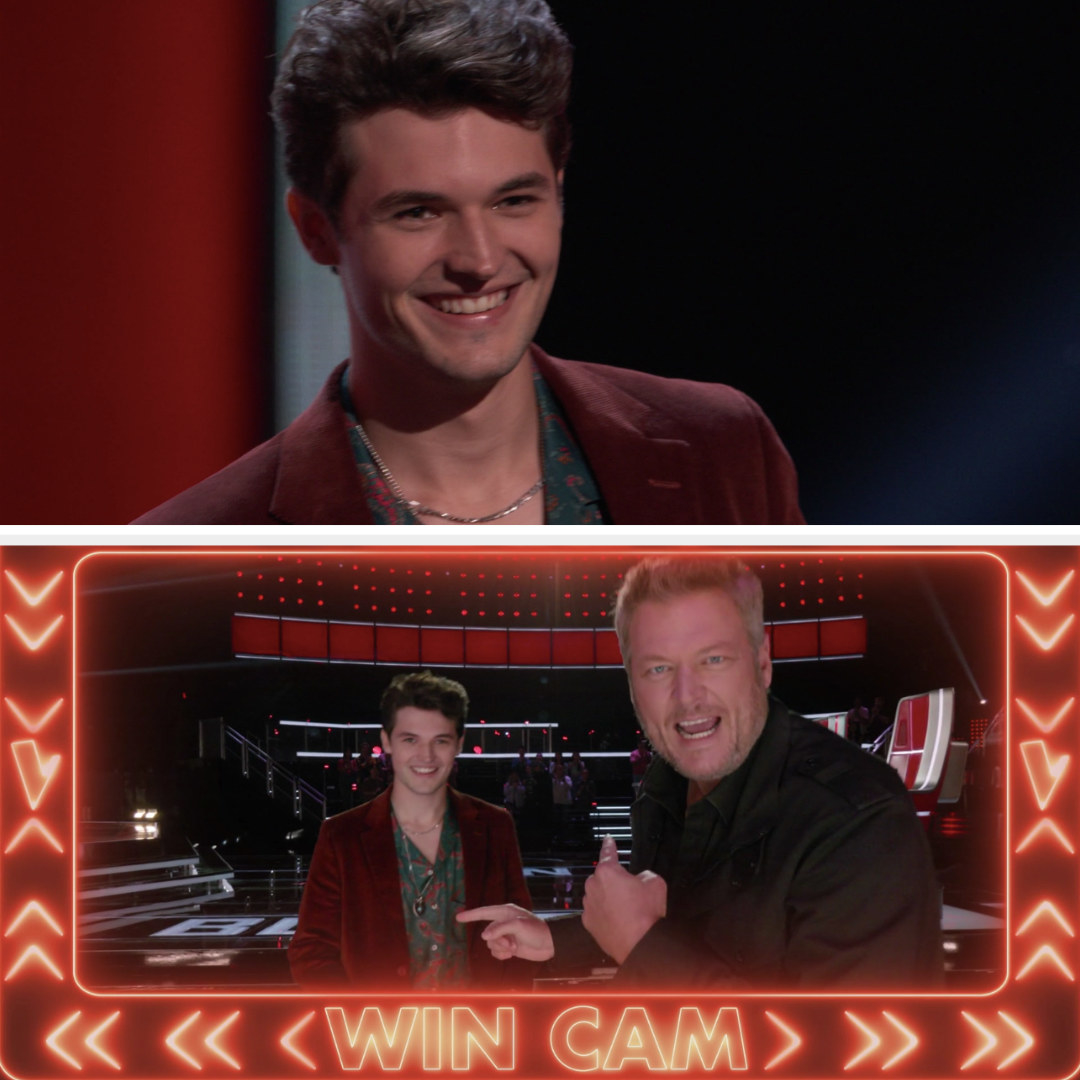 Ari shared her thoughts: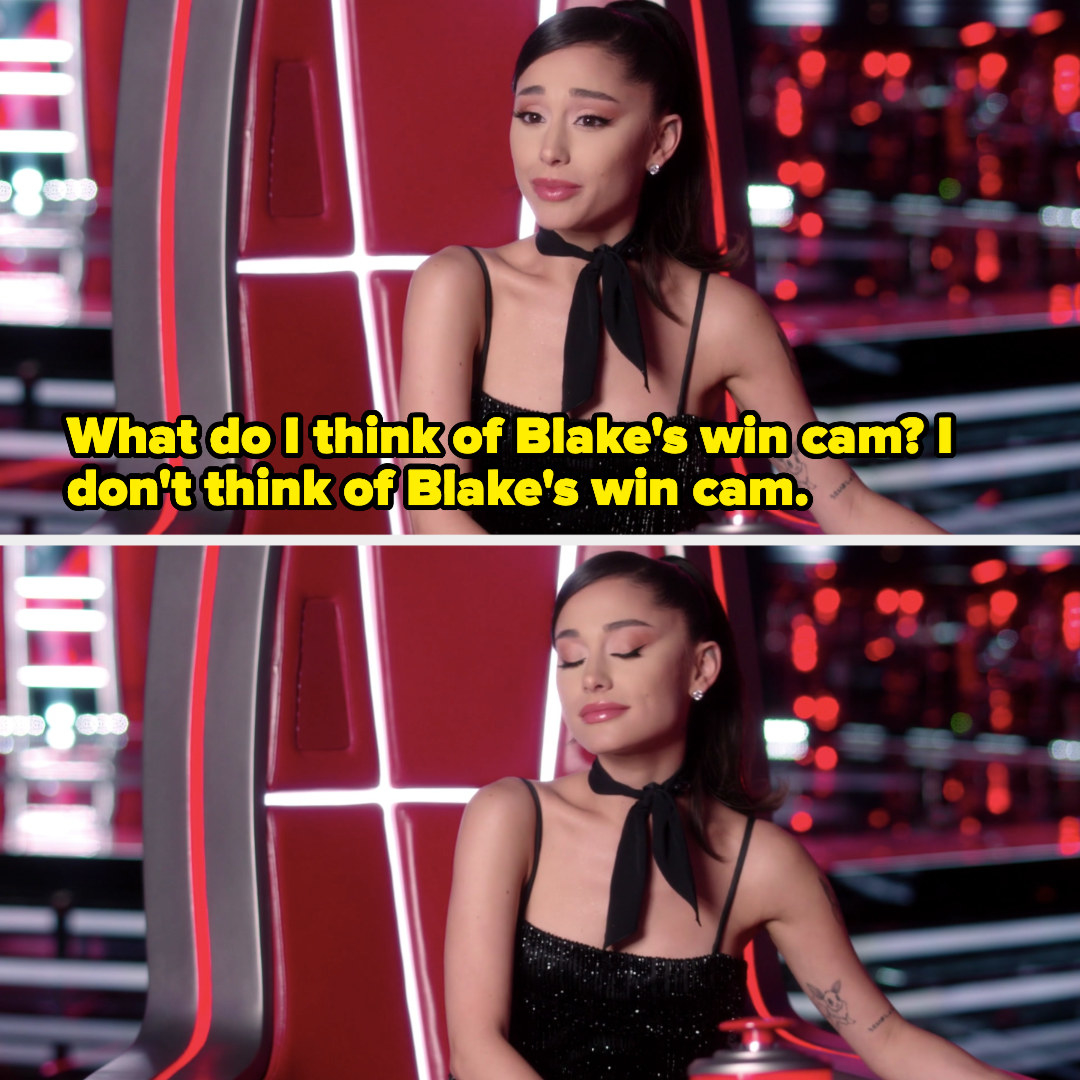 The first time a contestant sang and no one turned their chair, Ari had this sincere response: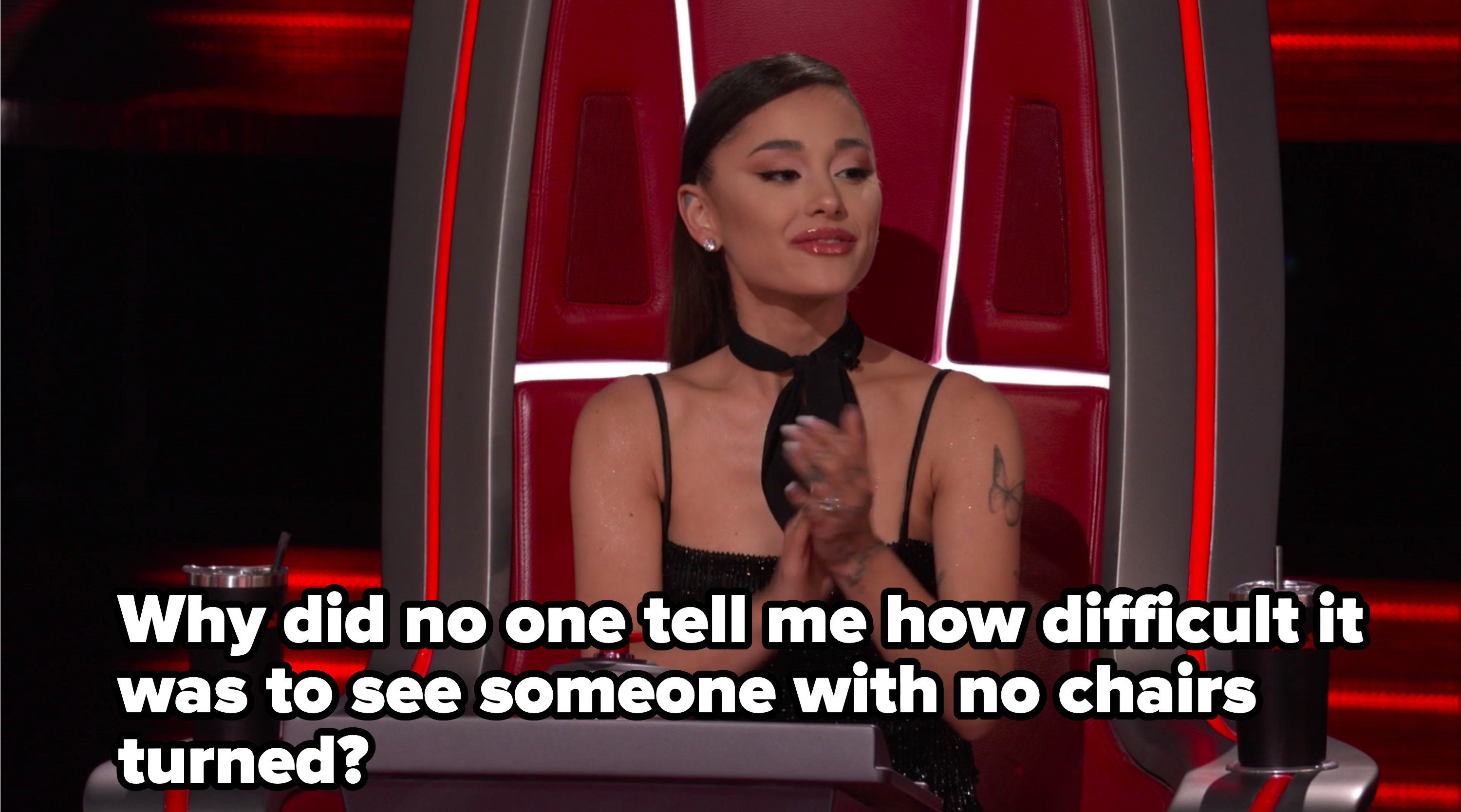 This contestant did have a super-cute interaction — even if no one turned their chair — after she told Ariana she met her at a meet and greet six years ago and brought photos to prove it.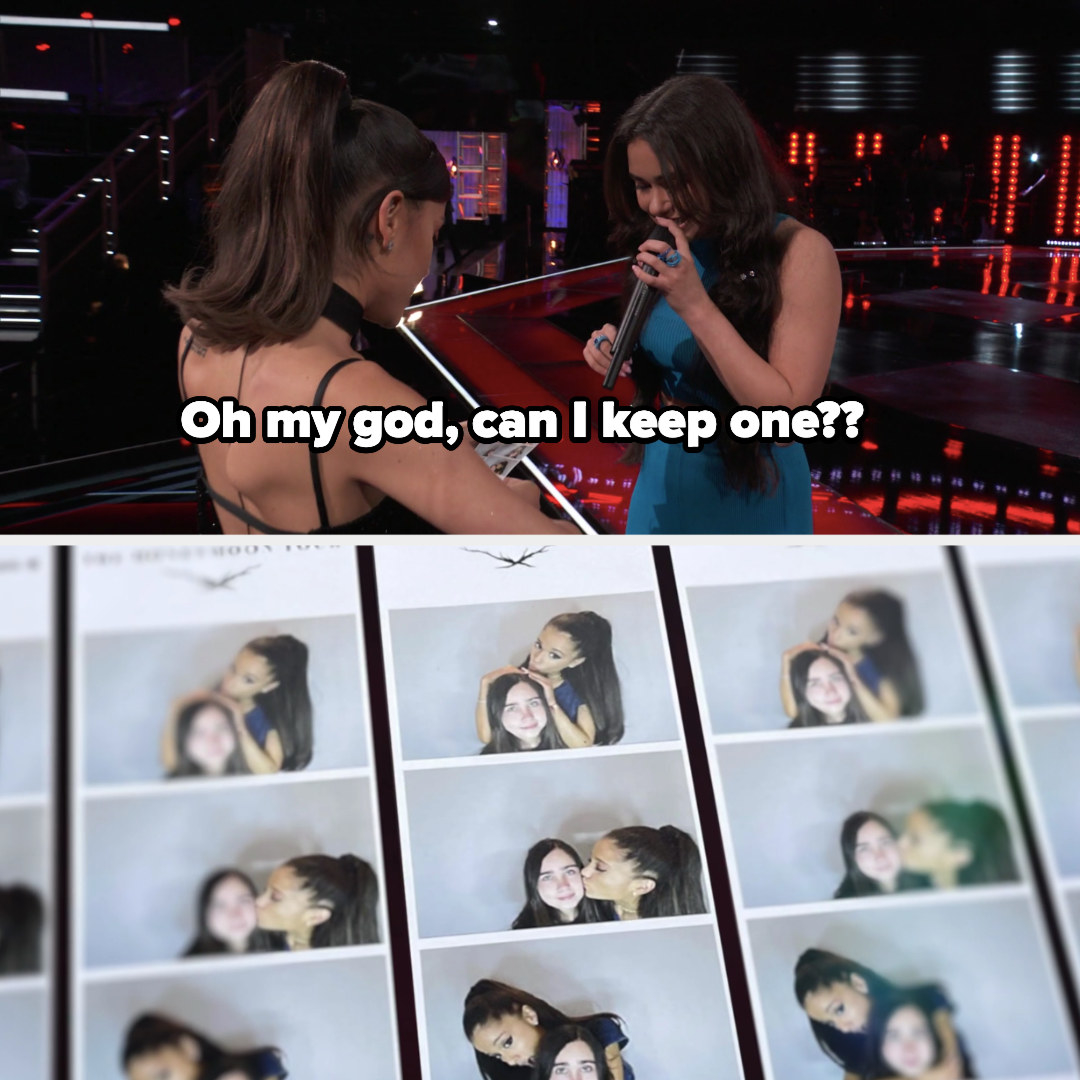 Oh, and can't forget this moment: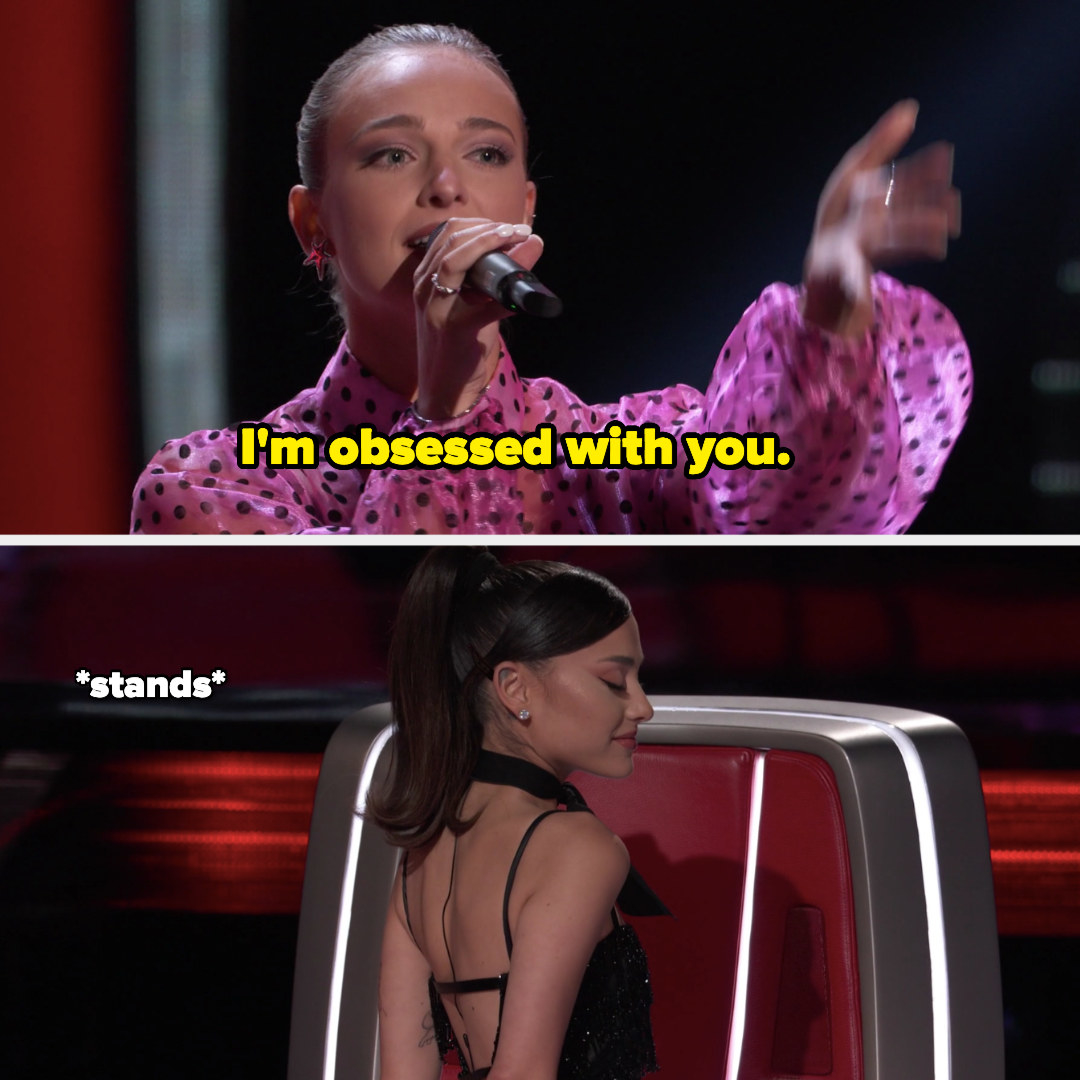 Also, Ari talked to the audience so much, it was so wholesome.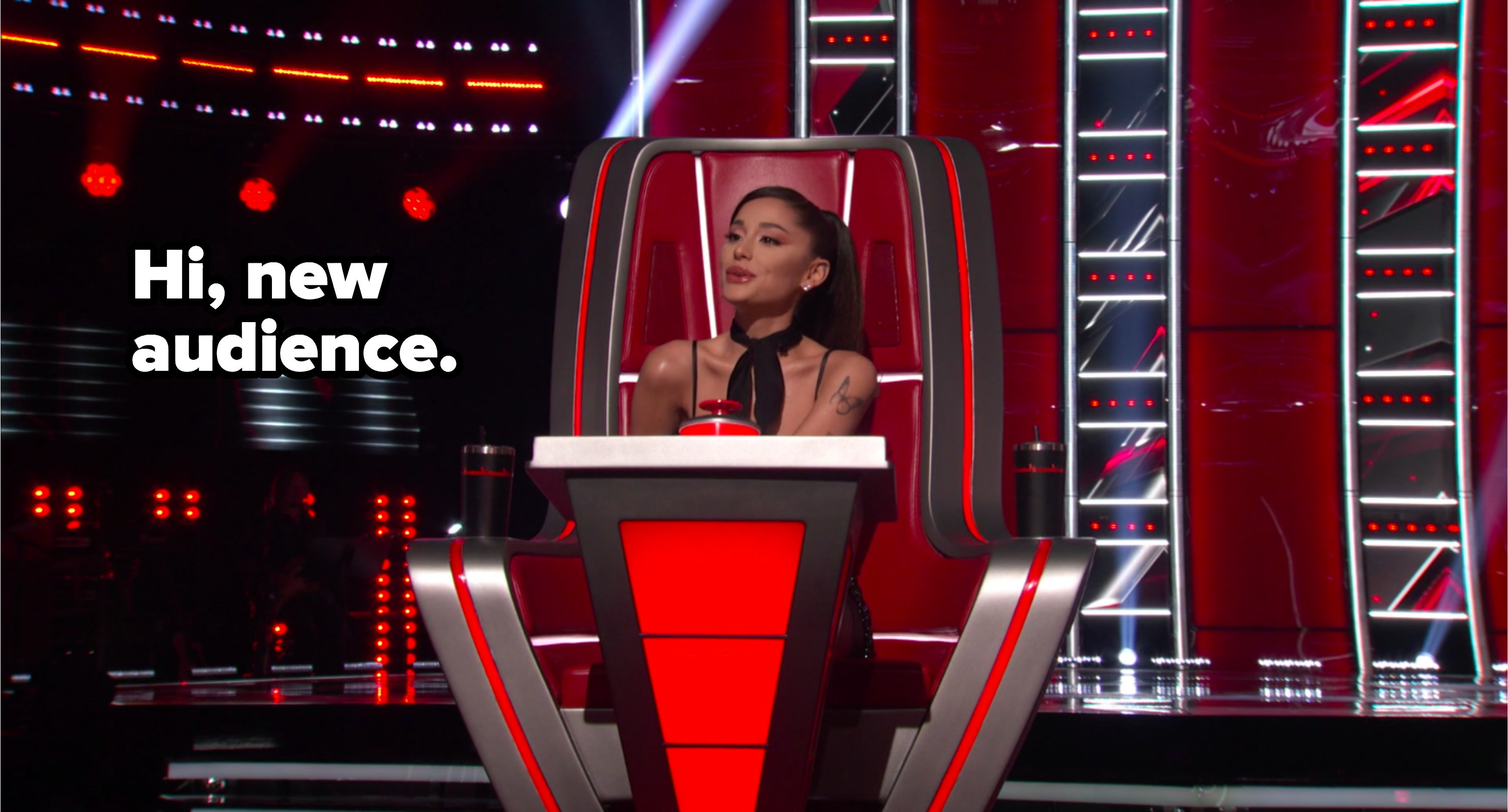 OK, but one of the genuinely cutest, purest, most adorable coach moves ever was Ari making her lil' wellness boxes for her team members.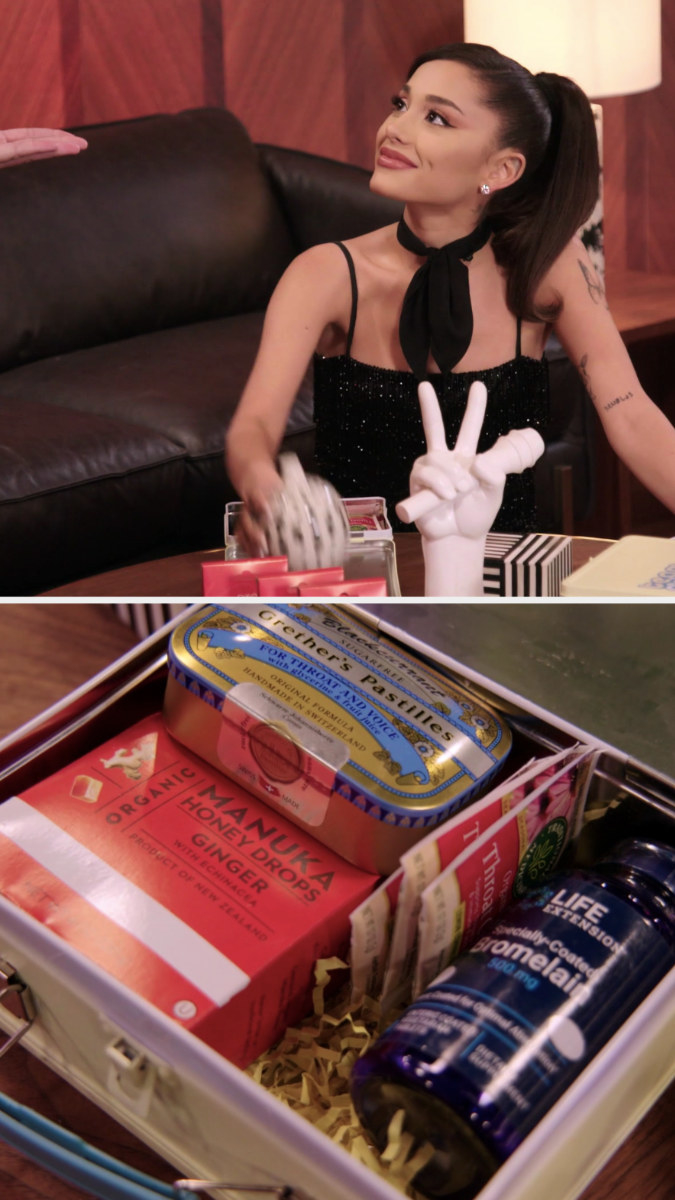 And also when she gave contestant Wendy Moten this perfect compliment.
This was her reaction to not being chosen by Wendy.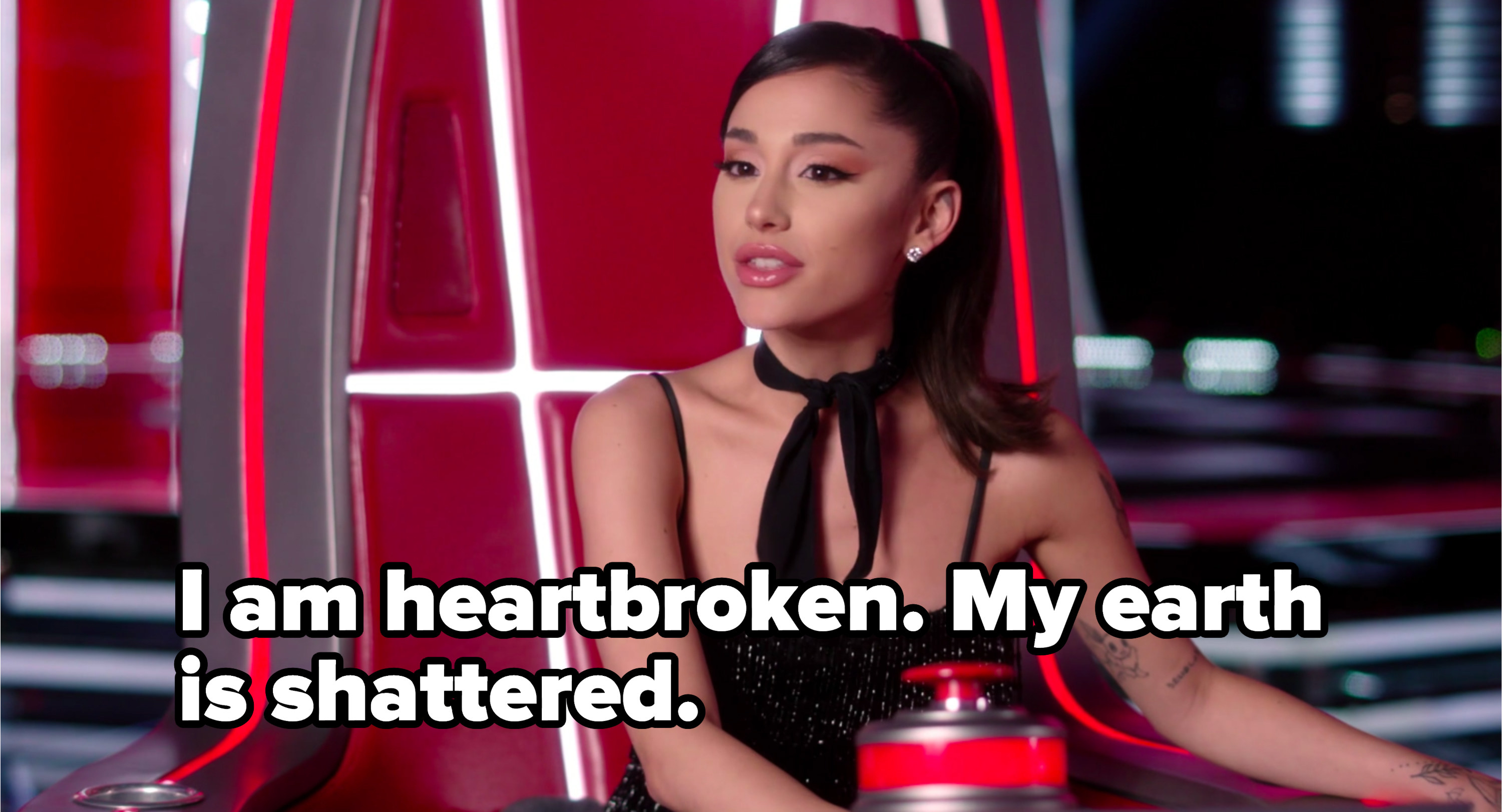 Basically, count me in as a regular Voice viewer.
What were your thoughts about the season premiere of The Voice? Lemme know below!