Lizzo was the host and musical guest on Saturday Night Live, and I hope she comes back soon, because she was incredible.
One of the most delightful parts of Lizzo's tenure as host was the amount of times she almost broke character. Lizzo has the cutest giggle in the world, and we're lucky we got to see it so many times.
It started with the first sketch after the monologue, in which Lizzo burst out laughing after delivering one of her lines. She recovered really quickly, though.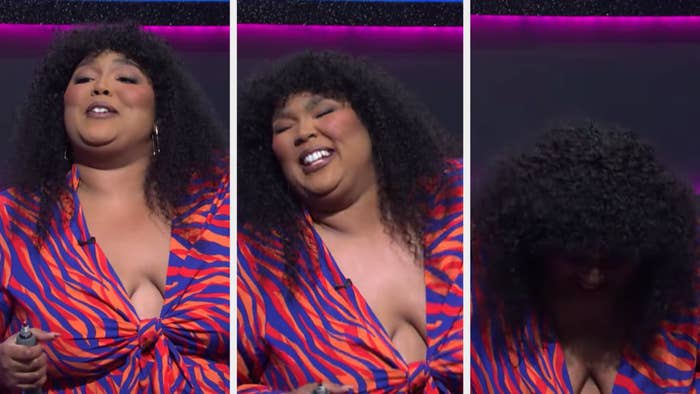 She clearly had to hold some giggles in during the Black Eyed Peas sketch while talking to Cecily Strong's Fergie.
You could barely tell, but she also laughed a little during one of her lines in the Throne Room sketch.
She giggled through this entire exchange with cast member Andrew Dismukes, who played her husband. It was almost 1 a.m., can you blame her?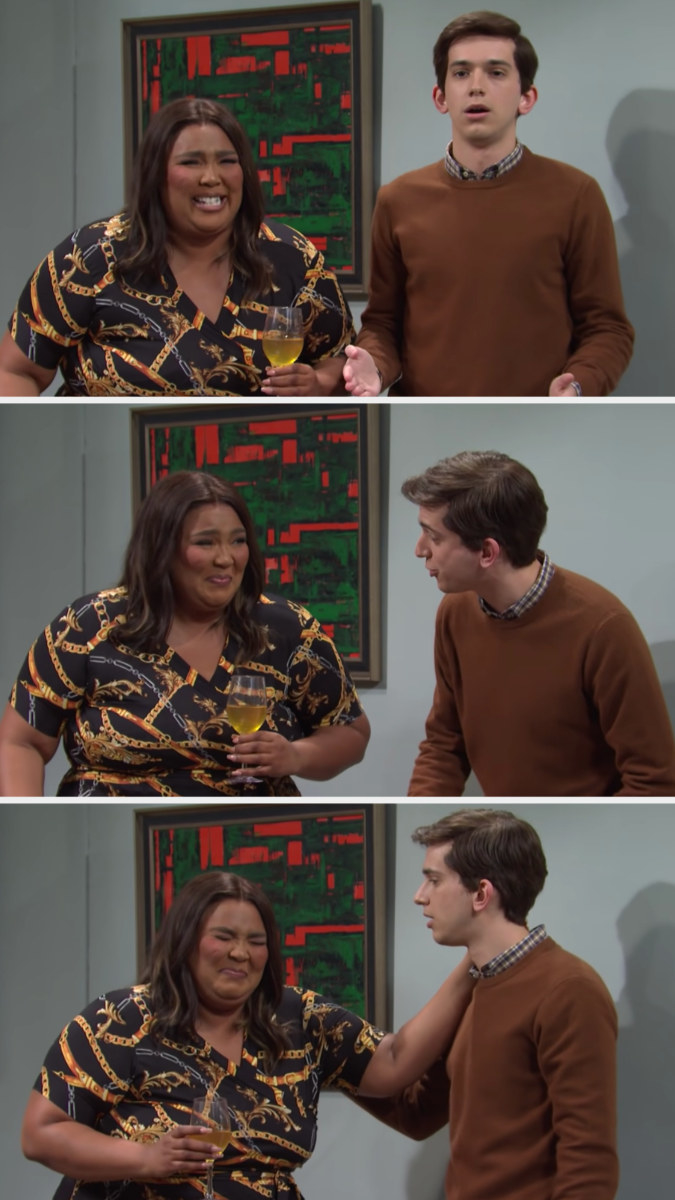 Personally, I love it when the someone breaks on SNL, so Lizzo's corpsing elevated a funny episode to one of the best of the season, IMO.
There are so many things you can watch on Peacock for free, but if you want even more content, you can sign up for Peacock Premium for $4.99 a month or Peacock Premium Plus for $9.99 a month after a seven-day free trial.