Chris Evans Put His Dog In The "Knives Out" Sweater And It Is Adorable
Chris Evans might secretly be Santa Claus because this is the best gift ever.
Chris took the opportunity to express his love once again on Christmas, when he shared some Christmas pics of Dodger artfully posing in a perfectly tailored cable knit sweater:
Now if you've seen Chris's most recent film Knives Out, you'll recognize Dodger's sweater as a near-perfect replica of the one Chris wore as Ransom Drysdale in the movie.
The very same sweater that launched a storm of thirst tweets and was pretty much as popular as Baby Yoda.
The combination of such an iconic sweater and such an iconic dog is almost too much to handle.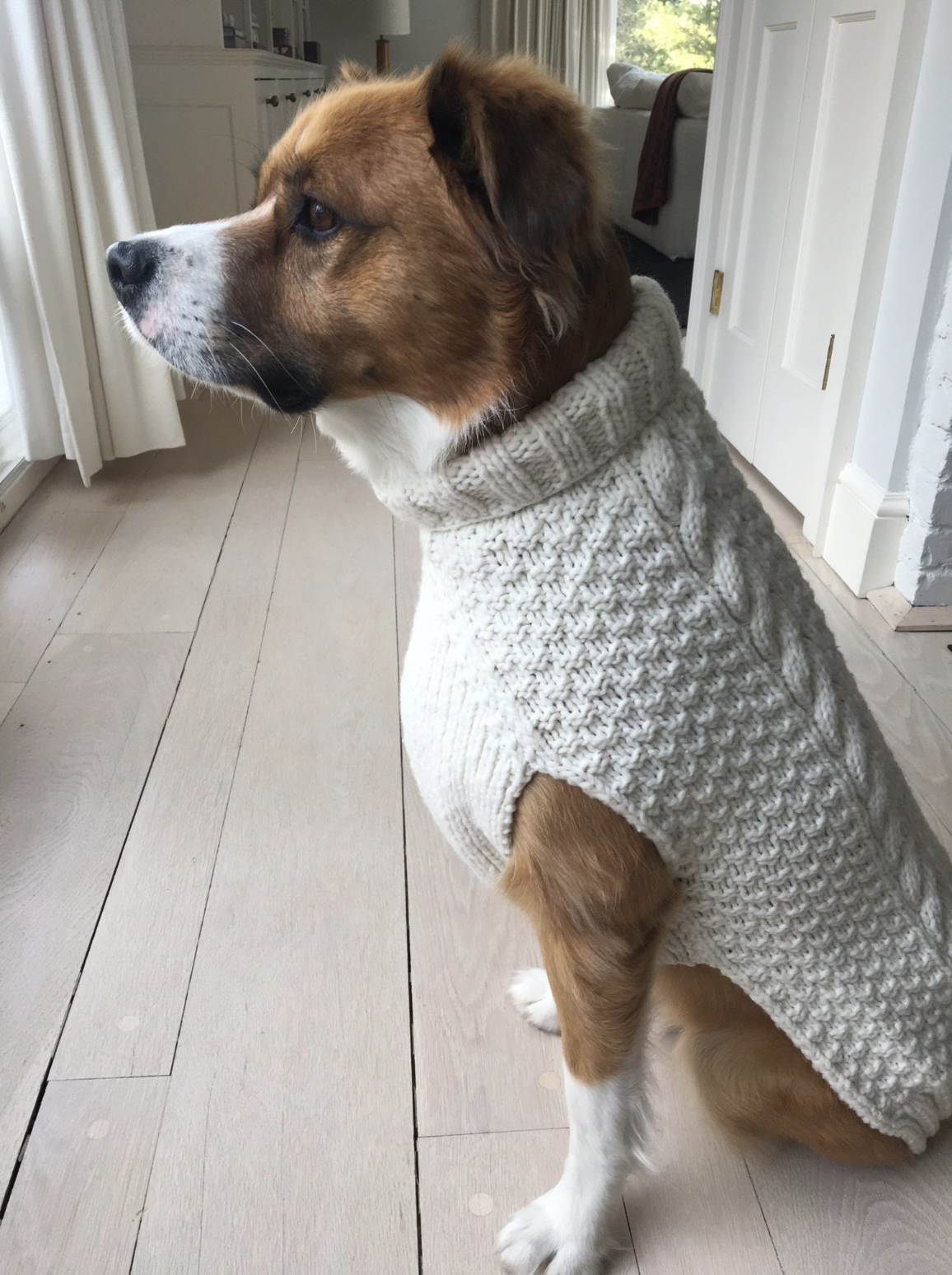 Here's a side by side, so you can confirm for yourself that Chris and Dodger look amazing in yarn: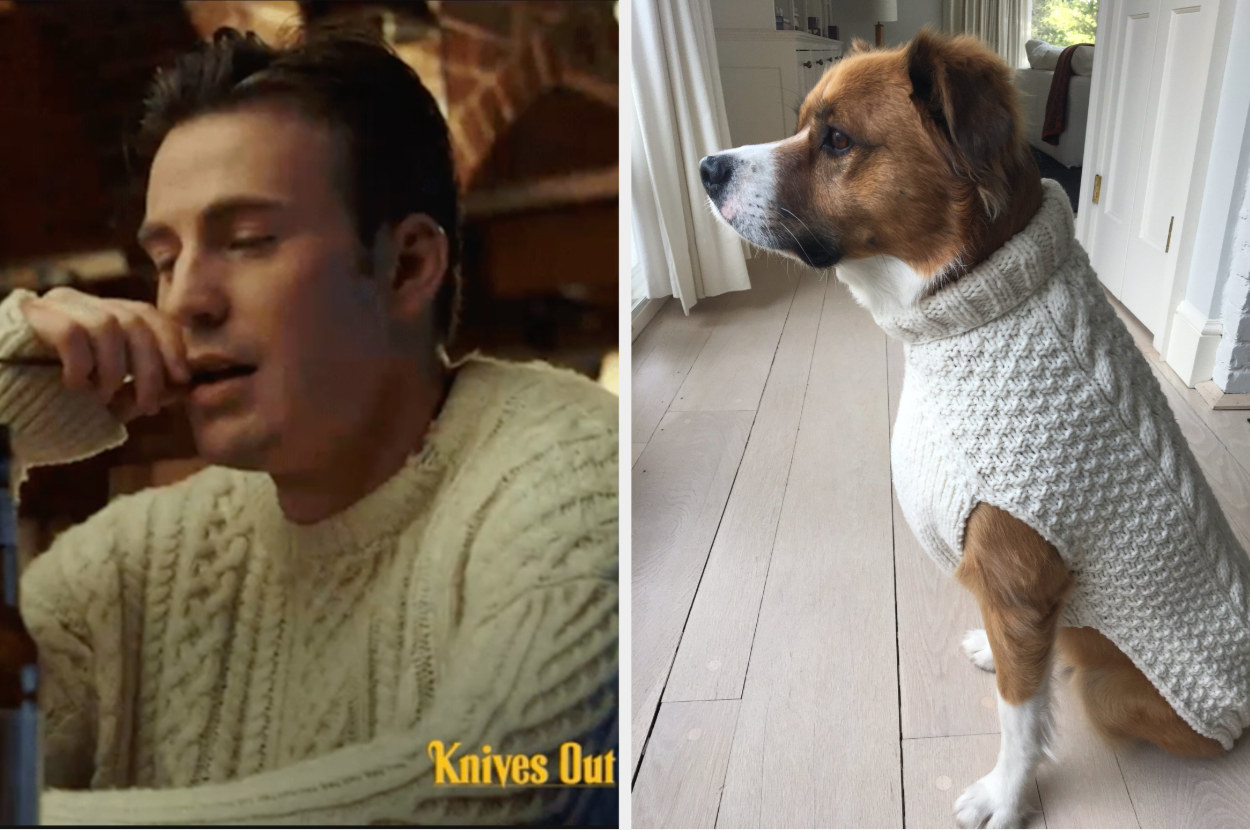 So thank you, Chris. Thank you for giving us all the gift we did not know we needed this holiday season.