Kanye took to Twitter today to give us some updates on his life.

But mainly to profess his love for Will Ferrell.

Which like, yeah, Mugatu is a revelation. This is a fact.

And Kanye had a lot of things to say about that.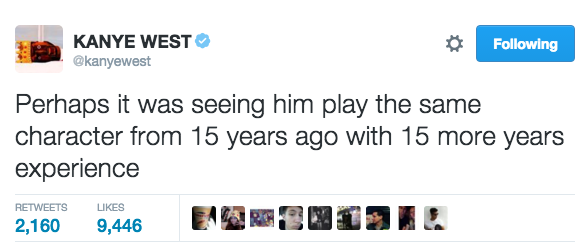 Like that Will Ferrell is basically Bruce Lee at this point.

And that he's always been "The One". 💖

It was actually just kind of adorable to see Kanye gush so hard.

Like, maybe Mugatu is going to be his 2016 Halloween costume.

Obviously Mugatu approves of these tweets.