On Friday, Andy Cohen co-hosted Live with Kelly and he started off the episode by revealing he'd undergone treatment for melanoma skin cancer.
And he had Kelly Ripa to thank for catching the skin cancer.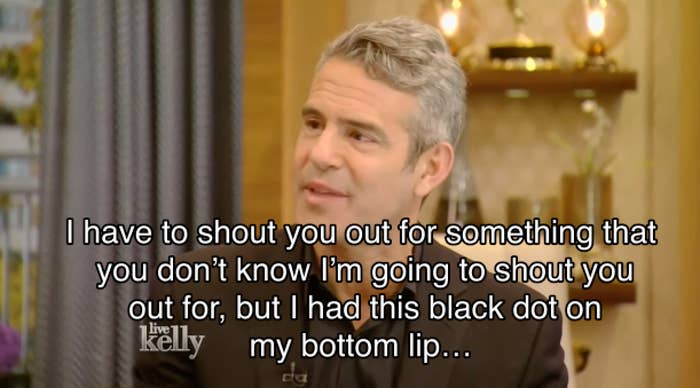 As it turns out, the two were at a party together in April when Kelly noticed a black dot she'd never seen before on his lip. "I'm like a dog with a bone," Ripa told the audience, "he'd text me, and I'd be like, 'Did you get your lip checked out yet?'"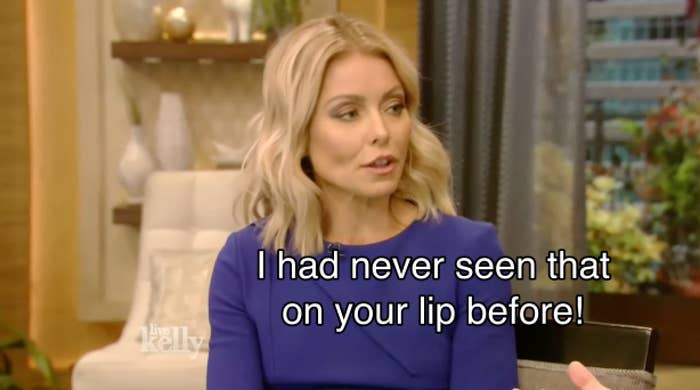 Cohen admitted he loves the sun, and said the dot turned out to be melanoma. "I had a chunk [of my lip] removed," he said.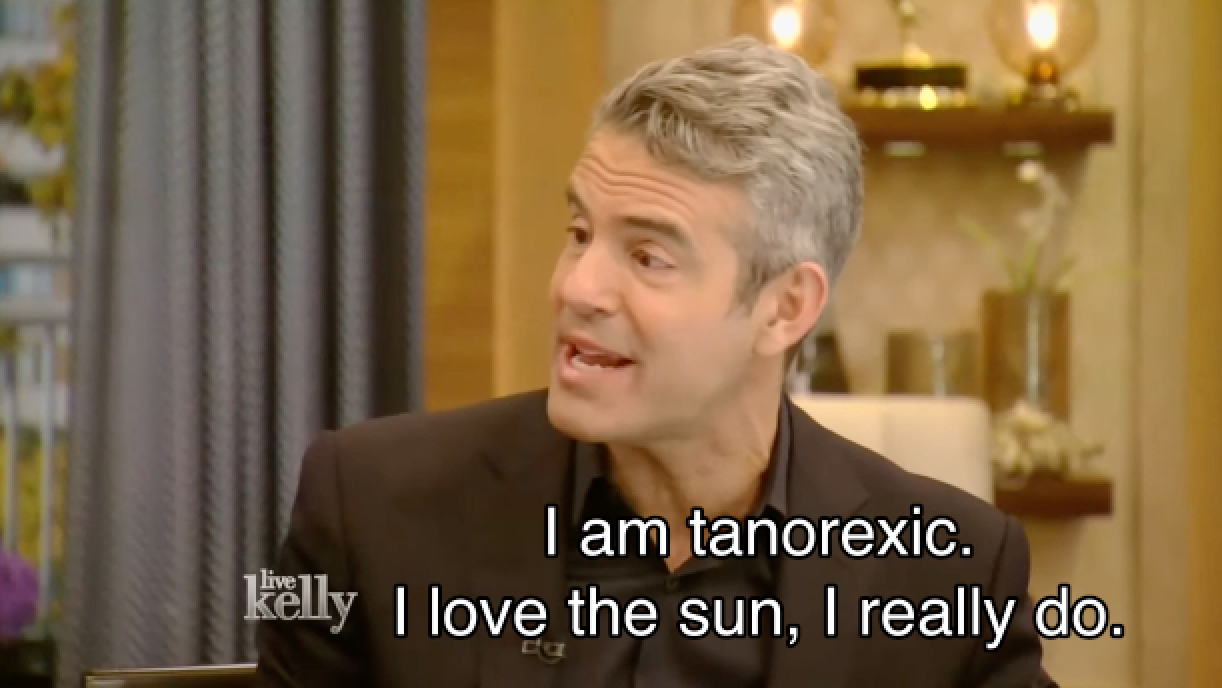 Cohen said he never thought a skin cancer diagnosis would happen to him, and that he's now going to change how he interacts with the sun. "Everyone, check yourself," he urged.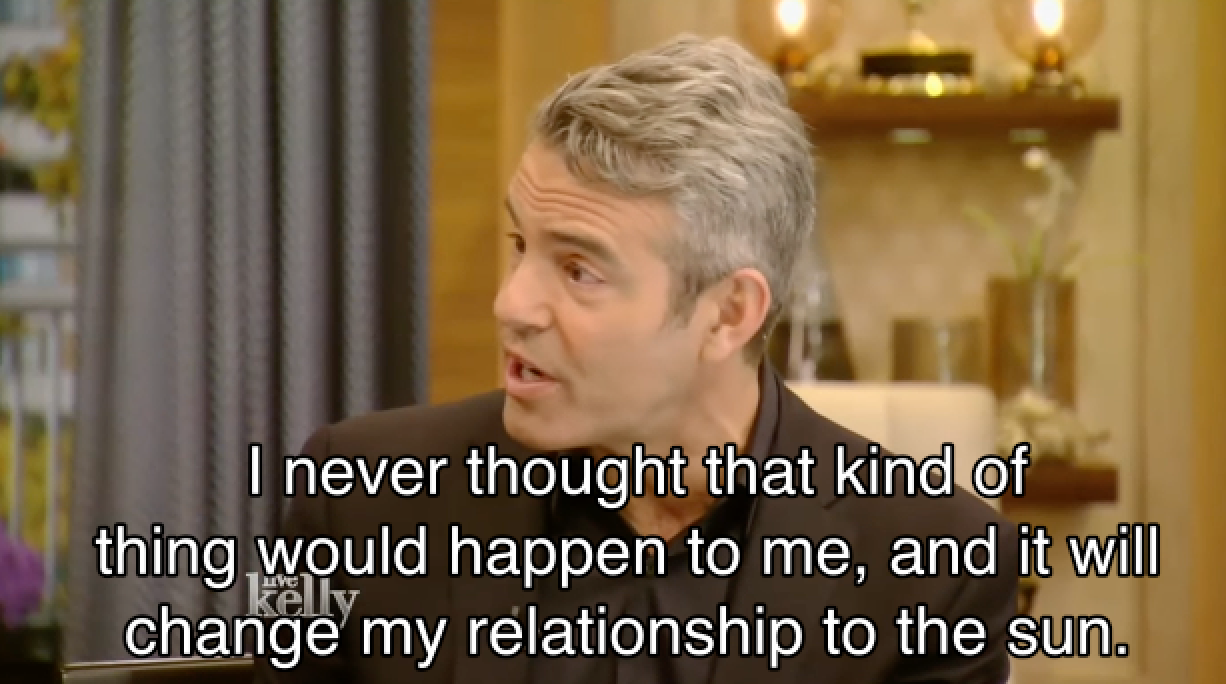 Ripa stated that this is actually the third time she's caught a skin cancer on a friend... THE THIRD TIME.